WEBINAR // INSIGHTS WITH PURPOSE
How Market Research is the foundation for Experience Transformation
---
COVID-19 fundamentally changed how we all live and work.
More so than ever, organisations must keep a finger on the pulse to understand and evaluate shifts in consumer behavior at an accelerated pace. To make ground in 2022 and to transform uncertainty into certainty, market research and consumer listening are a must.
Join Qualtrics and Tortuga for a hyper tactical conversation on the critical role that market research technology plays in leveraging agile insights that empower lean research teams to create the foundation for experience transformation.
Through their story, Tortuga shares the power of purposeful insights made possible with Qualtrics, in creating an iterative market research strategy, to help their teams design and improve their go-to-market action plan and product Experience.
In addition, our in-house Solution Strategy and Research Experts on Market Research, brand and customer experience will also touch on the challenges and opportunities we are seeing around the globe from our latest 2022 Market Research Trends report, and how you can leverage these insights to stay ahead of the curve in 2022.
What you will learn:
Practical tips and insights on how Market Research technology can help your research and insights teams keep up with how fast consumers are moving today.
How Qualtrics helped empower Tortuga's lean market research team to build an iterative research framework to execute an innovative go to market strategy to understand market opportunities, key purchase drivers and barriers.
The trends shaping opportunities and challenges for market research and insights professionals in 2022.
Featuring
---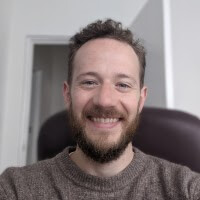 Alexander Stephen
Marketing Specialist, Tortuga
Alex Stephen is a marketing generalist with over five years experience working across the mix for brands like NewsCorp and American Express, also enjoying a bit of entrepreneurship with his software brand Ready2Go. Alex currently works as a marketing specialist for Tortuga Ventures, a venture capital that owns a number of ready made meal brands in both the Australian and US markets. In his current role, Alex is tasked with assisting in the management of all elements of the mix for Macros and Mighty Macros, in addition to designing and implementing market research that helps solve the various underlying problems that the business faces in a relatively young and unknown category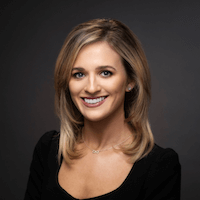 Eleanor O'Dwyer-Duggan
Market Research & Brand Experience Solution Strategy, Qualtrics
Eleanor has almost a decade of experience delivering research and insights excellence both on the client and agency side. Eleanor currently leads the research solution strategy for Qualtrics in South East Asia, Greater China and India. Prior to joining Qualtrics, Eleanor spent the previous 6 years building and managing global insights programs at both IAG (Aer Lingus) and Ryanair Group, and has lectured in research applications at Michael Smurfit Graduate Business School in Ireland.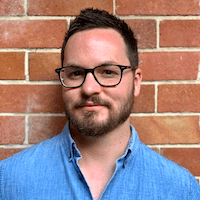 Sam Burgess
Head of Research Experts APJ, Qualtrics
Sam leads the delivery of Qualtrics' Design XM and Research Advisory functions for Asia Pacific and Japan. He has over 15 years experience in research, insights and consulting gained at top tier global firms, most recently GFK and Ipsos' CX Division. Sam is passionate about marketing, consumer insights and technology and bringing these elements together to deliver faster, smarter insights to his clients.
WEBINAR // INSIGHTS WITH PURPOSE
Request a personalised demo today!
More than 18,000 brands and 99 of the top 100 business schools use Qualtrics
---