Live Webinar
Quicker research, deeper insights: Best practice panel management
---

When it comes to research, drawing from a diverse range of opinions is simply good business. But the challenge is being able to access the right people in a timely manner.
So what's the answer? A proper panel research.
In this session, insights experts from Bankwest join Qualtrics to share how they're recruiting and managing their research panels so that they could get credible, deeper insights with greater speed.
What you'll take away from this session:
The fundamentals of panels for research and how to drive agility
Today's biggest challenges with conducting research
Insights from Bankwest on best practice research panel management
Featuring
---
Dr. Jarrad Dunning
Head of Market Insights, Bankwest
With a career spanning over 25 years, Jarrad has held a range of GM, Director and Executive-level leadership positions at both blue-chip global research consulting agencies and client-side companies, including Ipsos, TNS (now Kantar), Tourism Western Australia and Bankwest.
Most recently, Jarrad has held a number of senior roles at Bankwest over the past 8 years where he has been accountable for developing effective and collaborative cross-functional teams that incorporate research, analytics, service design, UX and digital operations. Most notably during this time, Jarrad has led the transformation of Bankwest's customer research and design programs that are a key catalyst for driving customer insight and obsession across the business.
Jarrad's academic qualifications include a Bachelor of Commerce (with Honours) and a PhD in the fields of Consumer Experience & Consumer Psychology from the University of WA. He is also a Qualified Practicing Researcher (QPR).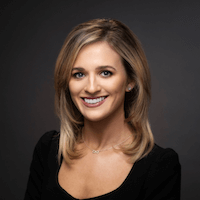 Eleanor O'Dwyer-Duggan
Market Research & Brand Experience Solution Strategy, Qualtrics
Eleanor has almost a decade of experience delivering research and insights excellence both on the client and agency side. Eleanor currently leads the research solution strategy for Qualtrics in South East Asia, Greater China and India. Prior to joining Qualtrics, Eleanor spent the previous 6 years building and managing global insights programs at both IAG (Aer Lingus) and Ryanair Group, and has lectured in research applications at Michael Smurfit Graduate Business School in Ireland.
Request a personalised demo today!
More than 18,000 brands and 99 of the top 100 business schools use Qualtrics
---