Webinar
Great Resignation or Great Opportunity? How three companies are capitalising on change
---
A recent Qualtrics study revealed employees in APJ are seeking more growth opportunities, improved work life balance, a higher salary and more purpose driven work when considering their next career opportunity.
So the question on every leader's mind: How do you refine your employee experience programs - quickly and efficiently - to enable your people whilst attracting the right talent, to feel empowered for the next step in their career in your organisation?
Join people leaders from Standard Chartered Bank, Telstra, and Qualtrics for a hyper-tactical panel discussion on how the Great resignation is instead, a prime opportunity for organisations to reprioritise and reshape how they inform their Employee experience programs to adapt to the needs of their employees.
In this session you'll learn:
An under-the-hood look at their employee listening programs and how they will continue to evolve
The programs Telstra, Standard Chartered Bank, and Qualtrics are implementing to enable more growth opportunities, work life balance, and purpose driven work
Quick and easy ways to understand employee preferences to limit unwanted attrition.
Bonus Content: How organisations can use the Qualtrics Future of Work set of solutions to design and continuously improve their employee experience in these next pivotal months.
Featuring
---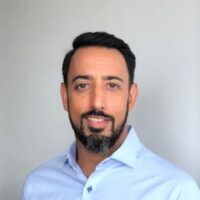 Dilip Boury
Global Head of Employee Listening
Standard Chartered Bank
Dilip Boury joined Standard Chartered OD team as Head of Employee Listening in 2020, having spent the last 12 years consulting for some of the world's best-known companies. He looks after their Annual Engagement process, continuous listening and lifecycle surveys. Prior to joining, he was as Director of Leader Services for Organisation Solutions, a Singapore based Organisational Psychology Consultancy. Dilip led their Assessment practice, launching their in-house 'Growth Leader Assessment' and team development services. Dilip also spent 5 years as a Managing Consultant for IBM Kenexa. He specialised in designing and implementing Assessment, Leadership Development, Talent Analytics, Employee Engagement and Competency solutions. He initially worked with clients EMEA and later covered JAPAC after moving to Singapore. Dilip also has a background in Research, having spent 7 years as a research consultant with Roffey Park Institute in the UK. He was at the forefront of their thought-leadership, publishing papers on HR business partnering, Employee Engagement, Management and much more. He also provided diagnostic consulting services for public, private and not-for-profit sector clients.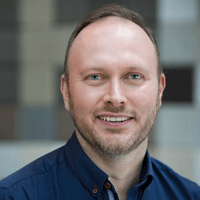 Julian Clarke
Human Resources Executive
Telstra
I am currently Group Owner for Group Restructuring People and Change and Future Workplace Experience at Telstra, Australia's largest telecommunications company. I am passionate about enabling people and organisations to be their best and believe that creating great employee experiences in the workplace leads to great customer experience. Using human centred design, my Group designs, builds and manages HR products across the employee lifecycle – all with aim of enhancing our employees' experience. I am the executive lead at Telstra for leadership, employee experience, talent management, performance, and diversity and inclusion.
I have worked in human resources since 2010. Prior to that I was a lawyer, both in-house at Telstra, at Freehills (where I worked in the employee relations practice for 8 years) and in the UK, where I was born and educated. Outside work, I enjoy living in the country (and working flexibly) as well as cooking and good food.
I have an undergraduate law degree from The University of Oxford, graduate diploma in legal practice from The College of Law, London, graduate diploma in Labour Relations Law from The University of Melbourne and am studying for a graduate diploma in psychology at Monash University.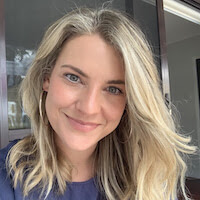 Jacqui Walker
People Experience Leader APJ
Qualtrics
Jac is the Head of People Experience for Qualtrics (APJ), navigating the employee experience as we grow Experience Management (XM) across Asia Pacific and Japan. She has designed and delivered EX strategies across start up, transformation and hyper growth environments, playing a pivotal role in leading the team's return to work model as organisations such as Qualtrics adapts to a new world of work. Jac specialises in EX, leadership and change management, creating experiences that support happy, high performing teams.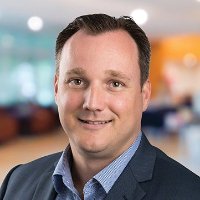 Steve Bennetts
Head of Employee Experience, Solutions & Strategy
Qualtrics
Steve Bennetts specialises in employee experience (EX) and human-centred technologies. Steve is the Head of EX Strategy and Solutions for Qualtrics, he helps guide Qualtrics customers to optimise the employee experience at every point in the employee lifecycle. Prior to joining Qualtrics, Steve was the GM of Innovation and Client Services at Chandler Macleod and prior to that worked as a principal consultant at Sentis. With over 15 years of experience, he has successfully lead teams of psychologists and professionals within the private and public sector, focusing on positive client experience and excellence in service delivery. Steve is a passionate psychologist utilising the crossover space between creativity, psychology, and digital technologies to create a positive experience on our planet.
Request a personalised demo today!
More than 18,000 brands and 99 of the top 100 business schools use Qualtrics
---