ONLINE EVENT - XM LIVE
The Future of Public Sector
---
In an age of significant change and technological transformation, government service-delivery must make significant strides to meet the evolving needs of employees, residents, communities, and businesses across the nation.
Qualtrics XM Live: The Future of Public Sector unites all levels of government, public sector agencies and government business enterprises to help build a better human experience across the entire industry.
Discover how to unlock the value of great experiences as Transport for NSW, EY and Integrated Health Information Systems (IHiS), join Qualtrics to discuss the steps they've taken to design world-class customer and employee experiences, and then continually improve them.
Through a collection of engaging, real-life examples, you'll:
Discover how to unlock the value of great experiences as Transport for NSW shares the steps they've taken to design and improve their employee experience.
Deep dive into the latest research on how residents want to be engaged and how to maintain trust in the public sector.
Hear from EY, on the Future of the workplace and what capabilities to improve.
See the speaker line up below - new speakers announced!
Featuring
---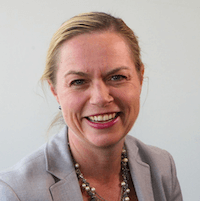 Kathy Baker
Executive Director, People Experience
Transport for NSW
Kathy has been Executive Director, People Experience at Transport since April 2020. In this role she is leading the establishment of the People Experience function as a strategic business partner, and thought leader in the key functions that shape our people experience including Leadership, Culture, Engagement, Inclusion and Diversity, Wellbeing, Workforce Analytics and Insights, Strategic Workforce Planning, and Talent Acquisition, Development and Mobility.
Kathy is an experienced organisational leader who has worked across a range of industries. Kathy joined Transport from the Public Service Commission, where she worked with the sector to establish frameworks for leading practice in the areas of leadership, talent management and diversity. Her work has included the establishment of the NSW Leadership Academy, the execution of the Aboriginal Employment Strategy, the development of the 'all roles flex' strategy, improved employment practices for people with disabilities and led the delivery program for the Premier's Priority for Diversity in the Public Sector, which included many initiatives to promote gender equity.
Prior to joining the public sector, Kathy worked in the construction industry, supply chain and logistics, as well as previous experience in the professional services industry, working at both Andersen and Ernst & Young.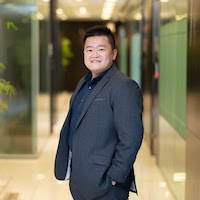 Jia Yong Goh
Partner, People Advisory Services – Workforce Advisory
Ernst & Young Advisory Pte. Ltd.
Jia Yong provides a wide range of people consulting services that support digital and workforce transformation projects in multiple sectors — such as public services, manufacturing and telecommunications — by linking business strategies to people-organisation dynamics.
These cover the design of organisation structures, job redesign, manpower planning, development of a high-performance culture, talent management, succession planning, as well as business process review and optimisation.
Jia Yong is a Professional Singapore Certified Management Consultant with TUV SUD. He holds an MBA from Singapore Management University, as well as an MA in Applied Economics and a BA in Political Science and Economics from University of Michigan, Ann Arbor, US.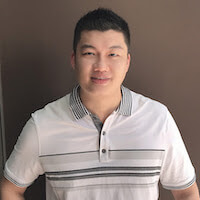 Michael Su
Marketing Lead,
HealthHub SG, IHiS
Michael leads the HealthHub SG brand, content and digital marketing team at the Integrated Health Information Systems (IHiS) and is passionate about creating great citizen experiences on public sector products. In his current role, Michael explores ways to engage and empower citizens to make better decisions and take positive action for better health through the adoption of cutting-edge tools and platforms that deliver personalised digital experiences at scale.
Prior to joining the public sector, Michael has taken on regional product and marketing leadership roles for leading MNCs including American Airlines, Expedia and SAP Concur in China and Singapore.
Phillip Bland
Principal Industry Advisor Public Sector Solution Strategy
Qualtrics
Phillip leads Public Sector strategy for Qualtrics across Australia and New Zealand. An experienced XM professional, Phillip is passionate about citizen experience and the way Public Sector can serve its customers and employees. As one of the first certified XM professionals in the world, his role at Qualtrics supports the Public Sector XM community providing thought leadership and working with Qualtrics internal teams to deliver innovative outcomes to citizens.
Prior to joining Qualtrics Phillip held senior leadership roles at Service NSW across customer experience and customer insights. Phillip established the Experience Management team at Service NSW who support across the entire business. Phillip has led delivery of foundational research panels, targeted voice of customer programs and real time insights initiatives. His work has included experience design for disaster recovery programs (including Bushfire, Flood and Covid-19), real time insights solutions for omni channel services including dine and discover economic stimulus, and Covid-19 support services.
Prior to leading CX programs Phillip has delivered programs as an implementation lead for large volume and boutique call centre and digital service at Service NSW. as well as leading and facilitating internal programs on customer excellence, employee engagement and building customer centric culture for both Service NSW and NSW Trainlink.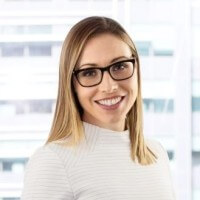 Dr Crissa Sumner
Head of Employee Experience, Solution and Strategy, Australia & New Zealand
Qualtrics
Dr Crissa Sumner is an Organisational Psychologist (PhD) with over 17 years experience partnering with clients to design and deliver data-driven talent management & organisational development solutions, which support them maximise engagement and performance. In her role with Qualtrics, Crissa is responsible for leading Employee Experience (EX) Solution Strategy across Australia & New Zealand (ANZ).
Prior to joining Qualtrics, Crissa had a highly successful career working with a number of HR / management consultancy firms, including holding various corporate, technical / product leadership and senior operational roles. Her client portfolio included numerous public sector clients, across local, state and federal government; in recent years this included noteworthy programs of work across Services Australia, ATO, Home Affairs, AFP, DFAT, Defence, NSW PSC, Department of Premier & Cabinet, Department of Communities & Justice, TAFE NSW, Transport NSW, the Ministry of Health, Qld Police, and many more.
Crissa is also recognised as a thought leader and experienced presenter, educator and researcher in the talent and organisational development space. She previously held Lecturer, and adjunct Senior Lecturer positions at leading Australian Universities; and presented her research in the area of leadership at national and international conferences, and published them in peer reviewed journals.
Request a personalised demo today!
More than 18,000 brands and 99 of the top 100 business schools use Qualtrics
---