XM ADVISORY WORKSHOP
Building a business case for Customer Experience Programs
October 12, 2023 / 4:00 PM HKT - 5:30 PM HKT
---
Location: SAP Hong Kong, Tower Two, 35th Floor, Times Square, 1 Matheson St, Causeway Bay, Hong Kong
If you have ever encountered opposition to a business case, then this is the workshop for you.
In this "how-to" workshop, we will cover three critical elements that must be addressed for any successful Customer Experience Program: How to identify, quantify and realise tangible business value.
Register to learn:
How you can conduct an Internal Assessment: What is the internal environment like, and who do you need to influence to start this initiative?
How to Build a Business Case: how should you align to your organisations' priorities? How do you define ROI?
How to master the art of Influence: how to approach and influence cross-functional stakeholders
Ways you can achieve value realisation: How to use the concept of a business value chain to ensure you are turning actions into tangible business outcomes?
Featuring
---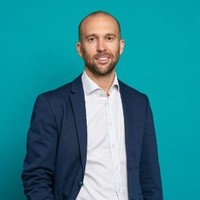 Craig James
Head of Value Advisory, Asia Pacific and Japan, Qualtrics
Craig is responsible for helping organisations identify, quantify and realise tangible business value from their XM programs.
Craig is a long-standing XM practitioner with more than 15 years of experience in nurturing customer facing experience management programmes, enabling leaders to measure and take action on customer needs, while driving a customer-centric culture.
Before joining Qualtrics, he led the CX and Innovation function for Optus Business, Australia's second largest Telco. Prior to that, he delivered a range of customer-impacting programmes around the globe during his seven years with Deloitte in the UK, including being seconded to a role leading the CX programme for the London 2012 Olympic Games.
More than 18,000 brands and 99 of the top 100 business schools use Qualtrics
---