XM LIVE DIGITAL EVENT
How iconic brands are delivering breakthrough experiences
---

The single most important lesson every business leader needs to take from 2020 is that if you're not taking action you're getting left behind.
Over the last few months businesses that moved to quickly optimise digital channels delivered record profits; employers that prioritised the health and well-being of their workforce have been rewarded with increased engagement; and brands able to understand shifting consumer behaviours have optimised their offerings for changing preferences and market dynamics.
Join Qualtrics and leading brands from across Asia Pacific as we explore how they were able to take action when it mattered most. Through a collection of engaging, real-life examples you'll discover:
How to quickly and effectively adjust traditional ways of working in response to changing demands
Ways to unlock the actionable insights needed to move forward successfully
The business trends you need to master in 2021 to deliver optimum results
Why leading industry analysts state having an XM capability is business critical in 2021
Event recording timestamps below - watch the video on-demand now!
0.00 - 13.10 | Move over CX. It's all about XM now
Brigid Archibald, Managing Director APJ, Qualtrics
2020 is changing the rules of business – from unforeseen global and national crises through to the rise of purpose-driven consumers. In this new era of change and uncertainty a great customer experience (CX) is more than simply delighting customers – it's how your brand is perceived, the happiness of your employees, and whether your products are the best on the market.
13.10 - 30.30 | Modernising your XM Platform
Bruce Temkin, Head of XM Institute, Qualtrics
The "godfather" of CX joins us live from the US to help you move your XM efforts in the right direction and build a framework enabling you to continuously learn, propagate insights, and rapidly adapt to the changing world around you.
31.10 - 48.40 | The design and delivery of XM
Simon Edwards, Research & Insight Lead, ANZ
Find out how ANZ is using the power of XM to fuel organisation-wide innovation, helping differentiate the bank in the increasingly competitive financial services sector.
53.35 - 1.12.50 | Moving from measurement to action
Scott Downing, Director, International CX Management, Intuit QuickBooks
With a laser focus on delivering awesome experiences across each business pillar - customer, employee, product, and brand - Intuit QuickBooks will explore how it is creating a system of action built on XM to move the business forward.
1.13.45 - 1.33.50 | How Asia's leading telco is improving employee experience
Tan Lee Choo, VP, People Operations & Employee Experience, Singtel
Discover how Singtel is fundamentally changing its employee engagement programs with Qualtrics to unlock always-on insights into the needs of its 24,000+ employees across Asia.
1.34.50 - 1.48.00 | Finding the fuel for great customer experiences
Geetika Thakran, Senior Business Improvement Analyst, Mitsubishi Motors Australia
From understanding and taking quick action on the drivers of positive experiences through to optimising stock levels, the leading auto-motive company outlines how the business is uniting behind experience to outperform competitors and achieve differentiation.
Featuring
---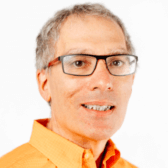 Bruce Temkin
Head of XM Institute, Qualtrics XM Institute
Bruce Temkin leads the Qualtrics XM Institute and is widely viewed as an experience management (XM) visionary. He has helped executives across many of the world's leading brands dramatically improve business results by engaging the hearts and minds of their employees, customers, and partners. Given his work in establishing the discipline of CX, Bruce is often referred to as the "Godfather of Customer Experience." He co-founded and was the initial chair of the Customer Experience Professionals Association.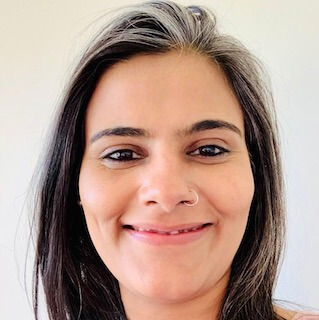 Geetika Thakran
Senior Business Improvement Analyst, Mitsubishi Motors Australia
Geetika Thakran is a Senior Business Improvement Analyst with Mitsubishi Motors Australia. Her role focusses on customer-centric business strategies and Customer Experience within ~200 dealerships. She started her career with IBM India and has more than a decade of experience in CX & Business Improvement.
Geetika graduated from Shri Ram College of commerce, India's premier college for commerce and economics, and is currently pursuing Masters Of Data Science from James Cook University.
On personal front, Geetika is a runner, a food enthusiast and enjoys spending time with her daughter.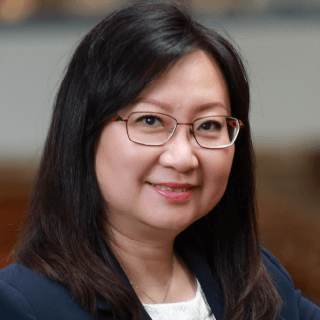 Tan Lee Choo
VP, People Operations and Employee Experience, Singtel
Lee Choo is the VP, People Operations and Employee Experience at Singtel Group. She started her career at IBM in the Customer Support Operations Function and decided to embark on a HR career within IBM where she held multiple leadership positions including Country Human Resources Manager (Singapore), HR VP for IBM Global Services (APAC) and HR VP, Integrated Technology Delivery (Growth Markets). Prior to joining Singtel, Lee Choo was with Philips, ASEAN Pacific as Head of Human Resources. She is passionate about leveraging both local and global HR leadership experience ranging from HR operations to strategic partnering, to design and deliver great employee experiences across all the key moments that matter.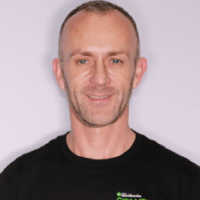 Scott Downing
Director International CX Management, Intuit QuickBooks
Scott is a Global Employee and Customer Experience strategist, a leader of human-centric transformation and key advocate for continuous Improvement, through the customer and employees.
He is currently the Director of International Customer Experience Management at Intuit QuickBooks. Intuit QuickBooks is not only a well-renowned employer of choice, but it is also a mission-driven, global financial platform company that are the proud makers of TurboTax, QuickBooks, and Mint.
Intuit QuickBooks helps more than 50 million people around the world and has over 12,000 employees globally with 175 residing in Australia. Scott is originally from the UK and has been in Australia for 13 years now. Luckily, his role means he gets to go back to the UK at least a couple of times a year. He looks after 8 countries for Intuit QuickBooks Customer Success plus over 150 with digital only presence, which means before COVID he spent a lot of time in the air.
When he is not travelling, Scott loves to run and spend time with his partner and two Cocker Spaniels.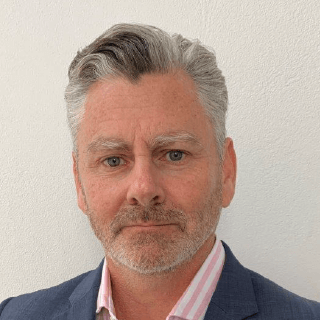 Simon Edwards
Research & Insights Lead, ANZ Group
Simon Edwards is a data scientist developing customer management strategies to achieve data driven marketing, brand and customer satisfaction objectives. He leverages his 15+ years' experience as a statistician, researcher, customer experience and behavioural economics expert, passion and enthusiasm to drive results.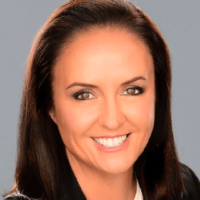 Brigid Archibald
Managing Director, Qualtrics, Asia Pacific & Japan
Brigid Archibald is the Managing Director for Qualtrics in Asia Pacific and Japan (APJ).
As head of Qualtrics in APJ Brigid is responsible for the continued rapid growth of the business in the region, leading the Qualtrics workforce across 8 offices in Australia, New Zealand, Singapore, Japan, South Korea, India, Hong Kong, and Southeast Asia. Drawing upon more than 30 years' experience, Brigid will provide expert advice and leadership to help businesses in APJ deliver superior customer and employee experiences in today's fast changing environments.
Brigid is a proven business leader having held leadership positions in Sales and Marketing functions throughout her 25 year career, at organisations including Salesforce and American Express. With a track record of accelerating sales performance across multiple industries, she is passionate about the impact of differentiated customer, employee, product and brand experiences. In addition to her corporate responsibilities, Brigid has served as a non-executive Board Member and Member of the Risk Committee within the finance industry.
Request a personalised demo today!
More than 18,000 brands and 99 of the top 100 business schools use Qualtrics
---