XM LIVE HONG KONG
Discover the power and ROI of being a human-centric business
15 JUNE 2023 // 9:30AM - 12:30PM HKT //

LOCATION: JW MARRIOTT, Pacific Place, 88 Queensway, Admiralty, Hong Kong // REGISTRATIONS NOW CLOSED
---
Please note, due to limited capacity, entry will only be granted to those who have registered.
Get the inside story on how the world's most profitable and beloved brands are focusing on one thing: being more human. In 2023, experience management is touching down in Hong Kong – and we're going bigger than ever. Expect local brands, industry leaders and the latest thought leadership, plus the chance to connect with other experience pioneers in the region.
There'll be sessions to inspire you; to help you ignite your customer and employee experiences programs; and to show how you implement your plans successfully.
Register Now to…
See how local and global brands are using actionable insights from their customer and employee experience programs to drive better business outcomes
Discover how (and why) businesses need to act more human in the face of intense global challenges
Learn the latest best-in-class solutions and technology to help your brand drive closer relationships with customers and employees at scale
Connect with experience management professionals facing the same challenges as you and have the opportunity to exchange innovative solutions
Speakers
---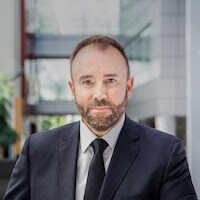 Paul Smitton // Director Customer Lifestyle, Cathay Pacific Airways Limited
Paul Smitton is Director Customer Lifestyle, leading the newly created Customer Lifestyle businessline. Paul's portfolio is accountable for helping Cathay to also become a premium lifestyle brand, including setting strategic direction and executing the company's travel lifestyle initiatives, achieving its customer lifestyle-related financial ambitions, and growing its customer relationships.
Paul has worked in loyalty for over 20 years in different parts of the world. He joined the Cathay Pacific Group as Asia Miles CEO in 2018, before becoming General Manager Customer Relationship and Retail in 2020.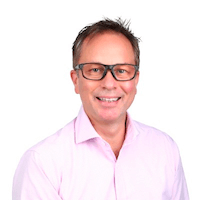 Philip Wixon // Head of HR Transformation, Hong Kong Jockey Club
Philip is an accomplished management consultant and business leader with over 25 years of professional services experience across the spectrum of consulting companies including "Big 4", technology, and human resources consulting companies. He has worked and led projects in Australia, Indonesia, Thailand, the Philippines, Malaysia, Singapore, Hong Kong, China, the Middle East and the UK, helping multinational clients with significant operations in the Asia Pacific region to redesign their operating models, and automate and digitise their businesses, particularly in the HR area. He has worked with clients in energy and utilities, insurance, banking, sourcing and retail, hospitality, transport, and various government agencies.
Philip was born in the UK, attended high school and university in Australia, and for the past 23 years has lived in Hong Kong.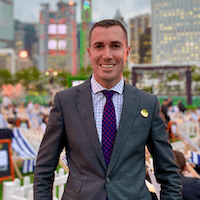 Andrew Cleary // VP, Global CRM & Customer Strategy, Mandarin Oriental
Andrew has worked with leading global and Hong Kong consumer brands including Mandarin Oriental, Marriott Bonvoy, Hongkong Land and Qantas Airways. His expertise is formulating and delivering large-scale, customer-centric transformation spanning segmentation & insights, loyalty and CRM, digital experience & customer technology, and product & service innovation.
Having led integrated CX and Loyalty teams as well as consulting directly to the C-suite, he brings an insiders as well as outside-in perspective to the customer experience opportunity and the myriad challenges that stand in the way of most companies realising that opportunity.
With industry experience spanning media, law, aviation, luxury retail and hospitality – and having worked across Asia, the UK and Australia – Andrew brings an international viewpoint and cross-sector learnings to building local or regional customer strategies.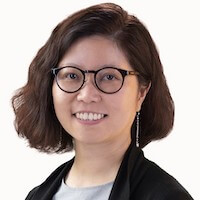 Christina Wong// Managing Director in Strategy & Consulting in Accenture Greater China
Christina Wong is an experienced Managing Director in Strategy & Consulting in Accenture Greater China, specializing in total enterprise reinvention driving customer transformation, ecosystem expansion, talent and organization changes across multiple industries, including financial services, telecommunication and high tech, media and entertainment, retail and consumer goods, internet and platform industries.
She works with clients, people & communities to make a world of difference through the power of innovation, data & technology. Throughout her 25+ years of consulting experience, she has not just helped many organisations brought customer centricity into life and transformed the way they operate that leads to a performance frontier, but also made impacts on the way industries moving forward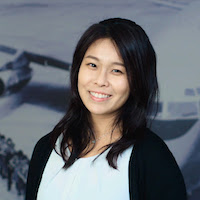 Isla Yu // Head of Customer Experience Strategy, Greater China, Qualtrics
Isla is the subject matter expert in CX and research programs for Qualtrics in Greater China. She works with companies across Greater China, providing thought leadership to help them set out and achieve their strategy and vision for their experience management program.
Isla brings in a decade of experience working as a practitioner in customer experience and insights roles. Prior to joining Qualtrics, Isla has shaped the customer insights programme for Cathay Pacific to drive better experience design, and enable customer-centric decisions across commercial, product and marketing teams. She also drove digital experience transformation, customer engagement and insights generation for the Sun Hung Kai Group across its businesses in properties, retail, telecomms, hospitality and facility management.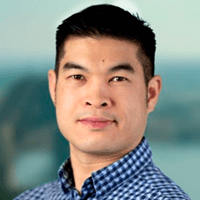 Gabriel Wong // Senior Solutions Engineer, Greater China, Qualtrics
Throughout the past 15 years, Gabriel has helped his blue-chip clients elevate their experience management programs to drive competitive advantage across the globe. With expertise both as a client-side practitioner and as a technology consultant, he specializes in measurement and analytics. In his current role as the Head of Solution Engineering for Greater China at Qualtrics, his primary mission is to help customers find winning and transform Experience Management solutions.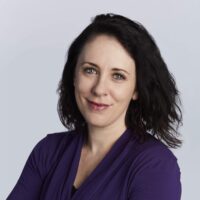 Dr Cecelia Herbert PsyD., XMP // Principal Catalyst, Qualtrics XM Institute
Cecelia is a Doctor of Organisational Psychology and Principal Catalyst at Qualtrics XM Institute, where she is focused on building a thriving global community of XM professionals who are empowered and inspired to radically improve human experiences. After 20 years as a practitioner, academic, and consultant, she joined Qualtrics in 2019 to establish and lead XM Scientist Advisory Services in Asia Pacific, where she partnered with organizations across the globe to design, mature, and grow their XM Programs. Prior to Qualtrics, Cecelia was a leader in the Employee Engagement organisation at Google. For more than a decade, her work has centred on developing evidence-based solutions that drive systemic change towards Diversity, Equity & Inclusion.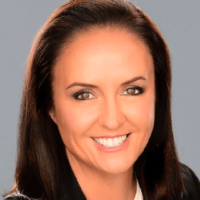 Brigid Archibald // Managing Director, Qualtrics
As Managing Director for Asia Pacific and Japan, Brigid Archibald is responsible for leading one of Qualtrics' fastest growing regions globally. In this role, Brigid ensures every aspect of the business is focused on driving success and outcomes for local customers, partners, and employees.
Brigid is a proven business leader, and has held senior leadership positions at Salesforce and American Express where she accelerated sales performance across multiple industries. Drawing upon her experiences, she is passionate about helping create high performance cultures for her teams and customers.
Brigid has served as a non-executive Board Member and Member of the Risk and Audit Committees within the finance industry.
Patrick Bolster // Head of Greater China, Qualtrics
For the last 15 years, Patrick has been at the forefront of the experience transformation. Working with teams in HR, Analytics, Marketing, Insights and Operations, he has a depth of experience working with enterprises to unlock the value of delivering exceptional experiences.
Starting his career in Media, Pat had a focus on all things experiential. In 2015, that interest took him onto Qualtrics where he was one of the founding team members of their APJ business. Pat has helped the business grow from its early inception in APJ to having over 650 team members across 14 locations. In his current role, he leads the Greater China business, working with enterprises like HSBC, Cathay Pacific, Mediatek and HKJC to unlock the value of Experience Management.
time
9:30AM – 12:30PM HKT
location
JW Marriott, Pacific Place, 88 Queensway, Admiralty, Hong Kong