XM LIVE MALAYSIA
Discover the power and ROI of being a human-centric business
25TH MAY 2023 // 3:00PM MYT - 6:00PM MYT // THE ST. REGIS KUALA LUMPUR
---
Get the inside story on how the world's most profitable and beloved brands are focusing on one thing: being more human. In 2023, experience management is touching down in Malaysia – and we're going bigger than ever. Expect local brands, industry leaders and the latest thought leadership, plus the chance to connect with other experience pioneers in the region.
Join experience leaders from across the region. There'll be sessions to inspire you; to help you ignite your customer and employee experience programs; and to show how you implement your plans successfully.
See how local and global brands are using actionable insights from their customer and employee experience programs to drive better business outcomes
Discover how (and why) businesses need to act more human in the face of intense global challenges

See the latest tech innovations helping brands deliver personalised employee and customer experience, at scale

Learn the latest best in class solutions and technology to help your brand driver closer relationships with customers and employees
Connect with experience management professionals facing the same challenges as you and coming up with truly innovative solutions
Agenda
---
03.00 | Arrival & Registration
03.30 | Welcome & Introduction
03.35 |The Power & ROI of making business more human | Ahbi Ingle, COO Revenue Operations, Pre-Sales, Industry, Qualtrics
04.00 | Customer Spotlight: Saying "hello" to better CX to drive sustainable growth | LOLITTA SUFFIAN, TELEKOM MALAYSIA
04.20 | Agility & empathy to thrive through uncertainties | Dr. Cecelia Herbert, Principal Catalyst, Qualtrics XM Institute
04.40 | Customer Spotlight | Sunil Setlur, Chief People Officer – Gojek / Advisor – GOTO Group / Operating Partner, GoVentures
05.00 | Introduction to Centre of XM Innovation | Lara Truelove,Program Leader, Center for Experience Management
05.05 | Panel Q&A
05.25 | Thank you & close
05.30 | Networking Reception
06.00 | Event close

Speakers
---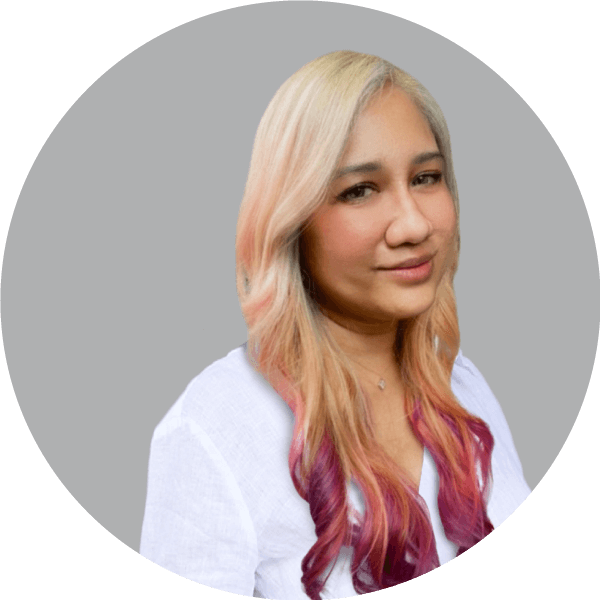 Lolitta Suffian // Group Head of Customer Experience, Telekom Malaysia
Lolitta has over 20 years of experience in Contact Centre Management and Customer Experience in technology, retail services and financial services industry. Her previous work experience includes Grab, Uber, CIMB and BigPay. She is currently the Group Head Of Customer Experience for Telekom Malaysia and looks after the customers journey end to end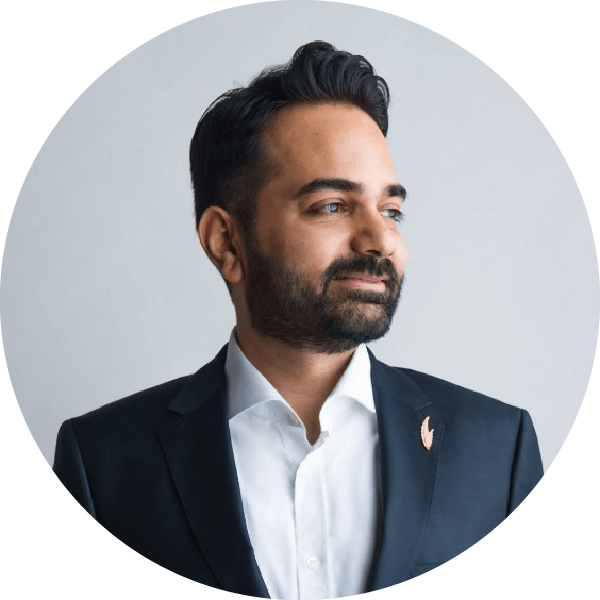 Sunil Setlur // Chief People Officer – Gojek / Advisor – GOTO Group / Operating Partner, GoVentures
Sunil has spent nearly two decades at the intersection of People, Organization, Strategy and Culture and was the Global Chief People Officer (CHRO) at Gojek. He is a technology optimist who helps organizations unlock value by architecting environments that inspire people to do their best work everyday. Sunil is currently Advisor to the Group CEO at the GOTO group and Venture Portfolio advisor at Go-Ventures. He additionally serves on the Board of Commissioners for Electrum, an Indonesian Electric Vehicles Company. Previously, Sunil led HR for Google's Partnerships business in APAC, and was a Senior HR Business Partner with Amazon, where he led HR for groups spanning multiple functions and business lines. He started his career at Accenture and took on a number of roles during his time there, most recently including leading HR for Accenture's Healthcare Management Operations group in the Philippines. Sunil holds a Bachelor's Degree in Industrial Relations, Economics, and Sociology from Bangalore University, India as well as a Postgraduate Certificate in Human Capital Management from XLRI Jamshedpur, India.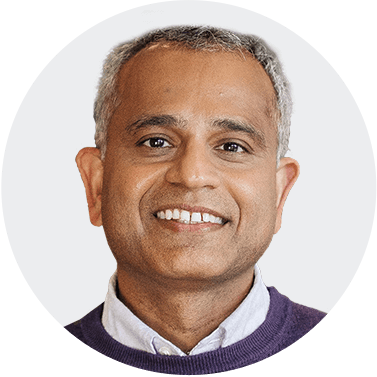 Abhi Ingle // COO Revenue Operations, Pre-Sales, Industry, Qualtrics
Abhi Ingle is a passionate business builder. He has a knack for spotting an opportunity, painting a vision and mobilizing an empowered team to go after it. He is the COO over Pre-sales, RevOps, and Industry at Qualtrics and has been in this position for a year and a half. He has already worked heavily in the acquisition of three companies and his impact was pivotal in making this happen.
His experience has brought him to where he is today. His teams have scaled multiple businesses, including building three distinct billion-dollar businesses at AT&T where Abhi served as SVP, AT&T Business. Abhi led the advanced products organization, ran channel marketing across enterprise, public sector, and SMB and drove distribution strategy. He had the privilege of working with an incredibly talented set of pioneers and digital visionaries as the founding CRO for mobile solutions and tackling digital transformation as Chief Digital Officer, AT&T Business. Abhi has over 25 years of operating experience, with a specialization in go-to-market functions across sales, marketing, product, and partnerships. He has worked at organizations at various stages of development, from startups to F10 companies. Abhi lives by the core principles of investing in people and partnerships. He has mentored hundreds of individuals over the years and built win-win partnerships with multiple companies that his teams took to market.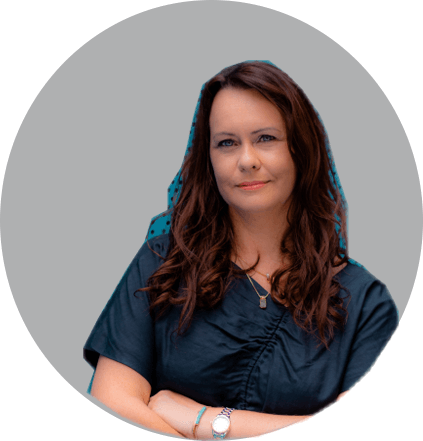 LARA TRUELOVE // PROGRAM LEADER, CENTER FOR EXPERIENCE MANAGEMENT
Lara leads the Center for Experience Management, an initiative by SAP, with Qualtrics and Singapore Economic Development Board (EDB). The Center provides benchmark research resources, knowledge sharing and skill building in XM (experience management). Based in Singapore since 2003, Lara's career spans customer experience and insights leadership, marketing, product management and consulting. Lara is currently focused on the development of XM skilled talent, as more organisations step up human insight-led decision making.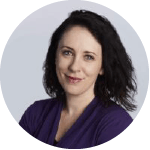 Dr Cecelia Herbert, PsyD, XMP// Principal Catalyst, Qualtrics XM Institute
Cecelia is a Doctor of Organizational Psychology with a career as a practitioner, academic, and consultant that spans more than two decades. After years as a senior leader in employee engagement & DEI at Google, she joined Qualtrics in 2019 to establish and lead Employee Experience Advisory Services in Asia Pacific, partnering with organizations across the globe to design, mature, and grow their experience management programs. As part of the global XM Institute team, Dr Herbert is focused on building a thriving community of Experience Management professionals, who are empowered and inspired to radically improve human experiences.
time
3:00PM MYT – 6:00PM MYT
location
The St. Regis Kuala Lumpur