---
You've created a compelling product brand story that effectively sells your products or services. How do you make your company as compelling to attract and retain the best talent? This is where your company's employer brand and employer value proposition (EVP) come in.
What is employer branding?
At its simplest, employer branding is how the outside world sees a company as an employer rather than a supplier. It's based on how it treats its employees, how the employees feel about working there, and its company culture. Employer branding is effectively how a company markets itself to both internal and potential employees.
An existing employee, when asked what it's like to work for a company, is unlikely to focus on the product; they'll talk about management, conditions, culture, and values. This is the employer brand – the things that will convince someone to come and work at, or stay at the company – not what the company sells.
To hire and retain top job seekers, your employer brand needs to tell a compelling story. The 'show, don't tell' device of storytelling is never truer than here – simply telling people your company is great is not enough – you, and your employees as your best advocates, must show that it is through the employer brand and employee branding.
Related: Gauge where your employer branding is at with our Guide to Employee Experience Surveys
Why is employer branding so important?
In an employee's market, a company's reputation is everything. 79% of UK adults are less likely to buy from a company with a poor reputation, and this reputation includes how that company treats its staff. 50% of job seekers would not work for an organisation with a negative brand, even if paid more.
Investing in your employer brand is critical for your business's bottom line and delivers a substantial return on investment (ROI). Hiring good people is expensive; an employee with a $31,250 salary will cost a company around $60,000 – you don't want to lose them to a competitor after a year.
At an average of 3-4 weeks to hire, it can be time-consuming for HR to recruit one person. With good employer branding, top talent knows that you are a great place to work and comes knocking on your door.
What is the difference between employee and employer branding?
As we've explored above, employer branding is to do with how the outside world sees a company as an employer rather than a supplier. It's the information around your employer brand that you control. You can update it and change it at a moment's notice.
This relates to the image that you want job seekers to see when they look at your job vacancies. This information might help current employees buy into and support. Just like you may shop around or read reviews about a new pair of shoes that you're interested in, so would you read around about the organisation.
Employee branding is different from employer branding. Where you control employer branding, employee branding is independent. It is based on the impression your own employees create about your corporate brand, from what they say and how they behave.
What is an employer value proposition (EVP)?
To create an effective employer brand, you'll need an effective employer value proposition. An EVP is the offering to current employees and potential job seekers that makes you a desirable employer.
It needs to be uniquely good to make top talent passionate enough to choose you over your competitors or elect to stay with you, and it has to be true and representative. Your EVP should ideally offer five elements:
Opportunity: How employees can grow and develop their careers at your organisation: training or sponsored courses; business travel; scope to work abroad; the potential to work on prestigious, innovative projects, and promotion prospects.
People: How good the leaders, managers, and co-workers are, and the general working atmosphere: the level of trust and collaboration; how well teams support and communicate with each other; positive relationships across hierarchies, and thriving workplace culture.
Organisation: The company's prestige as a 'great employer' in its particular market needs to come from more than just holding a great market position for its product or service.
It also needs to look at diversity and inclusion, employee empowerment, ethics, environmental and social responsibility, formality (or informality) of the workplace, and investment in technology and systems.
Work: How meaningful, challenging, and fulfilling the job is: its impact on the bigger picture; alignment of the job spec with business requirements; work-life balance with flexible working or telecommuting; recognition for effort and achievement.
Reward: The salary, bonuses or share options; benefits such as medical insurance, company car, pensions, gym memberships, paid leave, free canteen.
Rewards are usually the last item on an EVP as most people want to feel that their work will be meaningful, regardless of salary. Potential candidates are more energised by your company's purpose and positive impact.
Free eBook: Employee Lifecycle Feedback
What's the link between employer branding and the employer value proposition?
Every company has an employer brand by default, good or bad: it's how current employees, leavers, retirees, and potential recruits regard it and talk about it based on their experience of actually working there or having dealings with it. EVP is internal, asking 'what can we offer you as an employee?'
Employer brand is external – the face your company presents to the world. When a company can align the internal and external with great employer branding and an enviable EVP, it's a recipe for attracting and retaining top talent.
What are employer branding strategies?
Employer branding strategies are processes and procedures that help your organisation get from your current position to your desired goal. They make a plan real by creating a tangible, measurable marker to compare activity progress to.
A successful employer branding strategy is documented and easy to understand. It includes a description of all relevant information and agreements so that this acts as the universal record for the changes ahead.
It can continuously be added to and should be referred to when employees need to refresh their memories on the company's unique attributes, corporate brand messaging, company's mission, and the employee value proposition.
The first step in employer branding
Ask yourself this fundamental question to get you started on creating a strong employer brand strategy:
What makes your company unique?
Be absolutely clear about what your company stands for – its unique value proposition. It should be relevant, valuable, and different from the competition. You may want to complete an employer brand audit (see Regularly monitor your external employer brand image)
Focus on your:
Company vision
Company mission statement
Company values
Company culture and
Business needs
to make sure they chime with these three attributes, then decide what type of talent you need to attract to meet those objectives.
For example, you may have a great structure in place and support for diversity and inclusion. This can help your employer brand, as the strongest employer brands are committed to building and developing diverse, inclusive teams because diversity is good for business.
Hiring people from different backgrounds and at different stages of their career grows your talent pool and brings a range of new ideas, skills, and experiences. Diverse workplaces are more innovative, with each person able to bring a different perspective to the ideas that bounce around.
Employees from diverse cultures who speak different languages also enable a company to operate more globally, opening up new markets and client bases. Therefore, employee retention, performance, and morale improve in an inclusive workplace where employees feel equal, treasured, and comfortable.
How do you implement employee branding?
Incorporating your EVP into your internal activities throughout HR and your recruiting team, marketing, and people management can make sure your investment in the employer brand is maintained. Some examples include:
Make your onboarding reflect your strong positive employer brand
What happens during onboarding sets the stage for an employee's entire career with your company. An exciting and strong employer brand attracts a new hire, and it's important that their onboarding develops that positive connection.
Only 12% of employees strongly agree that their organisation does a great job of onboarding. A nervous new hire thrown into work immediately with no context or training, proper introduction to the rest of the team, or managerial feedback may well end up being one of the 50% of employees who leave within the first 18 months.
It's crucial that new employees are welcomed, appreciated, and rapidly made to feel they belong, in line with your employer brand:
Don't go silent on a new hire in the period between job offer acceptance and first day: check-in by phone and dispense with first-day paperwork tedium by asking them to complete it at their leisure and send it through before they start.
Plan the first day: set up a new employee's desk, ID badges, tech, accounts, and passwords; give a welcome pack with swag and cards from the team; pay for a team lunch; introduce them to the whole company and begin to embed the culture from the get-go. Include some meaningful work.
Set a full schedule for the first week or so the new hire is not left wondering what to do next. This could include 1:1s with people in every department so the recruit can see how their role fits within the wider organisation.
Appreciate that nobody 'hits the ground running'; successful onboarding takes time, together with clear, realistic, short and long-term goal setting and managerial support.
Run onboarding feedback surveys to find out what worked and what didn't for new recruits.
Regularly monitor your external employer brand image
You can analyse these different sources for information as part of an employer brand audit to see how well your employer brand is received and what change opportunities there are to support your company's reputation:
Employee feedback – you'll probably be using surveys as part of your employee engagement program. Redeploy them to help you identify what's great about your company and problems that might be affecting your ability to attract and retain talent.
Three surveys you can repurpose are:
Ask yourself these questions: What is your star rating? What are people saying about your company? What are positive reviews highlighting? Are there any negative reviews and, if so, have you addressed the gripes effectively?
Social media – Commentators on social media don't hold back, whether on your own social media accounts or via #hashtags and mentions.
Use online reputation management tools to track those mentions of your organisation over social media using social media searches, to gain a deeper insight into how people view your company.
Publicise your EVP
You'll have formulated a great employer value proposition, and now it's time to get it out there. Make sure your employer branding efforts extend to communicating through your website, recruitment literature, LinkedIn company page, and HR department.
It takes more than one channel to change the market's perception of your company or employer brand. Use a wide variety of messaging: blogs, sponsored content, videos, photos, interviews, talks, slideshares, and slideshows.
Showcase recruitment marketing topics that matter most to potential candidates on your company's social media channels – diversity, professional development, social responsibility, environmental policy, and corporate culture.
While you'll need to mention rewards in your EVP, the main focus should be on your company's deeper purpose and how it's helping to change the world.
Help your employees become your advocates through their employee branding
Nobody knows what it's like to work at your company better than your employees, who can offer an authentic perspective on their employee experience to prospective candidates.
Put testimonials or well-produced video interviews of real employees talking about their experiences on your website, social media, and recruitment channels.
Harness the power of (willing) employees' personal social media; people are more likely to trust a company based on what its employees say on social media rather than advertising.
You could ask employees to post when the company does important or fun things such as charity or special interest events, giveaways or awards, perhaps with specific, all-channel #hashtags for the events. Asking for employee referrals also helps.
3 positive employer brand examples
Adobe
Adobe has a strong employer brand, based on its mission statement: 'Let's create experiences that matter.'
They focus on the experience of the end-user of their products and how well the customers can achieve their goals. This customer-first approach resonates with the staff there – Adobe's mission, vision & values motivate 93% of Adobe employees.
When asked 'To whom do you feel most loyal at work?', employees ranked their co-workers in top position with 36% of responses, indicating that staff enjoy collaborating and being 'all in it together, with each other'.
This is also evidenced in its diversity award status and 'best workplace' award:

Google
No list of positive employer brands would be complete without mentioning Google's culture that aims to take care of the needs of its employees so that they can take care of the work without distraction.
This has led to the offices being notorious for their great employee services – free food, laundry services, gym, and games, plus much more. Some offices even have a slide.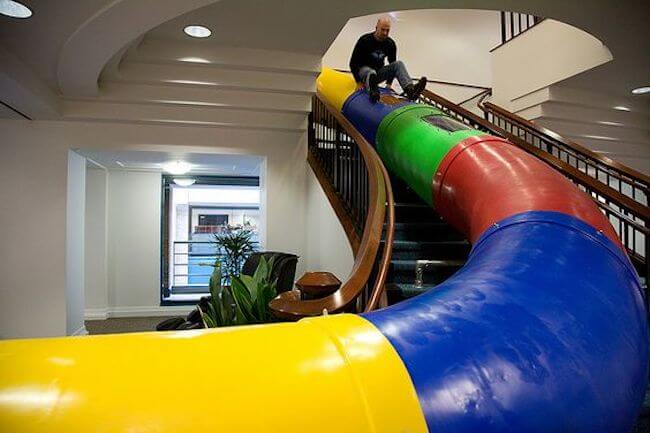 Ultimately, these great perks have produced an employer brand image that is so enticing and exciting that keeps applications coming in (3 million resumes a year!) and employees staying in post for long periods of time.
According to Comparably, 'Google is in the Top 5% of similar-sized companies in its ability to retain quality employees. 57% of employees would not leave Google if they were offered a job for more money while 81% are excited to go to work each day.
Netflix 
Netflix is well known for its parental leave benefit as part of its unique employer brand. The employees that are full-time can take paid and unlimited parental leave, which is unheard of in some companies.
The focus on the family and taking time off to rebalance and unwind is so embedded into the culture, that even the CEO Reed Hastings is known for taking off six weeks every year.
Current and future employees can enjoy Netflix service perks, as well as free lunches, dental, medical healthcare plans, and a generous payout of $1.5million for employee death in service.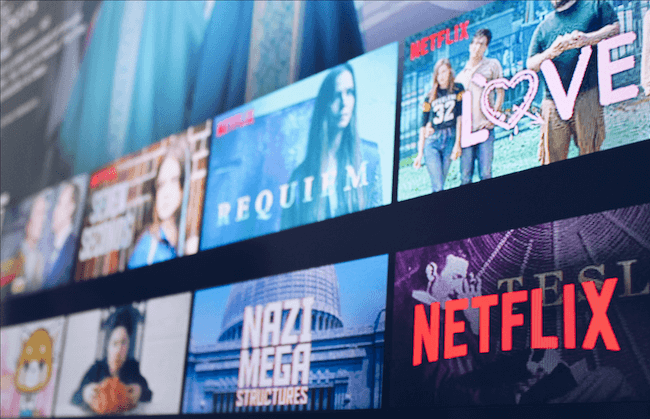 How can you enhance your employer branding strategy?
A good employer branding strategy costs money and it's important that you measure its return on investment. There are several metrics you can use to calculate how successful yours has been:
Employee retention – A traditional HR standard to discover the percentage of happy employees, work-related issues on your employees' minds, and to identify what changes are needed to improve morale.
Employee engagement – Regular eNPS, Pulse, and 360 surveys keep track of how well a workforce is functioning.
Cost-per-hire – External recruiting costs (e.g. recruitment software, agency fees, expenses, advertising, vetting fees, interview time) and internal recruiting costs (e.g. HR dept, HR training and development, hiring manager costs, referral bonuses) divided by the number of hires in a time period.
Brand awareness How familiar people are with your employer brand through its attributes or images.
Quality of candidate – an experienced HR team will be able to give quantifiable feedback on the quality of applicants.
However large or small your company is, you'll need to invest time and money in your employer brand to attract and retain good job seekers. As the unemployment rate drops and the number of job vacancies increases, only companies who have got their employer branding right will be able to snap up the best talent.
How can Qualtrics products enhance your employer brand?
You can turn your employer brand into an instantly recognisable and revered image for your company. This requires:
Good online monitoring of your employer brand's perception using research panels and real-time updates from third-party brand tracking websites.
A predictive artificial intelligence platform that gives you insights on trends and warning areas, so you can take quick action based on facts.
An all-in-one system that ties together your internal systems and technology, and communicates to all of them so that the right people know the right information automatically.
For a fast, intelligent solution to reviewing your employer brand, try out the Qualtrics Brand Experience Management Software.