WORKDIFFERENT PLAYBOOK
How to re-open, re-think, and re-invent: Healthcare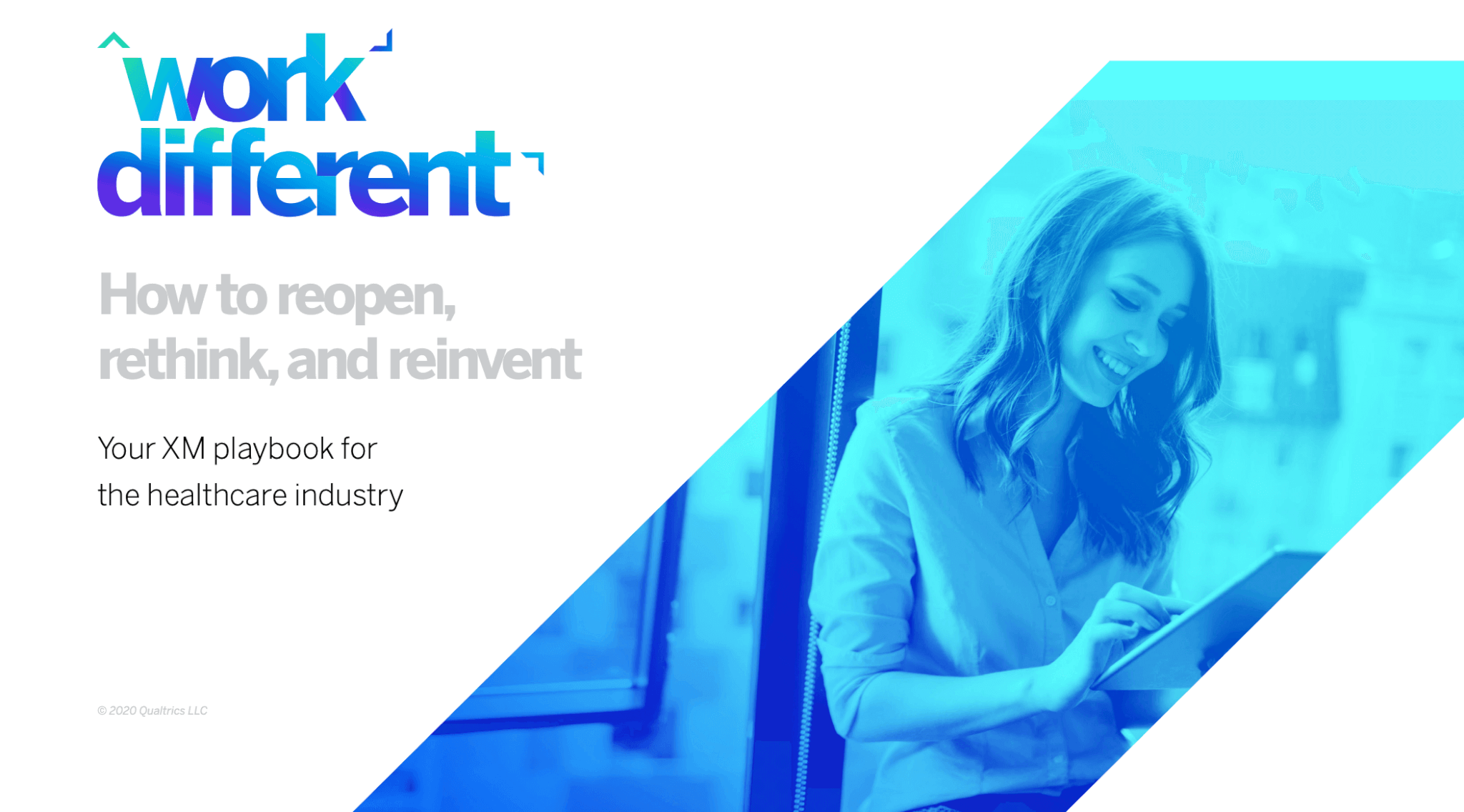 Download your four-step process to working differently in the new normal. With expert guidance and stories from healthcare organisations at every stage, this playbook is designed to help you move forward.
What you'll learn from this ebook:
---
4 STAGES TO FOLLOW
From the immediate response to a crisis to uncovering new experiences that your customers and employees need in the medium to long-term, find out what you need to keep in mind at each stage.
LEARN FROM LEADING BRANDS
See how some of the leading organisations have used XM to respond quickly to change over the past 6 months.
QUESTIONS TO ASK
Whether it's your patients or employees, check out our questions to ask your key stakeholders at every stage in the cycle to make sure you're taking the right actions.
The world's top brands trust Qualtrics to deliver breakthrough experiences