Market Segmentation Software
Understand your target audience with market segmentation software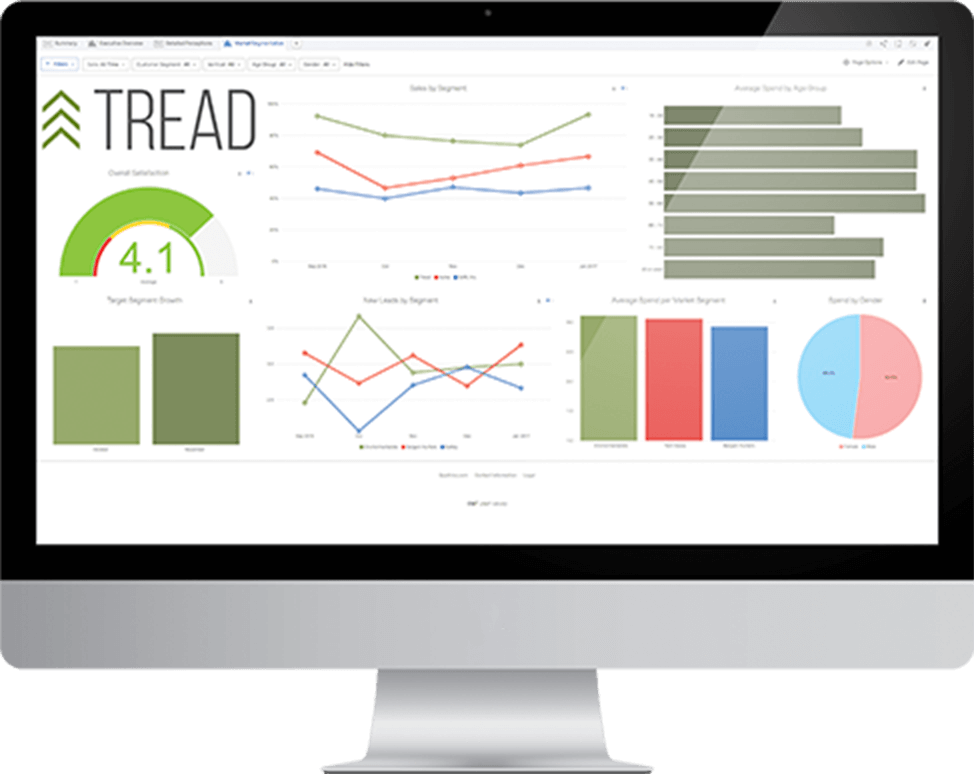 Over 11K brands and 99 of the top 100
business schools use Qualtrics
---
Tailoring products and marketing to your customers is a powerful way to grow your brand and your profits. With market segmentation software from Qualtrics, you'll know exactly what works (and what doesn't) for every customer segment, no matter how complex.
Drive demand with products and services tailored to specific customer segments
Improve your marketing campaigns by targeting the right customers with the right messages
Grow your revenue and profitability with a detailed understanding of how much customers are willing to pay
Product and customer segmentation made simple
---
All your segmentation tools in one place
Build your study. Create your target groups. Analyze the results. With Qualtrics, all your customer segmentation is done on a single platform, so you have instant access to the data and insights you need.
The right channel for each segment
Get answers quickly on whatever channel your customers prefer from email, mobile, website intercepts, kiosks, and more.
Spot new opportunities in untapped segments
Find new customer segments automatically with advanced analytics that apply machine learning and AI to spot gaps and find previously untapped customer segments. You'll see instantly which groups of customers are most valuable as well as a breakdown of what you need to do to win them over.
Speed up your market segmentation research and returns
Complex segmentation studies made simple
Go from project kickoff to the field in no time with our intuitive survey builder. Even the most advanced studies take just minutes to build, and if you need to make changes, there's no coding or expensive change requests required — just log in and update your question set.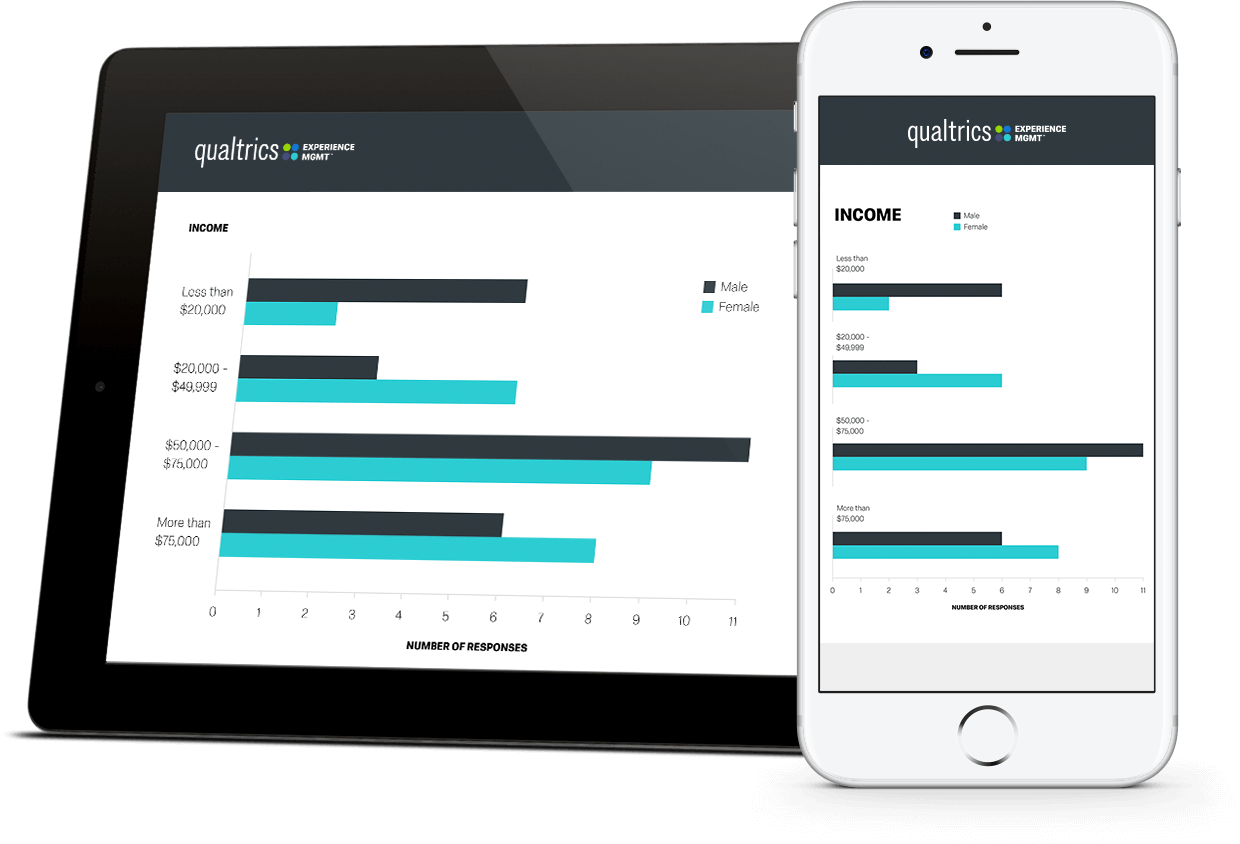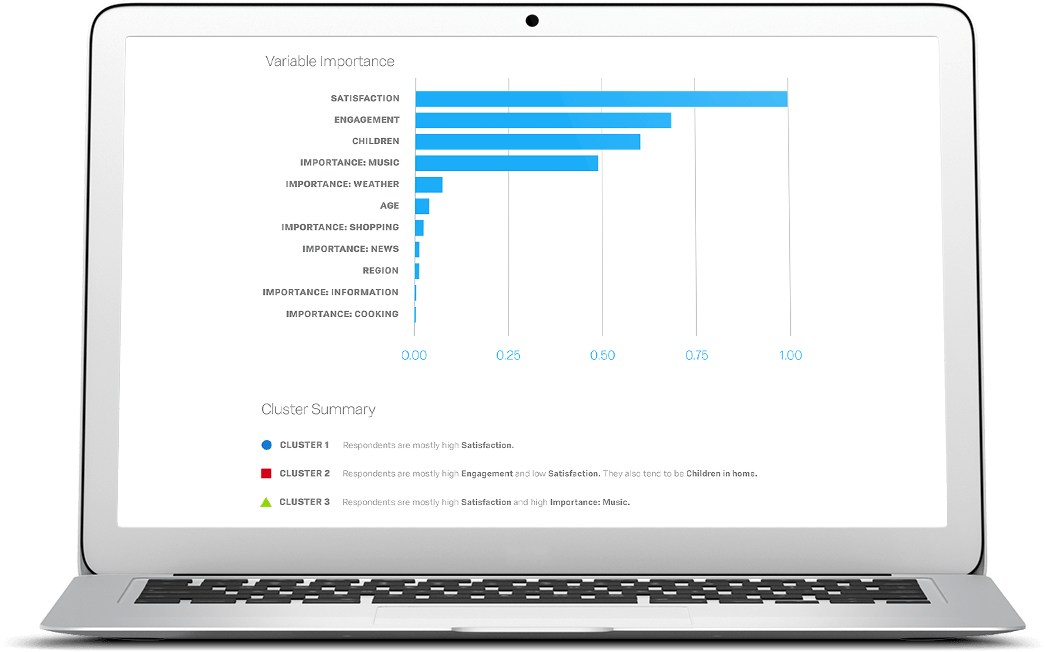 Now everyone's a stats genius
You don't need an in-house stats guru to interpret your data. With cluster analysis built into our platform, your customer segments are generated automatically. Explore up to 20 attributes simultaneously, see which ones align with each segment and share your insights with others instantly.
Insights from every segment
Get fast, high-quality responses to help build your customer segments. Simply put together your wish list of customer attributes and we'll do the rest. Go as broad or granular as you want — from the general population down to high-income, retired car enthusiasts. We can find any respondents you need.

What is market segmentation?
Customer segmentation involves dividing your market into usable groups of potential customers. Segmentation helps you know the right products and messaging for each distinct audience by analyzing demographics, needs, beliefs, spending patterns or
other psychological or behavioral criteria
. It allows you to paint a detailed picture of different groups of customers or prospects so you can tailor everything from your products to your communications and promotions to make sure you're maximizing your appeal to different target groups.