Learn what your market
likes
(or dislikes) with ProductXM
XM DISCOVER
Uncover product gaps
Automatically analyze all the conversations already happening with customers to help you eliminate product friction, wave goodbye to product failures, and learn what product your target market wants next.
PRODUCT INNOVATION
AI-powered
product therapy
Wherever people talk about your products, XM Discover detects it, analyzes it, categorizes it, and routes it straight into your product development process. From support calls, to social media, to review websites, you can pull in real-time, unfiltered feedback from the conversations already happening about your products.
xFlow
Industry
is
Retail - Product
Product Feature
contains
Assembly
Emotion
is greater than
+3
Benchmark
Slack
Send a message to the Product Team
Slack
Send a message to the Product Team
Product Review Alert
APP
12:39
High effort and emotion intensity in assembly detected in website product reviews in the last 10 days.
Read reviews
Effort drivers (ranked)
Competitive intelligence
Double down on
differentiation
Get more intel on your competitors than they have on themselves with an always-on feed of how people feel about their products. Now you know how you stack up, where you need to catch up, and where you can put clear daylight between you in the market.

RETAIL + COMPETITIVE
SPOTLIGHT
TREAD
COMPETITOR
Quality
Service
Shipping
Tread is falling behind in shipping.
Review now >
Personalization
Why wait for
customers to tell you
what they need?
You'll know who to target, with what updates, to have the biggest impact on your product's success. XM Discover automatically categorizes conversations so you can quickly drill down into different segments and really target your product development.
CHAT
SOCIAL
EMAIL
MESSAGING
TOPIC
MONITORING
REVIEWS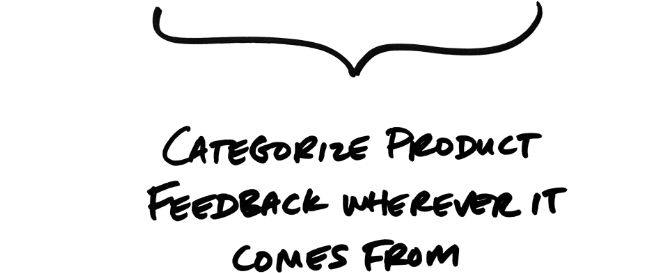 Product Development
From design faults to difficult set-ups, find and fix points of friction
XM Discover digs deeper into what people say about your products to uncover the emotions, intensity, and effort at every stage. So whether it's reworking unclear instructions, providing the right set up tools, or making those cables just that little bit longer, you can bake empathetic design into your process to tackle the little things that have a big impact.
Emotion: Frustrated
Effort: Hard
Intensity: Strong
Sentiment: Positive
NATURAL LANGUAGE SUPPORT
XM Discover analyzes
conversations natively in 23
languages, so you can customize
your product experience to the
unique needs of every market.
How do you
say '5 stars'
in
Pусский?
Türkçe?
Español?
Tiếng Việt?
Italiano?
日本語?
Polski?
한국어?
Română?
Deutsch?
ภาษาไทย?
Svenska?
हिन्दी भाषा?
Nederlands?
Français?