Reduce customer churn with Predict iQ™
You can't wait until customers leave to begin addressing their needs. Qualtrics Predict iQ leverages deep learning neural networks to identify customers and accounts likely to churn, and provides the visibility to know what is driving that behavior. You get the insights you need while avoiding days or weeks of tedious analysis.
Automatically identify at-risk customers and take action
---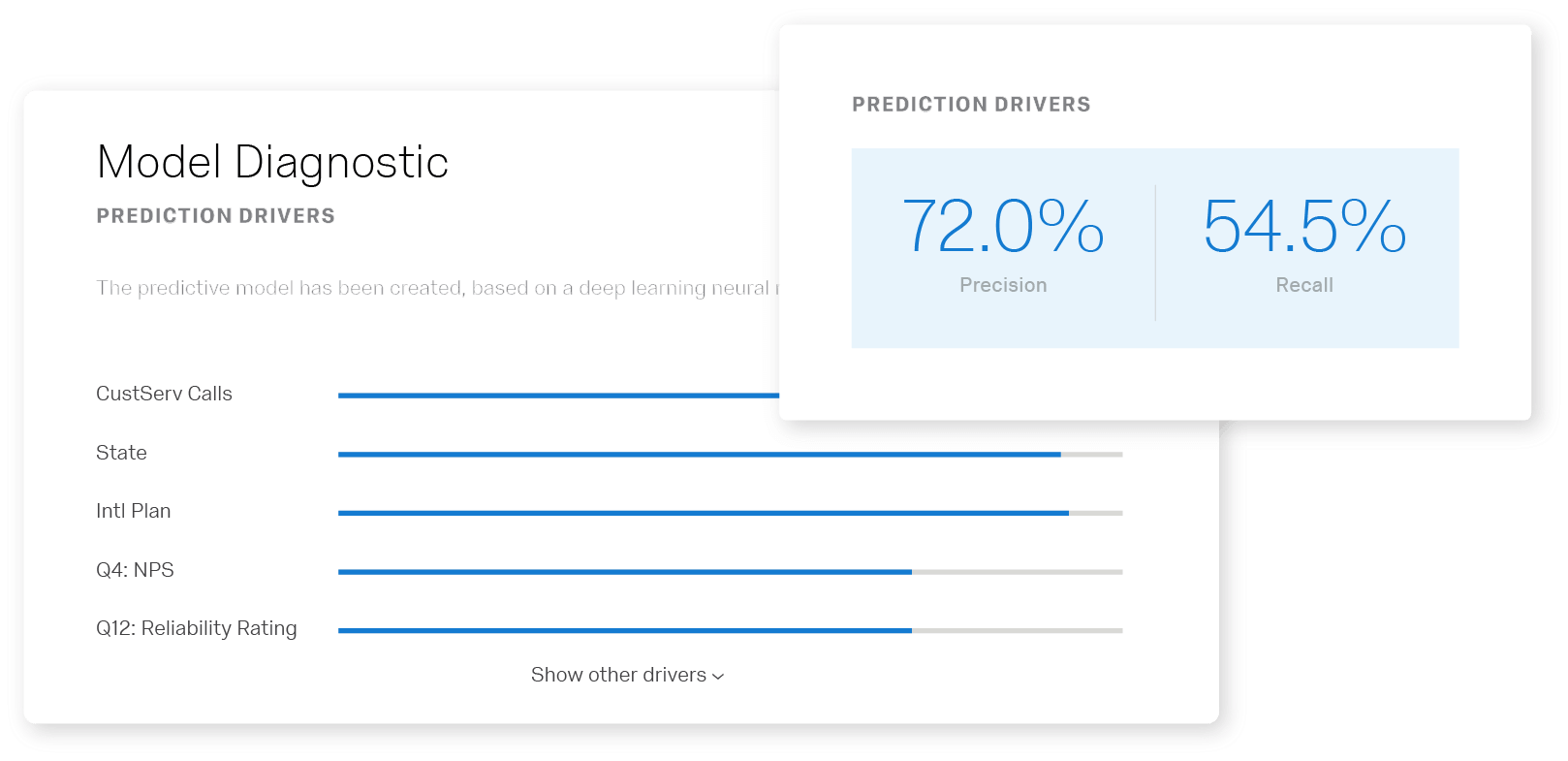 Define customer risk thresholds
Automatically identify at-risk customers
Understand the drivers of customer churn
Easily create tickets and take immediate action
Simplify the entire analytics process
---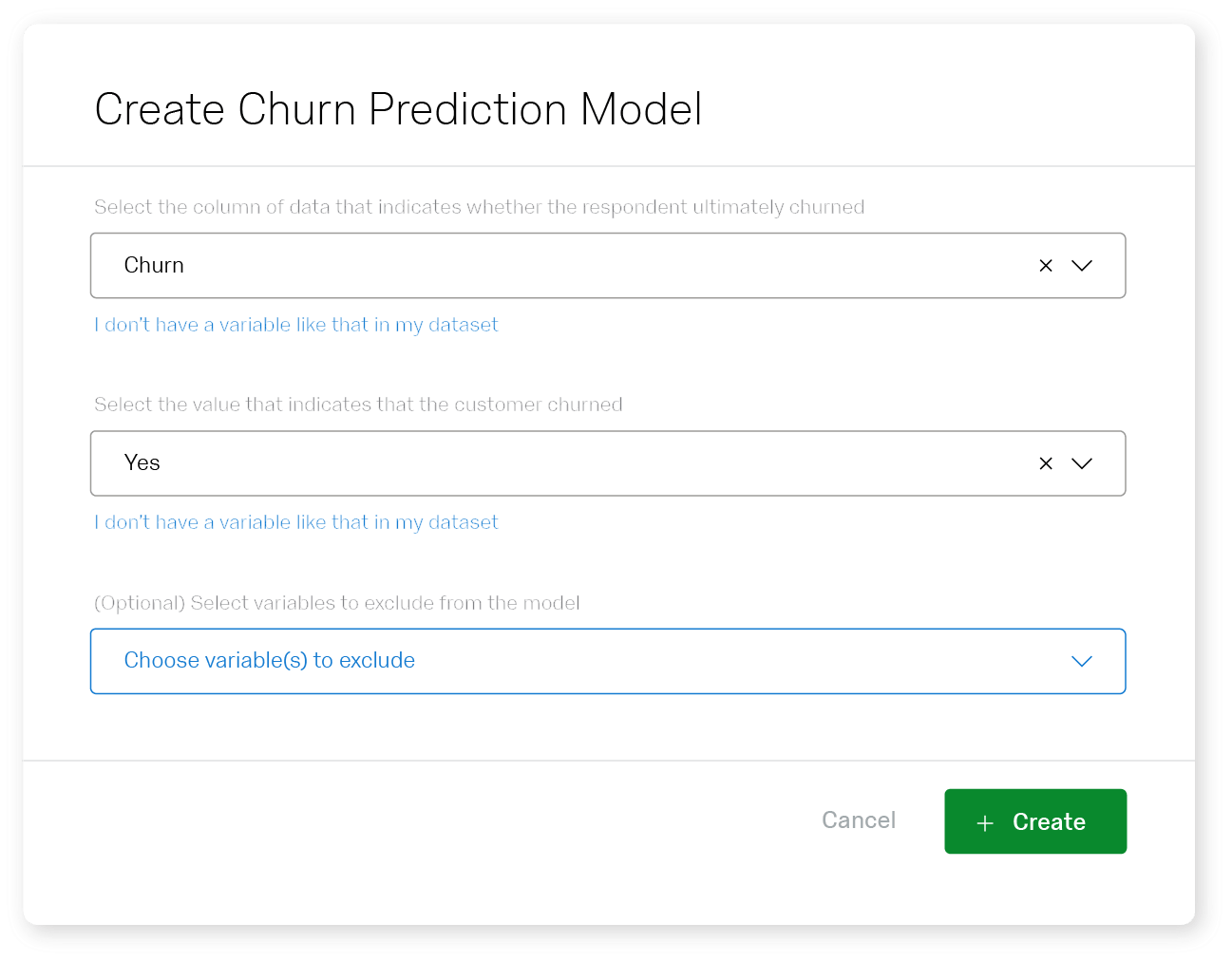 Skip days or weeks of producing models and building software. Predict iQ works with your existing experience data and does the crunching for you, so you get results faster.
Utilise the full power of Qualtrics iQ
---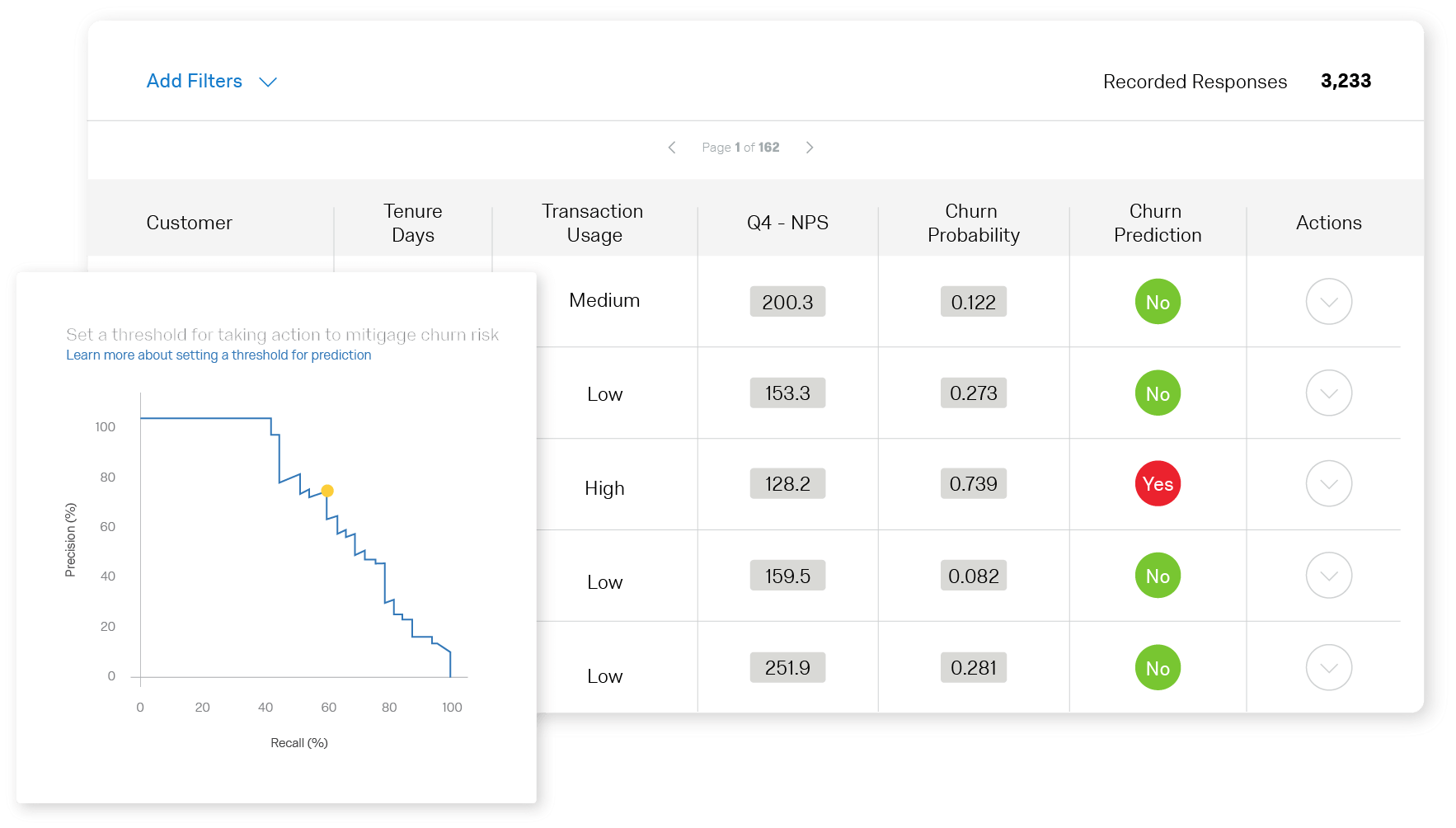 Integrate customer sentiment and topic variables from Text iQ
Model future behavior based on relationships and segmentation uncovered in Stats iQ
Easily clean and create new data variables in Qualtrics
Watch Predict iQ Demo Video
---