XM Directory
Your command center
for truly personalised experiences

Build rich, personal profiles of every stakeholder with XM Directory. It stores every piece of feedback, from every customer, prospect, and employee in a single place, so you can design and deliver personalised experiences to everyone.

Remember every detail
Every time someone gives you feedback, XM Directory remembers it — what they did, what they said, and how you made them feel. It combines it with data from across the organisation, including third-party systems like CRM, marketing automation tools, ticketing software, and more. The result? A detailed picture of every customer, so you can see exactly what they need — both now and in the future.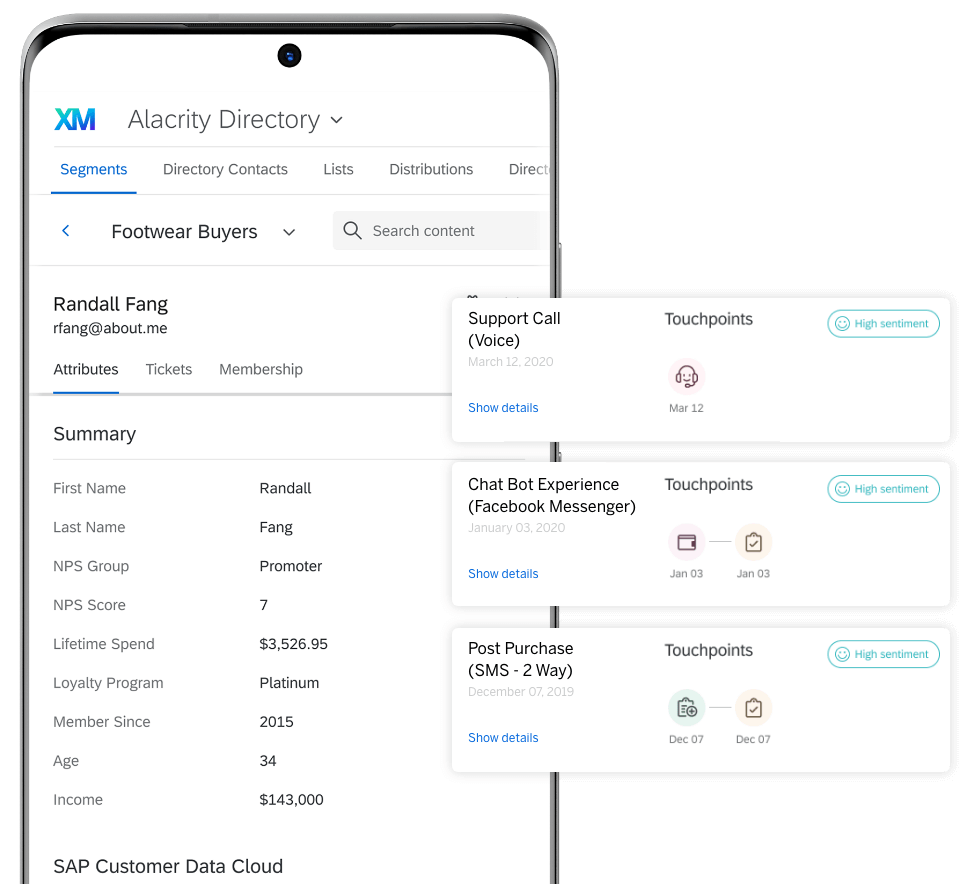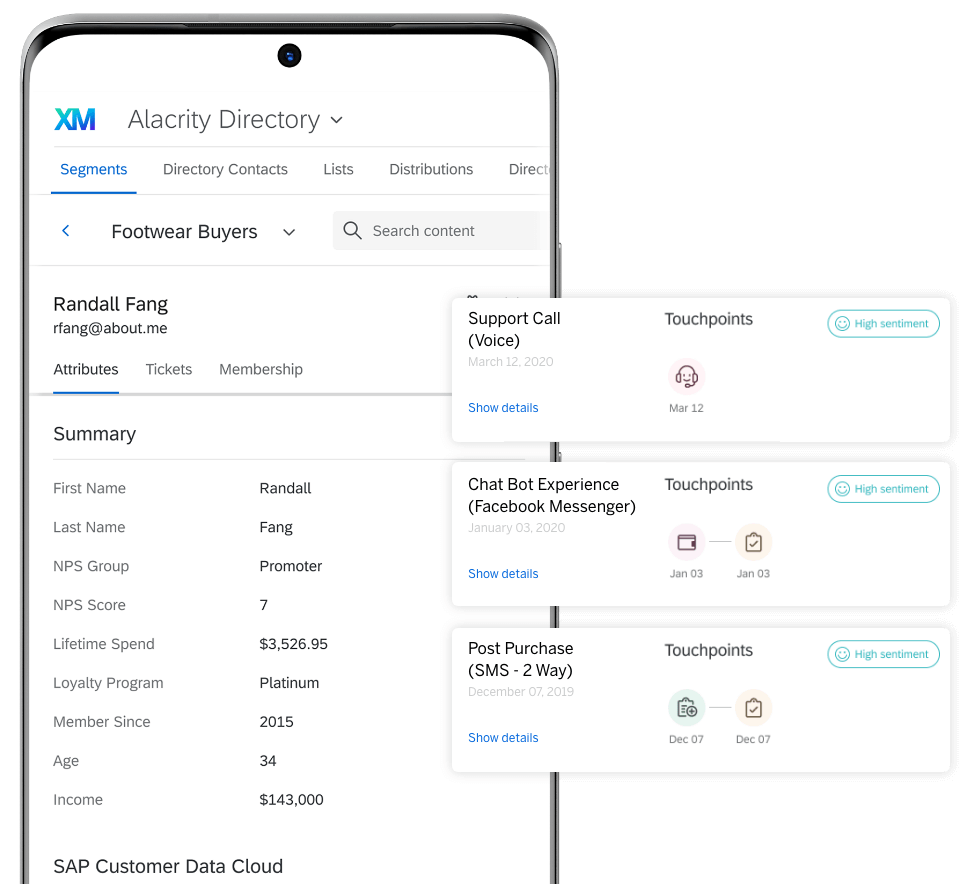 Build dynamic
segments based on real-life experiences
Go from relying on broad demographics and assumptions to building segments based on how groups of customers actually react to all the experiences you provide — from customer service to advertising.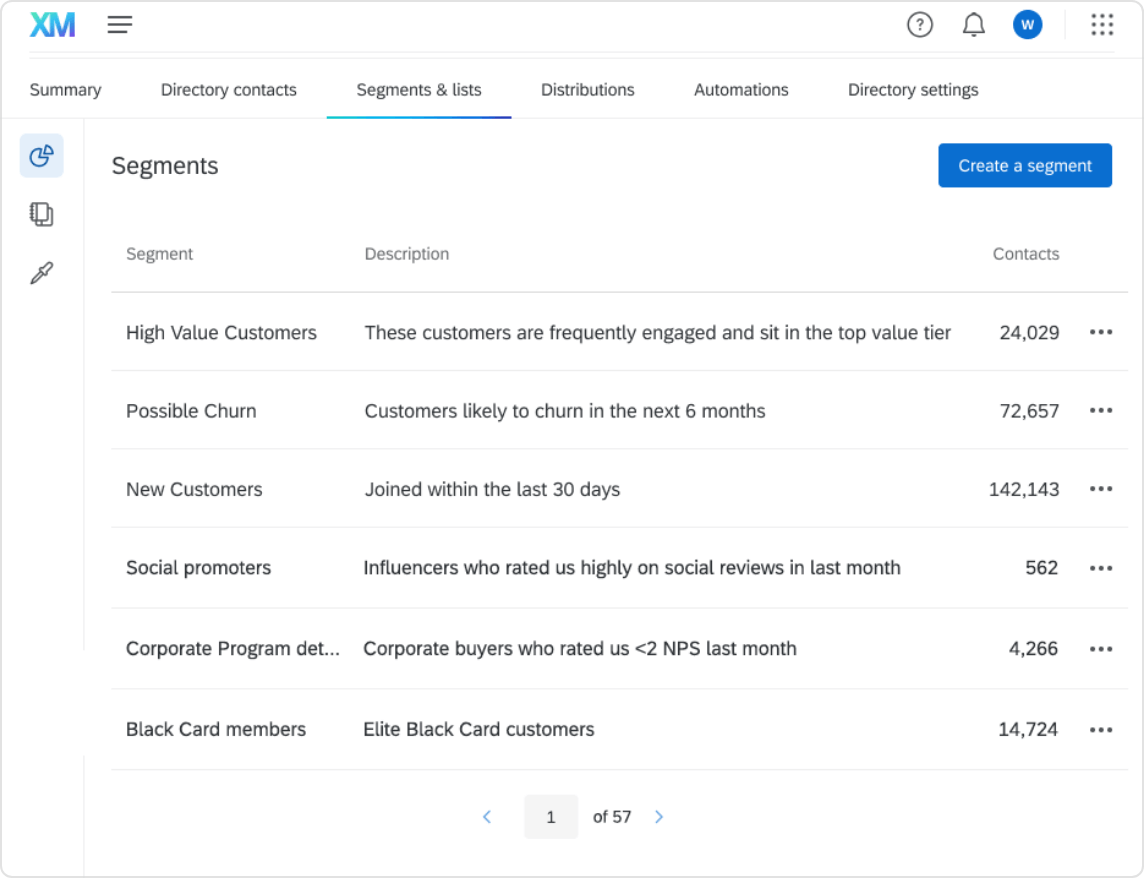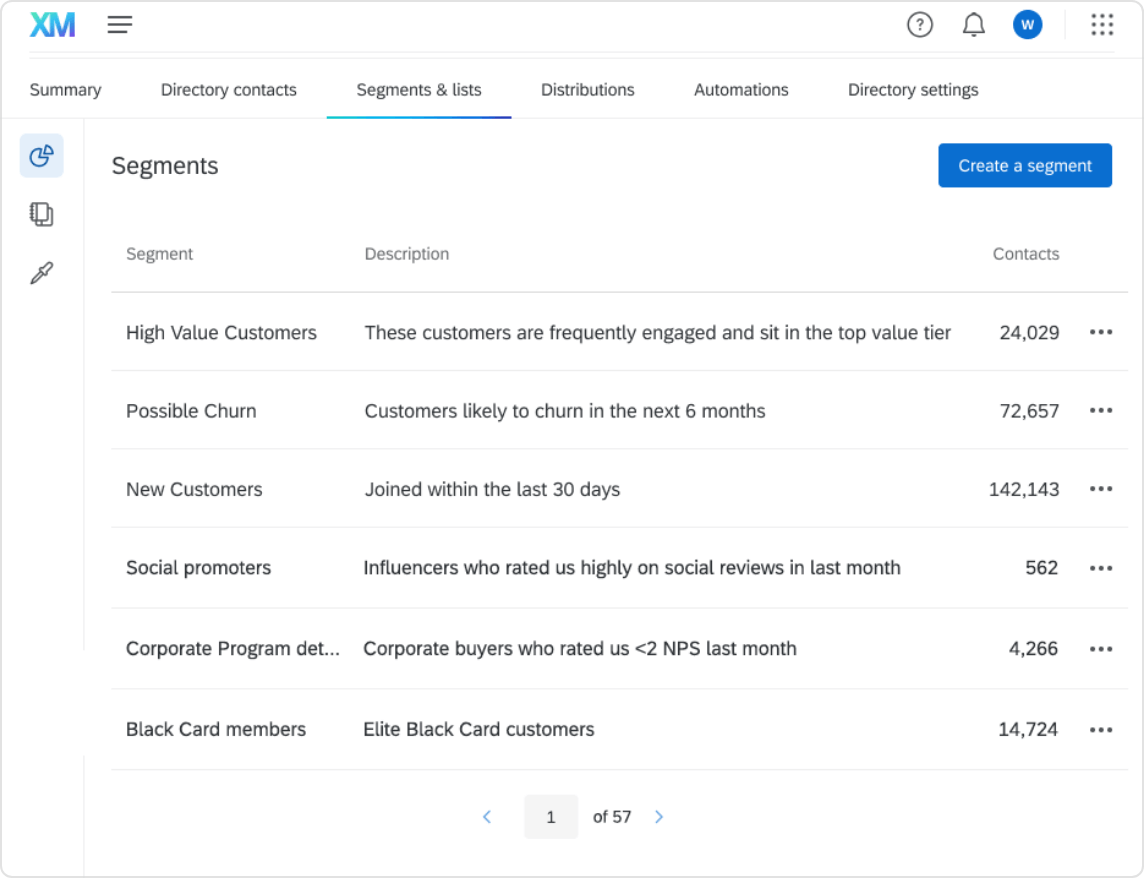 Personalise the experience—automatically
---
Contact stakeholders on the channels they prefer, deliver the rewards you know they want, and upsell the products and services you know they need. Because XM Directory plugs directly into xFlow — our workflow automation engine — you'll be able to do it all effortlessly.
See how xFlow works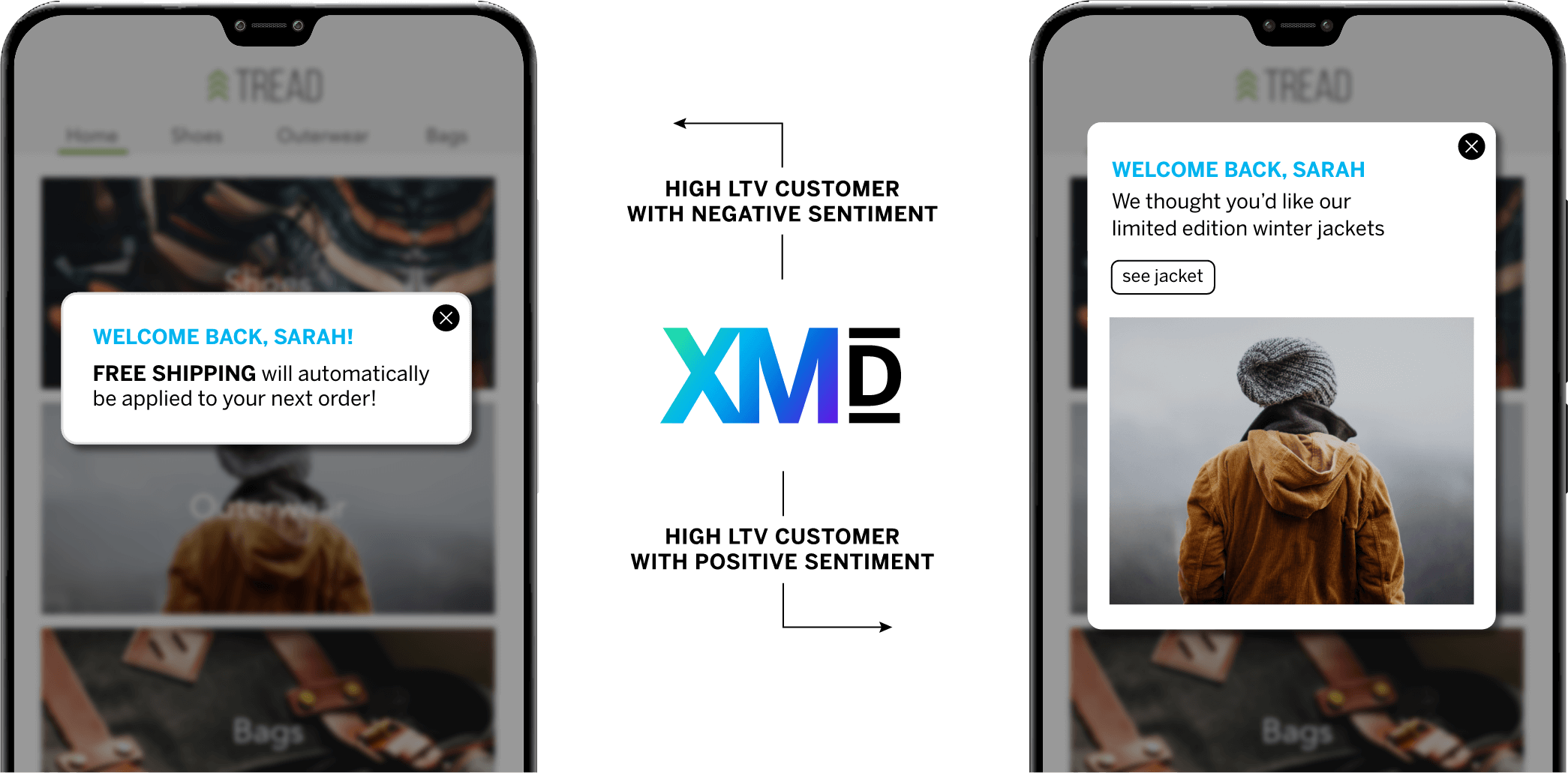 Take control of your data
All your data from around the organisation comes together in a single place, for one view of everything that's happening across the business. And with robust data governance, admin controls, and role-based access, you're in charge of who has access, and how they can use the data so you can control contact frequency, manage PII, and stay on the right side of any data privacy regulations.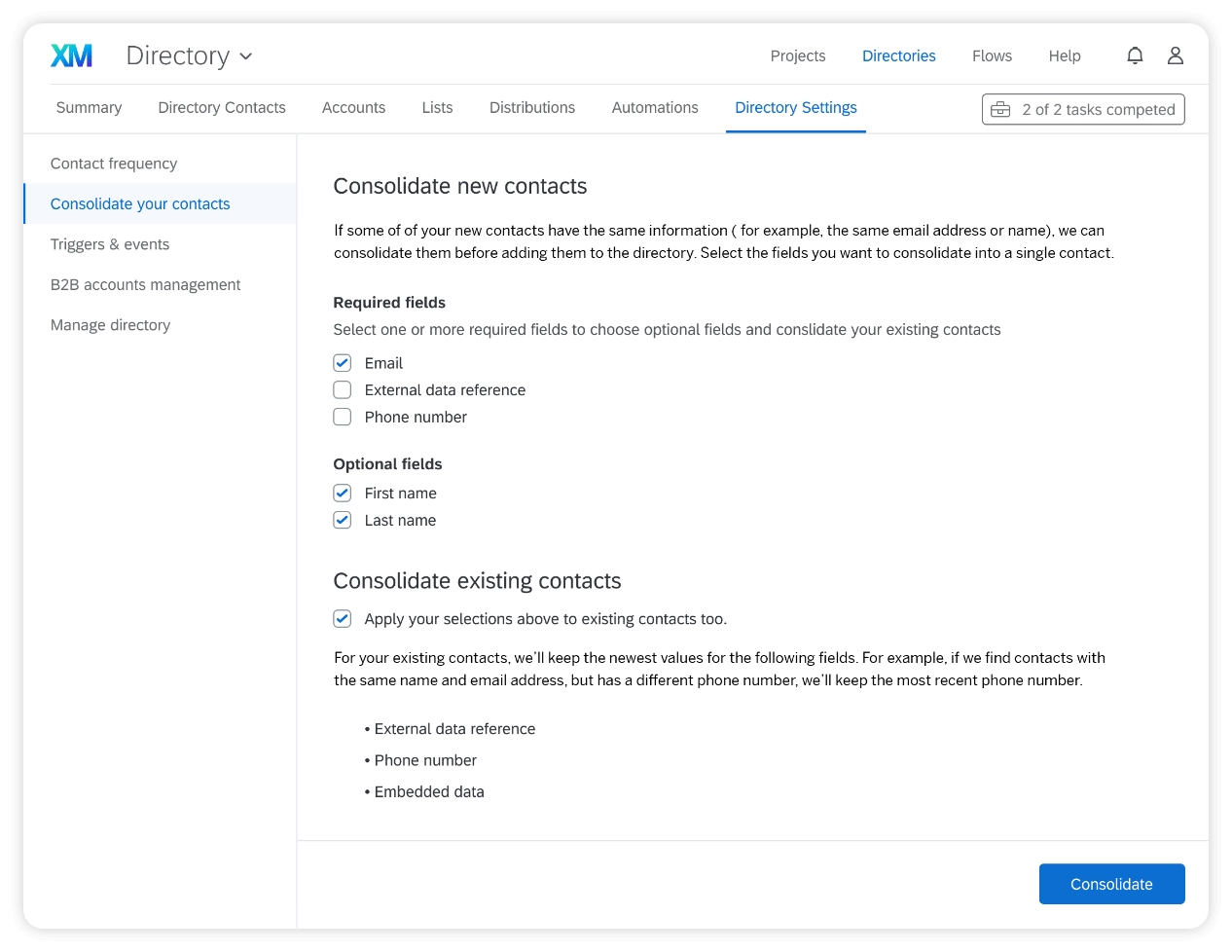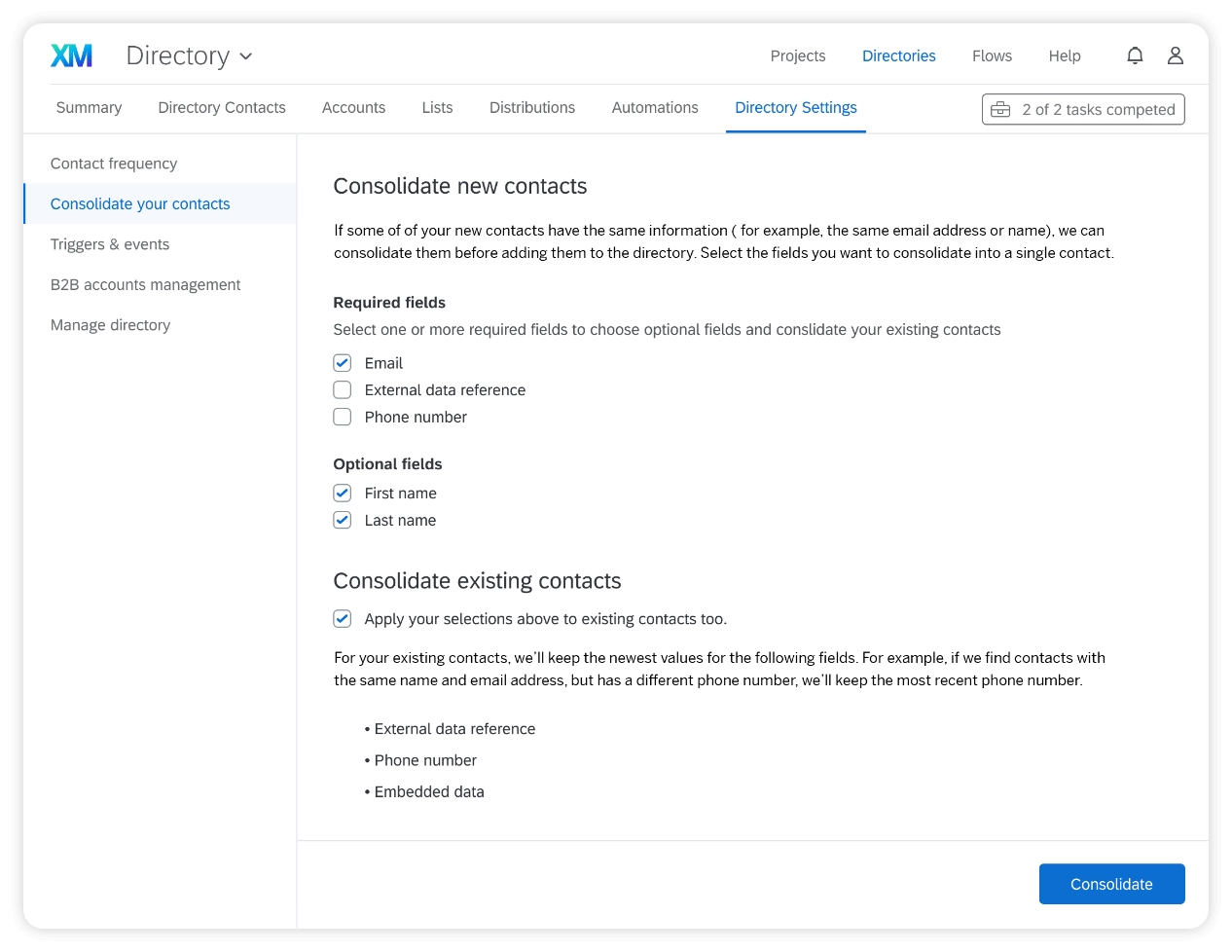 Enterprise grade
Industry-leading security & governance
Keep your information safe and secure with enterprise-grade security, privacy, and monitoring. Manage your program at scale with data access controls, and custom policies around user access, sensitive data handling, and cost allocation.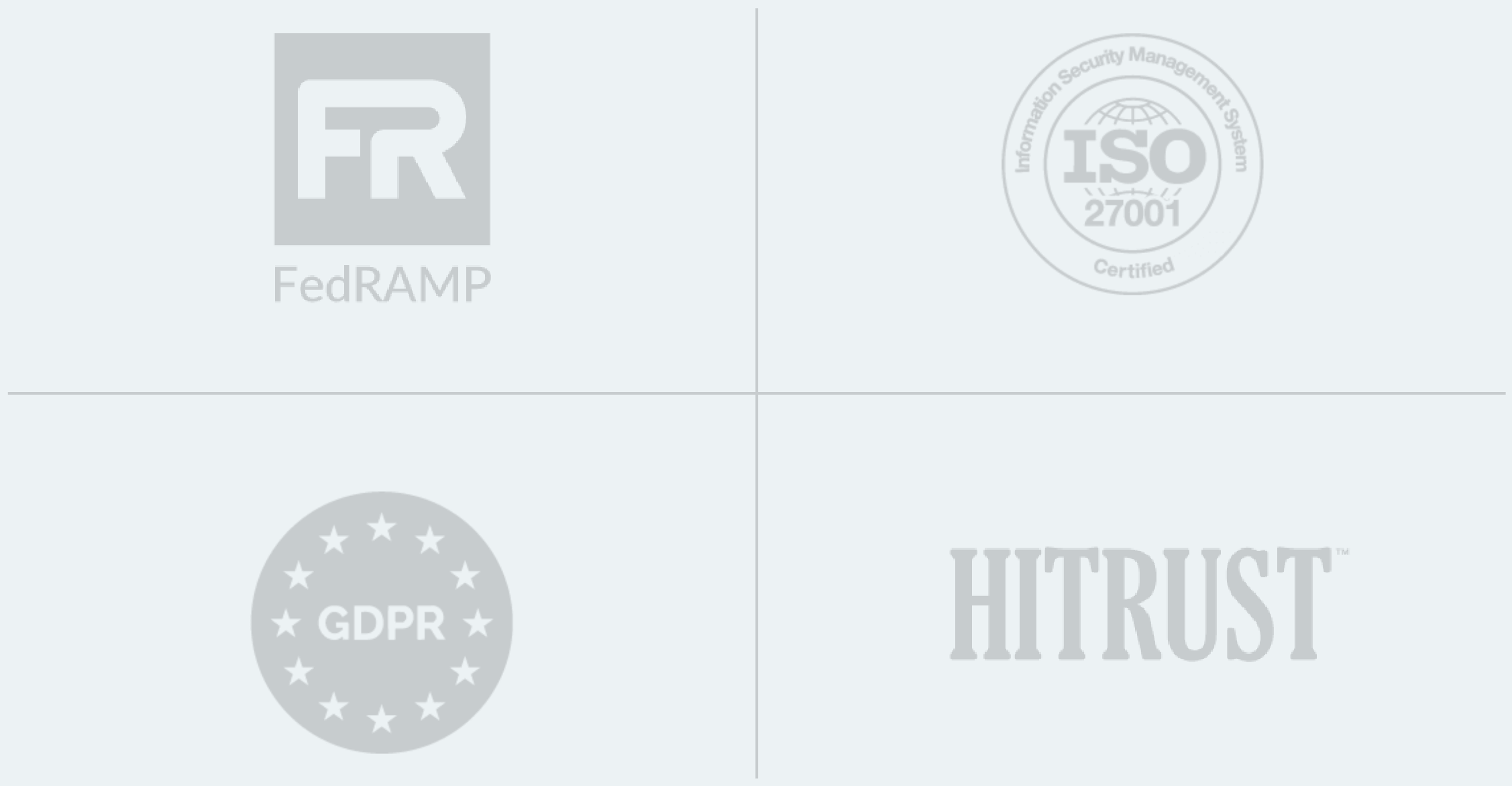 XM Directory is trusted by the
world's experience leaders
---
We have 160 survey creators who send out 75,000 invites each quarter. With Qualtrics we can effectively engage all our customers without bombarding them, allowing us to maintain a 25% to 30% response rate. - Autodesk