Cross XM
Unlock the power of
unified experiences
Uncover new insights that show you exactly where to focus to have the biggest impact on the bottom line.
CrossXM brings together data from every experience, from employees, to customers, to brand, to find connections between your programs, and show you which levers to pull that will keep both your customers happy, and your people engaged.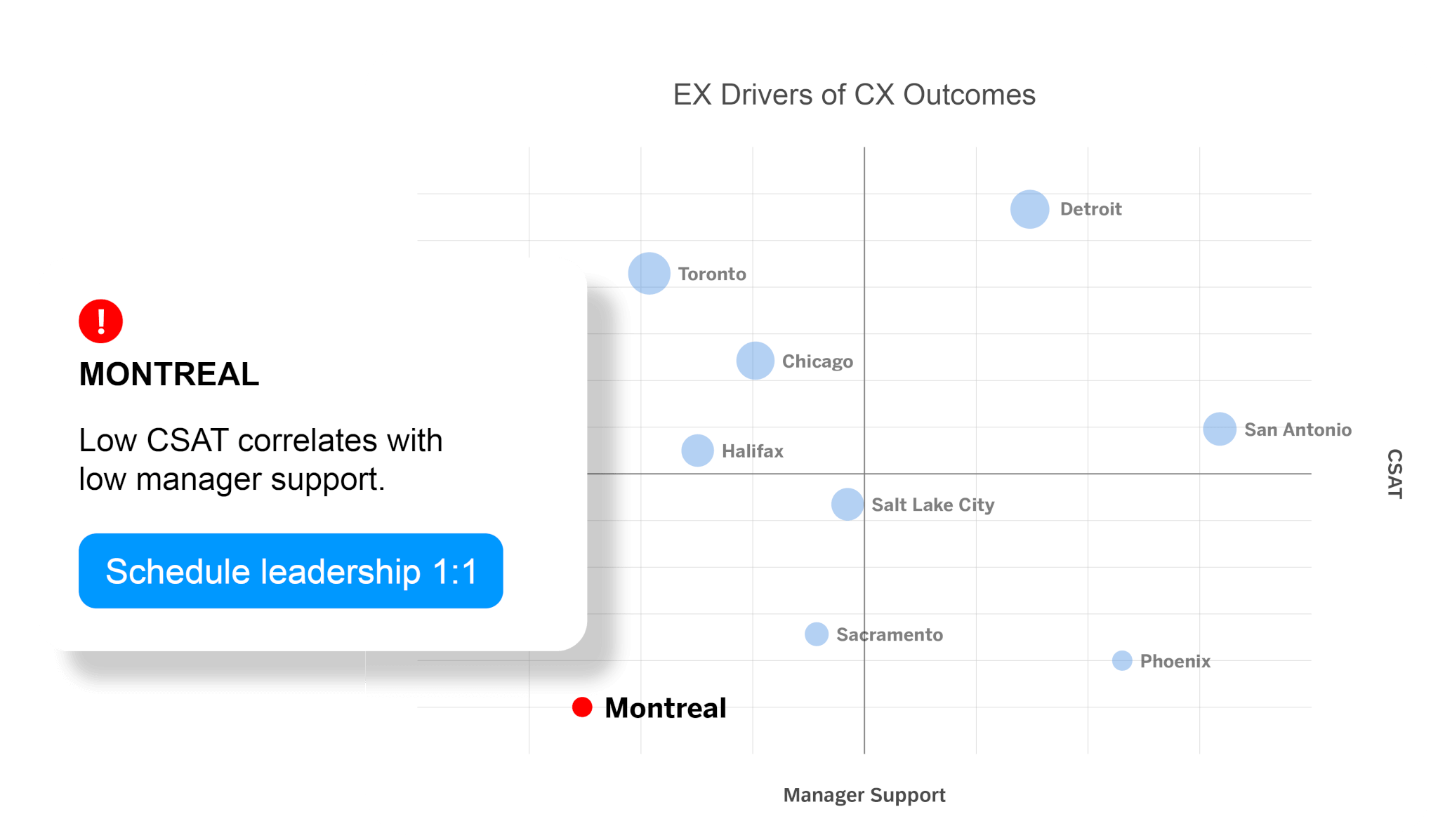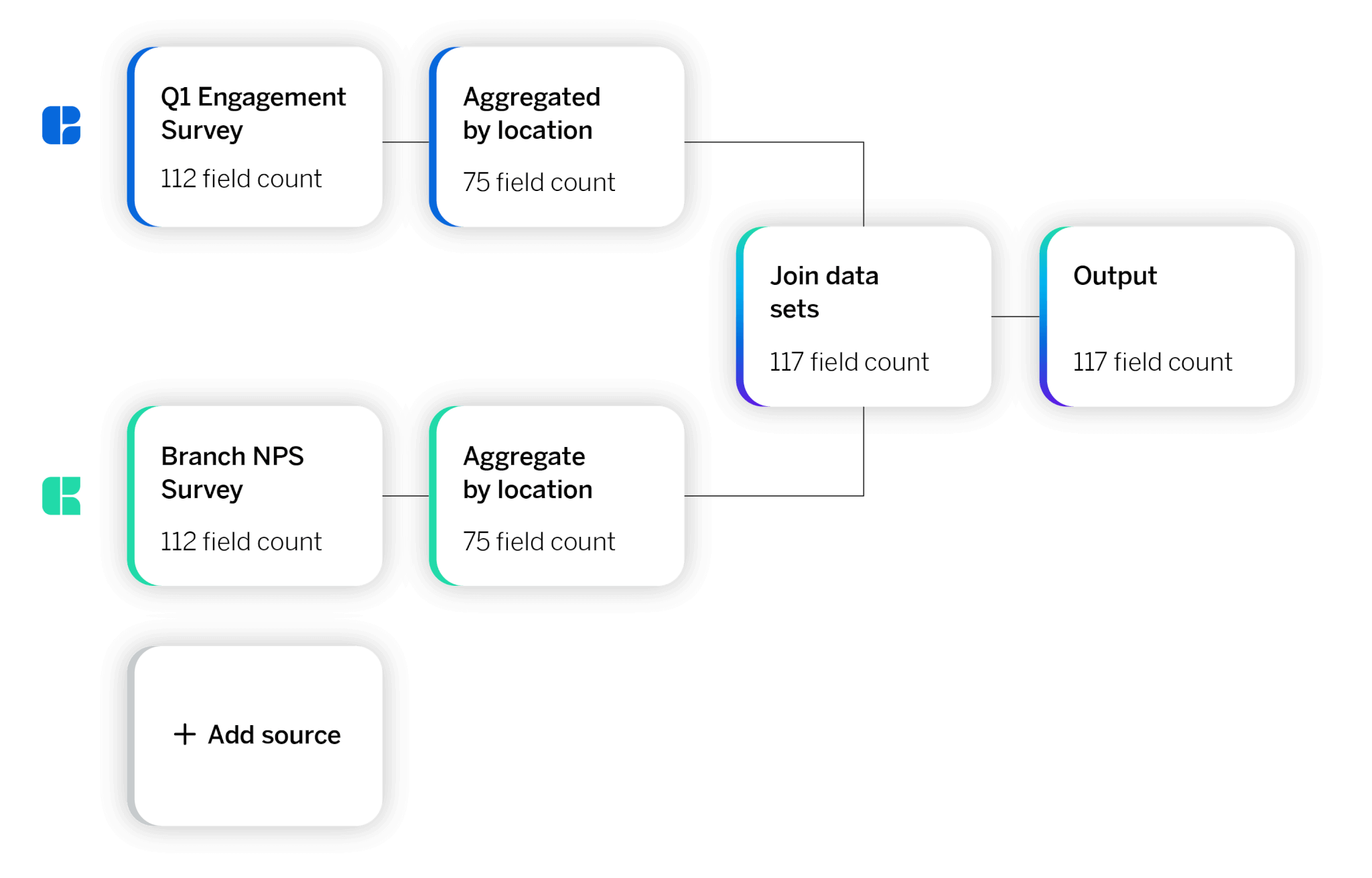 Connect all your
experience data
CrossXM brings together all your data, from your employee engagement results, brand tracker, CSAT, and everything in between, and applies powerful analytics to uncover the most important drivers.
There's no time-consuming manual data merging, or endless hours picking through stats — it's all done automatically, and feeds directly into action planning tools so you can take
action immediately.
Learn More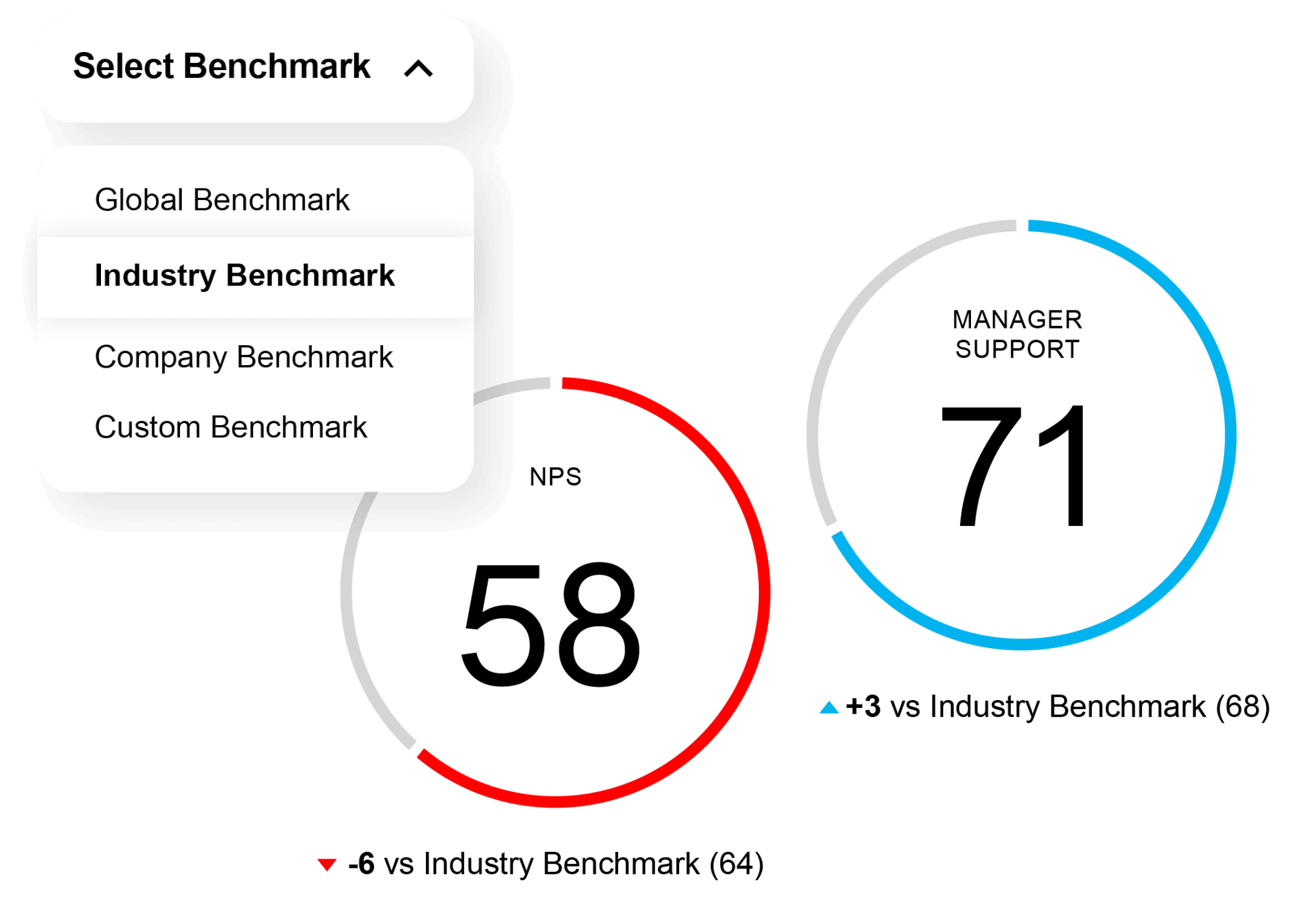 See how you stack up
Keep track of your progress with access to the world's largest database of XM Benchmarks.
You'll see how all your XM programs stack up against the industry, your competition, or even past company performance. And with easy to create custom benchmarks, you can set company or team-specific goals and make sure everyone stays on track.
Learn More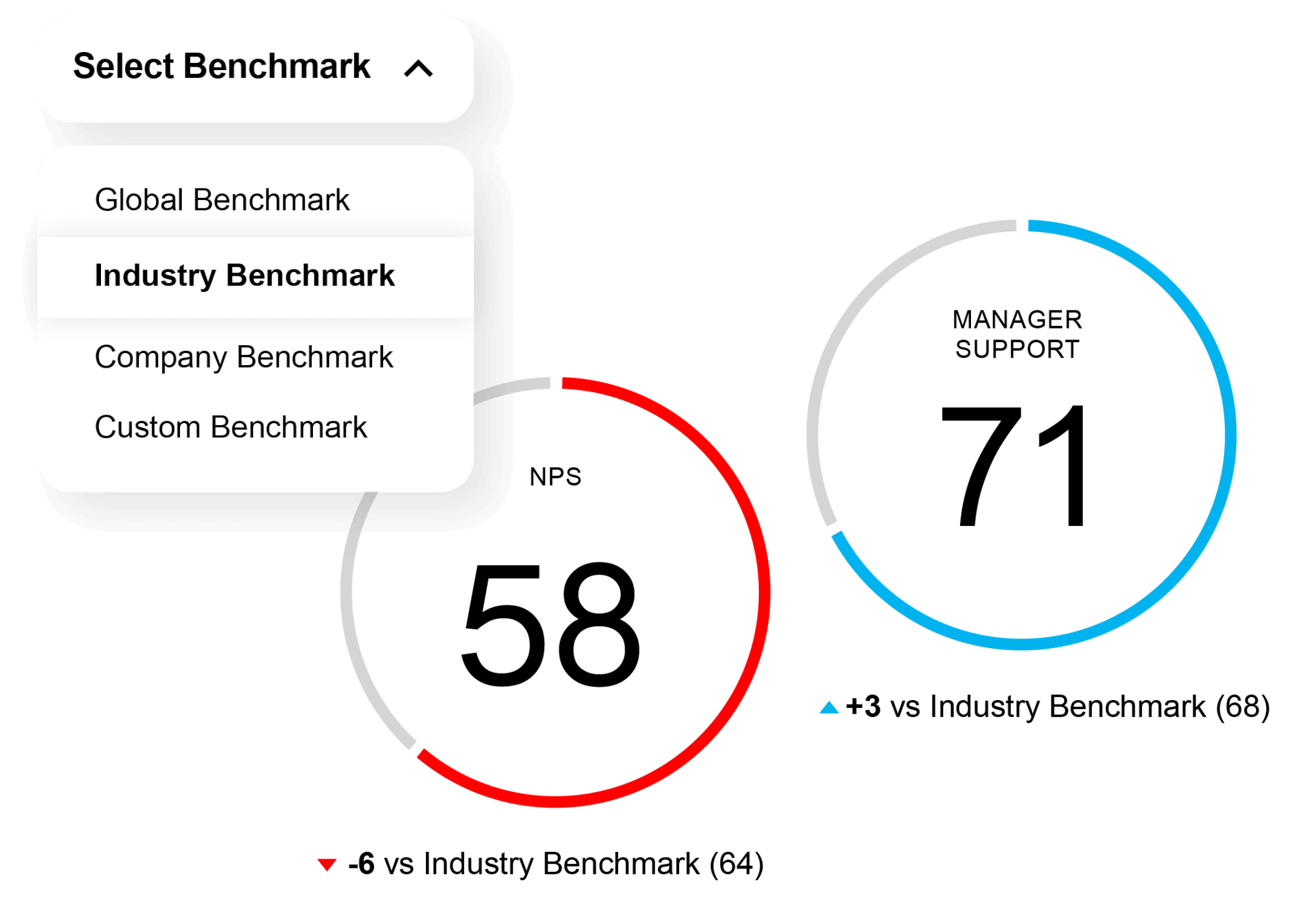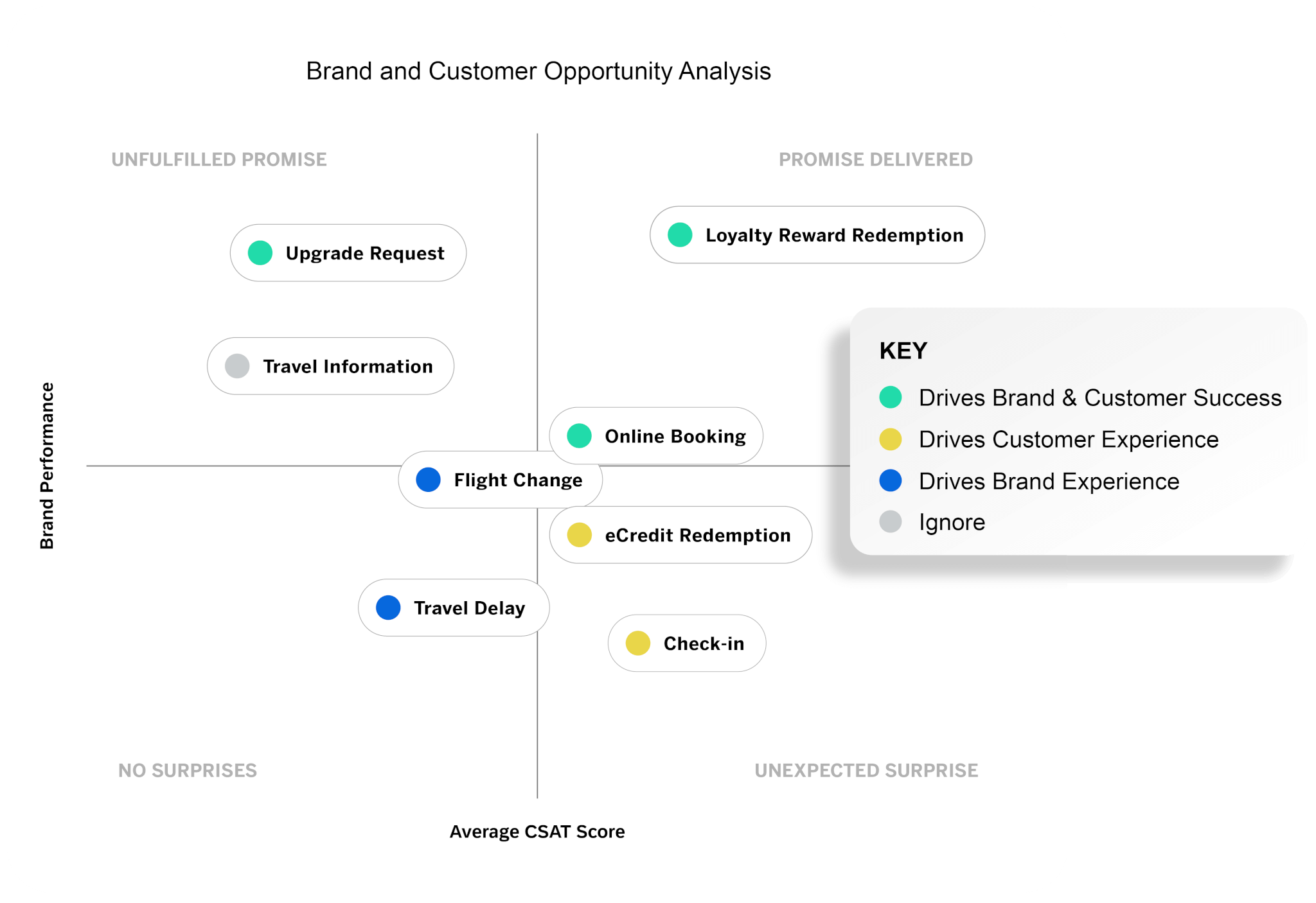 Make brand promises a customer reality
Know which customer experiences to emphasise in your brand and marketing messages. When you connect brand and customer experience data in CrossXM, you'll know which customer experiences generate a lifetime of brand loyalty
and advocacy.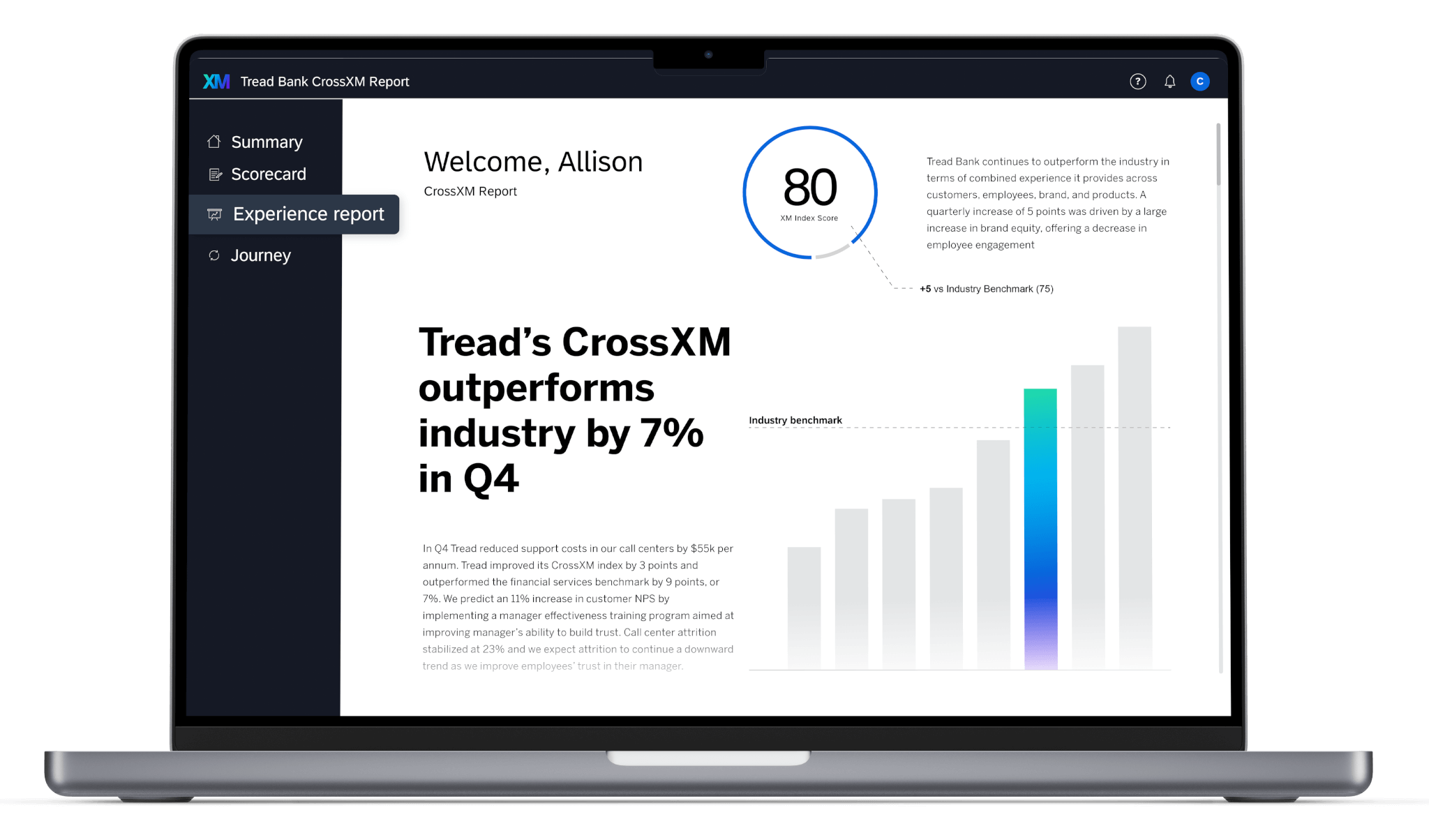 Make the right decision
the easy one
Engage all your stakeholders—from senior leadership to individual managers—with compelling data storytelling.
Easily create and share highly visual reports that make it easy for everyone to know where to focus to have the biggest business impact.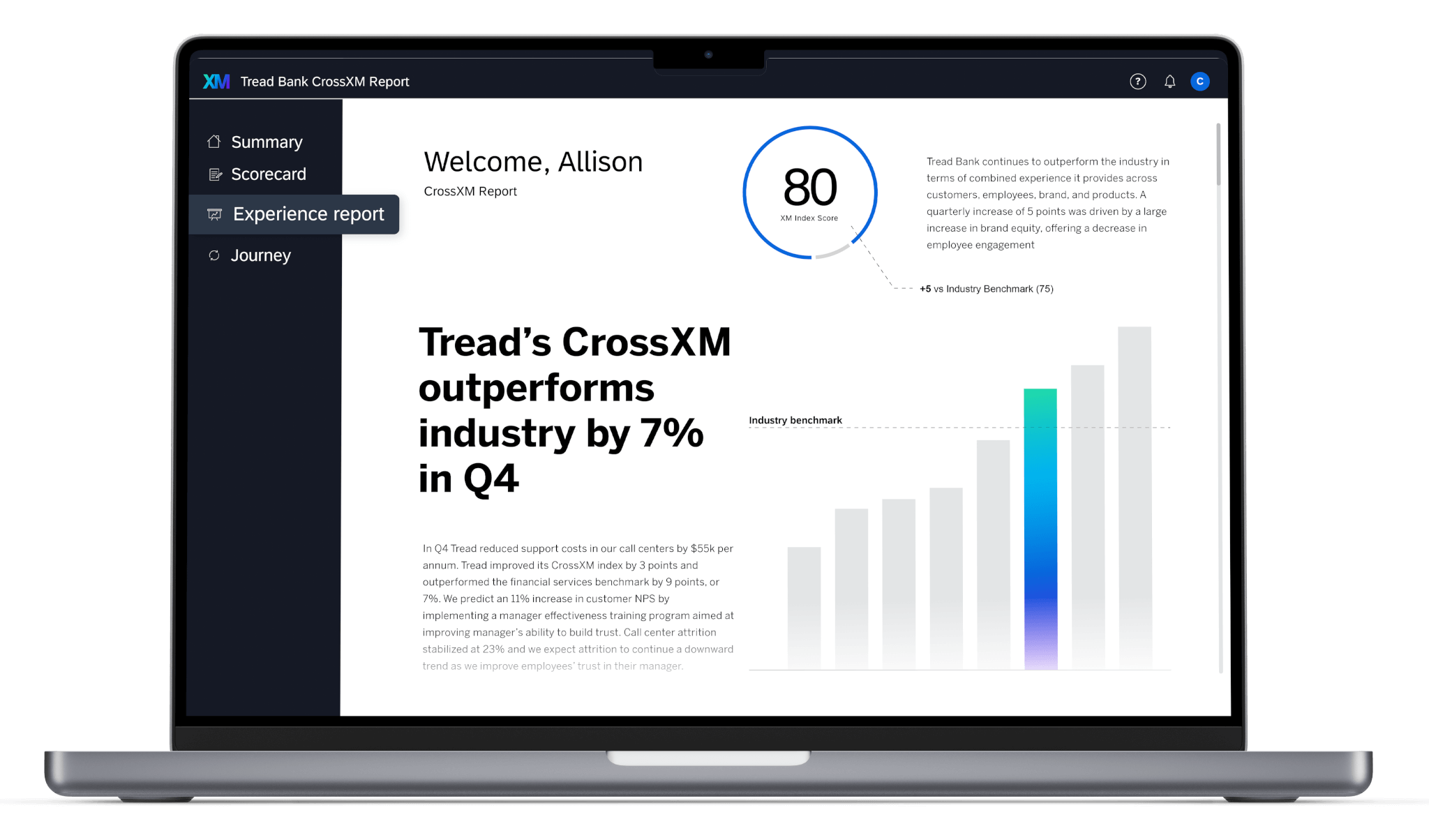 Ready to see Qualtrics CrossXM in action?
The world's best brands turn to Qualtrics to deliver breakthrough customer and employee experiences
---

How to connect EX and CX
Most organisations lack an understanding of how elements of the employee experience directly impact customer outcomes. Cross-XM program collaboration — especially between CX and EX teams — is low, creating siloed business objectives and metrics. As a result, companies struggle to understand where to invest their resources to improve employee experience and customer outcomes and if these levers are identified, how to best activate employees across the organisation. Think about when you check into a hotel — there are dozens of XM touchpoints in this one simple moment. The same applies for when you contact your internet provider and schedule a service technician visit. However, most businesses treat these as only CX interactions, and are not understanding all the XM impacts of these touchpoints. Connected CX + EX programs allow organisations to hyperfocus on the employee experience levers that most impact customer experience, enabling organisations to personalise and specify their EX and CX initiatives to have the biggest impact on their business. Looking at employee satisfaction and how that affects overall customer experience, for example, organisations can start to uncover trends and opportunities to improve employee engagement and customer sentiment. Qualtrics makes CX + EX programs standard and repeatable, enabling businesses to plan, analyse and monitor the impact of their cross-experience initiatives.