COSTAIN ACHIEVED
6
transport organisations
Real-time feedback gathered across organisations
Integration with Costain's existing tech and processes
Overview
---
Investment in UK infrastructure is at an all-time high. Costain is working with some of the UK's biggest transport organisations to maximise efficiency and create improved experiences for end users. Its data dashboards integrate Qualtrics in order to capture real-time feedback on users' experience, helping Costain to continually improve the platform and ensure it meets stakeholder needs. Taking a human-centric approach to the project has boosted adoption and usage of Costain's tools, and means that stakeholders have easily-accessible information at their fingertips.
How Costain is improving user experience
Putting users at the centre of digital transformation
Costain's tools are being used by each of the Transport Infrastructure Efficiency Strategy members to deliver faster, more efficient projects. But critical to the project's success is user feedback. Costain is continuously taking feedback on its tools, whether it's broken widgets or missing information users would love to see. And it's turning that feedback into action.
Creating a channel between user and engineer
IT projects fall down when user feedback is either lost or ignored. But with Qualtrics, user feedback in Costain's tools is fed directly to engineering teams who can take action quickly to close experience gaps and fix broken journeys.
Helping IT leaders connect to their employees
CIOs and IT leaders across the transport organisations need to understand the impact of these new tools on its workforce. With Qualtrics, they're able to see how employees are responding to digital transformation and take action to turn negative sentiment around. In a world of hybrid working, it's also given them a window into new employee expectations of technology.
Why Qualtrics
An online solution
Using Qualtrics' online dashboards has enabled Costain to "digitise digital transformation", moving away from traditional ways of gathering feedback.
Ease of use
Across all of the TIES organisations, it's easy for people on the ground to share real-time feedback on how they find using Costain's tools and what they'd like to see.
Integrations
From SAP to Slack, Qualtrics' vast partner ecosystem enables Costain to connect user feedback to its existing tech stack and processes.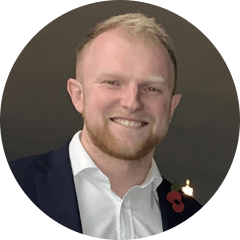 Charlie Davies
Strategic Growth Manager
Many IT projects like this fail because they don't think about the user experience. We're using Qualtrics to gather feedback from stakeholders and take action to close experience gaps.
About Costain
Costain helps to improve lives with smart infrastructure solutions across the UK's energy, water, transportation and defence sectors.
COSTAIN.COM
Industry
Construction / Engineering
Region
Europe
Company Size
Large