HUGO BOSS achieved
Omnichannel experience
understanding both in-store and digital experiences
1,500%
more customer responses than expected in pilot phase
#1
priority is now CX for managers across the world
Overview
---
In 2017, HUGO BOSS set itself the goal of becoming the most desirable premium fashion & lifestyle brand. "We were aware that we could only sustainably increase our brand awareness if we knew our customers' needs," explains Timo Ebert. Since early 2019, it's used the Qualtrics XM Platform in order to find out how customers perceive important phases in the customer journey - online as well as in the stores. Within a very short time, HUGO BOSS was able to identify pain points and immediately improve them - driving up customer loyalty and brand affinity as a result.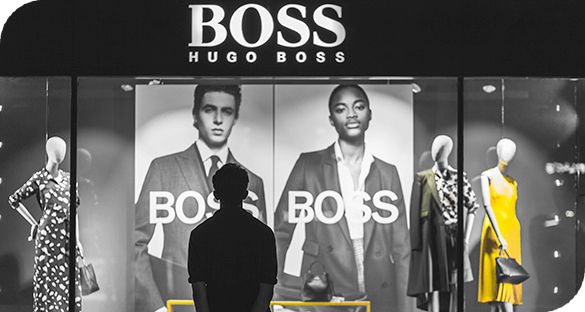 How
HUGO BOSS

closed the experience gap
Eliminating pain points in omnichannel journeys
With the XM Platform, HUGO BOSS is able to identify broken aspects of any customer journey and fix them as quickly as possible. "Now, our store managers can engage in a real dialogue with our customers, directly optimising operational processes on the basis of feedback and strengthening customers' enthusiasm for our brand," explains Timo Ebert.
Combining X- and O-Data
HUGO BOSS collects experience data (X-Data) through Qualtrics, giving them an idea of their customers' feelings and sentiments. It combines this data with operational data (O-Data) – like its financials and sales numbers – in order to see what's happening alongside why it's happening.
Sharing insights across the organisation
From store managers to CX leads, role-based dashboards give employees around the organisation a way to see what customers want. They see the most important KPIs and developments at a glance, and drill-down functions in the dashboard give them details on specific topics or the ability to identify drivers of dissatisfaction and enthusiasm.
Creating a system of action
Across touchpoints and channels, HUGO BOSS has turned insight into action using the Qualtrics XM Platform. In stores, it's been able to correct the biggest point of criticism around lack of sales personnel and unavailable sizes. On its online store, the company was able to find some weak points, such as unsaved shopping carts or a faulty interaction between the HUGO BOSS and PayPal apps.
Easy, self-service platform
"The fact that we as a company have the flexibility to adapt programs to our needs and make changes at any time with just a few clicks enables us to act even more purposefully and to focus perfectly on customer journeys," says Timo.
International capabilities
HUGO BOSS operates over 400 stores worldwide. So it needs a global player at its side to support it across borders with a system of action that meets the company's requirements in the long-term, given its size and dynamism.
Advanced AI-powered text analysis
"Using Qualtrics Text iQ, we can efficiently and specifically evaluate the open, often extensive feedback we receive and thus analyse relationships between topics and developments in the sentiment of comments," says Timo Ebert.
Insights on the go
Qualtrics is available anywhere via Qualtrics' website or the XM app – making it simple to share feedback globally and make data accessible for all store managers and retail management worldwide.
With Qualtrics, we always had the feeling we weren't being talked into a standard solution, but rather that the offer was tailored exactly to our needs…The intuitive handling is particularly pleasant when working with Qualtrics. It doesn't take long to understand and operate new features.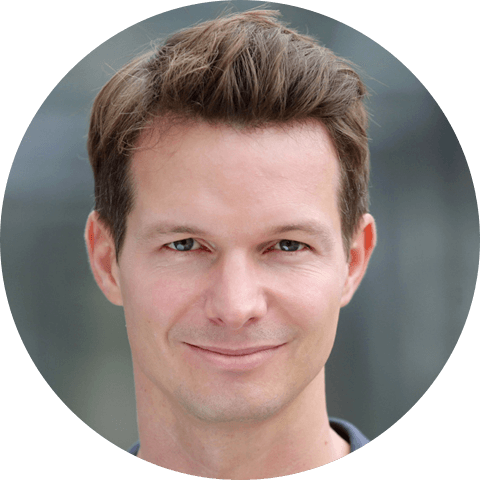 Timo Ebert
Head of Brand Strategy & Customer Experience at HUGO BOSS
As a premium brand, customers expect us to deliver an exceptional experience every time they interact with our brand. By partnering with Qualtrics and using the XM Platform, we've been able to deliver breakthrough experiences across our in-store and online channels.
HUGO BOSS is one of the leading companies in the premium segment of the global apparel market with around 14,700 employees worldwide. In the 2018 fiscal year it generated sales of 2.7 billion euros.
www.hugoboss.com
Region
Europe
Company Size
Large