PVH ACHIEVED
Easy for sales & design to give and receive feedback
Consistent report format saving time for design teams
Live dashboards means reports never go out of date
Overview
---
In the world of fashion, ensuring that design teams get actionable feedback from local sales teams is a challenge. PVH's top brands - including TOMMY HILFIGER and Calvin Klein - use Qualtrics to make the entire relationship simpler, faster and more efficient. Every season, sales teams from around the world can deliver valuable feedback on what's come before. And design teams spend more time creating next season's winning looks, not poring over comments sent over in a multitude of formats.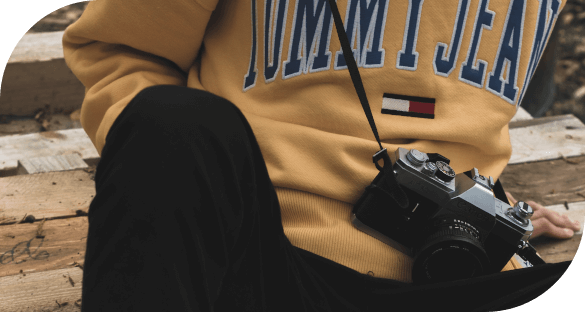 How PVH puts feedback at the centre of its design process
Connecting sales to design
PVH sales teams know their markets better than anyone. With Qualtrics, they have an easy way to give feedback on last season's collection and propose ideas for new looks. And with a standard way of collecting feedback, every market – big or small – has an equal opportunity to share its opinions and see them implemented by design teams.
Turning text feedback into action
Before Qualtrics, merchandising teams were faced with qualitative feedback delivered in a variety of ways – from emails to phone calls. Now, it's able to gather opinions from sales teams around the world and – in simple visualisations – see the major trends buried in the feedback, identify the biggest opportunities for next season's collection, and create seasonal briefings for the design teams.
Why Qualtrics?
Ease of use
Whether it's local sales teams inputting feedback, or design teams reviewing it, anyone in the PVH organisation can use the platform to create a stronger season of looks.
Automated visualisations
Fast, easy data visualisation allows design teams to uncover trends in vast amounts of open text feedback gathered from around the world.
Mirjam Ulle
Director Process & Milestones
Qualtrics helps us to incorporate feedback into the design process and take action on what local teams are seeing in their markets.
About PVH
PVH is one of the world's largest and most admired fashion companies, connecting with consumers in over 40 countries. Its global iconic brands include Calvin Klein and TOMMY HILFIGER.
PVH.COM
Industry
Fashion
Region
Europe
Company Size
Large
See how you can turn feedback into action