SAP ACHIEVED
Increased engagement vs pre-pandemic levels
High participate rate for major survey programs
Low administration effort although more check-ins with employees
Overview
---
Maintaining engagement and delivering a high-quality employee experience is a complex task at the best of times. With the shift to remote and hybrid working, go-to employee benefits like team events and free lunch no longer have the impact they made in the days of full-time co-location. With Experience Management solutions from SAP and Qualtrics, SAP is seeking new ways to apply its foundational principles - 'Listen, Understand and Act' - to maintain and enhance employee engagement in a new era of work.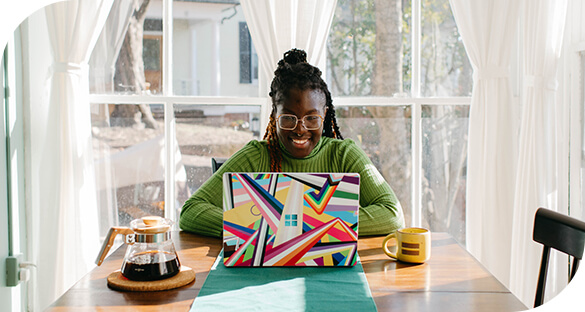 IMPROVING AND DESIGNING THE EMPLOYEE EXPERIENCE
LISTEN MORE OFTEN
SAP knew that to understand employee experience in times of rapid change, it was essential to ask the right questions at the right time. To ensure continuous listening to the feedback of the employees SAP switched from an annual employee survey strategy to a high-frequency listening strategy, enriched by event-triggered surveys in the moment when feedback is most relevant and topic specific surveys focusing on what is top of mind for employees and the business.
BUILDING THE FUTURE OF WORK TOGETHER
For example, SAP's Future of Work program helped the company and its employees create the 'new normal' together. This listening program gathers feedback on where and when people want to work and what they need from their workplace environments in order to be safe, healthy and productive. Using analysis and reporting capabilities in Experience Management solutions from SAP and Qualtrics, the focus shifts from solely listening into understanding and acting upon the feedback. Listen—Understand—Act became the immutable triad of survey practices at SAP.
MORE INSIGHTS, LESS ADMIN
Running more and more surveys to ensure SAP asks the right questions in the right time could have led to additional effort and higher risk of survey fatigue. But thanks to the live connection to SAP SuccessFactors solutions for data management and administration functionalities in the SAP Qualtrics Employee Lifecycle solution, the pressure of laborious administrative tasks was taken off its HR team's shoulders, allowing them to focus on strategy and action instead.
WHY QUALTRICS
A SYSTEM FOR ACTION
Reporting tools mean that information can be routed directly to the person who can take action on it, so that feedback data creates results, fast.
CENTRALISED DATA
Experience Management solutions from SAP and Qualtrics offer a single source of truth so that organisational data is always consistent, up-to-date and available, no matter how varied or high-volume it is. No duplication, no problem.
BUILT-IN LISTENING
With the SAP Qualtrics Employee Lifecycle and SAP Qualtrics Candidate Experience solutions, SAP was able to set up event-triggered listening at key moments in the employee journey, such as job applications. Contextual feedback and in-app surveys helped them gather in-the-moment UX data on internal software applications.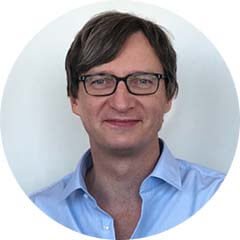 DR. CHRISTIAN LIEBIG
Head of Future of Work Insights
What still holds true is that listening to employees helps businesses to understand their needs and act on them. That's how we drive employee engagement in the 'normal' and - more importantly - in the 'new normal'. In the new normal where hybrid work models are the norm, getting context specific feedback on a regular basis is more important than ever. This way, we are equipped to support our colleagues so they can thrive in the future of work.
As a market leader in enterprise software, SAP turns businesses into intelligent, sustainable enterprises. Our applications and services enable business and public customers across 25 industries globally to operate profitably and adapt continuously. With a global network of customers, partners, and employees, SAP helps the world run better and improve people's lives.
SAP.COM
Industry
Technology
Region
Global
Company Size
Enterprise