SPORTING ACHIEVED
100,000+ members giving feedback regularly
Highest-selling merchandise based on customer feedback
Automated triggers to gather feedback
Overview
---
Sporting is one of Portugal's most successful football teams, including winning the national championship in 2021. It's always put fans at the centre of its decision-making. But the events of 2020 forced it to accelerate its fan experience program. Using feedback gathered and analysed on Qualtrics, it stayed connected to supporters at home by designing a completely new digital fan experience. And as fans return to the stands once more, Sporting is reimagining the stadium experience by acting upon real-time feedback gathered at key touchpoints.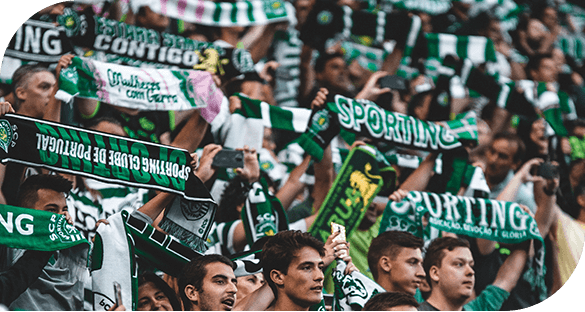 How Sporting is improving the fan experience
Giving fans a voice
Sporting collects post-match feedback, as well as via digital channels and regular emails to its membership. As more of the fan experience goes online – and the stadium experience continues to evolve post-Covid – the feedback is helping Sporting to make continuous improvements.
Making changes that fans love
Sporting is delighting its fans by making changes based on their feedback – from reintroducing a much-loved old logo to its merchandise, to overhauling the stadium entry process to make things faster and more efficient. It's also improved the high-value corporate experience, improving the entire journey from parking to catering.
Improving the player & staff experience
Without happy, motivated players and staff, Sporting's fans will end up disappointed. That's why the club uses Qualtrics to also gather feedback from the people most critical to delivering a great fan experience. It led to redesigning training facilities and accommodation, as well as improving employee benefits to make Sporting more competitive in the hiring market.
Why Qualtrics
Automatic feedback gathering
Sporting is able to gather feedback from its 100,000+ members quickly and efficiently, with notifications going out automatically after matches and at regular intervals.
Fast analysis
With vast amounts of fan, player and staff feedback, Sporting uses Qualtrics' powerful and simple analytical tools to uncover what its stakeholders want to see next.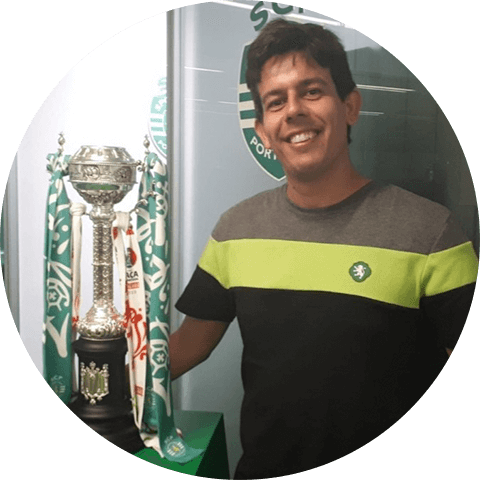 Nuno A. Pombo
DSN | Gestor de Research
The way fans want to watch their team is changing. To keep our members happy and engaged, we're using their feedback to make big and small changes on a constant basis.
About Sporting
Based in Lisbon, Portugal, Sporting CP is one of the three biggest football clubs in the country, collectively known as the "Três Grandes". It's one of the most decorated clubs in the country, with a total of 53 trophies (as of 2021) including the 1963-4 European Cup Winners' Cup. As of 2020, Sporting had over 100,000 active club members.
SPORTING.PT
Industry
Sports
Region
Europe
Company Size
Large