IN-PERSON EVENT
Driving bottom-line value for financial services through customer experience
Thursday 6 October 2022 // 10.00am CET // SAP Office, Lautrupsgade 11, København
---
In the current economic climate, it's critical that financial institutions are able to optimise processes, so they can operate efficiently in a tightly controlled regulatory environment. And yet, according to Qualtrics research, 65% of finance customers have had to switch between two to three different service channels (live chat, phone, in-person) to resolve an issue. Such high levels of friction push unnecessary cost into operations, just when financial institutions are looking for expense reduction and efficiency.
Driving bottom-line value for financial services through customer experience
With customers increasingly expecting greater ease and personalisation in their financial relationships, it has never been more important to understand the drivers of failed customer journeys. So, how are leading experience managers evolving their programs beyond surveys to drive greater customer loyalty? Join us to learn how early adopters in financial services are deploying best practices — including expanded listening posts and Artificial Intelligence — to delight customers and maximise revenues.


Discover how financial institutions can extract greater value from their customer-focused investments.


Understand why some measurement frameworks fail to move the needle, and how to avoid common pitfalls.


Learn how to drive top line growth through cross-sell, upsell and greater share of wallet with your happy customers


Uncover how Financial Services leaders are rethinking customer journey measurement & optimisation.


Find out how you can accelerate your Brand growth with agile insights and actions.


Breakout sessions with opportunities to get one on one consultations, network with peers and see live demonstrations of Qualtrics solutions within Financial Services.
Speakers
---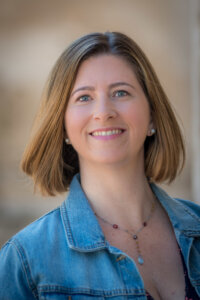 Allison Windon
SVP and Global Head of Growth for Customer, Qualtrics. ,Allison is an experience management pioneer who has led and advised experience management programs across multiple global regions and industries. Prior to joining Qualtrics, Allison was a customer of Qualtrics. Allison was responsible for building and leading the award-winning "True Customer Centricity" program for Allianz Global Corporate & Specialty. From their headquarters in Munich, Germany, Allison realised this globally aligned program, from ideation to execution across 22 countries in under 12 months, later expanding to include employee experience for a true CrossXM program.
location
SAP Office, Lautrupsgade 11, København