---
What is customer retention?
Customer retention covers all the activities a business does to retain customers for as long as possible. Ideally, your brand converts first-time customers into long-standing and loyal buyers with various strategies designed to appeal to them. This helps to maximise your customer lifetime value, and steadily increases and stabilises your brand's revenue over time.
Customer retention strategies are an ongoing effort. You can't just rely on meeting customer needs one time – you'll need to repeatedly reach out and exceed customer expectations to bring your audience back for more.
Free eBook: The ultimate guide to improving customer loyalty
Why is a customer retention strategy important?
Customer retention matters for ongoing, reliable business outcomes. Customer acquisition costs can be very high, and sometimes the level of effort, resources, and budget spent on acquisition outweighs the eventual value of your new customers' baskets. For example, e-commerce businesses lose an average of $29 for each new customer, a 222% rise over the last eight years. Higher production costs and shrinking market share means brands need to compete more fiercely for new customers' attention.
Another reason to focus on a customer retention strategy rather than new acquisition is that your budget can pay for itself through referrals. Retained customers are more likely to tell others why they're loyal to your business: Nielsen found that 92% of global consumers trust earned media (such as brand recommendations from family and friends) above every other type of advertising.
Your customers are your best brand ambassadors and their journey with your business is highly important. An ideal customer journey with your brand should look something like this: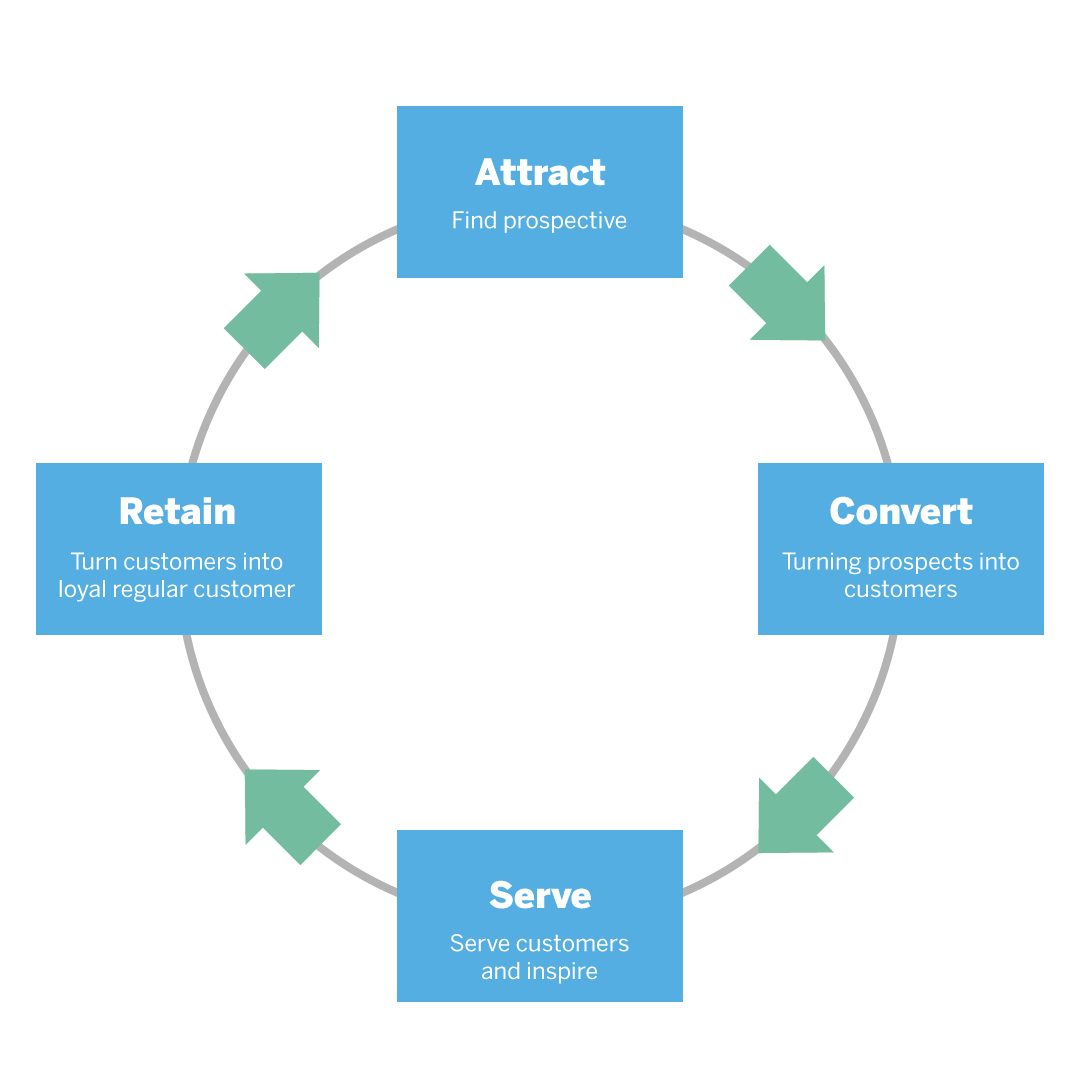 Retained customers will help you to attract new customers, and new products can be marketed to current customers to keep them on board. By investing in a customer retention strategy, you're also investing in marketing via word-of-mouth and consequently, easier new customer acquisition.
Increase the value of existing customers with strategies that work
There's no one-shoe-fits-all tactic to retaining customers, but there are tried and true strategies that work:
1. Focus on long-term goals
The experience a customer has with the first brand purchase they make can be formative. If your customers have a positive first experience, they are much more likely to return. It's important to evaluate whether your customer journey is smooth from initial contact to product or service delivery. Are your platforms easy to navigate? Are there any pain points or journey breaks that can disrupt the experience? A high level of customer service should be provided across the customer's lifetime.
It's not just about their initial customer experience, though – it's important to follow up with an onboarding program that automatically triggers with emails, messages, and notifications to keep customers engaged past their first purchase. Delivering relevant information after their first buy – such as self-service troubleshooting or complementary products – can help keep customers engaged long-term.
2. Build brand trust
Trust is a fundamental part of customer loyalty, and it isn't built overnight. More importantly, trust leads to more purchases over time. According to Adobe, 44% of worldwide consumers will spend at least $500 or more annually with trusted brands, with 29% stating they'd spend over $1,000 annually.
From delivering a product on time to providing high-quality services, customers put their faith in your brand. It's critical you take great care in building and nurturing that trust because customer satisfaction goes beyond just providing a product they need – it also encompasses whether expectations were met and exceeded across the customer experience.
3. Offer a personalised customer experience
Customers aren't looking to be treated as just another number. Our research shows more than 60% of consumers believe businesses need to care more about them, and they'd spend more if they felt that care.
Personalised customer experiences – such as providing relevant messaging in advertising, automated tailored emails with product suggestions, or customer loyalty program rewards – can go a long way to building revenue over time.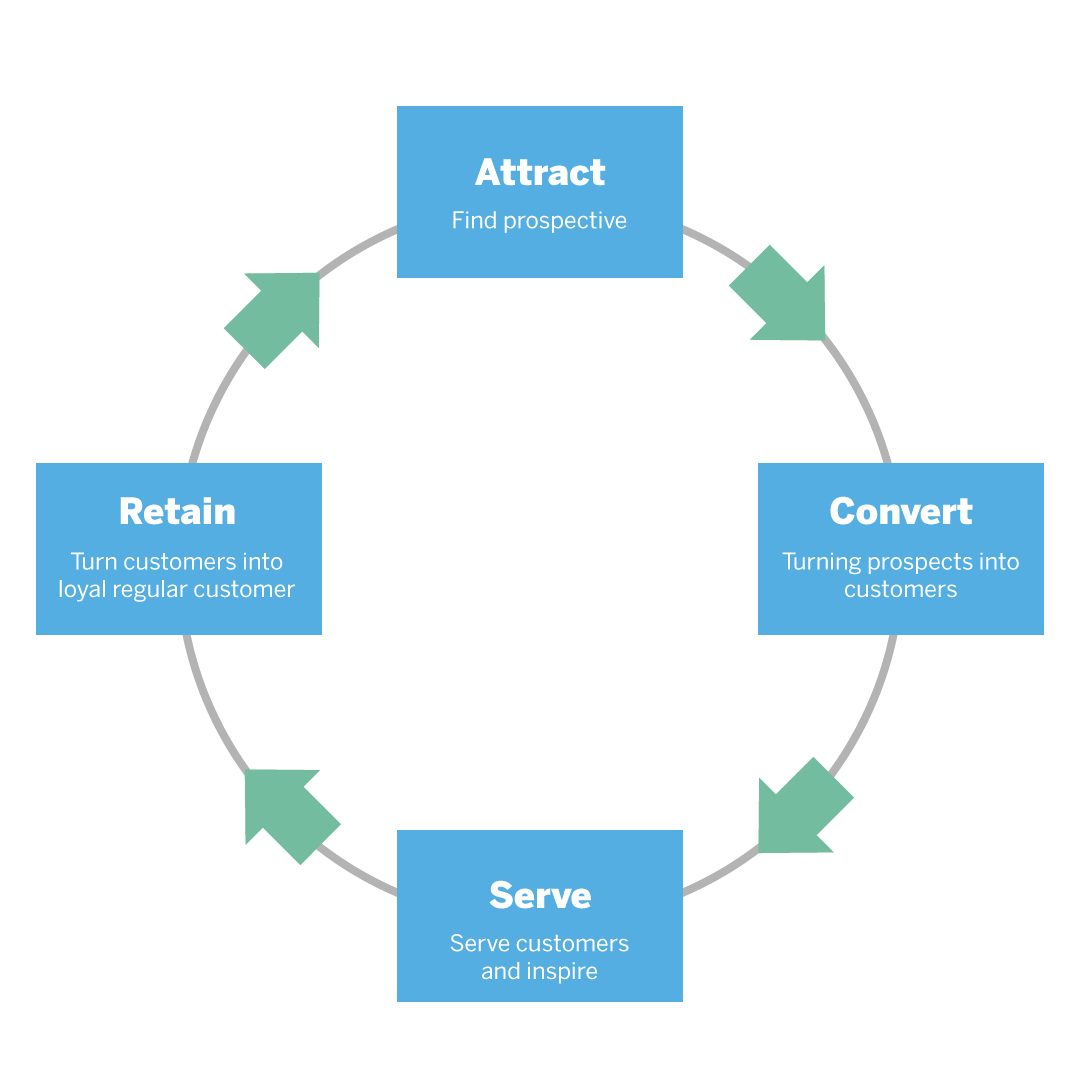 Customers who truly feel heard are more likely to return and continue to choose you over your competitors.
4. Be proactive in communication
Rather than waiting for customers to come back to you, make sure you've implemented a communication program that prompts return visits. From company newsletters to renewal messages to brand offers, you can automate emails and other communication to re-engage customers and remind them to return.
5. Collect customer feedback and implement changes
Through customer surveys and other forms of feedback, your audience will tell you the changes that need to be made to reduce churn. Make sure you're listening on an individual level and at scale to what customers are telling you, using conversational analytics to understand the emotion, effort, intent and sentiment behind their words.
Conversational analytics can help you pull out customer pain points that happen in individual conversations, but collate all trends in one place for better insights. With an in-depth understanding of what is impacting the customer experience you can make changes that will help you to retain customers.
To accurately create a customer feedback loop, send out customer surveys but also close the loop with messaging thanking customers for their effort. When you implement changes based on customer feedback, inform them through an email campaign or notifications to help them see their input has an effect. This will encourage customers to come back, as they know you're a brand that listens to what they have to say.
6. Empower your frontline to deliver great service
The best customer retention strategies are not always about what you do right. Sometimes it is about how you fix something that's wrong. Your customer service team can turn a bad experience around, and when done right, they can convince your customers to give your brand another chance.
But your representatives need to be empowered to fulfil customer needs and go the extra mile to repair customer interactions. Using customer service tools that can anticipate needs can help to improve customer service interactions and relationships.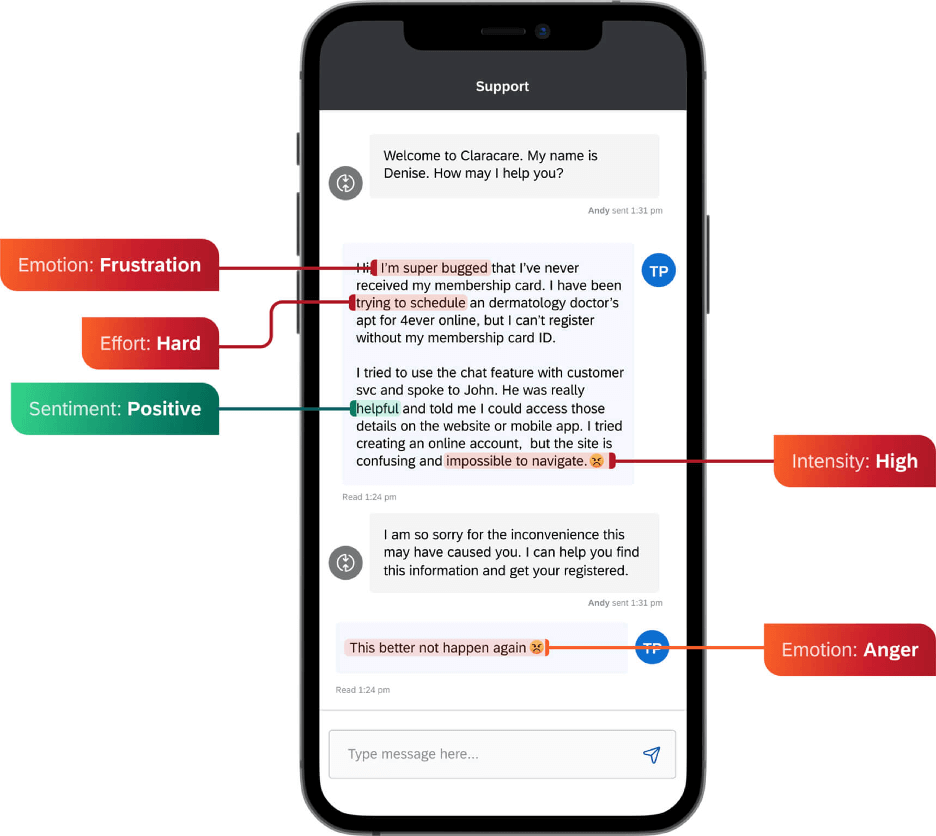 Most of all, your customer support team should be able to apologise and fix mistakes. This can happen within the customer conversation, or happen in the marketing that occurs afterwards – but customers should feel as though their complaints have been heard and resolved.
7. Offer customers additional service without extra brand effort
Customers appreciate when brands think of questions and queries they might have about their experience or their product/service. Creating a self-help knowledge base, such as FAQs or a community forum, can help customers to feel as though they have all the information they need to proceed with a purchase. Later, when considering purchasing an item or service again, they'll remember how helpful your brand was in providing information and come back for a similar experience. It might not be the first thing to think of when considering customer retention strategies, but this approach allows your customer to educate themselves about your offering and see the difference between you and your competitors more easily.
8. Create rewards for loyal customers
Encourage customers to come back with a customer loyalty program that entices them to stay. You can choose from a range of customer loyalty tactics, such as offering promotional prices for items, sending bonus items, offering discounts for commitments to buy on repeat and more. You can also offer their friends and family a discount for choosing your brand to help you acquire new customers without having to do the outreach yourself.
9. Offer omnichannel support
Brands that use omnichannel engagement strategies keep 89% of their customers on average, a 56% increase on companies with weak omnichannel support. Giving customers the chance to meet you on their own terms means they're more likely to come back. Make sure you not only reach out on multiple channels with targeting and retargeting strategies but offer them the ability to ask for support cross-channel – this will help them to engage, rather than withdraw if there's an issue.
10. Choose quality over speed
It's not how fast you can do something – it's how well you can do it. Even though customers are looking for rapid service, if that service is bad or unsatisfactory, then they're unlikely to return. Up to 9.5% of your revenue is at risk from a bad experience because of customer churn. Ensure you don't lose your loyal customers because of a negative interaction – empower your frontline teams to be able to meet and exceed customer expectations of quality.
11. Give them an unexpected perk
We all enjoy a nice surprise when we're not expecting it, and your customers are no exception. Customer retention can be strengthened when you offer an unexpected perk, such as a discount, or a free item. Though it might seem like one of the more frivolous retention strategies, customers who feel they get more out of you than they expect are more likely to come back for more.
12. Provide a subscription model
One of the more popular customer retention strategies in recent years, the subscription model is a simple way to ensure existing customers stay for the long haul. You can retain customers using a subscription for a handy service, such as free delivery, or to provide items on a regular basis. If you can make it clear that loyal customers get preferential treatment over one-time buyers, it will help to convince customers to move to the new model.
How to measure your customer retention strategies' success
There are a few ways in which you can measure the success of your customer retention strategy.
Calculate your customer retention rate
Your customer retention rate is a calculation that takes into account how many loyal customers you have retained over a specific period of time. It helps you to understand your customer churn and customer acquisition.
First, find the number of customers you have at the end of a specific period, say annually.
Subtract the number of new customers you've acquired during that same period.
Divide the resulting number by the number of customers you had at the beginning of that period.
Multiply this number by 100 to give you your customer retention rate.
If you've initiated a new customer retention strategy during this period, compare the rate for your chosen period with another to see if there has been an improvement.
Review customer feedback and customer data
Your customers will tell you via customer feedback if your customer retention strategy is appealing or useful. For example, if your loyalty programs aren't successful, you'll likely see minimal uptake in your customer data. You might also see negative feedback such as customer complaints on channels such as social media or your customer care channels.
Track financial results
Since implementing your customer retention program, how have your financials improved or decreased? How many customers have returned for another purchase where they did not before? Reviewing your financial results in tandem with the data from your customer retention strategies will help you to see if there has been a successful change in customer behaviour. Develop loyal customers with Qualtrics
If you're looking to build loyalty through a strong customer retention strategy, look no further than Qualtrics.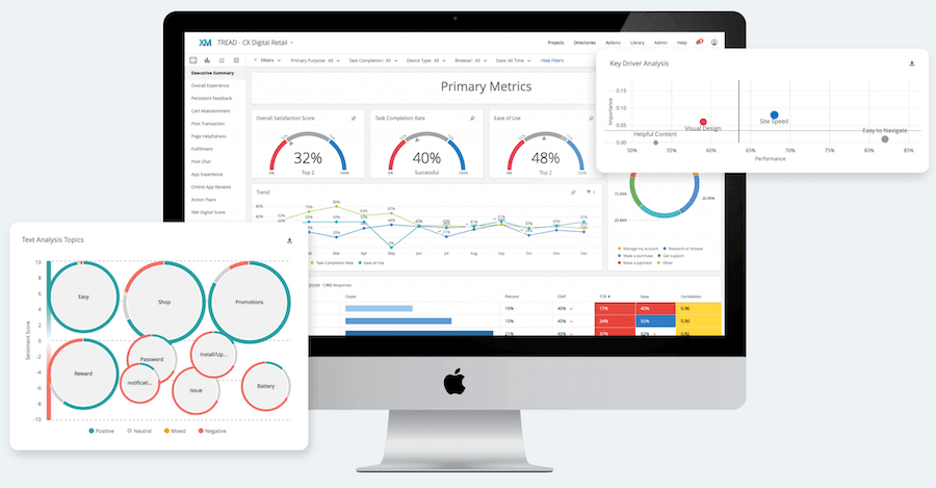 Develop an effective customer retention program with Qualtrics CustomerXM. Hear each customer's voice and resolve every broken experience to increase loyalty, returns and customer spend. With predictive intelligence, closed-loop actioning and holistic analytics, you're able to create a successful customer retention strategy for improved outcomes.