---
What is workplace flexibility?
We're all familiar with workplace flexibility — 'the ability of workers to make choices influencing when, where, and for how long they engage in work-related tasks.'
But in today's turbulent world, flexibility in the workplace is becoming increasingly important — and tested, so much so that companies are having to adapt more rapidly in response to circumstances and disruptions than ever before.
Flexible work arrangements not only include time, but also location, physical work spaces, and colleague relationships. Employees should have the ability to be productive, no matter where or when they choose to work. A flexible workplace benefits both employees and employers — and the company's bottom line.
Free eBook: 2023 Employee Experience Trends Report
How has workplace flexibility transformed?
According to our 2023 Employee Experience Trends Report, employees have been working at 'surge levels' for years, and going above and beyond at work has become the expectation, rather than the exception.
Now, employees are reclaiming boundaries. Throughout the pandemic, global upheavals and commercial disruption, businesses leaned heavily on employees, but now employees are reshaping their relationship with work to set boundaries that are healthy.
And by embracing workplace flexibility, helping employees to achieve a better work-life balance, companies benefit too. Of employees who feel that they have a good work-life balance, almost two-thirds (63%) are willing to go above and beyond for their organisation.
Workplace flexibility also means there's a high level of trust within the organisation. Business leaders trust their employees to get their job done wherever and whenever they choose to work, and employees feel trusted to do their best work remotely, or in an office space (or both), communicate, give feedback, make mistakes, learn and develop.
Why a flexible work environment is important for business
The next generation of employees demands flexible arrangements
Millennials, and increasingly, Gen Z employees have a flexible mindset. They feel, think, and behave differently from previous generations. They want more opportunities to have their say, work flexibly, and move jobs and locations when they want to. To attract and keep the best people, companies need to be flexible workplaces where everybody can work comfortably and give their best.
Top talent appreciates flexible working
With workplace flexibility, you're no longer tied to employing people who live a commutable distance, or who can only work nine to five, Monday to Friday. Flexible working opens up the world of remote work, which means you can employ talented people anywhere in the world, in any time zone – a global workforce who can get the job done to their own flexible schedule.
Workplace flexibility brings more diversity and inclusion
Companies which are the most culturally and ethnically diverse outperform less diverse businesses by as much as 36%. When you can employ remote workers from all around the world as part of your flexible workforce, you increase diversity, which is great for business.
A flexible workplace increases employee engagement
When employees have a healthy work life balance and feel trusted to get on with their job on their own flexible scheduling, they are more engaged, more productive, deal with customers better, and are less likely to leave. Employee satisfaction is the natural result of flexibility in the workplace.
Flexible work arrangements increase employee well being
When employees have a better work life balance they have time to exercise and spend time on non-work pursuits which are good for both physical health and mental health. A flexible work arrangement can be less stressful for employees too.
When employees have a good work life balance, they're 20% more likely to have higher than average well-being scores, as well as: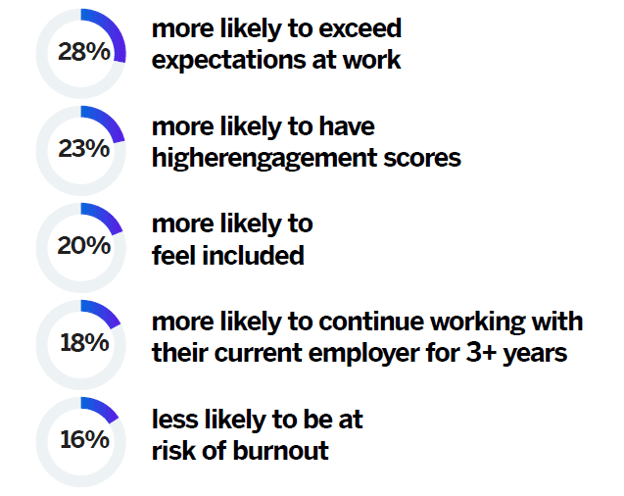 Flexibility in the workplace encourages autonomy
When employees can choose their own work schedule, projects and location, they become more autonomous, more creative and more innovative.
Workplace flexibility that encourages employee satisfaction
You want your people to be happy. Here are five things worth considering to demonstrate your organisation's flexibility and appreciation of how people work:
Flexible working hours
Employees choose their own schedule, breaks, and shifts, and if they want to compress their days into a four-day work week, they can. It's becoming increasingly common for companies to focus on output rather than set hours spent working during the day. People's performance can then be evaluated by the quality of their work, rather than for how long, and where, they have worked.
Job sharing
Two or more employees share one role so that each can work part-time, but the full-time role is covered.
Unlimited PTO (paid time off)
With unlimited PTO, employees don't receive a set number of paid days off for the year; instead, they're given the freedom to take time off when they want to, as long as it doesn't adversely affect business objectives. It's certainly worth considering.
Remote working
Allowing employees to work from anywhere (WFA): home, the office, abroad, is the hallmark of flexible employers. In a changing environment, a combination of remote working and onsite working, known as hybrid working, is likely to become the norm.
Relaxed dress code
A flexible approach to work attire – casual clothes such as jeans, T-shirts and sweaters, instead of formal business suits means that employees can feel more comfortable wearing what they want, and also express their personality through their clothes.
Five companies that are the best examples of flexibility in the workplace
Flexa is a company devoted to helping job seekers find truly flexible work, as well as helping forward-thinking, flexible employers benefit by standing out from the crowd.
Get inspired by these five companies that top the Flexa100 list.
1.   Telus International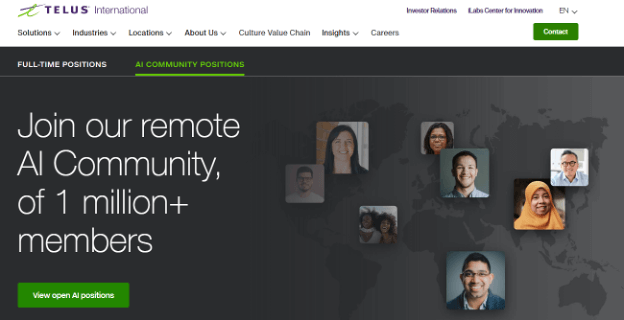 Telus helps companies test and improve machine learning models via a global AI community of over 1 million annotators and linguists. Their AI Data Solutions vastly enhance AI systems across a range of applications, from advanced smart products, to better search results, expanded speech recognition, to more human-like bot interactions and more.
Telus's workplace flexibility
As a fully remote company, TELUS International is committed to building and sustaining a flexible workplace. They:
Support all employees to work 100% from home
Offer flexible hours to help their teams have a true work life balance.
Are open to flexible working arrangements: their contracting roles are flexible up to 20 hours per week, supporting students, parents, and team members with disabilities or chronic health issues.
2.   Truelayer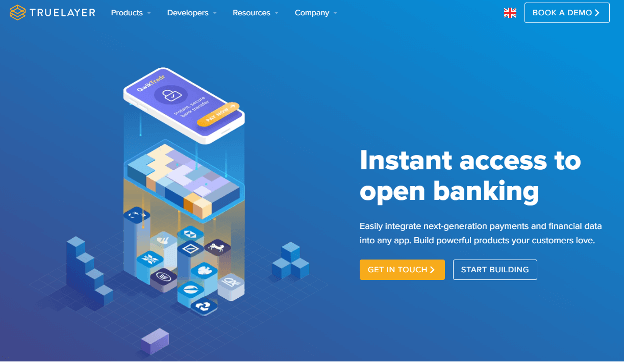 Truelayer is a global open banking platform that's changing the way the world pays. They make payments and refunds instant, account data accessible, and onboarding effortless, so that innovators in every industry can create simpler, safer, more seamless experiences for their customers.
Truelayer's workplace flexibility
Truelayer has embraced hybrid work and is fully committed to being a flexible place to work. As a hybrid/remote-friendly company, everyone is allowed to work remotely for 80% of the time and is required to come to the office for 20% of the time, each quarter. They offer:
Flexible hours
12 well being days, as well as 24 days of annual leave
Offices for collaboration and community building
Work from home allowance for home office setup
Co-working space access to employees not in main office hubs
Work from anywhere scheme, allowing for a yearly maximum of 90 days abroad
3.   Allianz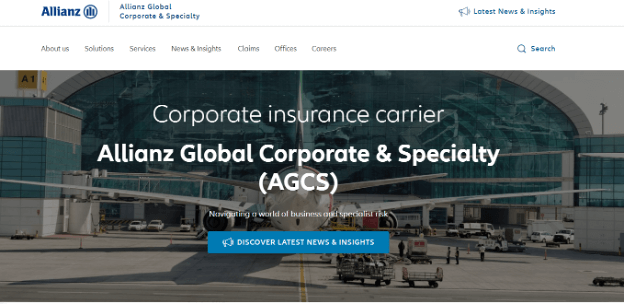 Allianz is a leading global corporate insurance carrier and a key business unit of Allianz Group. They provide risk consultancy, Property-Casualty insurance solutions and alternative risk transfer for a wide spectrum of commercial, corporate and specialty risks across 10 dedicated lines of business.
Allianz's workplace flexibility
Flexible working means that employees are trusted to determine how and where they work in order to be their best. Employees can work in a manner that suits their needs,  whilst delivering continued results for customers and stakeholders. This includes:
Remote work from home
Flexibility around core hours
Sabbaticals
Enhanced parental leave.
4.   Elvie
Elvie has been improving women's lives through better and smarter technology since 2013. They develop innovations that meet the unique needs and complexities of the female body so that women can take charge of their health across every life stage.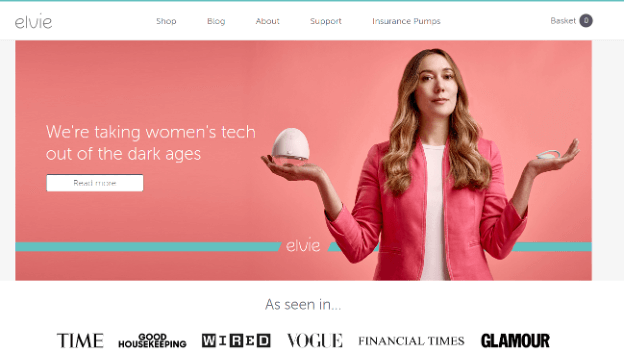 Elvie's workplace flexibility
Elvie is dedicated to being a flexible place to work. They have a flexible environment and their company culture is built on trust and autonomy. They also have:
Dog friendly offices
Staff regularly working from home
Flexible hours
Company share options
Enhanced parental leave
Openings for part-time employees too
5.   Unibuddy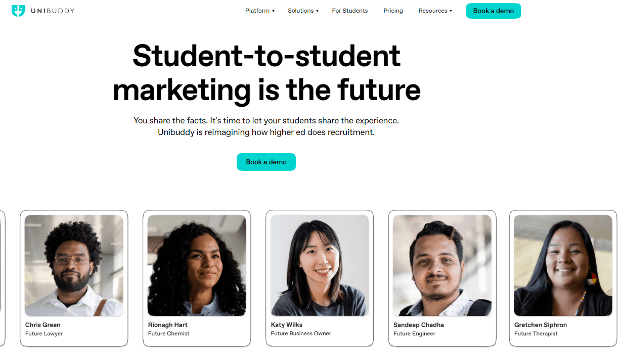 Unibuddy's mission is to provide higher education marketers and recruiters with the tools to support students when deciding where to study. They understand that students shouldn't have to make these decisions alone and want to support them in their decision-making journey.
Unibuddy's workplace flexibility
Being a flexible workplace is huge for Unibuddy.  As long as they're achieving their goals to a high standard, we don't mind where, when, or how their people work. They have:
A hybrid (remote location and in-office) approach
A culture of impact over input; measuring goals rather than boxes ticked
All roles can be performed flexibly
Employees meet regularly
Budgets for quarterly team socials, summer and Christmas parties with paid for accommodation and travel for those not located near a campus
How to improve flexibility in the workplace
As well as all the other ideas listed above, you must:
Create an open workplace culture of belonging
When employees have the space to share their work, experiences, concerns and ideas, they will feel valued, trusted, and invested in the business, their colleagues and organizational goals.They will take personal responsibilities seriously and work for the common good.
Resource flexible employees well
Our  EX23 Trends Report found that more than a third (38%) of employees feel they're burnt out, and the top driver of burnout is ineffective processes and systems.

To run a successful, flexible workforce, invest in quality hardware and software, and tools for project management, always-on communication, flexible scheduling, and time tracking.
Ask your employees!
To find out how your employees work best, ask them. Before you even implement employee flexibility initiatives, find out how your people work best.
You can do this with regular check-ins, either one-on-ones or pulse surveys, where employees can give feedback and constructive criticism. Ask:
What personal obligations do they need to work around?
How are they managing flexibility with their personal life?
What are the effects on employee morale? Office morale?
Do they have new ideas for workplace flexibility? More job sharing or remote work, perhaps?
When you empower employees to take ownership of their work and stay flexible, your business will have the competitive advantage.