---
What is a qualitative research interview?
Qualitative research interviews are a mainstay among qualitative research techniques, and have been in use for decades either as a primary data collection method or as an adjunct to a wider research process. A qualitative research interview is a one-to-one data collection session between a researcher and a participant. Interviews may be carried out face-to-face, over the phone or via video call using a service like Skype or Zoom.
There are three main types of qualitative research interview – structured, unstructured or semi-structured.
Structured interviews
Structured interviews are based around a schedule of predetermined questions and talking points that the researcher has developed. At their most rigid, structured interviews may have a precise wording and question order, meaning that they can be replicated across many different interviewers and participants with relatively consistent results.
Unstructured interviews
Unstructured interviews have no predetermined format, although that doesn't mean they're ad hoc or unplanned. An unstructured interview may outwardly resemble a normal conversation, but the interviewer will in fact be working carefully to make sure the right topics are addressed during the interaction while putting the participant at ease with a natural manner.
Semi-structured interviews
Semi-structured interviews are the most common type of qualitative research interview, combining the informality and rapport of an unstructured interview with the consistency and replicability of a structured interview. The researcher will come prepared with questions and topics, but will not need to stick to precise wording. This blended approach can work well for in-depth interviews.
Free eBook: The qualitative research design handbook
What are the pros and cons of interviews in qualitative research?
As a qualitative research method interviewing is hard to beat, with applications in social research, market research, and even basic and clinical pharmacy. But like any aspect of the research process, it's not without its limitations. Before choosing qualitative interviewing as your research method, it's worth weighing up the pros and cons.
Pros of qualitative interviews:
provide in-depth information and context
can be used effectively when their are low numbers of participants
provide an opportunity to discuss and explain questions
useful for complex topics
rich in data – in the case of in-person or video interviews, the researcher can observe body language and facial expression as well as the answers to questions
Cons of qualitative interviews:
can be time-consuming to carry out
costly when compared to some other research methods
because of time and cost constraints, they often limit you to a small number of participants
difficult to standardise your data across different researchers and participants unless the interviews are very tightly structured
As the Open University of Hong Kong notes, qualitative interviews may take an emotional toll on interviewers
Qualitative interview guides
Semi-structured interviews are based on a qualitative interview guide, which acts as a road map for the researcher. While conducting interviews, the researcher can use the interview guide to help them stay focused on their research questions and make sure they cover all the topics they intend to.
An interview guide may include a list of questions written out in full, or it may be a set of bullet points grouped around particular topics. It can prompt the interviewer to dig deeper and ask probing questions during the interview if appropriate.
Consider writing out the project's research question at the top of your interview guide, ahead of the interview questions. This may help you steer the interview in the right direction if it threatens to head off on a tangent.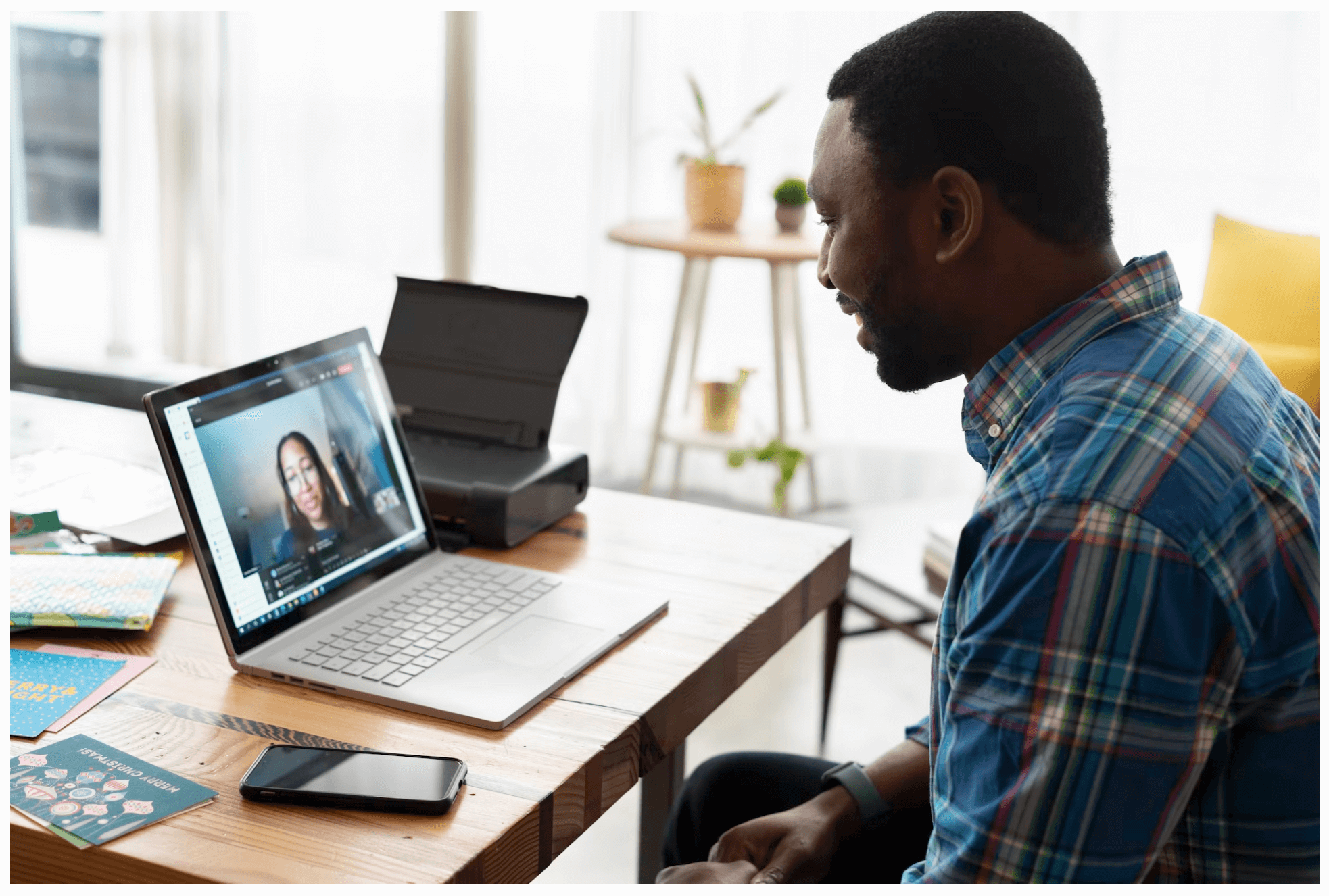 Avoid bias in qualitative research interviews
According to Duke University, bias can create significant problems in your qualitative interview.
Acquiescence bias is common to many qualitative methods, including focus groups. It occurs when the participant feels obliged to say what they think the researcher wants to hear. This can be especially problematic when there is a perceived power imbalance between participant and interviewer.
To counteract this, Duke University's experts recommend emphasising the participant's expertise in the subject being discussed, and the value of their contributions.
Interviewer bias is when the interviewer's own feelings about the topic come to light through hand gestures, facial expressions or turns of phrase.
Duke's recommendation is to stick to scripted phrases where this is an issue, and to make sure researchers become very familiar with the interview guide or script before conducting interviews, so that they can hone their delivery.
What kinds of questions should you ask in a qualitative interview?
The interview questions you ask need to be carefully considered both before and during the data collection process. As well as considering the topics you'll cover, you will need to think carefully about the way you ask questions.
Open-ended interview questions – which cannot be answered with a 'yes' 'no' or 'maybe' – are recommended by many researchers as a way to pursue in depth information.
An example of an open-ended question is "What made you want to move to the East Coast?" This will prompt the participant to consider different factors and select at least one. Having thought about it carefully, they may give you more detailed information about their reasoning.
A closed-ended question, such as "Would you recommend your neighbourhood to a friend?" can be answered without too much deliberation, and without giving much information about personal thoughts, opinions and feelings.
Follow-up questions can be used to delve deeper into the research topic and to get more detail from open-ended questions. Examples of follow-up questions include:
What makes you say that?
What do you mean by that?
Can you tell me more about X?
What did/does that mean to you?
As well as avoiding closed-ended questions, be wary of leading questions. As with other qualitative research techniques such as surveys or focus groups, these can introduce bias in your data. Leading questions presume a certain point of view shared by the interviewer and participant, and may even suggest a foregone conclusion.
An example of a leading question might be: "You moved to New York in 1990, didn't you?" In answering the question, the participant is much more likely to agree than disagree. This may be down to acquiescence bias or a belief that the interviewer has checked the information and already knows the correct answer.
Other leading questions involve adjectival phrases or other wording that introduces negative or positive connotations about a particular topic. An example of this kind of leading question is: "Many employees dislike wearing masks to work. How do you feel about this?" It presumes a positive opinion and the participant may be swayed by it, or not want to contradict the interviewer.
Harvard University's guidelines for qualitative interview research add that you shouldn't be afraid to ask embarrassing questions – "if you don't ask, they won't tell." Bear in mind though that too much probing around sensitive topics may cause the interview participant to withdraw. The Harvard guidelines recommend leaving sensitive questions til the later stages of the interview when a rapport has been established.
More tips for conducting qualitative interviews
Observing a participant's body language can give you important data about their thoughts and feelings. It can also help you decide when to broach a topic, and whether to use a follow-up question or return to the subject later in the interview.
Be conscious that the participant may regard you as the expert, not themselves. In order to make sure they express their opinions openly, use active listening skills like verbal encouragement and paraphrasing and clarifying their meaning to show how much you value what they are saying.
Remember that part of the goal is to leave the interview participant feeling good about volunteering their time and their thought process to your research. Aim to make them feel empowered, respected and heard.
Unstructured interviews can demand a lot of a researcher, both cognitively and emotionally. Be sure to leave time in between in-depth interviews when scheduling your data collection to make sure you maintain the quality of your data, as well as your own well-being.
Recording and transcribing interviews
Historically, recording qualitative research interviews and then transcribing the conversation manually would have represented a significant part of the cost and time involved in research projects that collect qualitative data.
Fortunately, researchers now have access to digital recording tools, and even speech-to-text technology that can automatically transcribe interview data using AI and machine learning. This type of tool can also be used to capture qualitative data from qualitative research (focus groups,ect.) making this kind of social research or market research much less time consuming.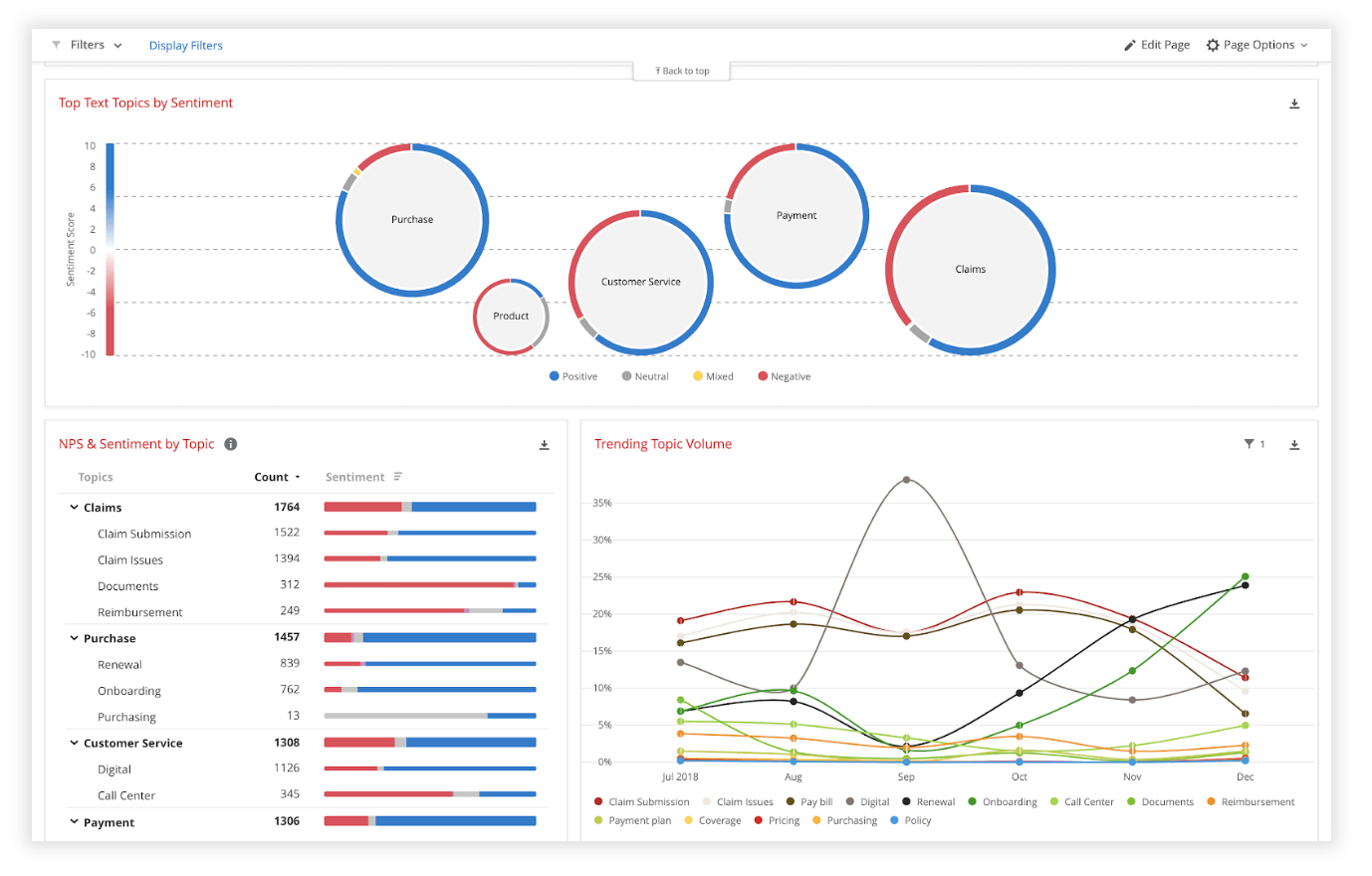 Data analysis
Qualitative interview data is unstructured, rich in content and difficult to analyse without the appropriate tools. Fortunately, machine learning and AI can once again make things faster and easier when you use qualitative methods like the research interview.
Text analysis tools and natural language processing software can 'read' your transcripts and voice data and identify patterns and trends across large volumes of text or speech. They can also perform khttps://www.qualtrics.com/experience-management/research/sentiment-analysis/
which assesses overall trends in opinion and provides an unbiased overall summary of how participants are feeling.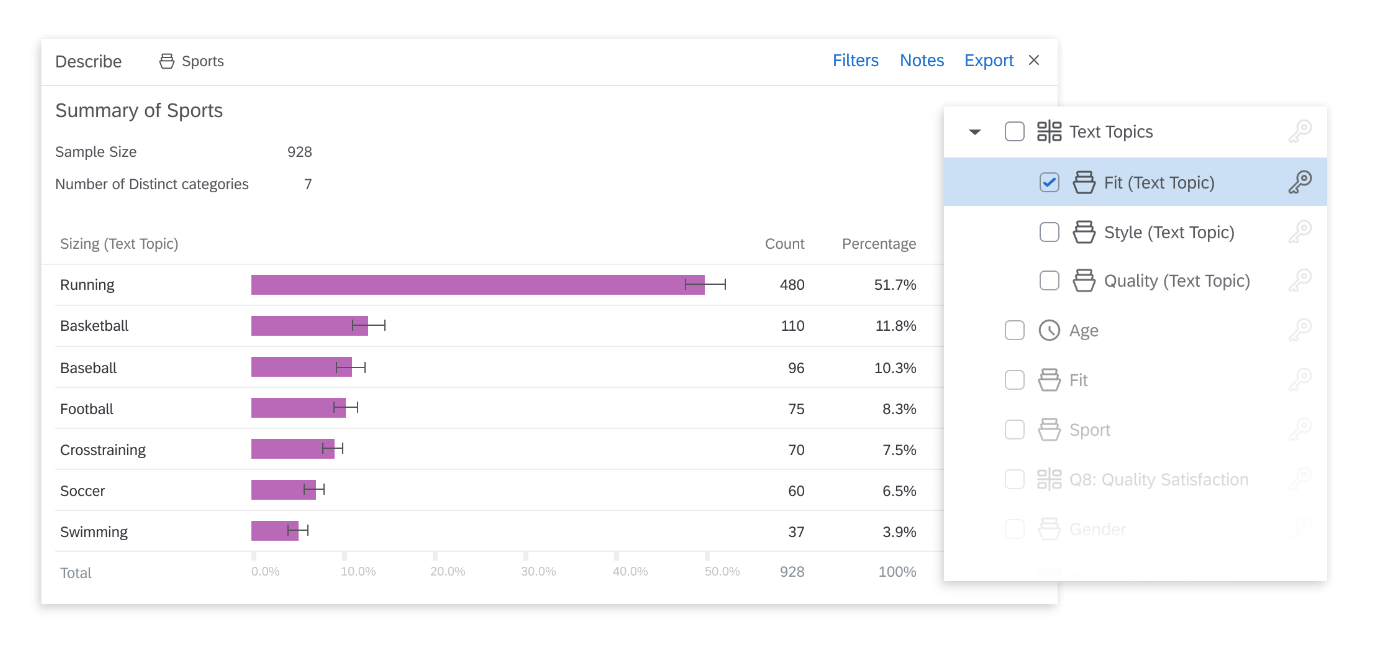 Another feature of text analysis tools is their ability to categorise information by topic, sorting it into groupings that help you organise your data according to the topic discussed.
Conclusion
All in all, interviews are a valuable technique for qualitative research in business, yielding rich and detailed unstructured data. Historically, they have only been limited by the human capacity to interpret and communicate results and conclusions, which demands considerable time and skill.
When you combine this data with AI tools that can interpret it quickly and automatically, it becomes easy to analyse and structure, dovetailing perfectly with your other business data. An additional benefit of natural language analysis tools is that they are free of subjective biases, and can replicate the same approach across as much data as you choose. By combining human research skills with machine analysis, qualitative research methods such as interviews are more valuable than ever to your business.