WorkDifferent Report
How employees rate the high tech industry's response to COVID-19 - and where organisations go from here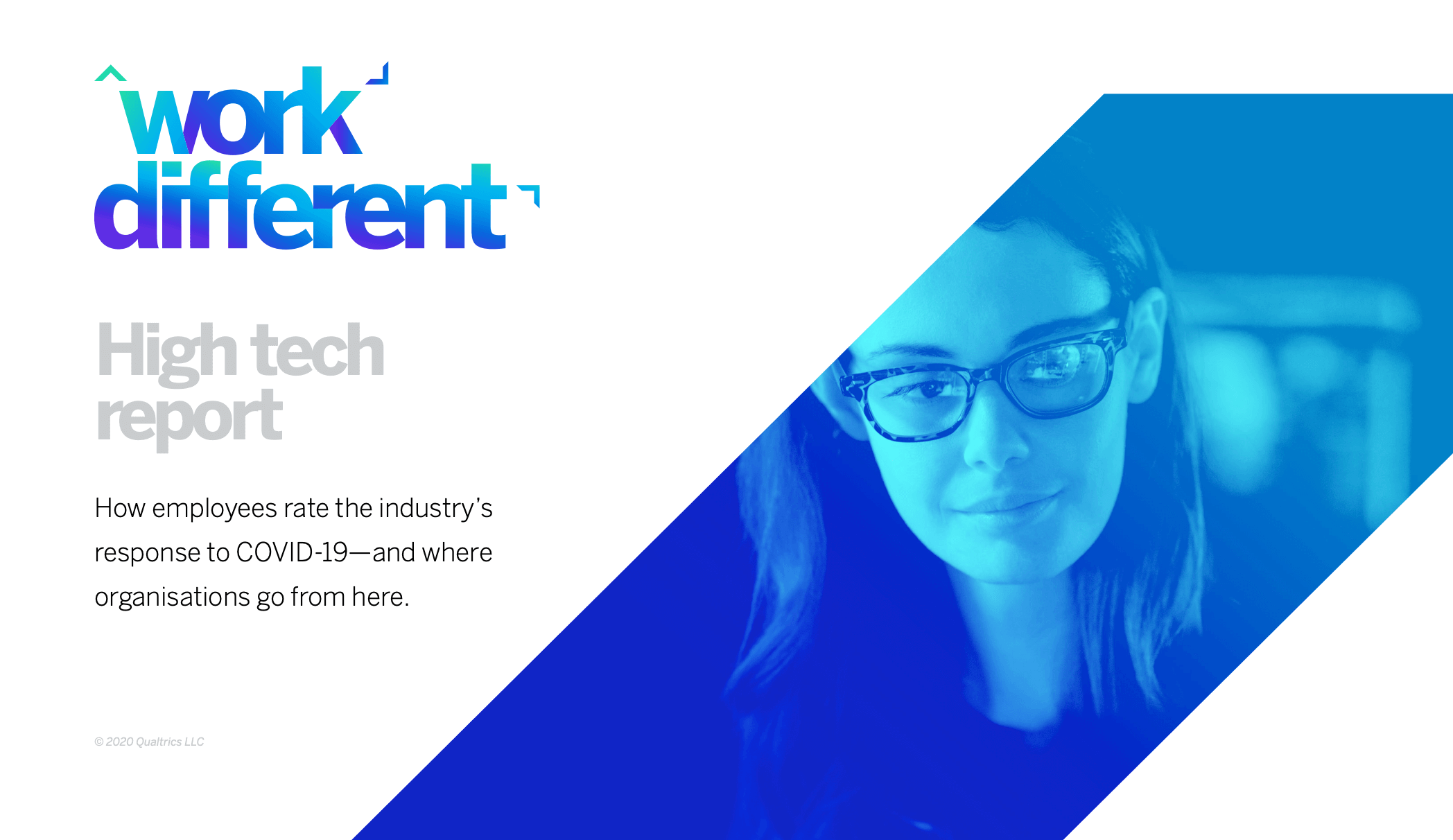 Download our global study of over 1,000 high tech employees and discover how they'll 'work different' in the months and years to come. With expert analysis and stories from top brands, this report is designed to help you move forward, with employees at the centre of everything.
With this report you'll get to:
---
HEAR THE VOICE OF EMPLOYEES IN HIGH TECH
From the industry's immediate response, to the long-term impact of COVID-19, this report looks at the pandemic from the perspective of those on the frontline and uncovers gaps in the employee experience.
GET EXPERT ANALYSIS FROM INDUSTRY LEADERS
Discover what our industry thought leaders make of the results and what it means for organisations striving to work different and create better, more equitable workplaces.
GAIN INSIGHTS ON YOUR JOURNEY BACK TO NORMAL
Our XM Institute has built a four-stage process for working different, from your initial reaction to long-term normalisation. In this report, discover what employees want you to prioritise at each stage.
The world's top brands trust Qualtrics to deliver breakthrough experiences