NOW AVAILABLE ON-DEMAND
Demonstrate the ROI of experience management: getting buy-in from leadership
---
Growth and profitability. These are the two things all business leaders strive to maximise. So when it comes to experience management, how do you demonstrate ROI?
Companies that invest correctly in experience management give themselves a competitive edge. You probably know this already. The challenge is proving it to your leadership when the value isn't always immediately obvious.
Thankfully, Luke Williams, one of our leading experience experts, can help you make your case.
In this XM Exchange Forum, you'll find out how to:
Measure your ROI more effectively

Demonstrate the ROI of your experience management programme

Get stakeholder buy-in
Featuring
---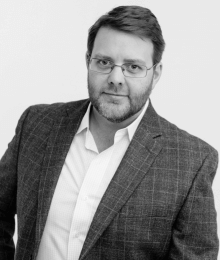 Luke Williams
Distinguished Principal XM Catalyst
Luke Williams is an award-winning CX practitioner, researcher, speaker, and thought leader at Qualtrics.
Luke is author of a New York Times and USA Today Bestseller (The Wallet Allocation Rule), a Bookscan Bestseller (Why Loyalty Matters) and a Harvard Business School case study. He has published dozens of academic and trade publications, including the Harvard Business Review and the Wall Street Journal.
Learn how to get your customers from awareness to loyalty with Qualtrics
More than 18,000 brands and 99 of the top 100 business schools use Qualtrics
---