---
What is an employee benefits program?
An employee benefits program is the nerve center of your employee benefits provision. It brings together all the employee benefits you offer your people in one centrally-managed strategic operation. This includes what you offer, how you decide on a benefits package for each role, how you gauge the success of your benefits offering, and how you administer and manage employee benefits, e.g. through a dedicated benefits portal or via a bigger HR software platform.
Start results in your employee benefits programs 
But before we dive further into the subject of benefits programs, let's review the definition of employee benefits.
Employee benefits definition
Employee benefits are the things you offer employees to reward and recognise their contribution to your company in addition to their wages.
The term is typically used for 'nice to have' items a company offers at its discretion, over and above basic compensation. These are the perks and highlights that spark your imagination as you're sizing up a potential new employer, or that you're proud to tell friends about once you're hired.
Employee benefits range widely, from those that have a long-term impact on quality of life, such as health insurance and stock options, to everyday luxuries and mood-lifters like free lunches, bring your dog to work days, and company social events.
Every company has an employee benefits program made up of a range of financial, lifestyle, workplace, and other perks, and the DNA of the benefits program will depend on your company culture, among other factors.
Why do employee benefit programs matter so much?
Employee mobility has never been higher. Our data shows that in 2022, 35% of employees expect to leave their current employment, a figure that has risen from 30% in 2021. The Great Resignation has brought this trend into the headlines as employees around the world look at what work means to them and how they can make it fit better with their values and priorities.
To attract top talent in a competitive market, companies must do everything they can to offer an employee experience that goes above and beyond the competition. This means not only creating a benefit offering that appeals to job candidates, but also one that retains existing employees and keeps them happy, engaged and fulfilled for as long as possible.
However, winning employee hearts and minds isn't only a matter of offering the best package with the most valuable benefits — after all, employee benefit programs sit alongside a whole range of other factors that drive employee experience.
That said, employee benefits have a unique role to play in generating positive feelings and making employees feel seen and valued by their employer. And we'll go into more detail next.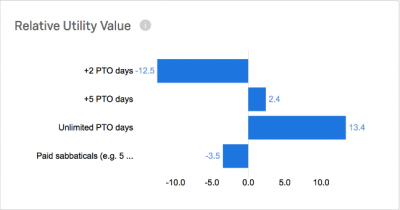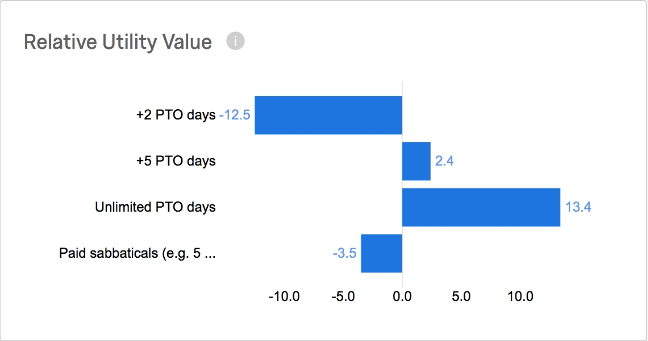 What are the benefits of an employee program?
Historically, calculating the dollar value of ROI on employee benefits has been notoriously tricky, as SHRM noted in 2016. The reason is that investment in employee benefit programs tends to offer value over the long-term rather than in a business quarter or two. It's also difficult to compare when ranking the financial success of companies with great benefits programs against those with lackluster offerings.
There is an exception to the rule when it comes to negotiating benefits with suppliers, however, as this can deliver cost savings to your employees and your company. A large organisation will have greater buying power than individuals. So if you negotiate a bulk discount on insurance benefits or cell phone plans for your employees and offer it as a perk, they'll get more value than if you put that budget straight into their salary instead. Of course, you need to choose things your employees would have spent their money on anyway, but provided your benefits are things they want and need, it can work well for both sides.
What we do know for sure is that employee benefit programs have a positive impact on the employee experience. They work their magic through a few different drivers, including:
Engagement
Gallup's research shows that engagement mostly comes from relationships, particularly those between employees and managers. Employee benefits that foster good interpersonal connections, such as team days, social events and company meals, can directly boost engagement in this way.
Development
Growth and development opportunities at work are important drivers of a great employee experience, and they fit beautifully into employee benefits planning. Offering support with tuition fees for those who want to pursue a formal qualification related to work (or not), paying for employees to attend courses and conferences, and offering a stipend for personal goals and growth are all great examples of benefits that drive employee development.
Wellness
Employee wellbeing can be enhanced by all kinds of benefits, from those that directly care for mental and physical health, such as health insurance, disability insurance and generous sick leave, to those that promote healthy lifestyles, such as nutritious meals at work, free yoga and exercise programs. Wellbeing can also relate to peace of mind, which can be enhanced through benefits like retirement plans that help employees take care of their financial future.
Different types of employee benefit programs
What makes the difference between a good-enough benefits program and one that's exceptional? Here's a look at what different benefits programs might look like:
1. A basic-level program
A base-level program covers the kinds of perks that are either mandated by local laws, or standards within the labor market. This might include important benefits like health insurance or health savings accounts, retirement plans and life insurance. Employees may have access to optional benefits if they contribute financially towards them. A company offering basic but valuable benefits like these might be a small business starting out, or one that hasn't reviewed its benefits program in some time.
2. A great program
A great program offers all of the above, possibly in more generous quantities and with more insurance coverage. It may also have more than the legal minimum allowance of parental leave, sick pay and annual leave. There may be lifestyle benefits like free food, retail discounts and childcare. A great program might include insurance for risks other than health, like long-term disability insurance or health coverage for complementary therapies and other treatments.
3. An exceptional program
As well as being generous and wide-ranging, top-tier benefits programs give employees the flexibility to choose which benefits suit them best. Health coverage and disability insurance may be extended to members of the employee's immediate family as well as themselves. They may be given a budget to spend on a benefit category, such as personal development or travel. The benefits will be tailored to the employees and developed based on what matters most to them. The program is reviewed regularly so it will stay up to date.
How can you make your employee benefits program great?
Employee benefits are extremely important to today's workers, with some even placing more value on benefits than pay. A study reported in Forbes found that a majority of US employees – 62% – would trade a better benefits package for a lower salary.
But before you invest in the creme de la creme of health insurance, disability insurance, tuition reimbursement, free lunches and premium branded merchandise… how do you make sure your benefits package lives up to its potential?
Choose benefits that line up with your values and those of your people
Putting together an employee benefits package that reflects your values as a business is powerful. It's a way of living the values and nurturing a company culture that reflects them. Experts at The University of Pennsylvania's Wharton Business School found that when perks and benefits are characteristic of a company in this way, it creates an emotional resonance that affirms the employee's choice of a workplace that shares their values.
For example, a company that is deeply committed to sustainability might offer its employees free energy-saving light bulbs on demand, or paid time off to volunteer with environmental organisations, in addition to table-stake benefits like health coverage and pension plans. These value-led benefits might not necessarily be high in financial value, but they hold a deeper significance for employees because of what they represent.
Make sure employees know what's available
Surprisingly, given how much employees value benefits, it's common for employees not to be familiar with their company's benefits program, which means they don't take advantage of what's on offer. Forbes reported that as many as 50% of employees don't understand their benefits. Keeping the program visible and accessible and regularly reminding employees that they have unused benefits will help you make sure your efforts aren't going to waste.

Find out what your employees truly value
When selecting benefits for your employees, you may feel pressure to keep up with leading companies and match their offerings. But creating an employee benefits package based on what other companies do might be doing your employees a disservice. What's right for Googlers in Silicon Valley may not translate into a valuable benefits program for a publishing company in the Midwest, for example.
To make sure your benefits offering gives your employees everything they want, you need to work with their feedback. That way you'll create a program that supports a good employee experience without spending money on benefits that don't land with your people.
Using tools like Qualtrics' conjoint analysis, you can compare how much employees value different combinations of benefits, and what kinds of trade-offs they would make between competing options. The Benefits Optimizer tool harnesses the power of conjoint analysis in a straightforward and user-friendly interface to help identify the right approach for your employee benefits program.