---
What is a product concept?
A product concept, also known as a concept statement, is a description or vision of a product or service, typically developed at an early stage of the product lifecycle.
Product concepts are built long before any kind of design or engineering work — taking into account market analysis, customer experience, product features, product-market fit, cost and more to help bring the concepts to life.
The last part of the product concept is the product concept statement. It articulates the product strategy, vision, purpose, and how it will provide value to customers and the business.
What's included in product concept statements?
Product concept statements typically cover these elements:
The product or service name
Target users or segment
How target users will use the product or service
What problems or pain points the product or service solves
The business goals the product or service supports
The concept's unique selling points
The overall vision and strategy for the user experience
Perhaps most crucially, great product concepts address a market or a customer need. Rather than building what you think the market needs, listen to what people are saying! To this end, you must carry out market research and product-market fit research to uncover opportunities and needs.
Why is a product concept important?
As product concepts establish the vision or strategy for a new product or service, they're a great way to get buy-in from senior stakeholders long before any kind of work takes place.
Product concepts provide a starting point for discussion and continued improvement, so sharing them as early as possible is both beneficial and essential.
Product concepts also serve as a check-in mechanism — by returning to the initial product concept statement, teams can determine whether they're still on track and building something that satisfies the criteria outlined in the document.
In the next section, we'll cover the types of products in the market so you can align your product concepts with consumer needs and expectations.
Types of products
Convenience products – A convenience product saves customers time and effort. Convenience products are goods that customers usually purchase frequently, immediately and with minimal effort. For example, soap, toilet paper, and batteries — are all examples of convenience products.
Specialised products – Specialised products are products that consumers actively seek to purchase because of unique characteristics or loyalty to a specific brand. These consumers won't normally accept substitute products. For example, high-end fashion clothing, luxury vehicles, and famous paintings.
Brand products – The sentiment behind branded products is simple: the more positive the brand connotation, the more likely it is that a consumer will buy something from it. For those with brand recognition, the chances of a successful product concept — not just from a design and market opportunity — are much higher as they've established their position.
Advantages of product concepts
There are many benefits to using product concepts:
Product concepts are all about balancing high quality, accessibility and performance. As new ideas are shared as product concepts, you can start to assess and evaluate them, discarding low-quality ideas much earlier in the process. This ensures that you only ever go to production with product concepts that are most likely to achieve success — e.g. align with customer needs — and support business goals.
When established brands bring new product concepts to market, consumers are inevitably interested; they want to purchase the product and see the new features to satisfy their curiosity. As for the brands, they keep themselves in the media for as long as possible to increase perceived value and awareness of the new product concept.
If a company has created a strong product concept and marketed it effectively to its target audience, e.g. they've displayed the very high quality of the product and its functional value, it can charge more than its competitors. Remember, quality over quantity is the name of the game, and if consumers are aware of that fact (and it's embedded in their minds), they'll spend more.
Disadvantages of product concepts
The disadvantages of product concepts include:
Irrelevant and impractical features
One of the main concerns with early product concepts is that in the race for innovation and differentiation, there's a risk of going off track and missing the needs of potential customers. Even with unique features and better quality, it's important to focus on functional value. What is the problem you are trying to solve with the product concept?
In many markets, consumers are very price-conscious. They prefer cheaper solutions rather than products with higher quality because they are more affordable. With this in mind, if you have a target market or segment that is more price-conscious than your other buyers, consider creating a lite version of your product concept (where practical).
Examples of product concepts
Samsung's folding screens
Samsung wanted to supply customers with larger screen space, but also knew that portability was a key concern for its customers. In 2021, Samsung came up with a foldable screen – the S foldable — with a bi-fold design that opens to 7.2 inches.
Now, Samsung could see the interest in foldable tech due to propositions from other manufacturers like LG, but by moving fast and getting a product concept to launch, they now lead the way within the telecommunications market.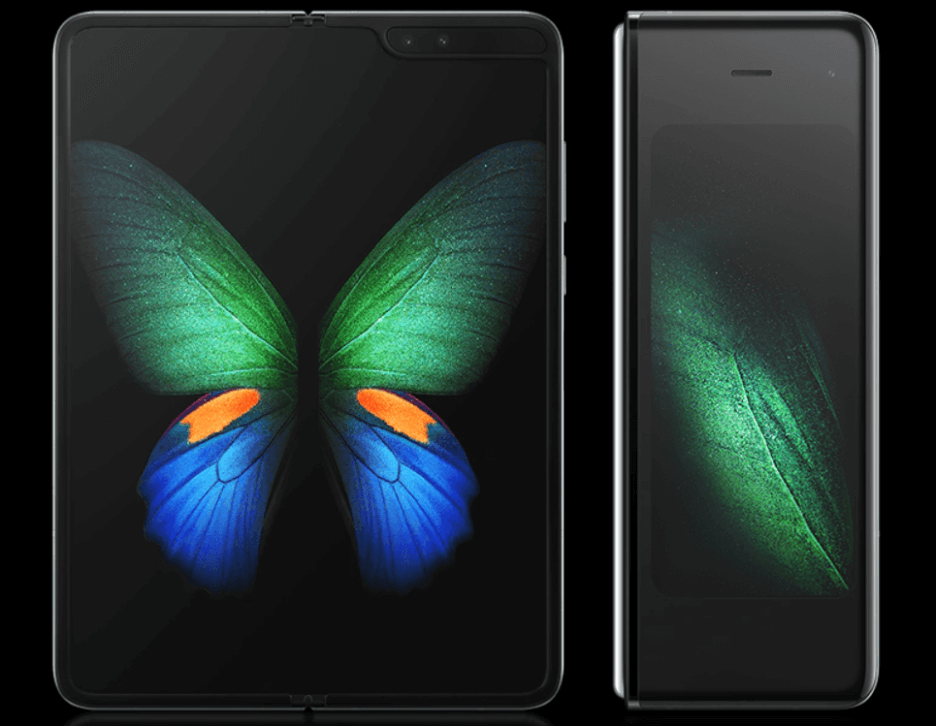 Under Armour
The HOVR Infinite shoe by Under Armour for runners is another great product concept.
The team at Under Armour knew just how much runners obsess over their footwear. And why wouldn't they? After all, every step a runner takes has the impact of 2-4x their body weight, holding them down and contributing to injury.
With HOVR, Under Armour wanted to create a new product that combined both cushioning, responsiveness and energy return to essentially lift runners up. They wanted to make every stride feel effortless.
This was new territory for the brand, so the team knew that if they didn't get the formula exactly right, they'd end up missing the mark in costly fashion.
Quatrics was able to help shorten their feedback loop with product testing, which led to redefining the HOVR cushioning platform. Within weeks of its release, the HOVR Infinite received a 2019 Runner's World Recommendation Award. Read more about this story.
How to apply product concepts for success in business
Here are some ways that you can apply a product concept into the operations and planning so that you gain the full benefits:
Evaluate the product concept against your business goals
How do you know if your product concept is any good? We've put together a handy guide that gives you the confidence to build your product concept from the ground-up.
Use it to conduct product research
Concept testing is how "people, without prompting, interpret an idea for a new product or service." (Smith and Albaum, Fundamentals of Marketing Research, Sage Publications, 2006)
Using a product concept as a marketing concept
Product concepts are part of the overall product strategy and because of its usefulness across other sectors of the business, product concepts can support:
Marketing concepts — e.g. a company's ability to compete and achieve maximum profits by marketing how delivers better value = through the product and
Production concepts — e.g. the belief that customers are more attracted to products that are readily available and purchasable for less than competing products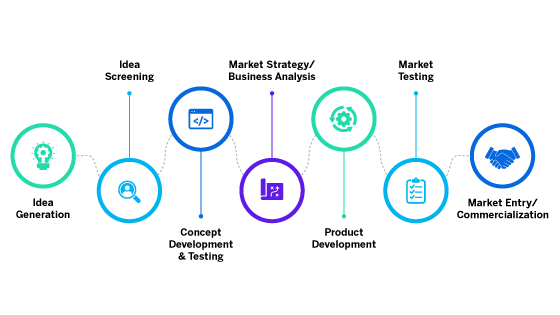 For example, brands can build a marketing strategy around product concepts — this includes messaging, sales collateral, content (such as FAQs, product sheets and so on) to help the product land as successfully as possible.
It also works alongside a selling concept (the belief that you must convince a customer to buy through marketing the benefits of a product or service), as teams can articulate the key features and capabilities to interested parties.
Finally, product concepts can also support ongoing marketing strategies, as markets and/or maturity develops, new product concepts can keep customers interested and engaged in the next big thing.
Research the concept to verify it against your customer market
The main disadvantage of a product concept is uncertainty: without the right data, there's no way of knowing if it's a winning idea.
At the same time, even with a winning idea, without the right market analysis and needs-based research, the product will never get off the ground or support business goals!
So, there are a few areas that you should invest in to ensure you have the best chance of success:
Understand your customers (buyer personas)
Who are they and what do they want? What are their buying habits? When do they buy products?
Market research
How do your customers interact with your products? What feedback has been provided from customers that suggest they prefer products with new innovative features or a new product altogether? What problems will the product solve for your customers?
This research can be carried out quickly and at low cost using surveys, giving you the data you need. There are several survey types to support the above research areas.
Here are some of our free example templates to see the kinds of questions you can use:
Identify your most promising product concepts
With the Qualtrics Concept Testing tool, identify your most promising product concepts with ease — from those that offer the best market opportunities to innovative ideas that make the most of R&D efforts.
Test every aspect of your product concept — features, branding, messaging, strengths and weaknesses, and more, all to maximise your success. You can also uncover crucial insights about your product concepts buried deep in open-text responses. Apply AI to automatically uncover topics and sentiments to find out how testers truly feel about your product concepts.
In addition, you can test:
New product concepts
Migration paths
Usability
Pricing and more
And if you need help finding the ideal set of respondents to survey for your product concepts, we can help. Whether your target audience is composed of tech-savvy traditionalists, fundamentalists or those looking for truly innovative products, we can help you find them and maximise survey responses to get the insights you need.
It's time to take the guesswork out of results, make your concept testing simple and reveal hidden product differentiators, opportunities and roadblocks.