---
In the past, employees have been viewed as one-dimensional assets by human resources teams — 'capital' if you will.
But these words sum up precisely what's wrong with traditional HR processes — they're not human-centric. After all, who wants to go to work when their entire being is encapsulated as 'capital'?
Fortunately, more and more organisations are humanising the concept of work and rethinking the roles employees play, including how best to empower them to be the best they can be.
A step in the right direction
HR leaders know that when employees are engaged, supported, fulfilled, and treated like human beings, they're much more productive, and far less likely to leave. This not only helps to drive better business performance, it also helps to attract new candidates and solidify the organisation's position in the market.
The thing is, every employee has something called 'discretionary energy': energy they choose to expend at work with colleagues, and serving customers — or not. Engaged employees have more, while disengaged employees have less (or lack it).
Increasing discretionary energy starts with delivering great, human-centric employee experiences. When organisations meet the experience expectations of employees (from pay and benefits to well-being and development opportunities), they're much more likely to go above-and-beyond when called upon.
Indeed, according to research, organisations that improve their employee experiences, and therefore their employees' discretionary energy, achieve a 2x average increase in EBITA: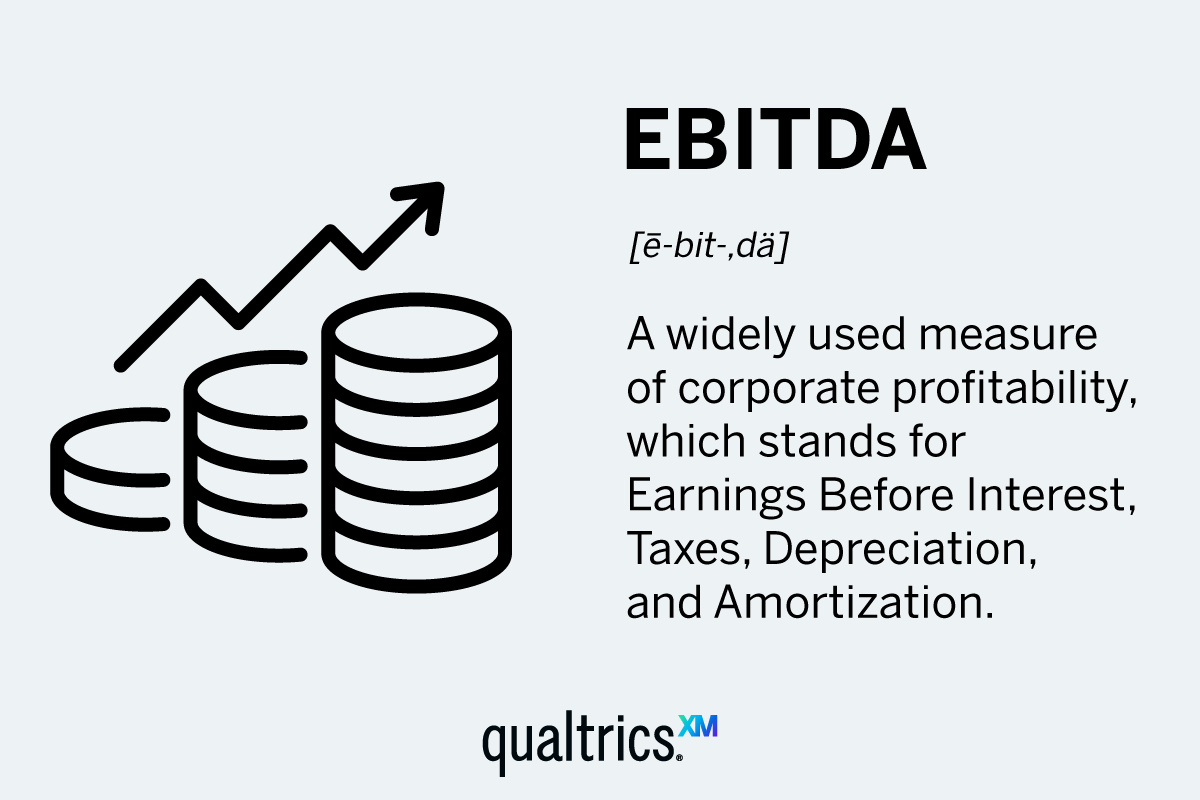 With more and more employees resetting their relationships with work (and some 'quiet quitting'), it's never been more important for organisations to use human experience management (HXM) to deliver more meaningful and resonant experiences.
And this is a core part of overall employee experience management.
Free ebook: 2023 employee experience trends report
What is human experience management?
Human experience management (HXM) focuses on the people (your employees) who make your business successful, and their 'human' side that adds value to their work. Traditionally, organisations have relied on human capital management (HCM) technology to manage employees — but it's falling short of what they need and expect.
Today's employees prize community, connection and transparency. Empowering employees and ensuring they're comfortable in the workplace sends the message that business leaders treasure them as people, and not as cogs in a corporate machine.
Subsequently, the focus of HR is shifting from simply delivering and supporting processes to creating and optimising experiences for employees. Many organisations are now dropping HCM technology (which falls short) to adopt solutions like HXM to provide employees with what they need to thrive.
The reason for this is simple: HXM ensures that employees are supplied with the right technology, resources and tools to help them do their best work, and that they enjoy optimum overall employee experience to deliver business success.
What is human experience management in HR?
HR leaders have always understood how valuable HCM is; research shows that human capital is 2.33 times more valuable than physical capital.
But the problem with traditional human capital management is that it focused solely on operational data (O-data), such as:
Salary
Specific training
Bonuses
Reputation
Punctuality
Loyalty
Turnover
Recruitment
Consequently, it isn't tailored to the needs of employees themselves: their expectations, aspirations, emotions, empowerment or culture. The things that encourage employees to exert their discretionary energy just weren't considered.
Human experience management, however, goes beyond the operational to focus on the experiential as well. Let's break it down further.
HCM versus HXM
| HCM | HXM |
| --- | --- |
| Focuses on HR operations (O-data) | Focuses on employee experiences (X-data) |
| Focuses on organisational goals | Focuses on human experience |
| | Focuses on creating a safe, productive working environment |
| Shows what is happening | Asks what is happening, then |
| | Asks why it is happening |
Now, this is not to say that HCM data is not valuable — it is. And when it's combined with HXM data, it joins up the dots connecting employee motivation, decision-making, and leadership behaviours to drive better business performance and competitive benefits.
HXM technology combined with the best bits of HCM give a more holistic picture of employee experience, pinpointing where companies can do better with employee engagement, to benefit the business.
Why should businesses care about human experience management?
Post-pandemic, employee mental health is high on the agenda, US productivity has slumped, and millennials, who make up 35% of the American workforce, are demanding higher quality of working life. They want better working practices, environments, support structures and opportunities for career advancement.
Most importantly: these millennials are the leaders of the future, and the world of work is changing.
HXM is precisely what HR teams need, right now, to attract, engage and retain the talent of tomorrow. Below, we'll outline the benefits.
Retention and employee growth
HXM brings many advantages to an organisation, one of the most beneficial being employee retention and employee growth. It achieves this by putting a greater emphasis on empathy and understanding, and rather than treating employees as 'capital', each one is recognised as a thinking, feeling human. This is critical to creating a positive employee experience.
Appeal to Gen Z and Millennials
Where Millennials demand a high quality of working life, Gen Z's expectations will be even higher. A rich employee experience, rather than a 'job for life', will become the norm for Gen Z workers who are just coming on stream. More so than previous generations, they'll want to work for organisations that understand the importance of values, performance-based pay, well-being, diversity, equity and inclusion, and much more.
Flexibility
With the rapid shift to remote and hybrid working, flexibility continues to shape working life beyond 2022. Remote work, however, is not enough as that can bring problems of its own with loneliness and disengagement. Instead, individuals need to be free to choose where, when and how they work, and on what. Business outcomes will become the imperatives, rather than presenteeism and clocked-up hours.
How to improve human experience
There are several things to consider before implementing an HXM strategy. These aspects are bound together and form the foundation for a company culture and operational structure that puts your people first.
Employee experience plays a pivotal role in human experience management. Before you do anything else, set up the HR processes to measure it.
1. Employee experience
From the moment a prospective candidate looks at your job ad, to the moment they leave your company, everything that employee learns, does, sees, and feels contributes to their employee experience.
And employee experience is where human experience management begins. To deliver the best employee experience possible, you must listen to your people at each stage of their employee lifecycle, identify what matters most to them, and create experiences that are personalised.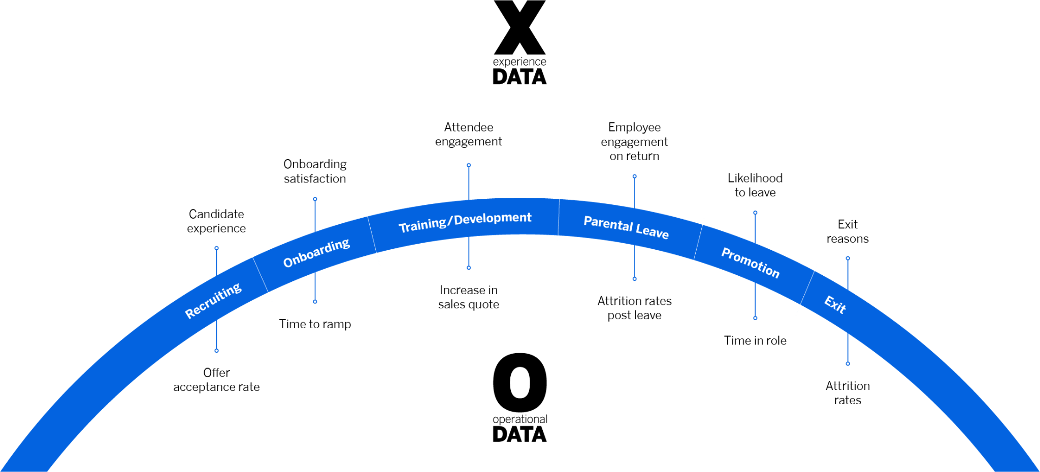 Employee engagement, which is a crucial part of overall employee experience, is the leading indicator of an organisation's performance.
Organisations whose employees are highly engaged tend to perform better than competitors in:
Innovation
Productivity
Customer satisfaction
Solution marketing
Positive customer experience
Profit
Revenue growth
Conversely, organisations with disengaged employees (ones referred to as 'human capital', perhaps) experience threats such as:
High employee turnover
Loss of intellectual capital
Significant reskilling costs
Damage to company reputation from disgruntled employees
The best way to find out how engaged your employees are is to ask them. You have a range of surveys your HR teams can use to gather meaningful employee experience data throughout the employee lifecycle:
Employee engagement surveys
Training and assessment surveys
Pulse surveys
Multi-rater assessments
Onboarding feedback
Exit interviews
These are all essential features available with Qualtrics EmployeeXM™ — and form the foundation for a strong employee listening program.
2. Foster a company culture of belonging
Like food and shelter, belonging is a basic but critical human need — when people feel connected to others or a place, they're more likely to feel satisfied, as well as mentally and physically fit.
Indeed, research shows that workplace belonging has emerged as the top employee experience driver linked to engagement and well-being.
To help employees feel they belong:
Make new hires welcome the second they step through the door
Ensure your workplace is diverse, equitable and inclusive
Have some great ESG initiatives to make a positive impact on the world
Listen to every employee's story
Encourage employees to be their authentic selves at work
Ask people to provide insights into where you could do better
Learn how to build bravery and belonging at your organisation with these top tips.
3. Well-being
In today's world, employee well-being is massive, and not before time. Gone are the days when employees were expected to work themselves into burnout. A good HXM program recognises that employees will have ups and downs in their working life, and offers well-being support at all times.
The main goal of employee well-being is to keep employees happy, healthy and comfortable, with a pleasant working environment, opportunities to take breaks and exercise, and enjoy what they do. When things are not going so well, employees need to feel that they can ask for help, and get support from their managers.
Find out how to create a culture of well-being at your organisation.
4. Mental health
Inseparable from well being, looking after employees' mental health is critical for a functional workplace. The world of work can be high stress, and outside work many people are dealing with struggles and challenges that are hard to leave at home when they come into work.
A good HXM program will include initiatives that reduce unnecessary workplace stress, and give employees the opportunity to express and work through issues that affect them mentally.
5. Recognition and rewards
When employee recognition initiatives are thoughtful and genuine, they strengthen the relationship between employees and an organisation. Paying workers fairly, offering competitive benefits, and giving bonuses for consistently good work and goal achievements make people feel they are treated as humans, not just machines.
Recognising employees that go the extra mile also helps reinforce behaviours that align with a company's values, mission, vision, culture and strategy.
6. Learning and development (L&D)
Create a skilled, motivated workforce by continually teaching and developing your employees. Candidates applying for jobs envisage lifelong learning, and look forward to embracing growth opportunities.
Programs of workplace training, seminars, workshops will develop your people and offer better employee experiences to invigorate your workforce.
For example, using Qualtrics 360 Development, you can empower your employees and help chart a route forward for their continued, ongoing success.
Using technology in human experience management
If you want to take a more human approach to experience management, you're going to need tools like the Qualtrics Employee Experience platform (EmployeeXM).
EmployeeXM enables organisations to completely transform employee experiences at scale and across every touchpoint. It gathers continuous feedback from every employee experience to give you the insight you need to improve engagement, talent planning, productivity, and innovation. It ultimately empowers you to put your people first.
Qualtrics EmployeeXM drives and supports every facet of the employee experience, including diversity, equity, inclusion and belonging, engagement, well-being, culture, learning and development, career growth, and much, much more.
It features real-time predictive analytics to surface key areas to focus on, automated actions and guided manager workflows to help HR leaders make crucial changes in time, and the most powerful listening tools to work out exactly what employees need and want.
You can also supplement your employee experience platform with a system such as the SAP SuccessFactors HXM Suite. The suite makes it easy for your HR professionals to combine all your HR processes and conduct surveys at every point in the employee lifecycle.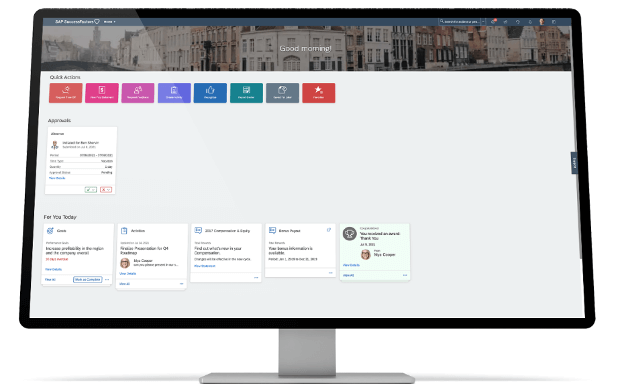 SAP SuccessFactors HXM Suite will help you deliver exceptional employee experiences by connecting your human resource management system (HRMS), core HR and payroll, talent management, and people analytics, driven by embedded intelligent technologies such as machine learning.
With these solutions, It's time to go beyond traditional human capital management (HCM) and deliver experiences that keep every person in your organisation engaged and productive.