---
Definition of employee engagement
Employee engagement is defined as how much an employee is committed to helping their organisation achieve its goals. It's demonstrated by how employees think, feel, and act, as well as the emotional connection employees feel towards their employer.
53% of employees around the world are engaged at work
Download our employee engagement survey template
Download Now
---
Why is employee engagement important?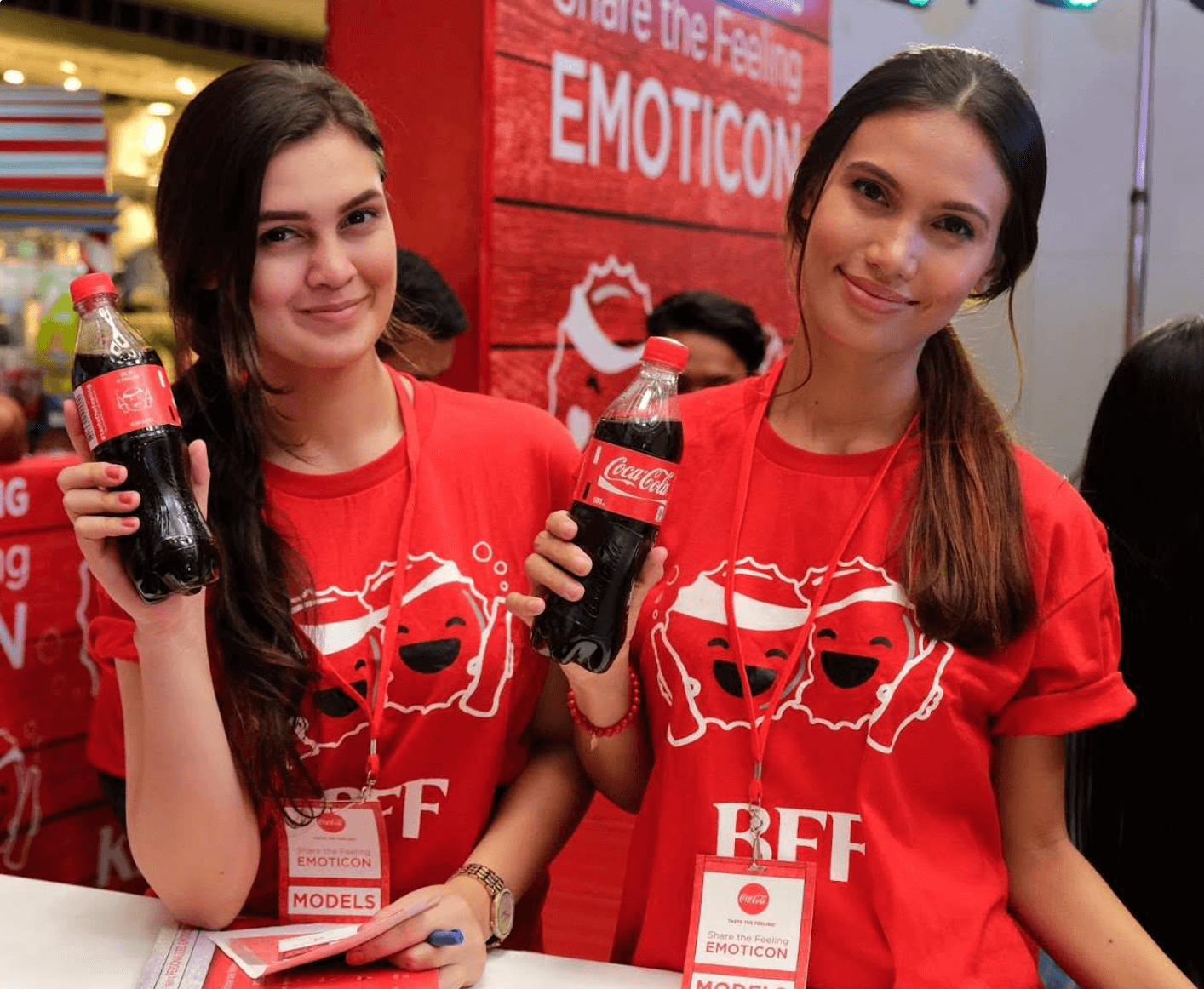 The problem: Coca-Cola found workforce productivity declining, along with negative perceptions of prior performance management programs. Only 33% of employees had a  positive view of performance pay, and 7 out of 10 thought that innovative risks were being punished at one of the world's most innovative brands.
The solution: Coca-Cola built a new performance enablement program on Qualtrics that focused on enabling managers to have frequent, data-driven decisions. Branded as "Refreshing Conversations", every manager assesses each direct report monthly and receives anonymous monthly feedback from them.
The result: The turnaround has been dramatic: of the 6% of employees identified as at-risk for poor performance every quarter, 66% course correct quickly. 85%  of managers are using the performance enablement platform, and 72% of all employees say they are now clear about what matters most for the next 30 days. And workforce productivity is at its highest level in 20 years.
Qualtrics EmployeeXM™  has been key to gathering better, stronger, and  faster data to inform decision making.  The visibility of our employee data is essential to our performance enablement approach of frequent, informal, forward-looking coaching.
Measuring employee engagement
Employee engagement measures use data from employee surveys or employee listening programs. It isn't just a yes or no, or sliding scale answer to: "How engaged are you at work?" That question would simplify such a complex question, not to mention the different interpretations people may put upon it.
At Qualtrics we calculate employee engagement scores as a composite measure of five factors. These help us to understand intended behaviours:
Intent to stay – the likelihood that people will still be with the company in the next 2 years
Work involvement – the psychological and emotional contribution people apply to their work
Discretionary effort – the level of effort above the minimum required that people are willing to put into their work
Pride in the company – the extent to which people feel happy and proud working there
Willingness to recommend their organisation – how likely people are to recommend their organisation to other employees, friends, and family
Each of these items provides a score which, when combined, gives an overall metric of employee engagement.
Jump to: Employee engagement drivers
---
Creating an employee engagement strategy
1. Shift mindset from employee engagement to employee experience
Just as the rise of the service economy opened the door to employee engagement, the experience economy has seen a shift towards 'employee experience' – a more holistic view of the workforce that sees engagement as just one lever to pull.
And it's important to remember that it's up to the company to provide the experience. Your company culture and company mission must now support, encourage and empower a great employee experience.
Today's most successful organisations are looking not just at an annual or bi-annual snapshot of how their employees feel, but are running employee listening programs that gather feedback throughout the employee lifecycle. We call this experience data (or X-data) as it seeks to understand the complete employee experience.
2. Know how to gather employee engagement data
Consider the lifetime of an employee at your organisation (the employee journey) – there are key milestones along the way, whether it's their interview, onboarding process, performance reviews as well as other surveys that crop up during their career.
Each survey presents an opportunity to gather feedback and understand the key drivers of engagement and how to improve that experience:
Always-on feedback – an on-demand, anonymous avenue where employees can raise issues and provide feedback.
Ad hoc surveys – just-in-time feedback on specific initiatives eg. organisational changes
Employee lifecycle feedback – event-triggered feedback that gets employees' views at key milestones in their journey with a company. It includes candidate, onboarding, exit, and training feedback
Multi-rater assessments – performance and development evaluations that simplify the 360 reviews and feedback from peers, managers, and direct reports
Census engagement surveys – the annual or bi-annual 'deep dive', it covers the widest range of topics and allows you to understand the key drivers of employee engagement and identify areas for improvement
Advanced employee experience practitioners are also leveraging operational data (O-data) such as employee churn rates, adoption of benefits programs, participation in affinity groups, etc. Combining this with experience data (X-data) allows HR leaders to get an even fuller picture of their people's experience.
3. Know the key drivers of employee engagement
The following factors have all been shown to be key drivers that impact workforce engagement. These should all be included in your engagement survey (see our engagement survey template if you need help with yours). Your analysis should surface the ones you need to focus on most.
Collaboration – are they able to easily work with other teams, team members, or colleagues without barriers or conflict?
Communication – are they getting enough info from the company about what's happening and do they feel they're being listened to?
Company leadership – do employees believe in and trust their senior leaders?
Corporate responsibility and ethics – do they feel the company is a good corporate citizen with a worthwhile cause?
Culture – Management creates an environment of openness and trust where their values are aligned with that of their employer
Customer focus – are they actively engaged in a customer-centric organisation and are they empowered to do what's needed?
Growth and development – do your people feel they have opportunities for advancement and career development at this company and a clear understanding of how to do this?
Inclusion – do they feel the organisation is inclusive and fair to all employees?
Belonging – do they feel they belong here?
Job enablement – do they feel they have the training they need to do their job?
Safety – Do people feel their safety is critical to the organisation?
Work-life balance – do they feel the company allows them to achieve the balance they need between work and personal life?
Work processes – do the work processes in your organisation allow employees to be as productive as possible?
4. Get the right insights to the right people
It's essential to map out who gets which insights to action them. The data must go to someone who can do something with it. There's little that's more dispiriting for employees than to give feedback, then nothing gets done as a result of it . Executives will need different insights to managers, and HR leaders will need different insights altogether.
5. Measure employee engagement
Employee engagement is easy to get started with – in fact, there are just 3 steps you need to follow:
Run a survey
Analyse the data
Act on and communicate the results
…and repeat!
How to drive employee engagement
Here are the key ingredients for each of the 3 stages:
1. Run your survey
Survey design – a  rule-of-thumb for a full engagement survey length is 30-50 items. Some organisations run an annual engagement survey, but the latest thinking is that pulse surveys are better as employee engagement initiatives. You can choose a cadence that works best for your organisation.
Read more about how to design your survey
Collect responses – make sure you encourage participation from your entire organisation, or sample, and keep a close eye on response rates. You might need to keep the survey open for 2-3 weeks to give people the best opportunity to give their feedback.
2. Get the data
Define the dashboard roll out – decide which dashboard views different teams will be able to see and when.
Make it relevant – make sure you deliver results to the right people and don't drown them in data. For example, you can map your survey to your organisational hierarchy to ensure managers automatically receive their own teams' results. This helps you keep it focused on the data that's most relevant to them.
Set clear expectations – let managers know what you need them to do with the results and what you expect from them.
Brief the leadership team – don't pile all the results data on the company leaders. Schedule an overall briefing with the key insights and areas to focus on so you can work out next steps and action plans.
3. Act on the results
While there might be some things you can do at an organisational level, the greatest impact on engagement will come from the actions leaders across your organisation take to act on feedback and improve employee engagement.
For organisation-wide initiatives, align closely with your leadership team, and set 1 or 2 key focus areas. It's a good idea to assign someone to each one to oversee progress on it.
When it comes to managers, ensure they're able to see the key drivers of engagement for their teams, plus where the team returned low scores.
These should be their priority areas, and managers can then put action plans in place to improve them.
Communicating what's been heard and what's being done (or not) to resolve feedback is crucial. If something is actioned because of people's feedback then it's important that employees are told that this was the result. Often change can happen without employees becoming aware of the causal effect of their responses.
Customer Success Story 2 – Buzzfeed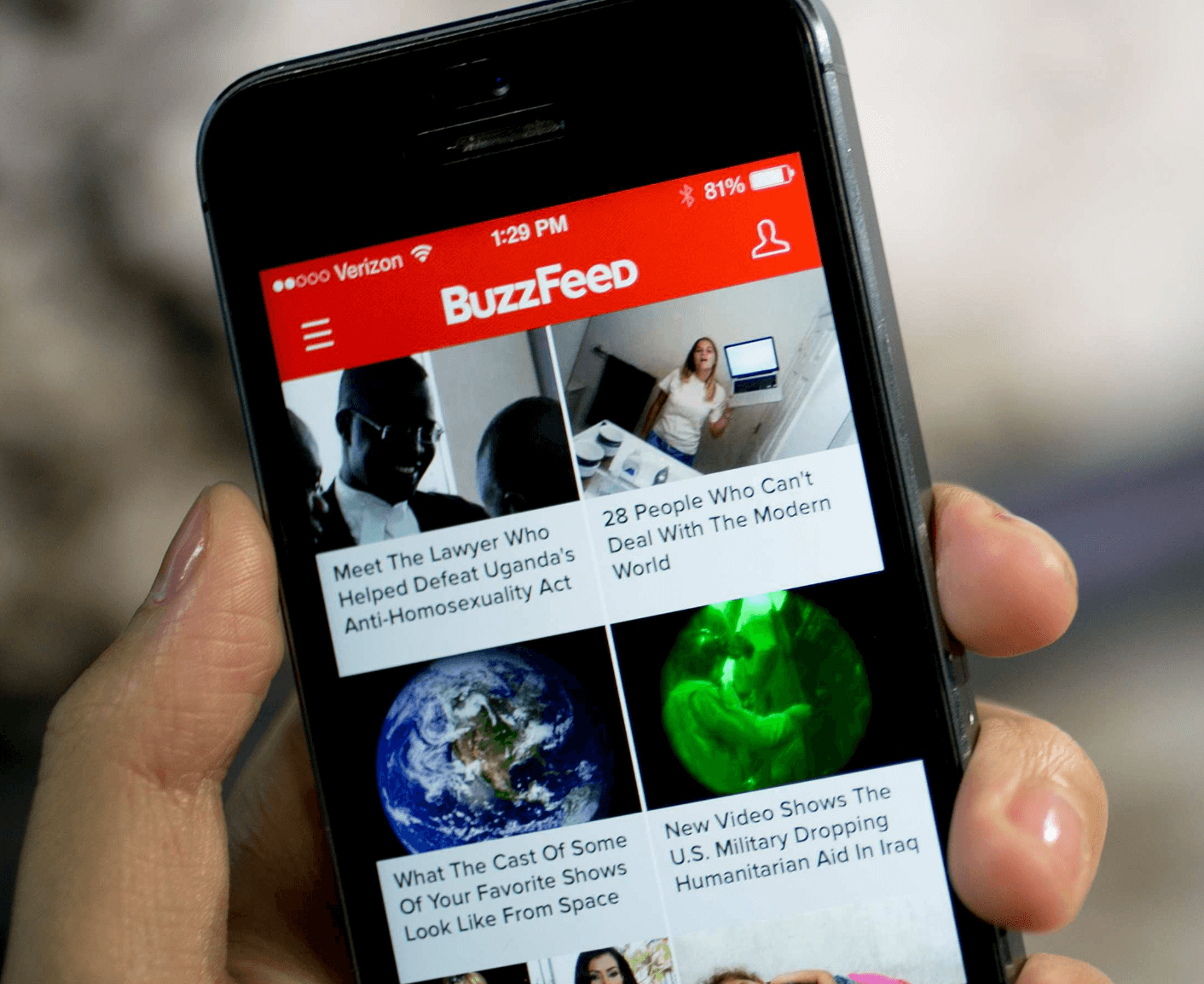 The challenge:  Buzzfeed wanted to gain much more reliable information about their employees' attitudes and behaviours, measure the impact of specific interventions and gain a better sense of what was working and what was not.
The solution: BuzzFeed worked with Qualtrics to develop a more comprehensive set of questions and used the additional feedback to create a platform that gave employees more access to technical documentation and information.
The result: survey participation rates jumped from 40-60% to 99%, and approval rates for the access platform increased by 42 points.
My job as a People Analytics leader is to  mobilise the voice of our employees, which I can  capture thanks to Qualtrics.
Employee engagement surveys
Designing an effective employee engagement survey needs careful thought to return the best possible results and data. Here are our tips and template to build the most effective survey for your organisation.
Before you start
Here are some things to think about first:
Decide whose input you need to include and whose input you don't need (manage expectations by explaining why you are not consulting them)
Set clear deadlines and turnaround times right from the start
Ask participants to let you know upfront if they cannot meet the timeframe, so you can assign someone else
Establish one person for the final sign-off, and make it clear to everyone in the sign-off process that when they say it's final, it's final
Distinguish 'nice to have' questions from 'must have' questions
Avoid designing your survey by the committee
Using our survey template
In line with the industry standard, our employee engagement survey template uses a 5-point Likert scale from 'Strongly agree' to 'Strongly Disagree' for all items.
---
The questions cover three key areas:
Engagement – these questions go at the front of your survey, and measure what drives employee engagement: pride in the organisation, motivation, advocacy for the organisation, intent to stay and job satisfaction.
Core themes – these ask about the conditions that make an engaged employee. For example, questions about collaboration, communication, customer focus, growth and development, inclusion, leadership, and work processes.
Additional themes – depending on what's happening in your company or market at the time, you might also want to ask about additional topics. In our engagement survey template you'll find some additional ones you can include – try to avoid throwing them all in, and only ask them if they're relevant. This will prevent your survey from becoming too unwieldy.
---
Analysing your results
Once your data is in, you need to turn it into insights.
With the right analysis, you can see what's driving key metrics, such as engagement and retention, so you know where to focus your improvements.
One of the most useful tools here used in employee engagement research is a key driver analysis — a statistical test that surfaces the leading factors that have the biggest impact on employee engagement.
It shows, in an easy-to-read format, the drivers of engagement, how important they are and, how people rated them.
The idea is that by focusing on the high impact/low scoring drivers, you'll tackle areas with the biggest impact to engage employees in your company.
Using employee engagement software to find insights
Using an employee engagement platform is an effective and scalable way to automatically analyse the data.
The best staff engagement platforms make running complex analysis easy, whether it's identifying the key drivers of engagement or automatically surfacing the actions that have the biggest impact on engagement.
The best platforms also map the results back to the organisational hierarchy, delivering them straight to managers' inboxes so they can get stuck in immediately and start improving things for their teams.
See how you can improve engagement with EmployeeXM
Request Demo
---
How to increase employee engagement
The best way to boost employee engagement is by taking action on the insights. Here's how to make sure your employee engagement insights result in meaningful change and improvements in employee performance for your people.
There's a science to improving levels of employee engagement. But unfortunately, there's no simple cookie-cutter approach — it all comes down to understanding your key drivers and company context so you can take action to improve what will have the biggest impact.
There are two strategies you can use to approach your improvements – create changes at an organisational level and changes within individual teams.
In most cases, you'll need to do both.
At an organisational level, work with your leadership team to identify the key drivers that affect everyone.
It is only ever worthwhile to measure and analyse employee sentiment if you are willing to share results back and drive action
The biggest impact, however, will come at a team level. The vast majority of key drivers are things direct supervisors can impact, such as career growth, resolving issues at work,  or clarifying objectives.
The old saying "people don't leave companies; they leave managers" is a bit oversimplified, but the underlying notion is spot on. Gallup reports that 50% of employees who quit a job cite their boss as the primary reason.
Empowering your manager to drive change
If your managers have their employee engagement results, they'll know where they have a problem — that's the easy part. But how do they improve it?
This isn't something most managers will know about their own employees. That is, not without a little help from the HR team.
44% of new managers say they're underprepared for the role
You can help your managers to take action through a process called guided action planning.
Guided action planning provides managers with a "double click" on their opportunity areas. It goes beyond surfacing broad areas for improvement and offers specific actions leaders can take on the feedback they receive.
Here's how it works:
A manager learns they need to improve in one or more areas, based on employee survey results
HR surfaces the specific survey statements that got low rankings
HR suggests specific actions — an action plan — based on the feedback, which the manager can take to address and improve
Guided Action Plans create a closed-loop system with employee feedback; they give every leader the intel and power to drive impact in areas employees care about most. They also shift the dynamic from HR imposing accountability on managers — "here's your feedback; please act on it accordingly" — to enabling that accountability.
Automating guided action planning
Driving action at scale is difficult without the help of technology, this is especially true in medium-to-large organisations
EmployeeXM allows managers to automatically access their action plans as soon as the engagement results are in.
The plans are all based on what their teams said, and the key driver analysis that shows which areas to focus on.
All a manager needs to do is log in, open up their plans and follow them step by step. They can also track their progress, and check in regularly with the team through employee pulse surveys.
Improve employee experience by empowering your managers
Download eBook
---
Customer Success Story 3 – BlackRock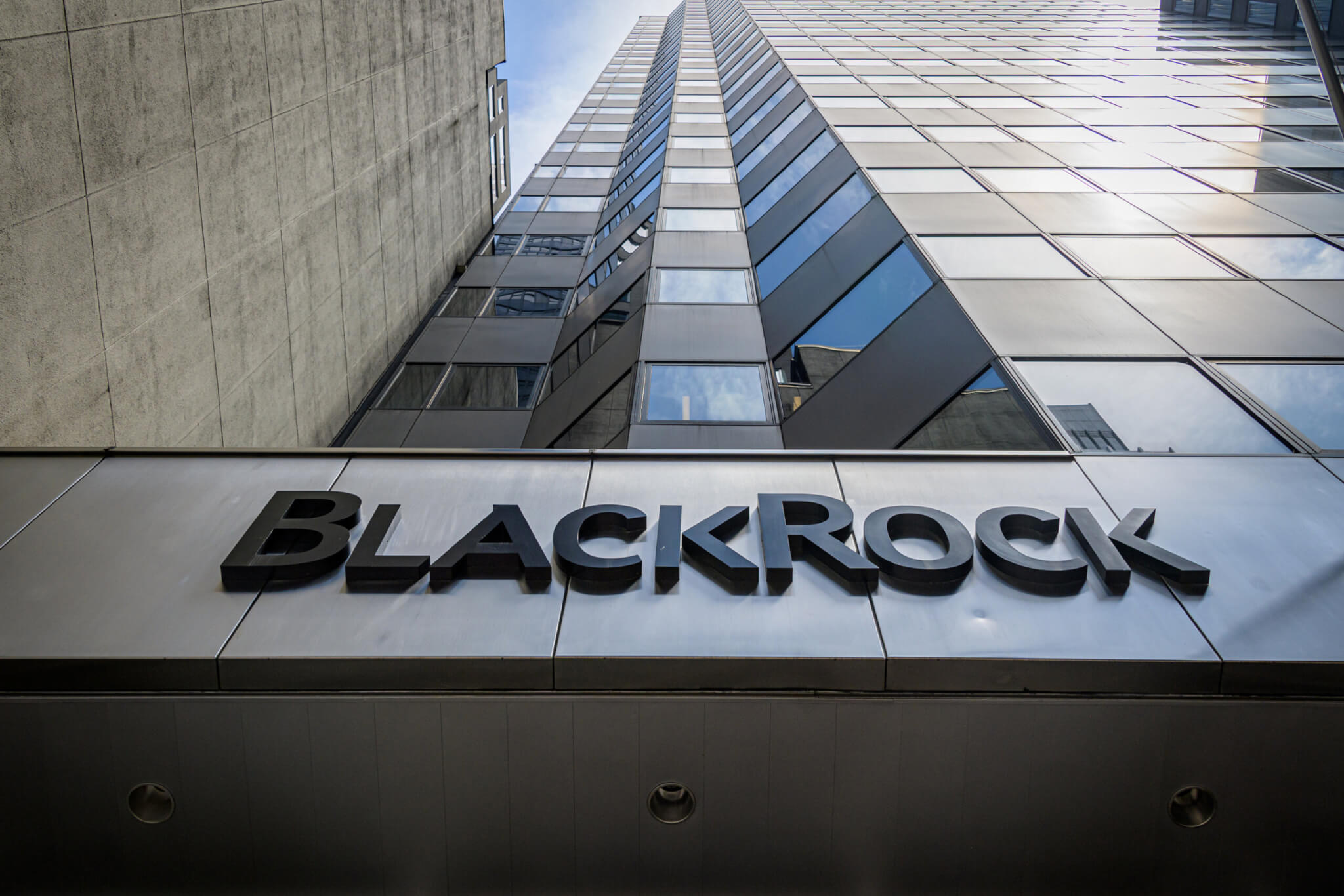 The challenge:  BlackRock wanted to close the experience gap, manage their employee data for analysis, and automatically distribute the right feedback to the right people with dashboards.
The solution: By integrating the  Qualtrics EX Platform with their Human Capital Management  System,  BlackRock has built a strong employee-focused culture,  clarifying and prioritising action planning. 360 reviews enable professional development of future leaders, and BlackRock's lifecycle program enables ongoing and open conversations between employees and leadership at scale.
The result: BlackRock achieved a 66% reduction in annual costs, a ten-fold increase in their speed to action and a fully-integrated platform.
In the extremely personalised and competitive world of financial planning and investment management, a highly engaged workforce is the key to delivering a superior experience to our clients
Maintaining your engagement program
An employee engagement program is not static — it will likely evolve over time as your workforce changes or as your employee engagement strategy matures. Here's how to keep things fresh.
If you've been running your employee engagement program for a while, you may find it's no longer getting the responses or results it used to. This may just mean that it needs a refresh. Here's what you can do.
Register for your EX Live Training series today
Review your questions
Look in detail at the questions you're asking. Some of them may now be redundant or irrelevant and need to be removed.
Keep an eye out for questions that:
score very highly year-over-year
are frequently skipped (this could be because they're either not relevant or the question is confusing)
are not actionable or answerable – every item should have an action and resources connected to it
now seem irrelevant or outdated to your organisation
Take a look at your reporting review
Assess the effectiveness and impact of your executive and team reporting so that it can be improved.
Make sure that you:
know who your audiences are for reporting, and so that you can reach each one
have resources in place for your managers to facilitate necessary change
consider other forms of reporting, such as videos and animations to communicate your results in an impactful way
Reconsider frequency
The timing of your engagement survey is critical to getting a good response rate. If you usually do an annual survey, also consider:
Would it be better to do it more than once a year? (A lot can change in a year)
Would shorter, more frequent surveys be better for the rhythm of your business?
Employees whose employer turns feedback into action "really well" are twice as engaged as those whose employer does not act on their feedback well.
Personalise engagement
Think about ways you can engage better with individual employees on the survey. You could have:
individual reports for each employee to view a summary of their results upon completion
a central place for employees to view results, or a general sharing of results
other channels of communication – do you rely solely on email, are there other platforms you can use?
Branding refresh
Make your survey look up to-the-minute and relevant by freshening up the design with colours and features.
If you have a creative team, let them loose on designing a new brand and theme for your program. Do you have a strong name for the initiative?
Refresh the online branding and site coding where necessary. If you have internal resources that design your website in CSS, they can help design a theme for the Qualtrics survey that feels consistent.
---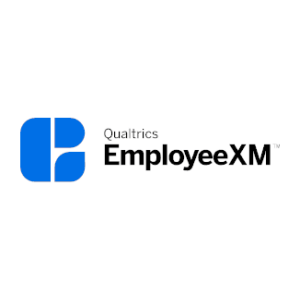 This article was written by the EmployeeXM team
Our EX Scientists are a global team of Employee Experience consultants who deliver advisory services for our clients to help them design and deliver world class EX strategies & programs. They provide empirically driven, best practice solutions.