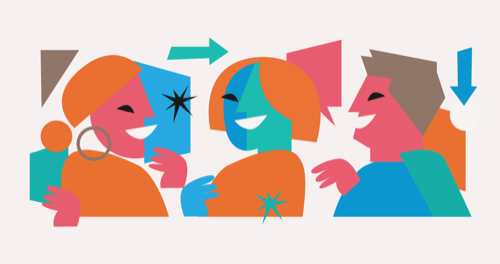 XM Solution Guided Program
Employee Engagement
Launch a full employee engagement program in days, with expert-designed content, workflows, reports and automation
Core Experience
Employee Experience
COST
Included with License
Understand the drivers of employee engagement, enable managers to act on real-time insights, and facilitate ongoing improvement to your organization. With an expert-designed engagement survey in 14 languages as well as all the communications, reports, guidance and action planning tools you'll need to turn your insights into improvements, you can start optimizing the employee experience in no time.
 Jump-start your employee engagement program with:
PROGRAM DESIGN
Engagement question set (up to ~80 questions) available in 14 languages
Engagement Survey Design Guide
Customizable, expert-designed dashboards
COMMUNICATIONS TOOLS
Internal communications guide for HR teams
Invitation & reminder emails (customizable) available in 14 languages
LAUNCH GUIDANCE
Streamlined implementation process
HR to-do list for an Engagement program
Real-time response rate tracking
ACTION TOOLS
Interpretation guides in-built into dashboards
Pre-configured analyses to surface the right actions and improvements
"How to take action" workbooks and templates for managers
External Benchmarks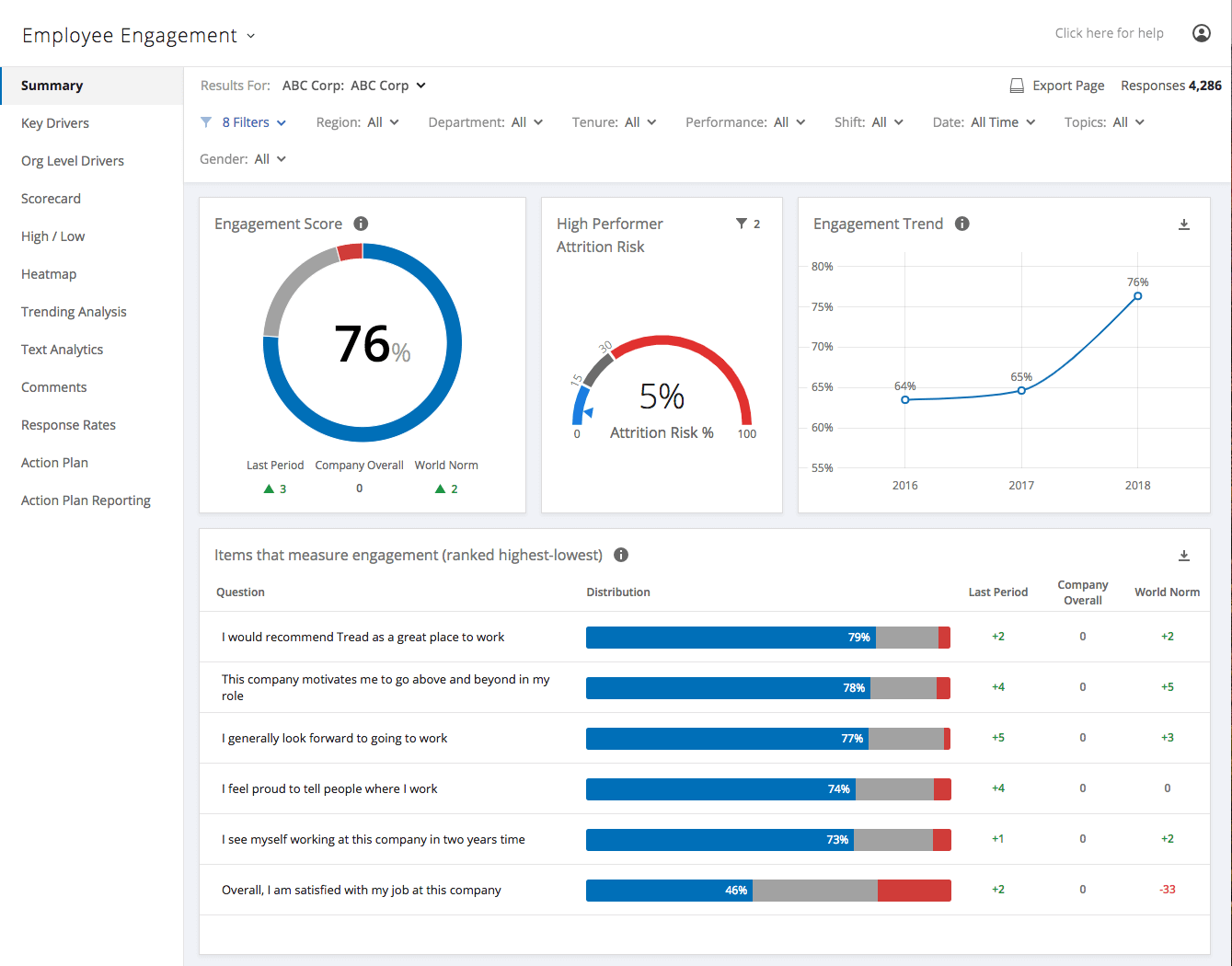 Outcomes Delivered
Improve employee engagement, experience, and productivity
Launch an expert-designed engagement program in a fraction of the time
Reduce unwanted and costly attrition
Identify, retain and develop top performers
Increase the overall lifetime value of employees
Category Tags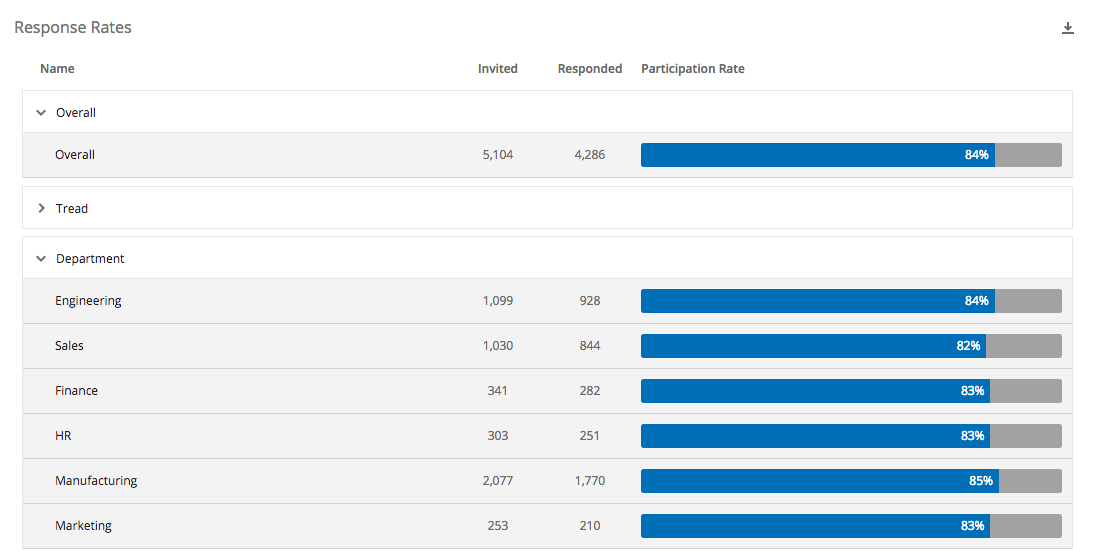 Real-time engagement data in no time
Get a live view of engagement as data flows in from expert-designed engagement surveys. There's no waiting on reports, it's all done automatically with powerful analysis to help you get to insights faster.

From insights to improvements
Managers can access their team's results to easily identify what they can do to improve the experience. And with action planning and reporting built in, they can stay on track to improve engagement within their teams.
What You Get
Expert-built Surveys
An expert-built survey template preloaded with the right questions to help you save time and get results faster.
Core Engagement Measurement

Organizational Commitment
Job involvement
Overall satisfaction

Drivers of Engagement

Autonomy/ Empowerment
Career Progression
Collaboration
Company Leadership
Customer Focus
Diversity & Inclusion
Pay & Benefits
Quality of Products and Services
Recognition
Resources
Safety
Social Responsibility
Strategy Alignment
Supportive Management
Training and Development
Work-Life Balance

Open-Ended Items
Program Communications
Program communications will help your employees be prepared for receiving the surveys and viewing the dashboards. This XM Solution contains the following communications:
Survey introduction
Employee confidentiality statement
Engagement survey invitations and reminders
Dashboard invitations and positioning statements to leaders
Prebuilt Reports and Dashboards
Get instant analysis of your data. Pre-built reports help you spend less time analyzing data, and more time delivering results.
Executive & HR Admin:

Insights Summary
Key Drivers
Scores by theme
Scores by high/low
Score by heatmap
Comments
Response rates

Manager

Summary Page
Scores by theme
Comments
Best Practices Guidance
Best practice guidance includes:
Streamlined implementation process
HR to-do list for an Engagement program
Interpretation guides in-built into dashboards
"How to take action" workbooks and templates for managers
Solution Details
Required License: Employee Experience 1
Languages
English
Category Tags
Not a Qualtrics XM Customer?
Qualtrics Experience Management Platform™ is used by the world's most iconic brands to
optimize the four core experiences of business.