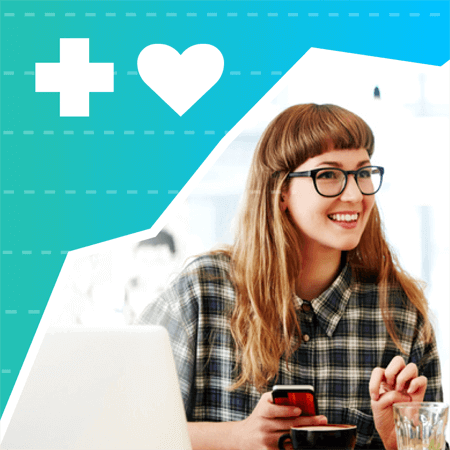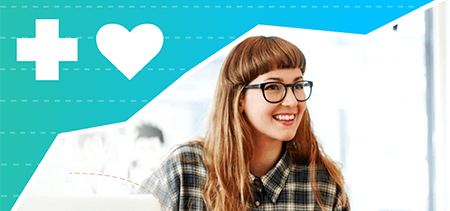 COVID 19
Remote + On-site Work Pulse
Rapidly address entire workforce needs for well-being, resources, safety and enablement throughout disruption—whether they are remote, on-site, or on the frontline.
Core Experience
Employee Experience
Whether you're supporting a remote workforce or protecting the health of essential on-site employees—it's never been more important to check in with your people and respond to their needs.
Remote + On-site Work Pulse is a free, out-of-the-box feedback solution designed to help HR and people leaders, operations and technology leaders, and the entire C-suite at any organization understand, prioritize, and respond to the needs of employees to keep them connected, enabled, and feeling safe during significant business disruptions.
Pre-configured surveys and reporting, developed by Qualtrics IO psychology experts, enable organizations to quickly launch, gather and analyze feedback from both remote and on-site workforces—providing the essential real-time data leaders need to navigate this unique and challenging time, support employees as they adapt to new and changing workplace environments, and maintain business continuity.
This quick-to-launch guided solution offers two proven methods to pulse the workforce:
Quick check-in: Pulse employees with a simple mood barometer and open-text feedback to get a quick, holistic view of morale and understand emerging workplace experience gaps.
Full remote + on-site evaluation: Pulse employees on up to five key areas most relevant to their current situation—working remotely or on-site—to understand their needs, pinpoint critical gaps, and prioritize where to take action on what matters most.
Support & Balance – Do employees have clarity around and access to relevant health and wellness resources? Are managers providing the necessary support so that their teams are set up for success?
Leadership – Are employees confident in leadership to make the right decisions during this time, including creating safe and effective remote or on-site work environments
Communication – Have employees received frequent and clear communication on policy amendments, health and safety practices, or other changes directly impacting them?
Remote Work Enablement – Are employee expectations around working remotely clear? Do employees have access to the proper technology, tools and internal resources to perform in their roles effectively?
On-site Safety – Are employees confident in their employer's health and safety support — like protective clothing and new sanitation practices — to keep them safe on the job? Are they satisfied with communications around new protocols?
Organizations of any size and industry can:
Quickly assess workforce morale and well-being
Understand employee needs as they adapt to changing work environments—whether remote or on-site
Identify what matters by geographic location and team—and prioritize actions to take in response
Reduce the impacts this disruption can have on culture, employee safety, and productivity
Outcomes Delivered
Find out if employees feel safe and supported
Ensure employees have what they need
Prioritize action around the most acute needs
Act quickly so employees can be productive and successful
Category Tags
Getting started is easy
Sign up for a free trial account by clicking "Get Started"
Login and select "Create new project" in your account
Select the Remote + On-site Work Pulse project under COVID-19 XM Solutions
Tailor the pre-configured survey template to your organization and workforce via the guided setup flow
Distribute your survey via the anonymous link and begin analyzing results
*This solution is free for 90 days
What you get
Two expert-built pulse surveys
The solution is preloaded with two pulse templates— the quick check-in and the full remote + on-site evaluation—providing the right questions to save you time and get results faster.
Methodology designed by Qualtrics IO psychology experts
Prebuilt logic and survey structure
Automated setup workflow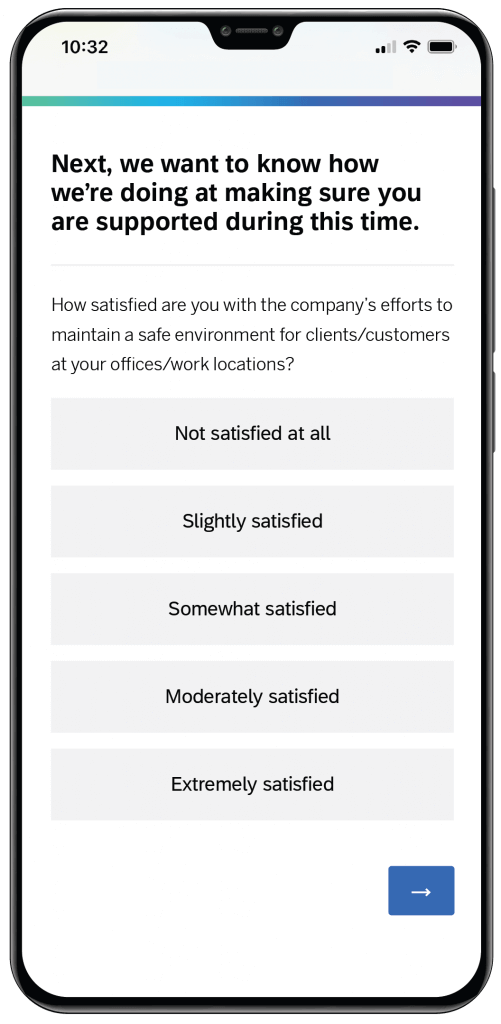 Pre-configured report
An expert-built printed (PDF) report aligned to each survey type with preloaded analysis and visualizations for both remote and on-site workforce feedback.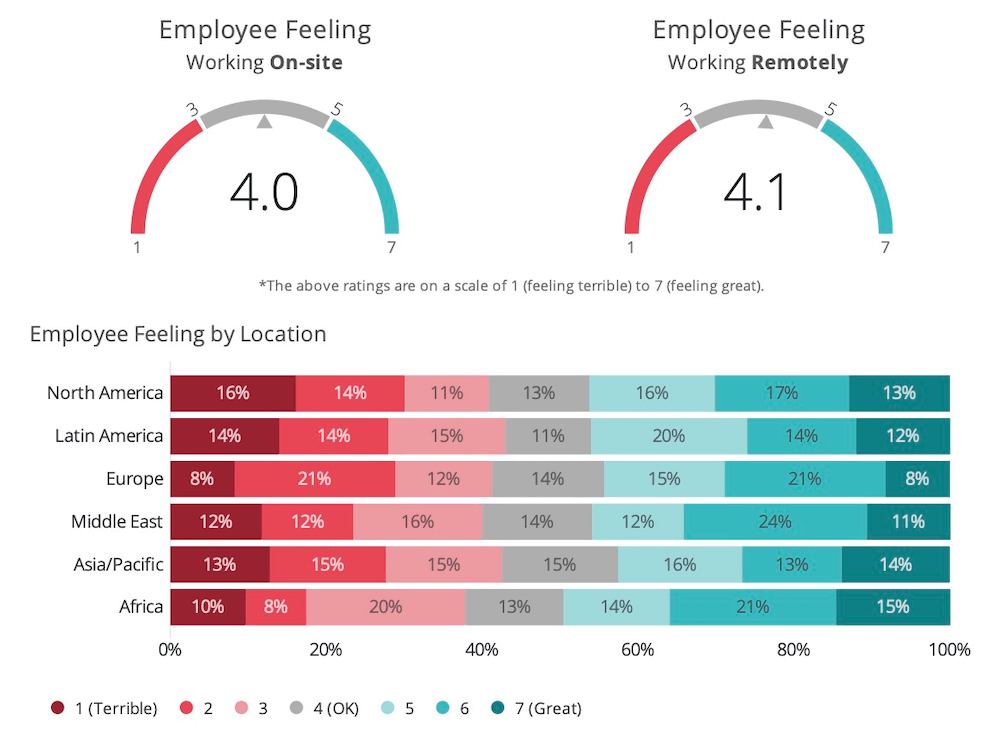 How-to guides
How to set up your pulse in 5 minutes
Additional Resources
Note: For English (US) language accounts, we have released an upgraded pre-configured printed report also developed by Qualtrics IO psychology experts. This new report comes with additional commentary to help you interpret and act on results. Download the QRF file here.
Languages
English
Category Tags
Not a Qualtrics XM Customer?
Qualtrics Experience Management Platform™ is used by the world's most iconic brands to
optimize the four core experiences of business.