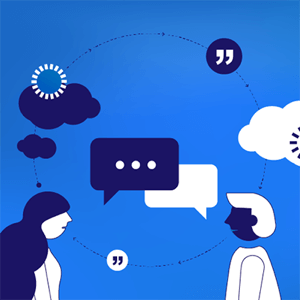 XM Solution Guided Program
Employee Onboarding Insights
Ramp your new hires quickly and improve new hire engagement with real-time onboarding insights and action planning to improve your onboarding programs.
Core Experience
Employee Experience
COST
Included with License
Improve your training and onboarding programs for new hires by collecting and analyzing real-time insights from new hires through our expert-designed Onboarding Insights program. With pre-built surveys, communications and dashboards, you'll have everything you need to help you design onboarding programs that reduce ramp time and drive early engagement for new hires.
Jump-start your employee engagement program with:
Expert program design
Preconfigured surveys, dashboards, and internal communications
Launch and program success guidance
You'll be able to:
Get started immediately with a program design based on extensive Qualtrics research and expertise from our team of I-O psychologists and XM scientists.
Launch an ongoing new hire and onboarding program in minutes instead of months
View results from real-time employee onboarding data in a pre-configured dashboard
Drive meaningful change with action planning tools that help you track your improvements from insights right through to implementation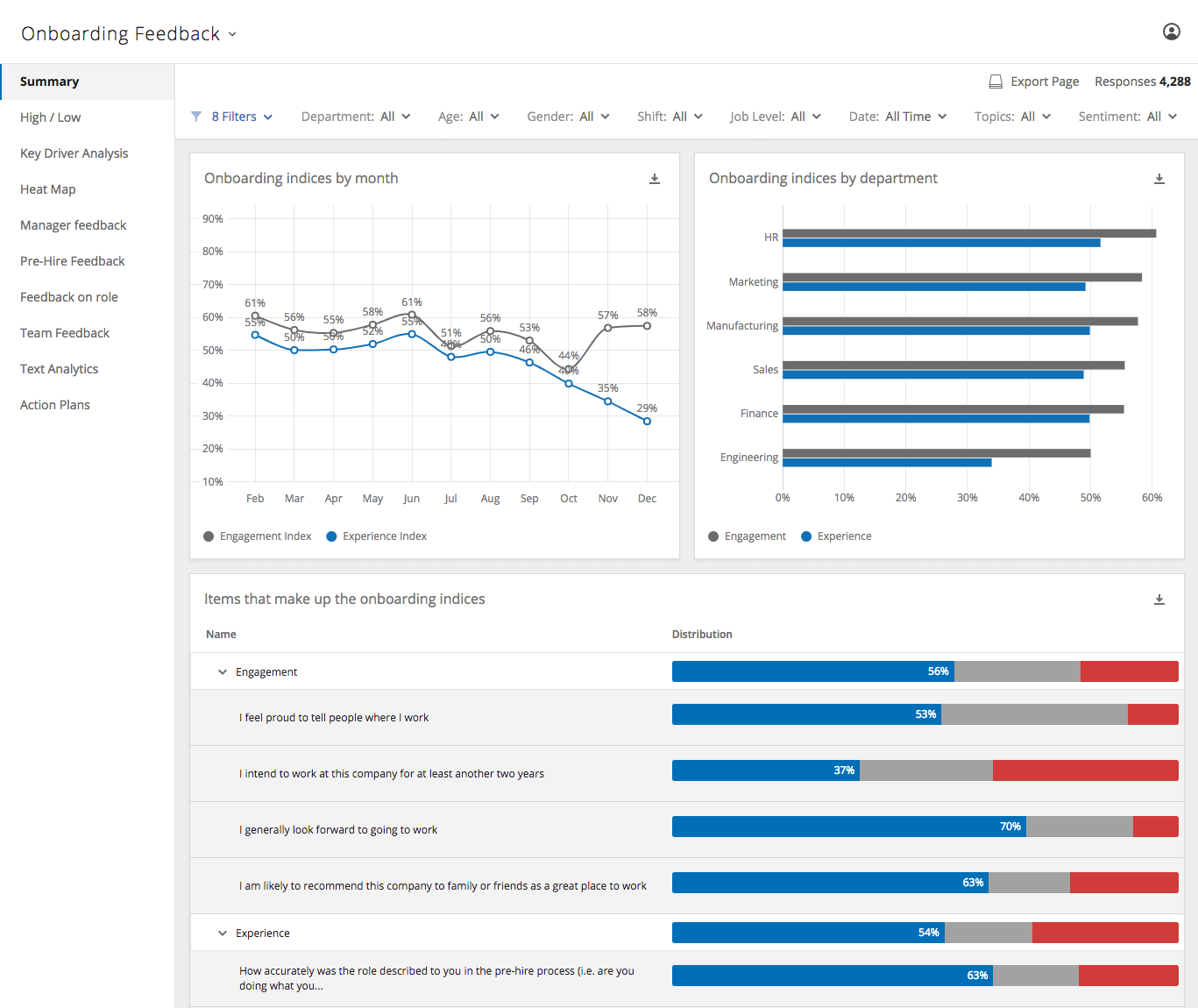 Outcomes Delivered
Accelerate employee ramp time
Reduce unnecessary or ineffective onboarding practices and costs
Harness and amplify early employee engagement
Establish a culture of feedback with new employees
Category Tags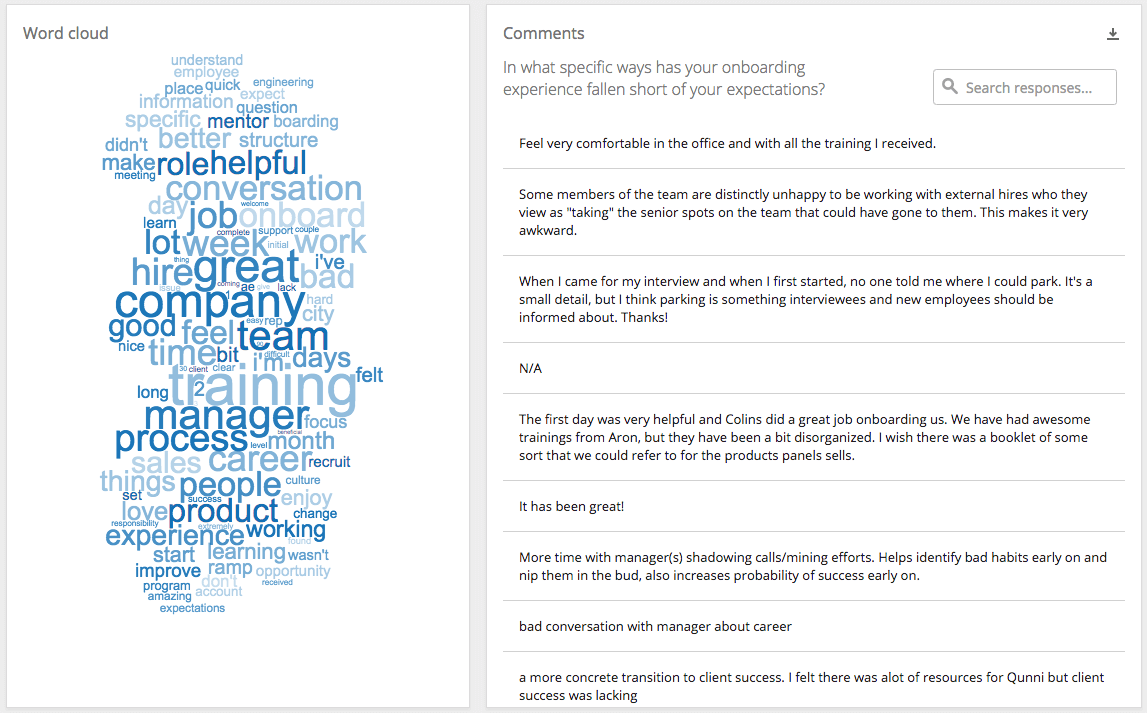 Find recurring trends with text analysis
Quickly and easily identify trends from open text feedback and dive deeper into topics and responses to understand the root cause.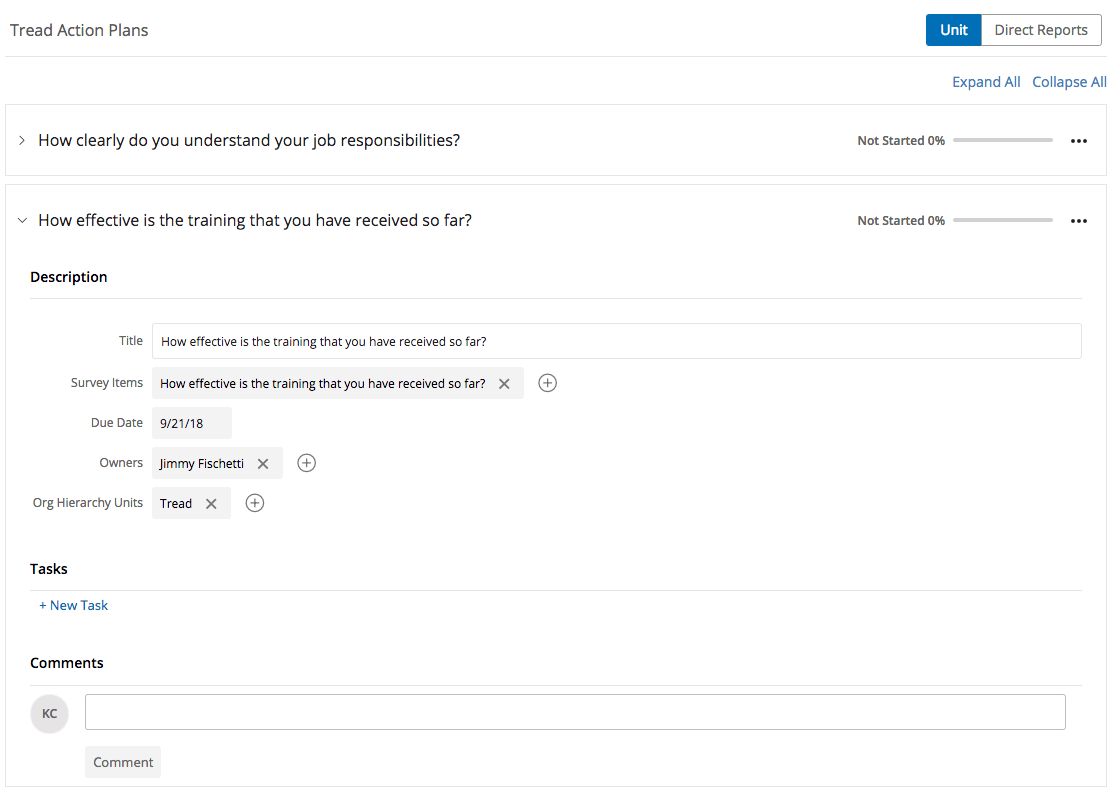 Create action plans easily
Ensure that employee feedback has been heard and actioned by assigning tasks and follow-up actions to team members.
What You Get
Expert-built Surveys
This survey will ask a new hire about each of the following:
Early insights around their job, their manager, and their team
Training feedback
Employee engagement
Early expectation fulfillment
Program Communications
Program communications will help your employees be prepared for receiving the surveys and viewing the dashboards. This contains the following communications:
Survey introduction
Employee confidentiality statement
Onboarding survey invitations and reminders
Dashboard invitations and positioning statements to leaders
Pre-built Reports and Dashboards
Get instant analysis of your data. Pre-built reports help you spend less time analyzing data, and more time delivering results.
Executive & HR Admin:

Insights Summary
Key Drivers of onboarding experience
Manager feedback
Role Feedback
Team Feedback
Best Practices Guidance
Best practice guidance includes:
Best practice ebook for driving onboarding program success
Internal communications guides to drive executive alignment and program support
Onboarding program checklist to keep you on track with actions
Additional Resources
Overview of Qualtrics Employee Onboarding and New Hire Software Tool
Solution Details
Required License: Employee Experience 1
Languages
English
Category Tags
Not a Qualtrics XM Customer?
Qualtrics Experience Management Platform™ is used by the world's most iconic brands to
optimize the four core experiences of business.