---
Collecting customer feedback is vital for your business. If you diligently collect feedback and make significant changes, your business will be ahead of the game. On the contrary, if you don't collect feedback and guess what your customers want, you'll likely miss the mark and fall behind your competitors.
With today's technology, customers know what they want, and they know how to find out who has it. Companies collect customer feedback to find out "what" customers are looking for and provide that product and/or service. There are numerous avenues today for collecting this feedback–from customer communities, to email outreach, to on-site surveys and market research.
Omni-channel Feedback
Omni-channel customer service technology allows companies to engage with customers through every channel and capture feedback at every customer touchpoint. The benefit is linking customer, market and employee data together. This provides a more holistic view to the traditional approach where companies engage through just a few channels, often leading to incomplete information about customer preference, behaviour, and satisfaction. Below are a few ways you can collect feedback.
Social media
One in three consumers opt for sharing their concerns over social media, instead of phone and email support. Unfortunately, many businesses are not listening and using social media to their advantage. Besides answering customer complaints, social media is a great place to collect customer feedback. Many consumers are willing to voice their opinions and take short surveys via channels like Facebook and Twitter.
In-product feedback
One of the best ways to understand if your product is meeting your customer's need is to add a feedback request feature directly in the product. If there's a product malfunction or issue, this will allow you receive a notification about it right away.
Website feedback
There are two ways to ask for feedback on your website: have a feedback tab or dedicated page on your site, or use a web-intercept. Dedicated pages are best used for general feedback or to send a customer there from an email survey link. You can also have a feedback tab, where customers can quickly quick and answer a two-question survey. Web intercepts are best for sites that have a high volume of visitors so you can get feedback while consumers are browsing your site.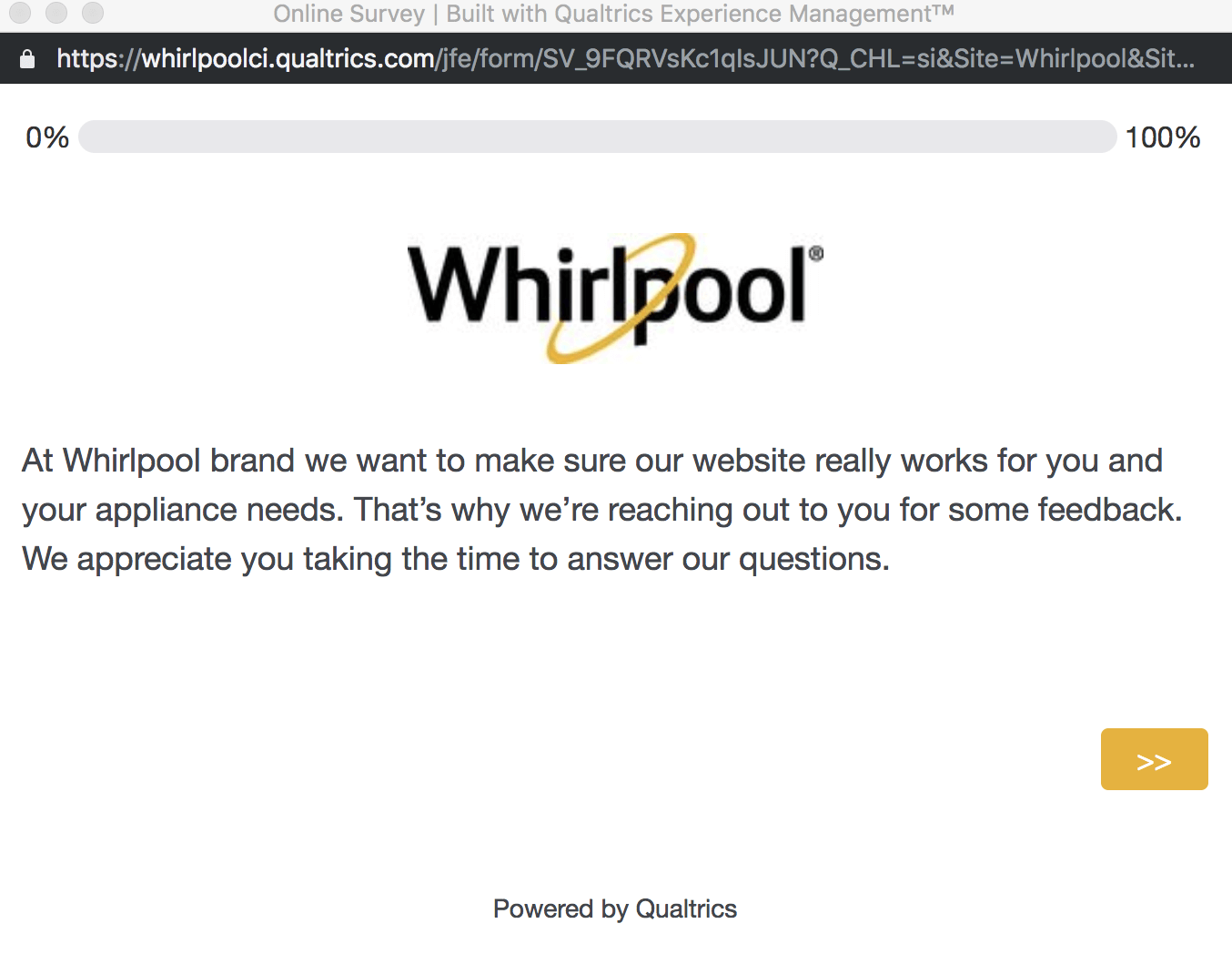 In-App feedback
Mobile customer interactions are becoming increasingly popular and companies must capitalise on the ease of submitting in-app feedback. This allows organisations to seamlessly embed key questions and feedback forms in the app itself. Profile and action criteria can ensure the right feedback is solicited at the appropriate time
Which Customer Feedback Metrics Should You Use?
There are a number of different customer metrics to benchmark and monitor customer feedback. The most common are:
Net Promoter Score (NPS®)
NPS measures customer loyalty by asking the question: 'How likely is it that you would recommend X to a friend or colleague?' It is the most common feedback survey metric – easy to understand, quick to complete, and gives a big-picture gauge of customer loyalty. However, NPS doesn't provide insights into how customers feel.
CSAT (Customer Satisfaction)
CSAT evolved from market research surveys, and is easy to understand, simple to use, and can be rich in insight. By asking: 'How would you rate your overall satisfaction with the goods/service you received?' you'll find out how satisfied your customers feel.
CES (Customer Effort Score)
CES, as the name suggests, focuses on the effort your customer needs to put in to interact with you. The theory is, the lower the effort, the happier the customer. CES asks a question like: 'How easy was it to deal with our company today?'
When to Collect Your Customer Feedback
Before collecting any customer feedback, it's important to determine your goal to ensure you're getting the data you need. Your survey questions and timing could be drastically different, depending on what you're trying to measure.
Typically, there are three optimal periods to collect customer feedback:
Post-purchase evaluation – is feedback from an individual customer at the time a product or service is delivered (or shortly afterwards). This type of satisfaction evaluation is often part of a CRM (Customer Relationship Management) system and its goal is to cement a long-term relationship with that customer. These kinds of surveys are best delivered within 24 hours of the engagement.
Periodic satisfaction surveys – provide period-specific feedback from different customer segments. The annual customer satisfaction survey is a good example; these surveys offer occasional snapshots of customer experiences and expectations.
Continuous satisfaction – tracking uses regular post-purchase surveys (daily, monthly, quarterly), so you can assure a high level of quality over time. We recommend this approach, as it lets you capture feedback over the entire customer lifecycle. It identifies precisely what to do and when in order to have the biggest impact on your customer experience.
What Should You Do with Your Customer Feedback?
While it's great to collect feedback and understand your customers, it only makes an impact if you put the data to use. Customer feedback can help drive your product roadmap, motivate your employees, and increase share of wallet.
Disseminate Information
Organisations that are customer-centric have buy-in from every department, including the executive team. They understand that one department is not responsible for great customer service, but relevant information must be provided throughout the organisation to make better decisions.
Using an experience management system that provides key analytics is essential to getting everyone in the company involved. Using an analytics dashboard you can:
Track progress against key customer experience and operational targets
Understand customer behaviour, identify friction points and prioritise the key drivers of satisfaction
Coach teams with data and real-time metrics
Predict customer behaviour and drive customer loyalty
Reports and dashboards can also be sent to individual customer service agents so they can set personal goals and see how they can improve. This creates standards within your organisation and holds everyone accountable
Close The Loop
It's important to always follow-up with customers when they initiate a question or complaint. This is called closed-loop feedback and it's best practice to use ticketing and case management systems to ensure no customer gets missed. By following-up with the customer, you can work as a team to resolve the issue quickly and turn detractors into promoters.
Improve Your Products, Services and Processes
As we previously mentioned, the data is not very useful unless you make changes within your organisation. But where do you start? All of the data can be overwhelming, so if you don't know where to make initial improvements, using a program like DriverIQ can help identify key drivers to make your business better. Driver iQ uses financial impact and advanced regression analyses to automatically recommend improvements you can make that have the highest ROI.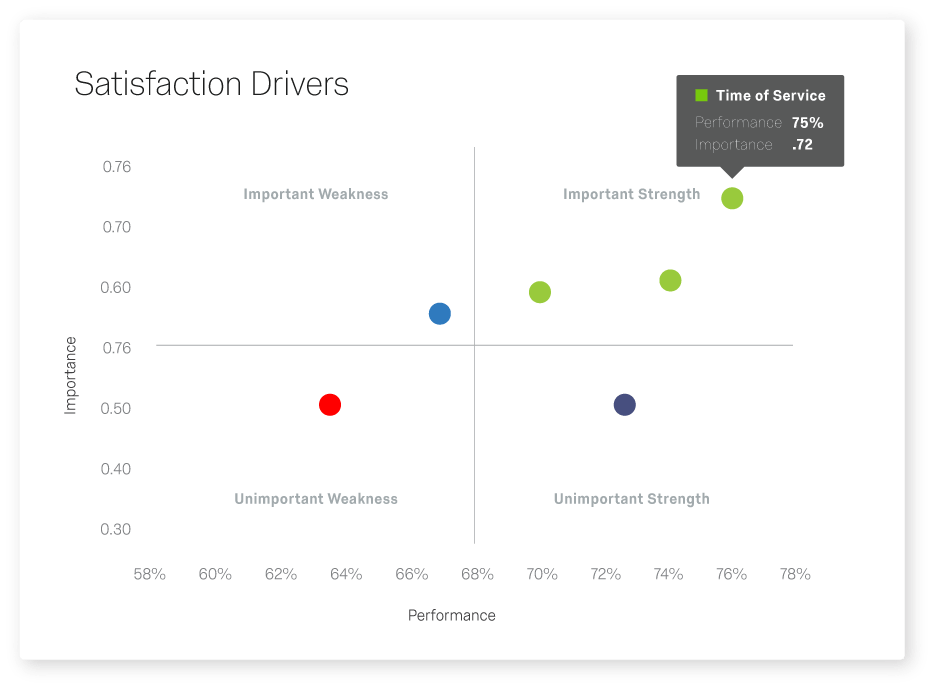 Regardless of the program you use, you must constantly make changes to give your customers what they want. This will help your product team tremendously so they're not guessings at which features to add.
Gathering customer feedback is easier than ever and customers are willing to give their opinions.
Other Customer Feedback Resources: