LIVE PANEL DISCUSSION | Align your leadership team to tune in to your people
Helping your Employees thrive during uncertain times
---

Over the last two years, employees and employers have endured unprecedented levels of uncertainty. To minimise the risk of burnout and disengagement amongst your valued employees during uncertain times, it's critical now more than ever for HR leaders to be able to prioritise actions, maximise their investments & maintain a seat at the leadership table to drive meaningful business outcomes that put their people first, whilst attracting and retaining top talent.
So what steps can HR Leaders take to tackle this opportunity?
Join business & people leaders from Aware Super, BHP and Endeavour Group on how you can help your employees from the boardroom all the way to the frontline to thrive during uncertain times. Get insights into how HR & People Leaders can be empowered to drive change for their people as well as business outcomes, ways to achieve a balanced score card and to go beyond a single metric of engagement, hear firsthand experiences from People Leaders on how to use Employee analytics to drive rapid improvements, and lastly, listen in on the importance of Environmental & Social Governance (ESG) & why this is critical to shaping your workplace values and employer brand.
In this session you'll learn…
Hear first hand from Aware Super's Chief Executive Office on the x3 key priorities that boardroom members want to know when investing in an organisation's Employee Experience program.
Tune in to how key brands are working to create clarity amid confusion through a balanced scorecard that captures the moments that matter for their employees, in order to drive future business success.
Tune in behind the curtains on how global brands have leveraged real-time Employee Insights to shift away from traditional methods of Employee Engagement to remain relevant & effective during uncertain times.
How demonstrating leadership and action internally around Environmental & Social Governance is important to your organisation's culture & values
Featuring
---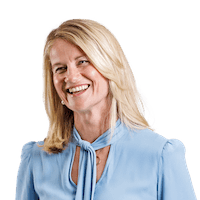 Deanne Stewart
Chief Executive Officer, Aware Super
As one of Australia's largest super funds, Deanne has led Aware Super's drive to be a 'Force for Good' through its responsible investment philosophy and focus on providing its members with the best guidance and advice for retirement. She has with more than 25 years' leadership experience in financial services in wealth, superannuation and insurance sectors in Australia and internationally. This includes time as Managing Director with Merrill Lynch Investment management in New York, and as an Engagement Manager with McKinsey and Company in London.
Before joining Aware Super, Deanne was Chief Executive Officer of MetLife Australia and also held senior roles within BT Financial Group including as General Manager for Superannuation, Marketing and Direct Channels. A hallmark of Deanne's career has been a passionate commitment to building and maintaining a strong culture and clearly defined purpose to drive business success.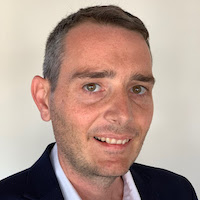 Vaughn Sheahan
Head of Organisational Development and Analytics, BHP Limited
Vaughn has spent the last 18 years working as psychologist in the Mining, Construction and Engineering industries – with the last 10 years spent in a number of Organisational Capability focused roles in BHP. He currently holds the role of Head of Organisational Development & Analytics with a focus developing BHP Culture and Capability through excellence in strategic workforce planning, performance, development, assessment, talent and in the measurement and development of workforce experience.
He holds a Master of Organisational Psychology from the University of Queensland.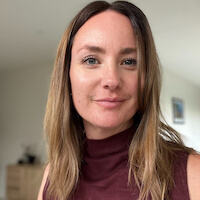 Sarah Minford
Team Experience Partner, Endeavour Group
Sarah has over 15 years experience in HR business partnering within various industries including finance, engineering and retail.
Sarah's most recent role is in Team Experience for Endeavour Group, which demerged from Woolworths Group in 2021. Endeavour Group compromises ALH hotels, BWS, Dan Murphy's, Jimmy Brings and under the purpose of 'creating a more sociable future together'.
In 2022, Sarah helped deliver Endeavour Group's first employee engagement survey reaching 33,000 team members across ANZ.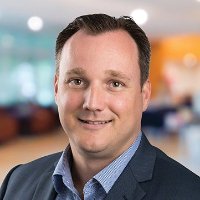 Steve Bennetts
Head of Employee Experience, Solutions & Strategy APJ, Qualtrics
Steve is the Head of EX Strategy and Solutions for Qualtrics in APJ, leading a team of specialists in guiding organisations to optimise the Employee Experience at every point in the employee lifecycle. He is one of the region's most experienced Employee Experience specialists having played a crucial role in launching and developing the XM category in APJ. Steve specialises in EX and human-centred technologies.
As businesses and governments rethink the ways they work for a post-pandemic world, Steve brings 20 years' of experience as a qualified business psychologist helping organisations design and improve their employee experiences.
LIVE PANEL DISCUSSION | Align your leadership team to tune in to your people
Request a personalised demo today!
More than 18,000 brands and 99 of the top 100 business schools use Qualtrics
---