Introducing Qualtrics iQ™. The predictive intelligence engine for the masses
Meet Qualtrics iQ—a set of advanced intelligent features built directly into the Qualtrics Experience Management Platform. Powered by machine learning and artificial intelligence, iQ finally makes predictive intelligence and statistical analysis accessible for the rest of us.
Request Demo
Qualtrics Text iQ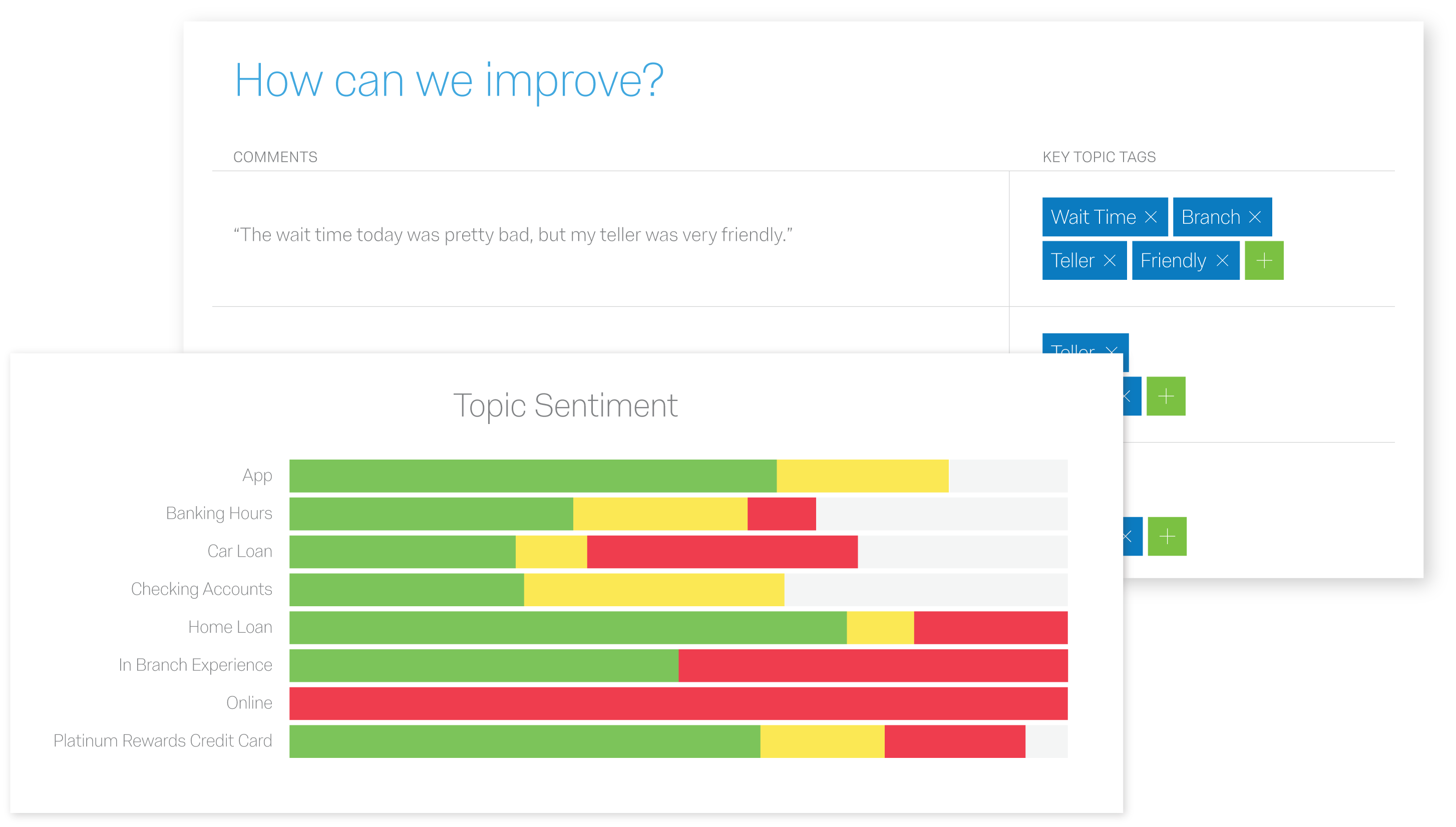 Qualtrics Text iQ eliminates tedious manual analysis and makes it effortless to uncover insights hidden deep in open text.
Eliminate manual coding of open text data and automatically classify the sentiment of any open text
Easily discover hidden issues, emerging topics, and unlock the "why" behind your qualitative data
Drive action to the front line and monitor issues over time
Learn More
Qualtrics Driver iQ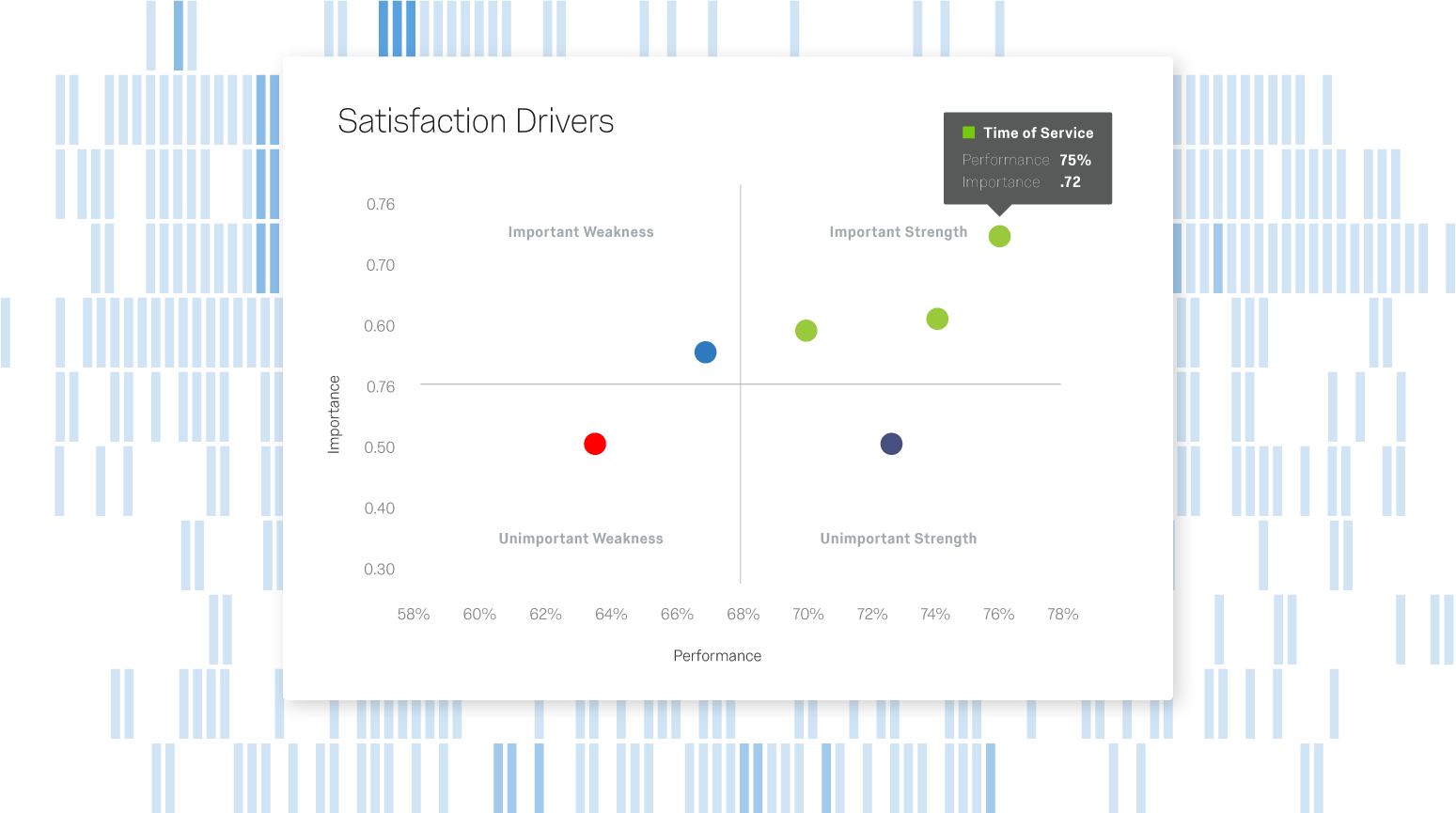 Driver iQ uses advanced statistical analytics to automatically sift and correlate your data. Now you can predict the actions that will drive the most business impact.
Prioritise what matters most with real-time correlation and predictive analysis
Give different groups and regions filterable views so they can identify the key drivers at their specific points of impact in real time
Drive action internally with data visualisations that are easy to digest and share
Learn More
Qualtrics Stats iQ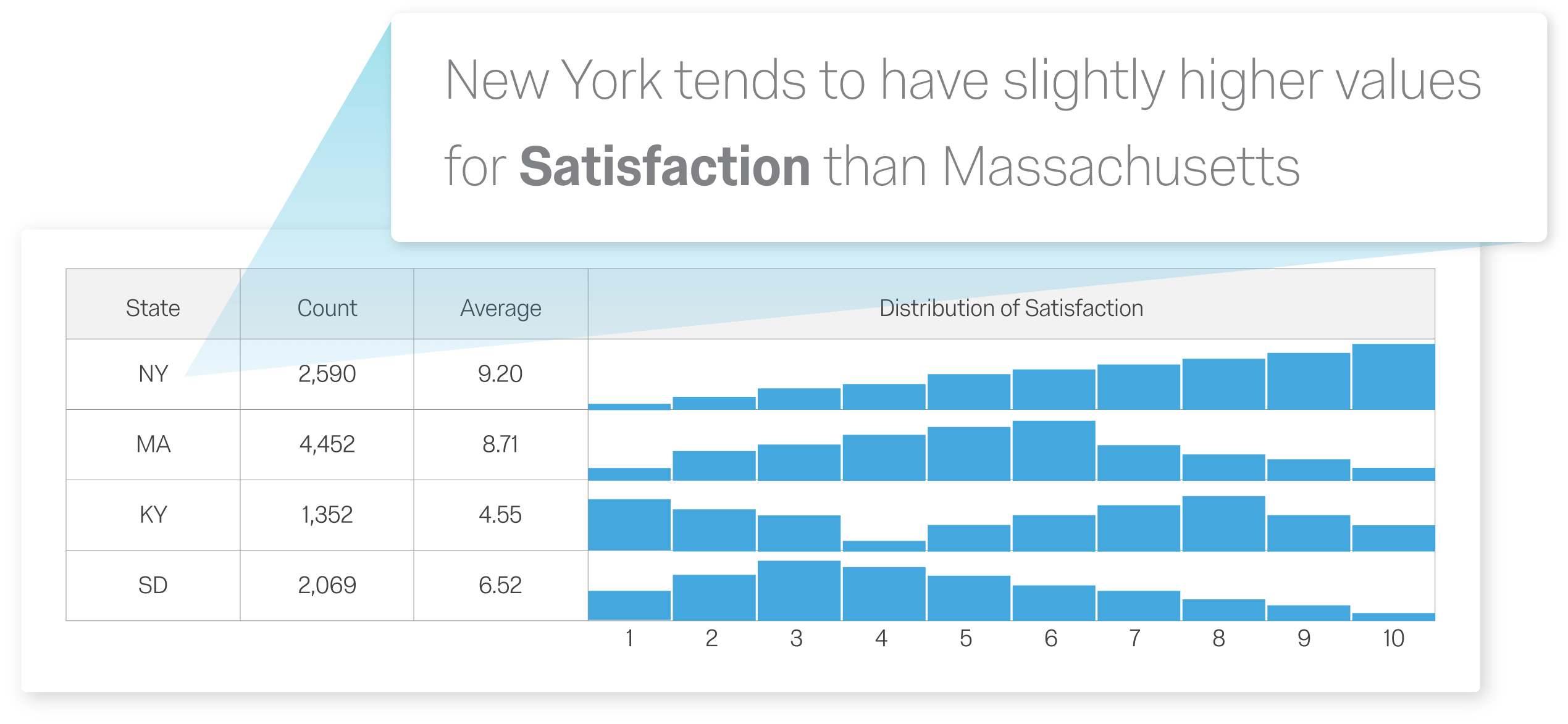 Stats iQ lets you uncover hidden trends and wow your team with predictive models, all without ever leaving the platform.
Makes statistical analysis and prediction possible for beginners and delightful for pros
Takes the complexities out of regression analysis and automatically chooses the right statistical tests and translates results into plain english
Eliminates prep work so you can go right to deep analysis and prediction
Learn More
Qualtrics Predict iQ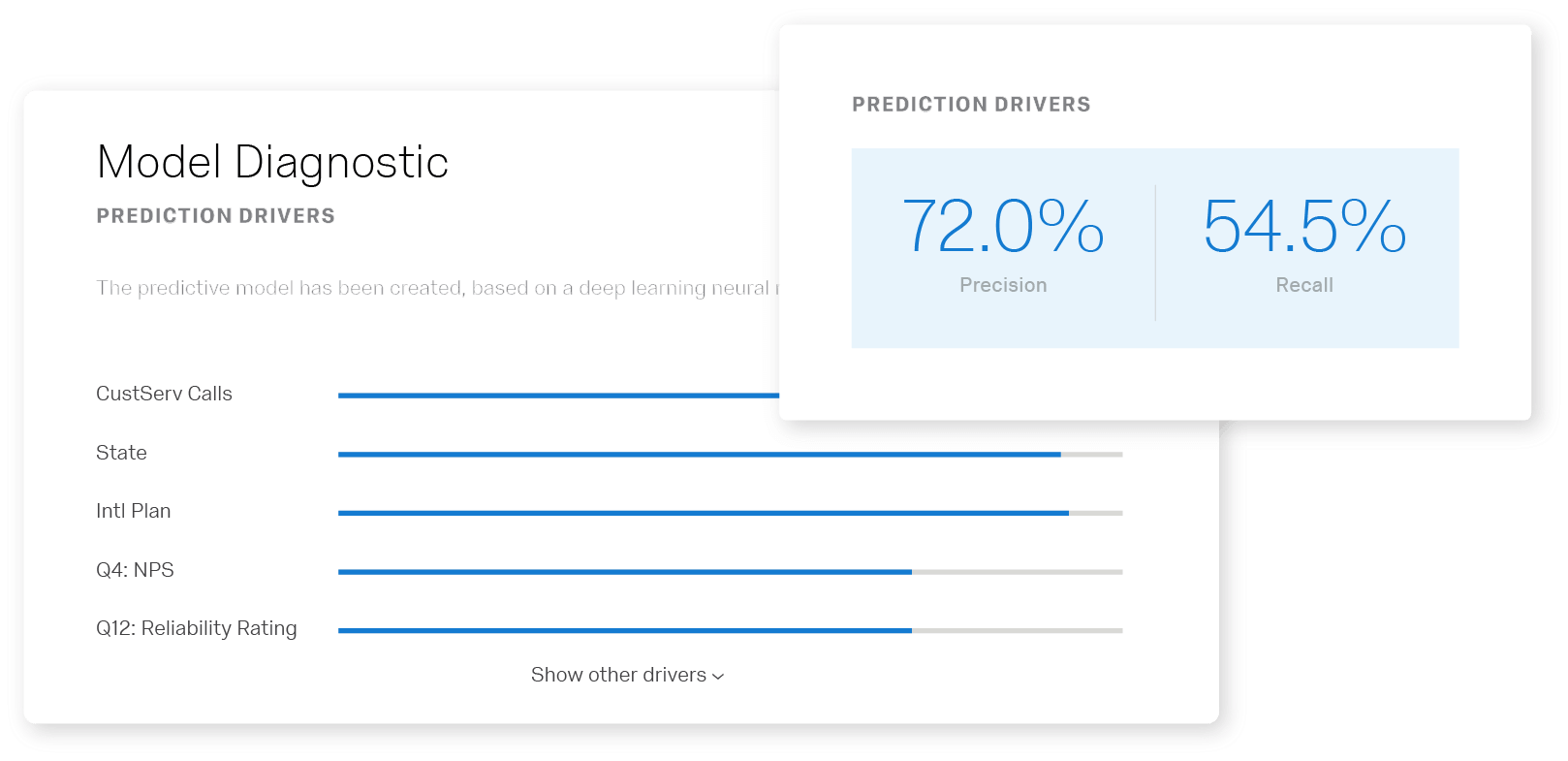 Predict iQ automates the complex analytics necessary to predict which customers are likely to churn and provides the intelligent alerts that facilitate immediate action.
Simplify the analytics process with rapid data upload and testing
Immediately identify at-risk customers
Automate alerts to incent action across the organisation
Learn More