Experience Management Analytics
Understand the experience like never before

iQ sifts through mountains of data in your XM program and applies sophisticated AI, machine learning, and natural language processing to alert you to what's happening, and recommend the actions to take next. It's automatic, always-on, and delivers real-time recommendations to everyone in the organisation.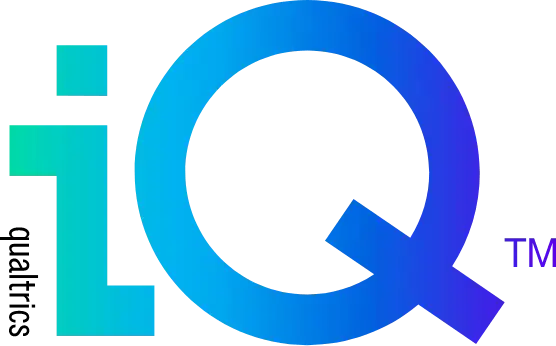 Turn tens of thousands of open text comments from any source—survey feedback, social media, website, chatbots, and more—into breakthrough insights.
Automatically see sentiment and topic in every piece of text feedback, from any channel
Track emerging trends, identify urgent issues, and automatically trigger follow-up actions based on text responses
Get started immediately with pre-built, dynamic topic libraries for your industry
Learn more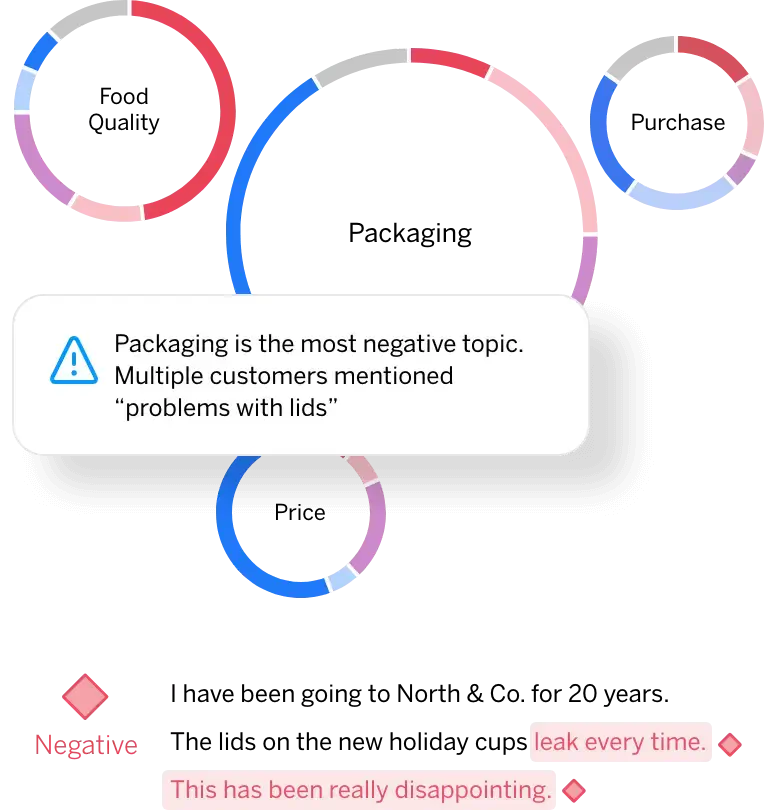 Automatically identify the actions with the biggest impact on engagement, attrition, customer loyalty, spend, satisfaction, and much more.
See what matters most to customers and employees at every stage in their journey
Automatically surface the root cause of broken experiences and take action to close the gap
Drive action across the organisation by keeping everyone focused on the actions that have the biggest impact
Learn more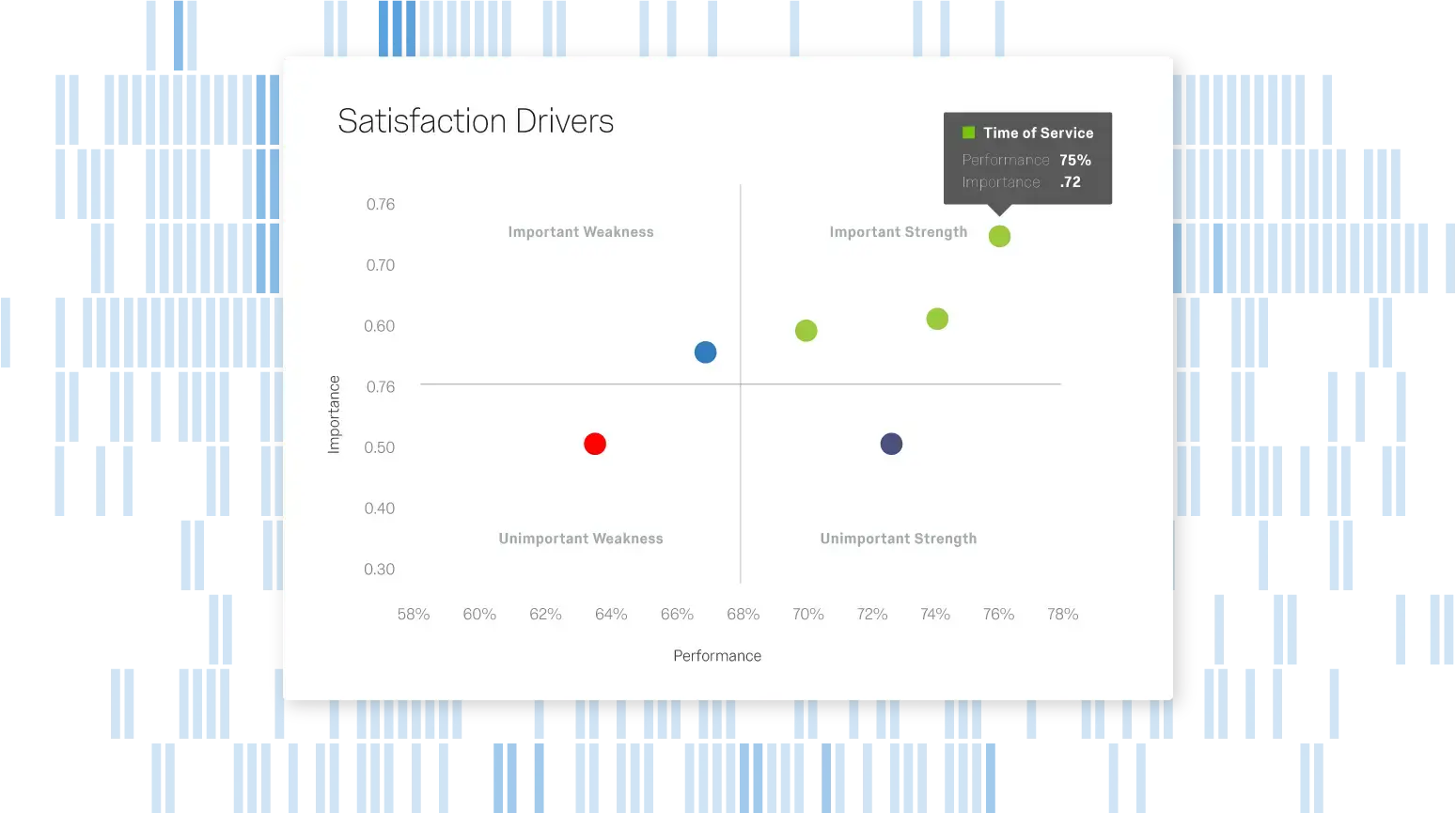 Powerful statistical analysis done for you and made available to everyone.
Run powerful correlations, regressions, crosstabs, pivot tables, cluster analysis and more — at the click of a button
Stats iQ automatically understands the data, and chooses the right tests to run
Results are delivered in plain language, with powerful, easy to understand visualisations
Learn more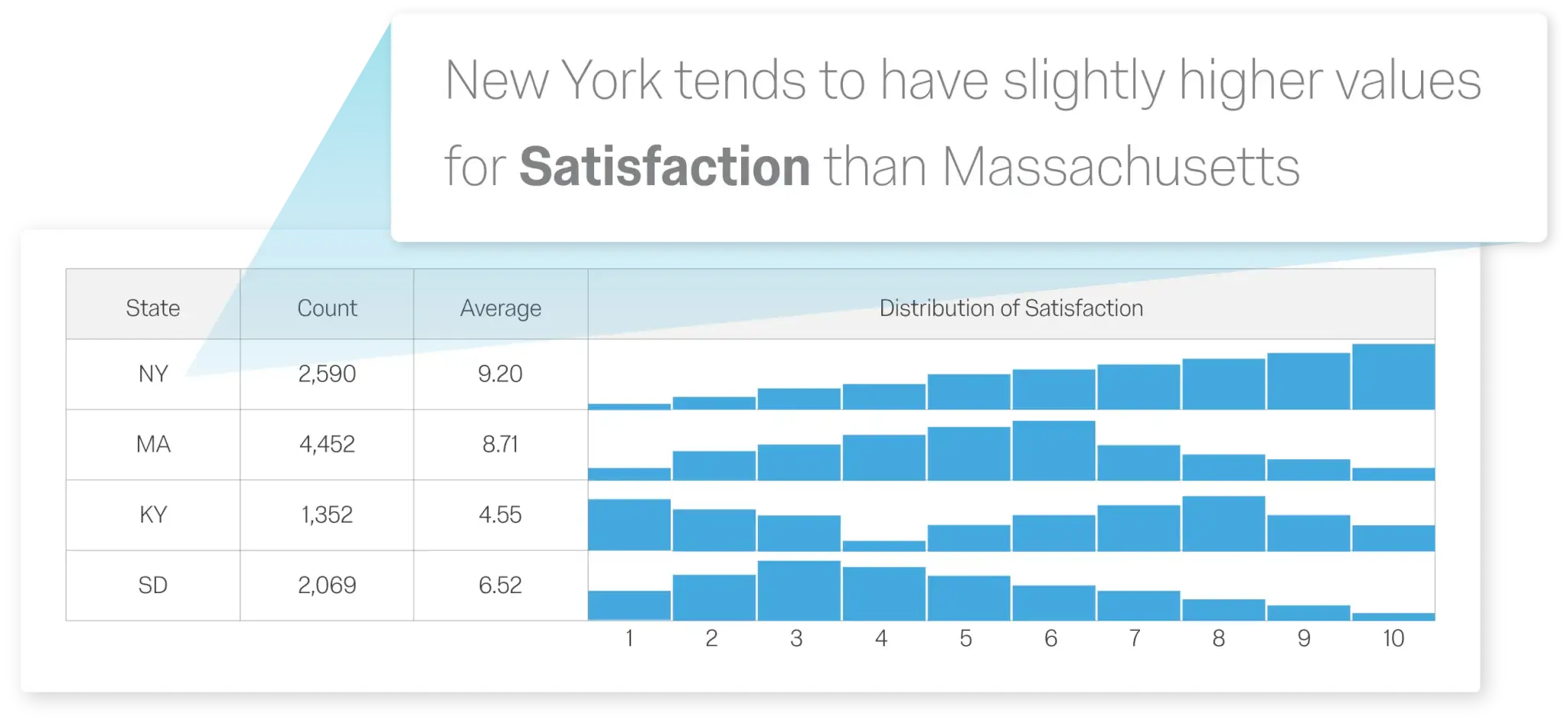 Your crystal ball on the experiences you deliver, Predict iQ tells you what people will do next, so you can step in and take the right actions.
Automatically run complex analysis including multivariate regression, conjoint analysis, and more
Results are delivered in plain language, keeping everyone focused on the actions to take next
Never miss an opportunity to improve the experience, with automated analysis that runs in the background and alerts you when you need to act
Learn more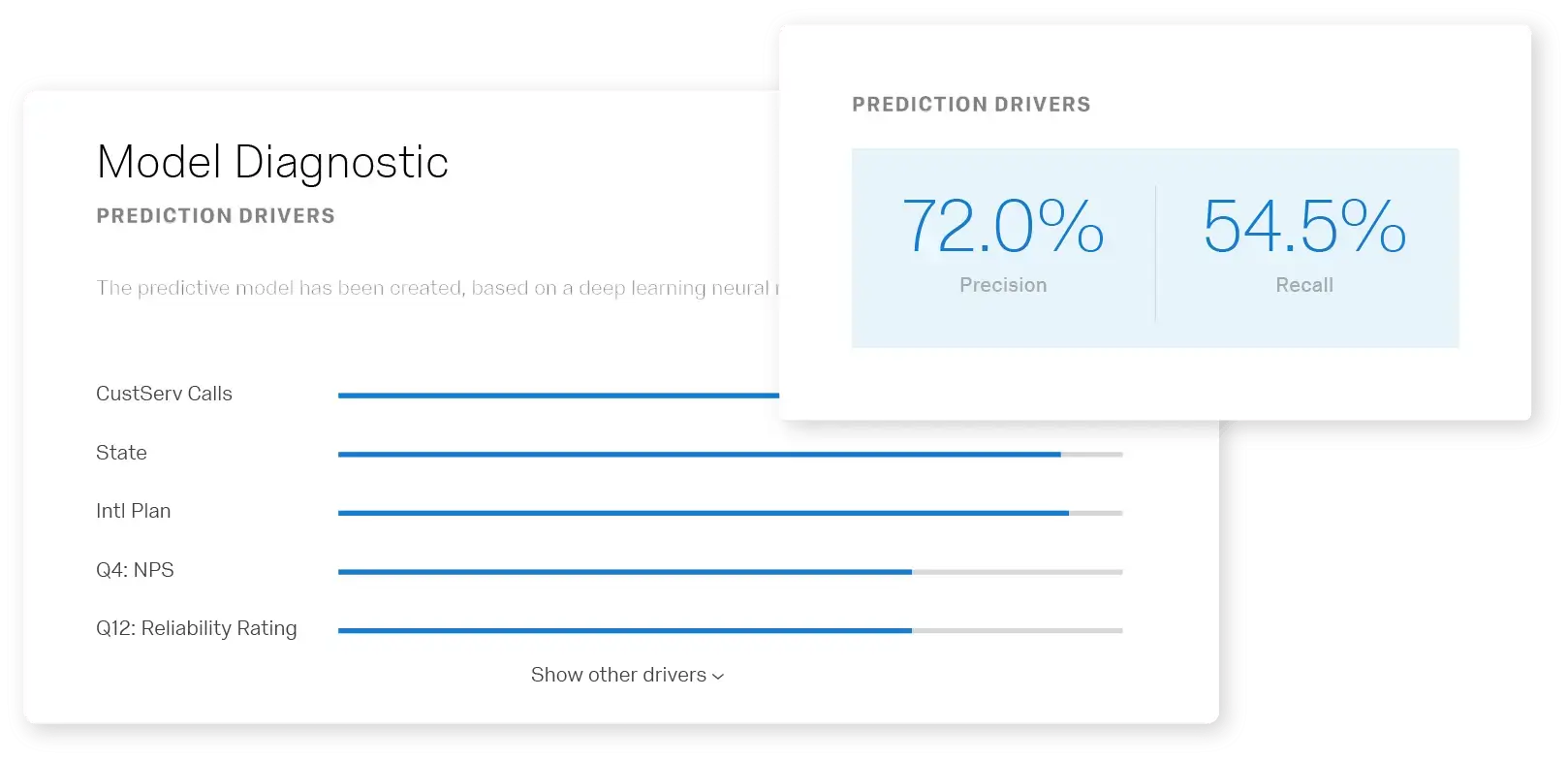 Say goodbye to post-call surveys with analytics that automatically turn voice conversations into structured insights.
Automatically analyse phone conversations into topics and sentiment
See every call and track performance over time at an agent, team and company level
Identify key trends in all of your voice calls and automatically identify areas for improvement to deliver breakthrough experiences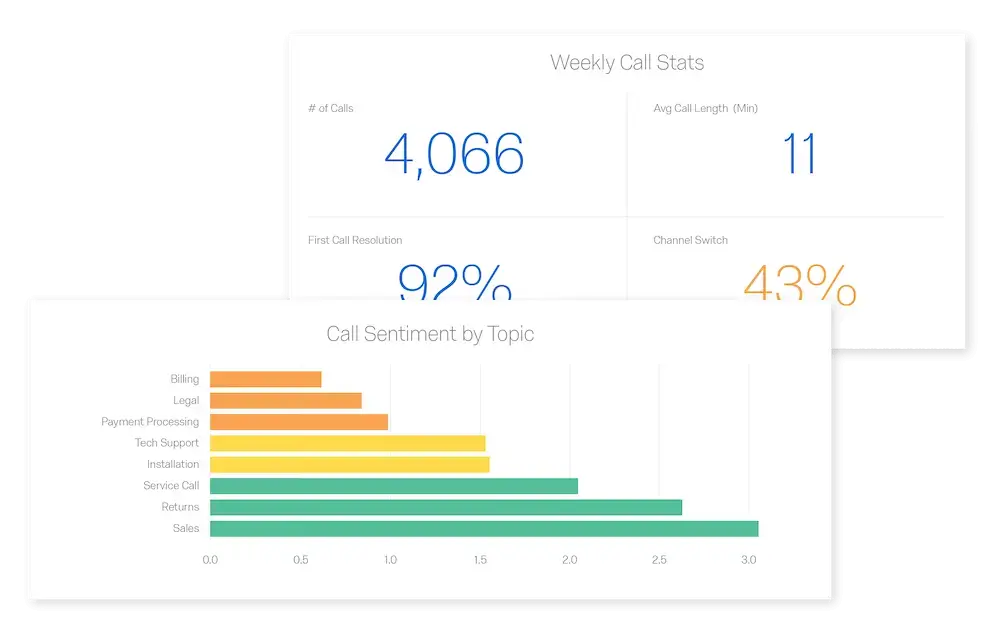 Want to see how it works?