---
What is brand engagement?
How does your brand connect with its audience? Brand engagement is more than just establishing first contact with a potential customer – it's about creating an emotional connection or a fulfilling transactional relationship over time.
See how Qualtrics XM Discover empowers your brand
Which audiences does a brand engage with?
There are two potential avenues for brand engagement: external and internal.
External brand engagement is the bond that forms between your business and the public. This can include your target audience of potential customers, existing customers, and the general public who might encounter your brand. Often, brands believe this is the only way in which they engage with an audience.
Internal brand engagement is the connection with your employees or stakeholders. Employee engagement can be just as important as external engagement for building your brand.
Where do consumers engage with brands?
Everywhere. The digital transformation in the past two years has emphasised this, with consumers engaging with brands across multiple channels, online and offline. These include:
Social media channels
Emails and other marketing outreach
Internal communications
Digital and offline advertising
Events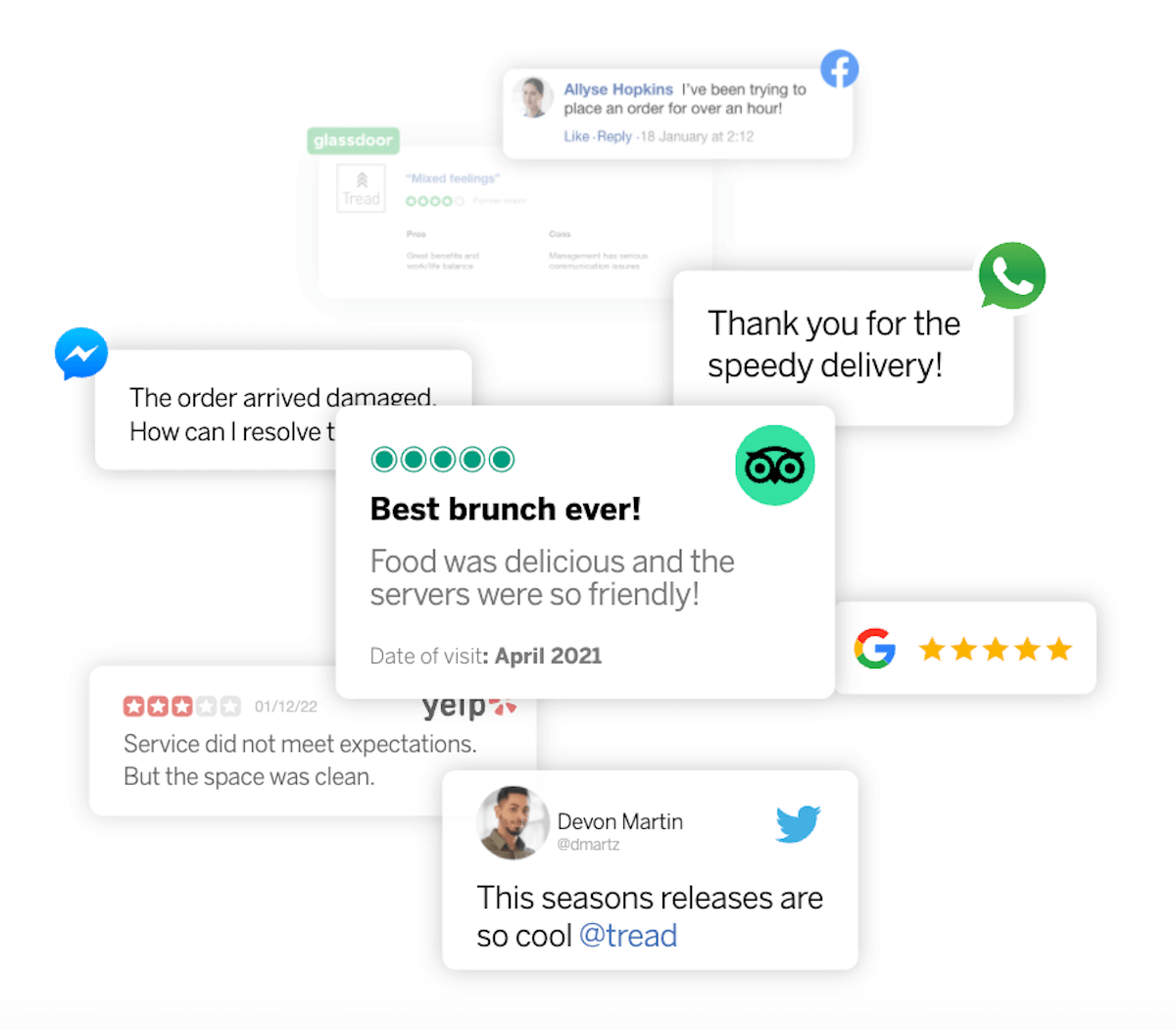 Your audiences might interact with you on only one channel or across several, meaning you'll need an omnichannel brand engagement strategy to be most effective.
What's the difference between brand engagement and customer engagement?
Brand engagement and customer engagement are similar, but they connect with audiences in different ways. Brand engagement pulls consumers to the business, usually with larger outreach campaigns; customer engagement pushes consumers toward taking an action, such as purchasing a product. Both are important for your sales funnel, but come at different stages – brand engagement is usually more top-of-funnel and is distinguished in how the audience can include people who are unaware of the brand and have never purchased from it.
Why does brand engagement matter?
Successful brand engagement can be transformative. From spreading brand awareness to improving the employee experience, to increasing your revenue, creating a lasting emotional attachment between your brand and its audiences pays dividends.
Here are some of how brand engagement can be an asset to your business:
Increasing word-of-mouth marketing and brand awareness
The best marketing is marketing you don't have to pay for. If customers feel like they have a strong relationship with your brand, they'll talk about you – and spread the word to others in their network. With better brand engagement, awareness and loyalty will grow.
Meet –and even exceed – customer expectations
To increase brand engagement, you'll need to differentiate yourself and resonate with your consumers. Salesforce found that 64% of customers expect tailored engagements based on their past interactions with the brand. Implementing brand engagement strategies means becoming more aware of your consumers' opinions and preferences, which in turn helps you to provide a better customer experience and build a bond between you and them.
Increasing cart size and sales
By showing that your brand can meet consumer needs, they'll be much more likely to engage with you – and spend. Our own research has flagged that more than 60% of consumers think brands need to care more about them, and they're willing to spend more if they feel cared for.
Improving employee experience
Your brand's reputation doesn't just affect your customers' opinion of you – it also affects what your employees and other stakeholders think of you too. Gallup research has found that meaning they are clear on what's expected of them, feel there are opportunities to develop and that their opinions count. Getting your employees engaged with the brand can help you to retain staff, garner positive reviews of your working environment and corporate culture that can attract higher-quality hires in the future.
Strengthening your competitive edge
Why do customers choose your brand over your competition? It's not just because they're aware of your brand – it's because of your reputation. When your business has a reputation for great customer engagement, it gives you a competitive edge over other companies that might have a recognisable name, but no attached reputation for strong customer relationships or brand values.
Examples of great brand engagement
1. Nike
The sports brand enlisted singer Megan Thee Stallion to help promote its Nike Training Club App in 2021, helping to spread awareness of the app to a new audience. This campaign drove huge engagement – it doubled the number of active daily users, and doubled the demand for Nike items when compared to other efforts during the same time period. The mobile app drove 40% of Nike's digital demand in 2021, with 79 million engaged members across the Nike ecosystem. Engagement grew by 27% and repeat buyers rose 50% between 2020 and 2021 because of its focus on brand engagement. The result? A 16% increase in revenue.
2. L. L. Bean
Despite an established following, retail brand L.L. Bean found itself in a prolonged period of flat revenue. To attract a new audience to its brand, it needed to understand its brand engagement. The brand needed a more targeted strategy to connect confidently with new customers. Using research conducted in its stores, call centres, online, and on its app, the brand was able to reach a new segment – the outdoor family enthusiast – by creating highly relevant informed TV and media buys and partnerships to target this particular segment.
How is brand engagement measured?
Brand engagement can be measured across several metrics. Using a variety of these measures, you'll be able to develop a clear view of how consumers are engaging with your brand.
Social media engagement
The engagement across your social media profiles can help you to understand what impact your brand has on your external audience. Your follower count, the number of mentions, comments, brand hashtag use and more can indicate how many members of the public are aware of your brand and want to interact with you.
Email subscriber numbers and open rates
The number of subscribers to your email, open rates, click-through rates, and several unsubscribers can help paint a picture of how your customers engage with your brand. The better your email metrics, the more interested your customers likely are with your brand and offering.
Employee interactions
Employee engagement can be a trickier metric to measure, but there are ways in which you can see how engaged employees are to your brand. How frequently do your employees respond to company email requests, or attend business events hosted by your brand? Do they recommend your brand as an employer on third-party review sites? Do they encourage people they know to apply for vacancies?
Website traffic
Your visitor numbers and their journey to your website can help you see how consumers engaging with your brand turns into business. You can also see where customers are engaging with you most, what channels are most effective, and what parts of the journey are making that engagement difficult.
Customer and employee feedback
A simpler way to judge your customer and employees' engagement is to collect direct and indirect feedback. You can ask your audiences directly about how they feel about your brand. Calculating your NPS score or sending out employee engagement surveys will get to the heart of how your audiences see your brand and help to guide your brand management. You can collect indirect feedback to gather more insights into what people are saying about your brand, too.
Brand sentiment
Collecting data on your brand sentiment and how it changes over time can also help you to understand how your brand engagement is faring and the potential areas for improvement. Using sophisticated listening software, you can track your brand sentiment across a variety of channels to build a picture of how your brand appears to the world and how your audience responds to your efforts to engage.
How do you increase brand engagement?
Building brand engagement is an ongoing process. Engagement can rise and fall, and it's down to you to make sure your brand is staying at the forefront of your consumers' minds.
Measure current engagement
Establishing your level of engagement as a benchmark and then measuring it at continuous intervals will help you to see trends over time and develop KPIs to work towards. How do you compare to your closest competition? What are your current engagement rates on social media, email, etc.? The best way to do this is with a brand tracking solution that can measure your engagement over time. A good brand tracking solution will not only indicate what the level of engagement is but why,  for example providing insight into the drivers and barriers of engagement.
In combination with a brand tracking solution, it is also wise to invest in listening tools, that can provide a more frequent pulse on what is happening in the market. This can help you stay on top of trends and respond in a relevant manner
You will also likely need to explore your external and internal audiences in more depth. You might be resonating with a younger audience but if your products are also aimed at older users you'll need to make sure your communications make it clear how you meet their needs too. Market research can help you understand how to amplify your brand across multiple channels to reach every community that might benefit from your business.
Examine brand engagement throughout the journey
How do consumers currently interact with your brand and its touchpoints? Carrying out customer journey mapping can help you to track where your external audience encounters your brand and the steps they take to complete the desired action, such as a purchase. This is also where using judicious customer surveys, such as CSAT and CES, can help you understand what appeals to your audience and where you lose them.
Understand what your audiences aren't saying directly
You will also need to understand not only what your audiences are saying about your brand, but what they're not saying. Emotion, intent, and effort can be measured with the tone of brand mentions and interactions, giving you insight into how your audience really feels – not what they're telling you directly.
Learn how Qualtrics XM Discover listens to your audience's unspoken sentiment
Work on areas with low engagement
Are there areas where your engagement is lower? Optimise your social media engagement and marketing strategies to ensure that consumers are pulled towards your brand effectively. Have you implemented great social media customer service? Have you completed the right marketing research to know what your audience will respond to?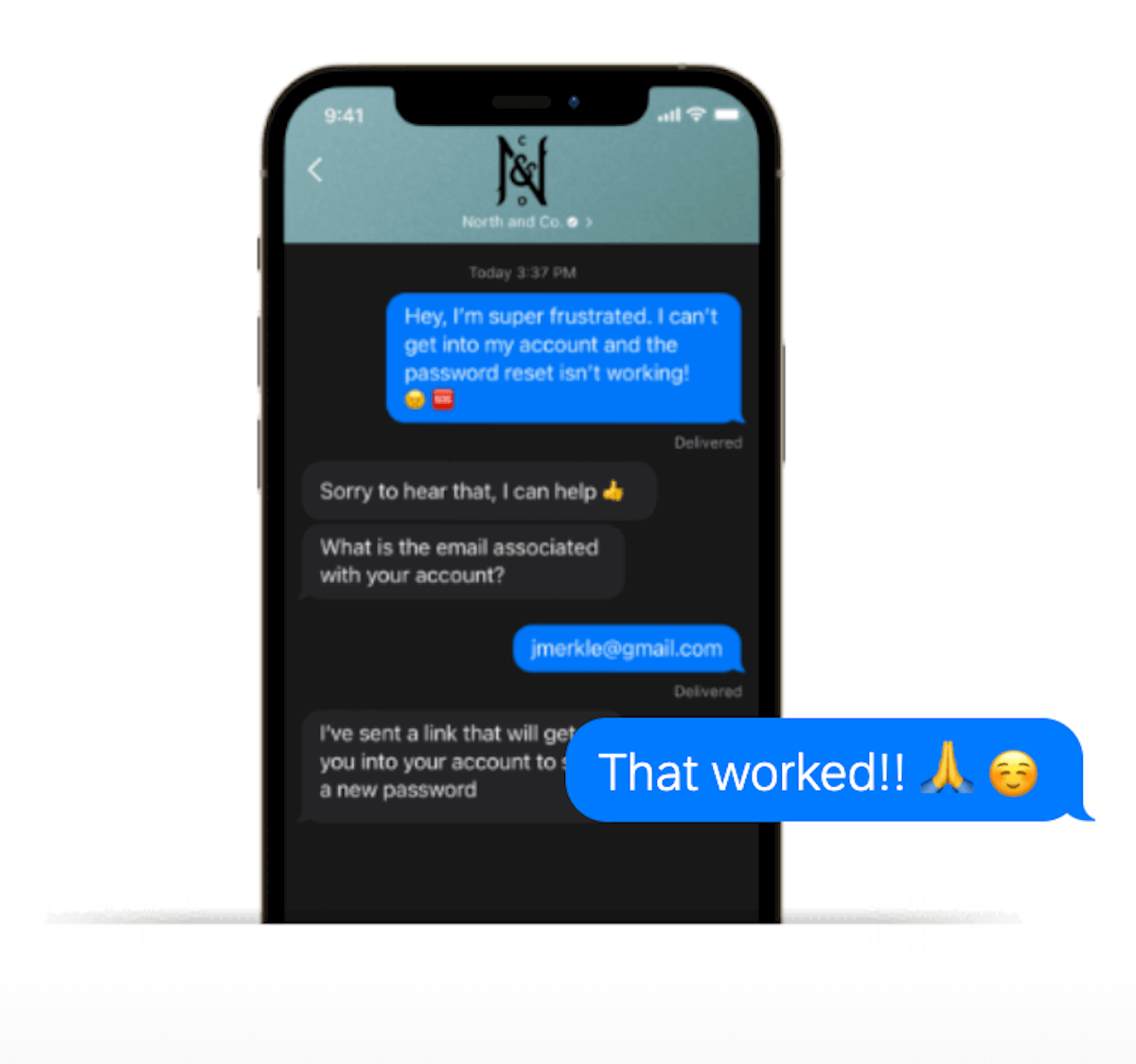 Make it personal
Even if the wider world knows about your brand, it's important to cultivate a positive reputation to elevate your business above your competitors. The best way to do this is to focus on customer experience, as this reinforces the values you promote through your digital marketing and encourages your audience to talk more about your brand. This goes for employee experience, too – how can you improve their experiences with your brand and foster loyalty?
Focusing on providing a tailored experience will ensure your customers feel a more personal connection to your brand. Personalise at scale with dynamic journey orchestration, ensuring that no matter when new leads or returning customers encounter your brand's platform, they're getting exactly what they want.
Reciprocate engagement with user-generated content
When your audience reaches out to your brand, you can reward their efforts and increase customer engagement by showing love to user-generated content. Scour your brand's social media platforms for signs of user engagement that you can promote yourself. You can use customer testimonials, reviews, comments, and more to help new members of your online community to see the value of your brand.
For example, fashion ecommerce brands can request and share pictures with permission of their brand's fans wearing their products, simultaneously rewarding user-generated content and demonstrating to their audience that the brand has formed a reciprocal relationship with its customers.
Leverage brand loyalty
You might already have a solid connection with your customer audience – but how do you leverage brand loyalty for better business results? Sending promotional offers to your most loyal customers or offering your committed employees an additional benefit can help them to feel more engaged with your brand – and talk about it to others.
Want to track the impact of your brand engagement strategy? We've got you covered.