FINANCIAL SERVICES EXPERIENCE MANAGEMENT
Re-imagine the financial services experience to build lasting, profitable relationships
In a highly regulated market, where margins are tight and product differentiation limited, experience is everything. For the world's most iconic financial services companies, success is about more than just what they do — it's about how they do it.
91 of the top 100 financial institutions rely on Qualtrics
They're creating exceptional customer, product, brand, and employee experiences that help grow their brands and increase customer loyalty and lifetime value.
Join them on the world's first Experience Management Platform™ and use real-time data, insights, and AI-powered recommendations to improve every moment that matters.
We work with the world's leading banks, credit unions, insurance companies, brokers, financial advisors, and many more to help them deliver exceptional experiences.
Every journey, every channel. Optimised to drive loyalty and lifetime value
---
From customer onboarding to upselling, account management, and complaint resolution, make every interaction an opportunity to strengthen your customer relationships. Listen to customers, wherever they interact with you, spot experience gaps and take action automatically to improve the experience. With purpose-built products for every journey and channel, we'll help you increase customer satisfaction and improve loyalty, acquisition, and customer lifetime value.
4 benefits of CustomerXM
Identify experience gaps on every channel including websites, apps, in-branch, and contact center
Understand the key drivers of satisfaction, loyalty, and spend
Take action automatically to close experience gaps and resolve customer issues
Coach frontline staff based on customer feedback with automatic recommendations and focus areas for improvement
Stop analysing. Start improving
Go straight to insights and improvements with iQ, our predictive intelligence engine that uses artificial intelligence to do the number crunching for you—automatically.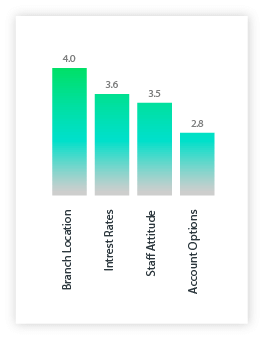 See what's impacting your key metrics
Drive adoption and improve satisfaction rates across your digital channels with real-time experience data that helps you understand the why behind your most important metrics.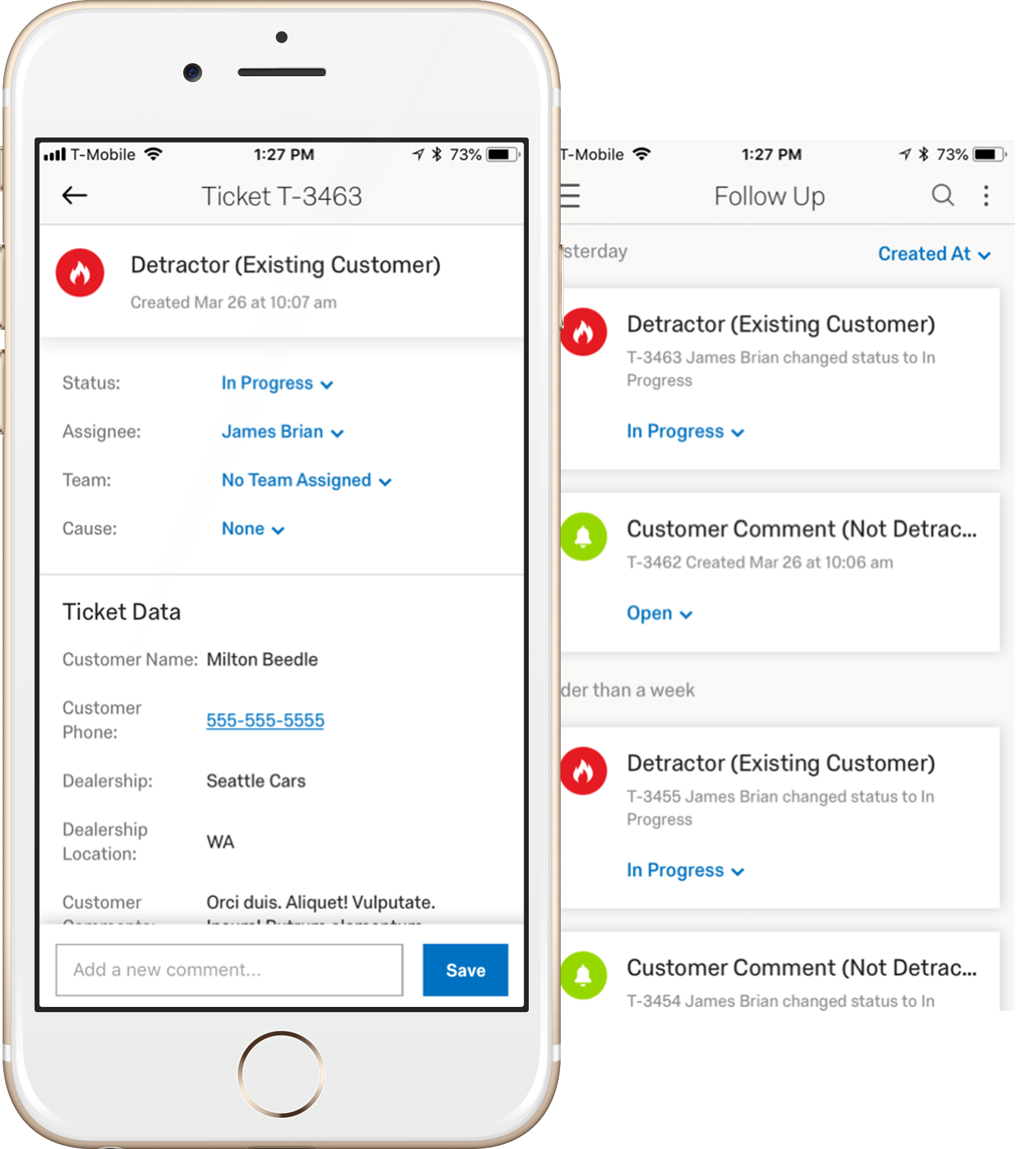 Take action at every level
From frontline branch teams and contact center agents to HQ staff, everyone in the organisation can see the actions they need to take to improve the experience for your customers.
Pre-built financial services programs
Attract, engage, develop, and retain the industry's best talent
---
Give everyone in the organisation the power to improve the experience for their teams. Hear every voice in the organisation and automatically recommend actions at every level to improve the experience. Managers will have the insights they need to drive improvements and develop their people, helping to improve engagement and deliver a better experience for customers too.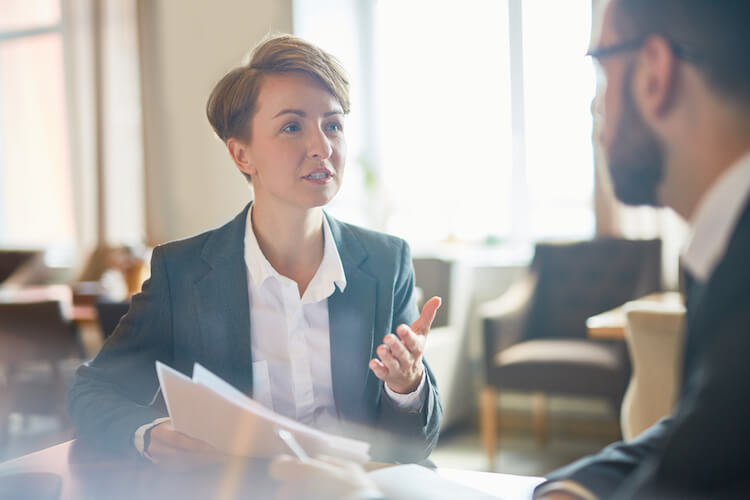 4 benefits of EmployeeXM
Understand the key drivers of engagement, productivity, and more
Optimise your recruiting, onboarding, training, and exit programs
Enable managers throughout the organisation to improve the experience for their teams
Understand the ROI of your HR initiatives and see their impact on key operational KPIs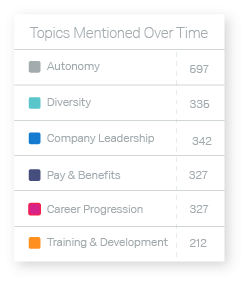 Create a digital open door
Whatever the size of your organisation, listen to every employee with a digital open door that automates feedback, gathers it at scale, and understands your organisation's hierarchy so the right people get the right information.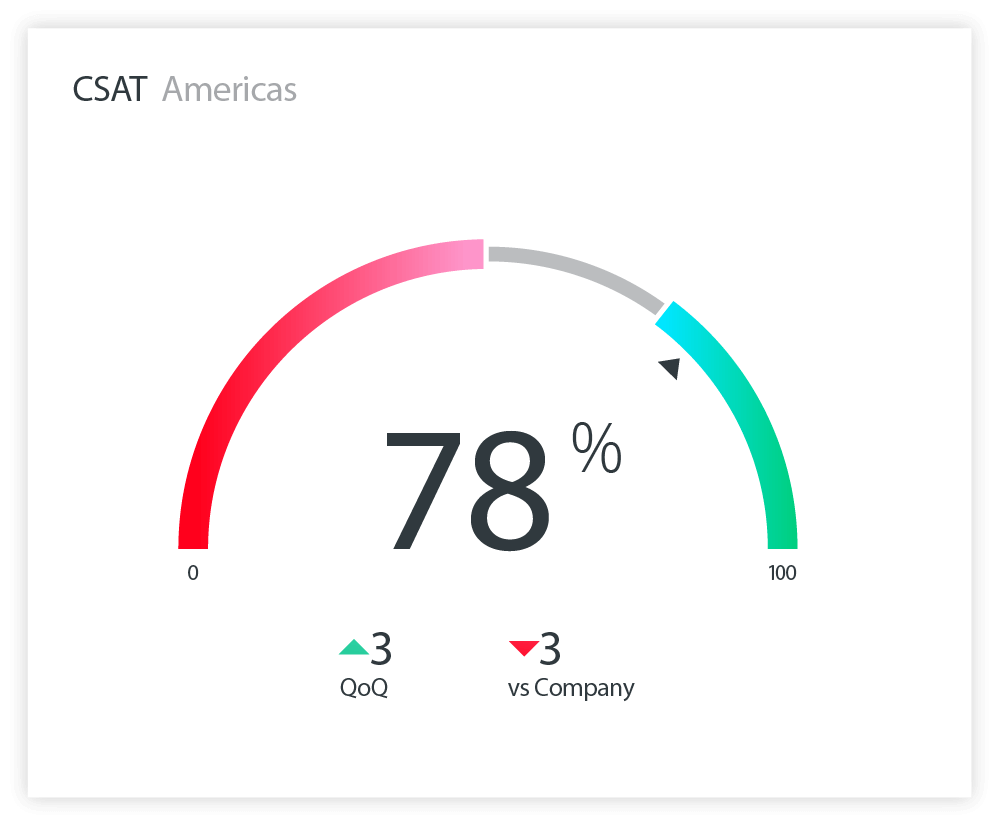 Get your people behind your biggest priorities
Whether it's diversity and inclusion or refocusing your organisation on your customers, you'll be able to track your progress and take actions that create a winning culture.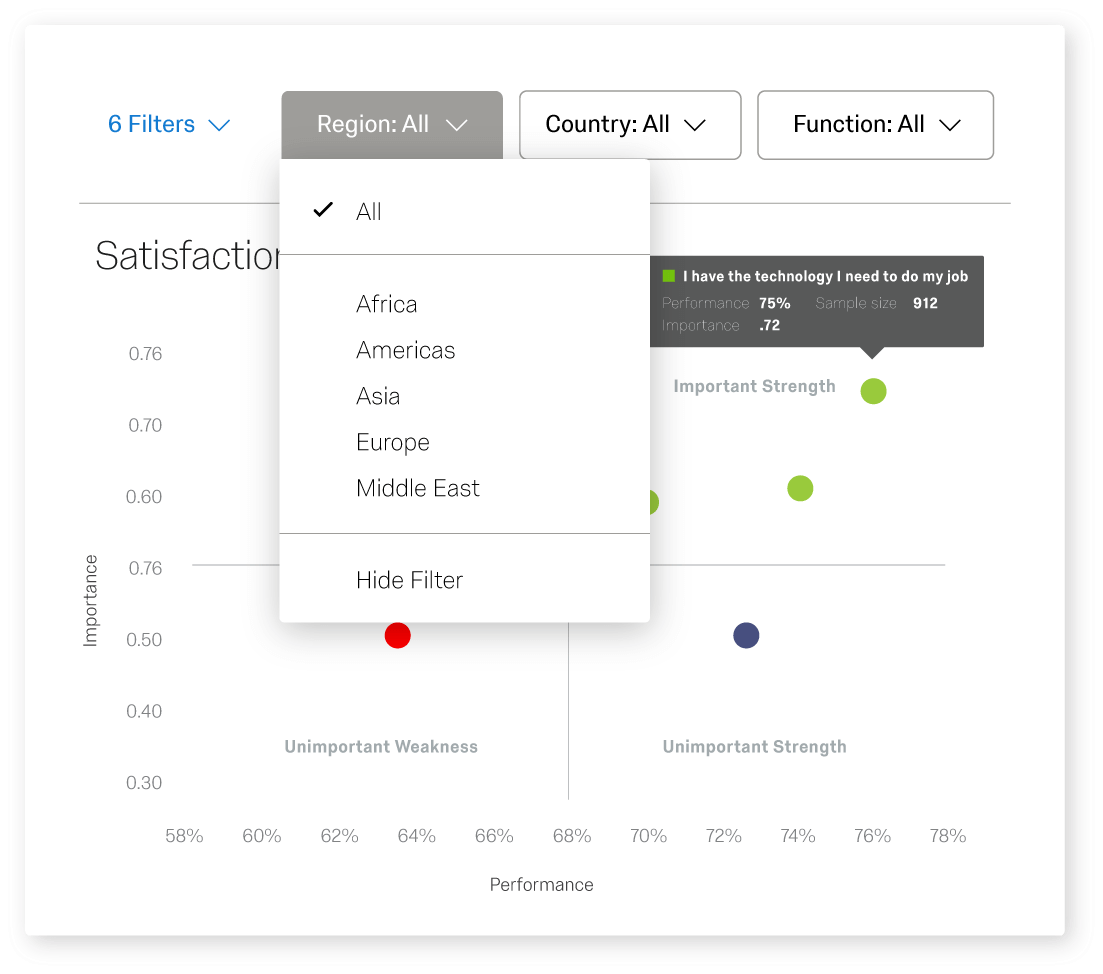 World-class stats. No degree required
Uncover insights hidden deep in your data with iQ—our predictive intelligence engine that does all the hard work and complicated calculations for you.
Expert-designed employee experience solutions
Products and packages tailored to your customers
---
Understand what drives product satisfaction and spot opportunities for new packages and offers that will resonate with your target audience. You'll be able to see which features customers love, how much they're willing to pay, and what makes you stand out in a competitive market.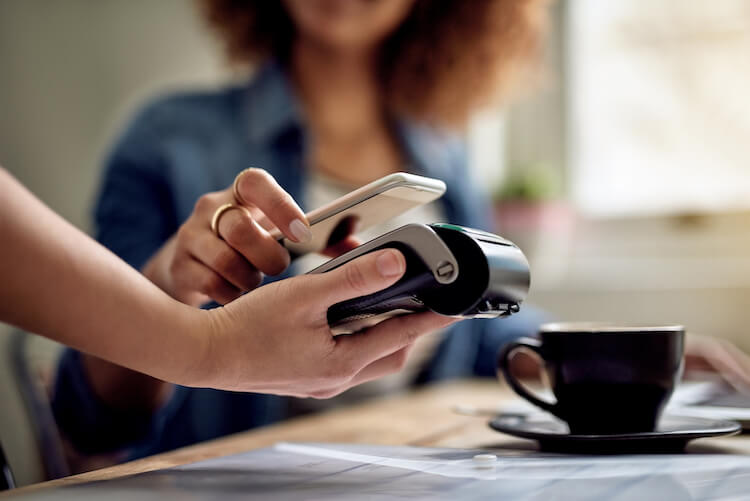 4 benefits of ProductXM
Understand the key drivers of product success and spot gaps in the market for new products and services
Launch new services and packages with complete confidence
See at-a-glance how changes to your products will impact the bottom line
Know the services customers are willing to pay for and how much they're willing to pay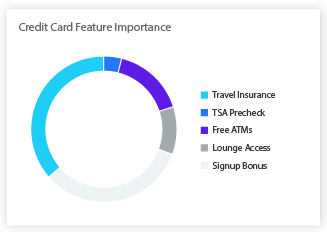 Perfect product packages. Straight out of the box
Identify perfect pairings of products, services and rewards to maximise cross-selling with our intuitive product optimiser tools. You'll see how potential changes to your product set impact everything from sales to customer loyalty, giving you the confidence to launch new products and services that customers will love.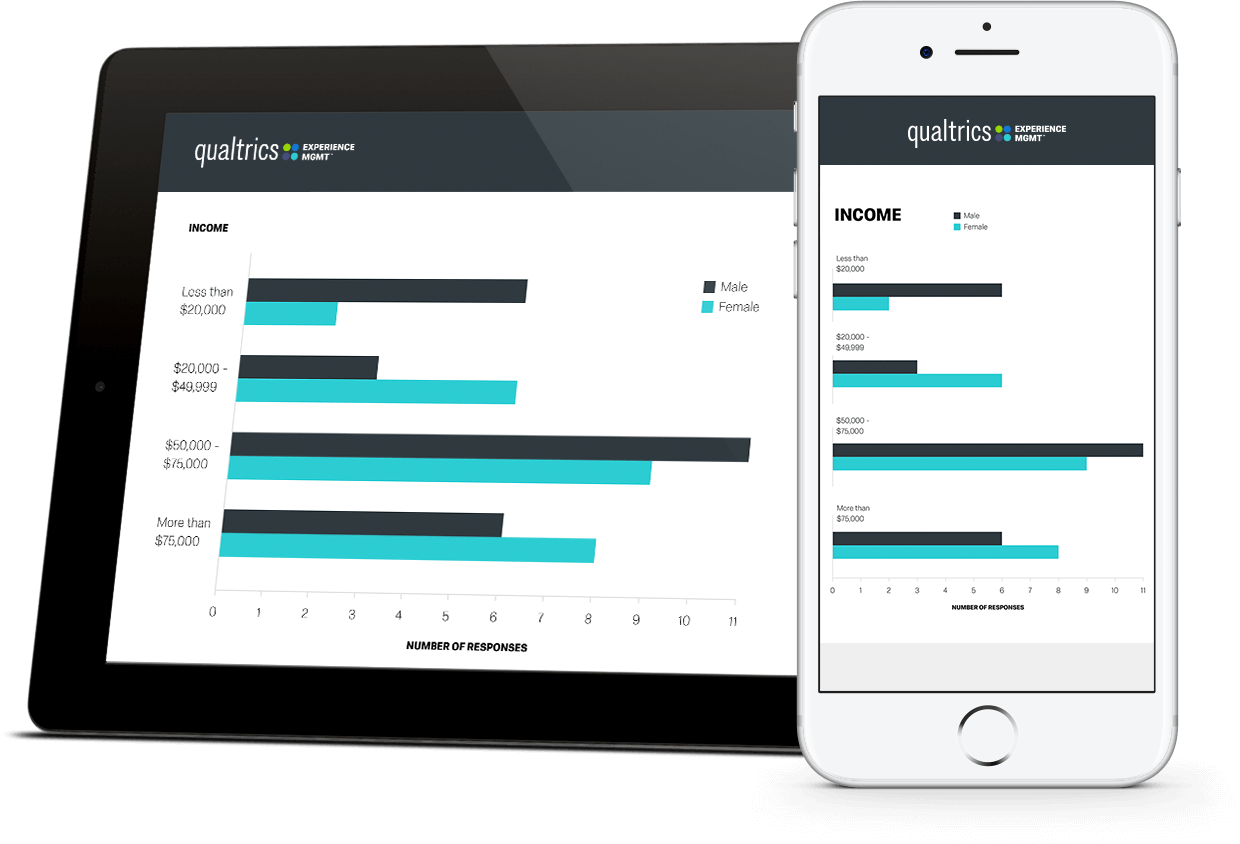 Understand your market inside out
Get a complete view of your potential customers with expert-designed market segmentation studies. You'll see what matters most to different target customers and see at a glance the best opportunities for growth.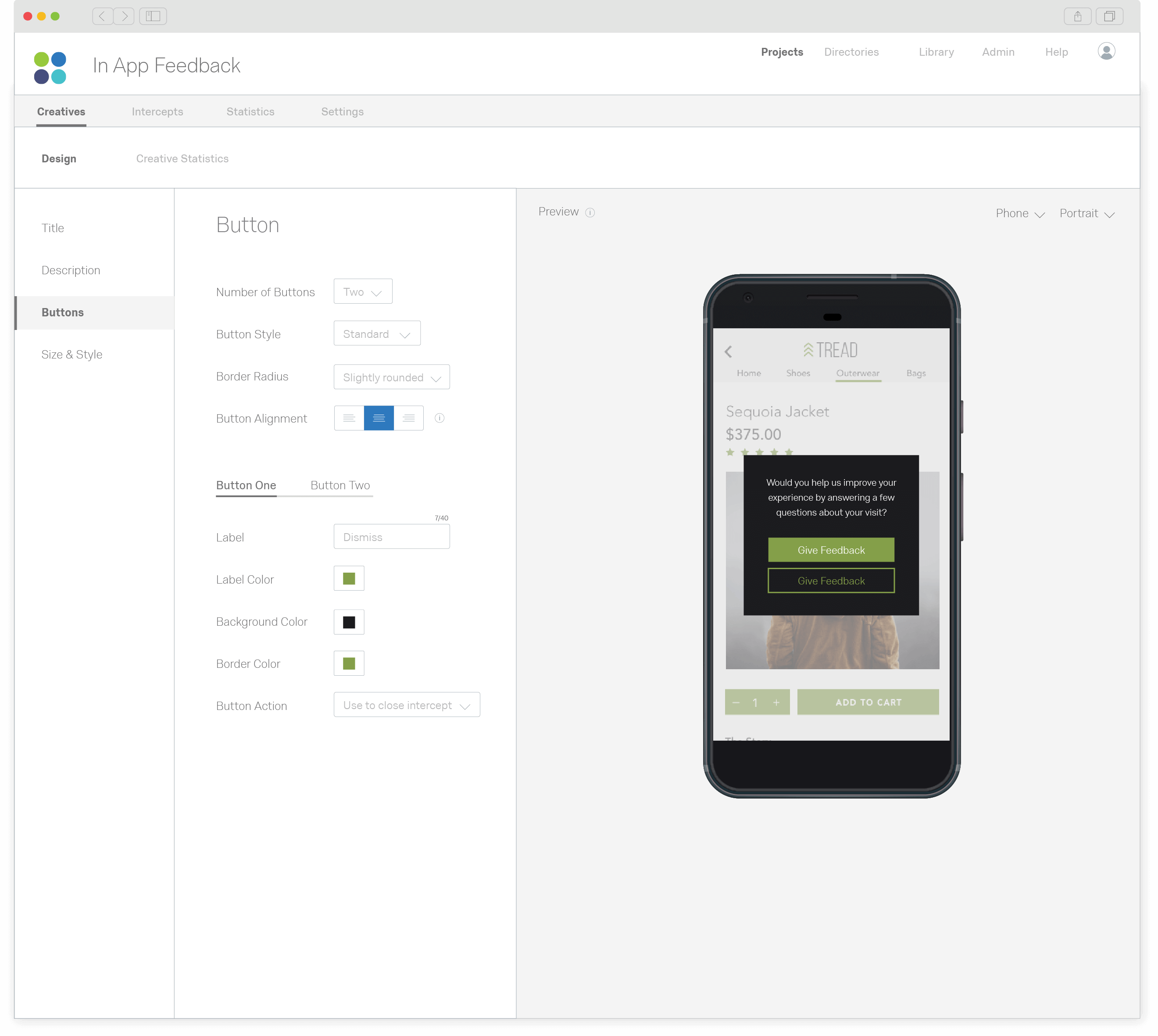 Digital products and services designed around customers
Win the battle for digital supremacy with customer feedback and user testing at the heart of your digital products. You'll see what matters most to customers, what's working well and the improvements that will have the biggest uptake on everything from satisfaction to frequency of use.
Expert-designed product experience solutions
Build trust and strengthen your brand
---
Monitor the health of your brand in real-time with comprehensive brand tracking, ad testing, and customer segmentation. Get a real-time view of your place in the market so that you can be the disruptor, not the disrupted.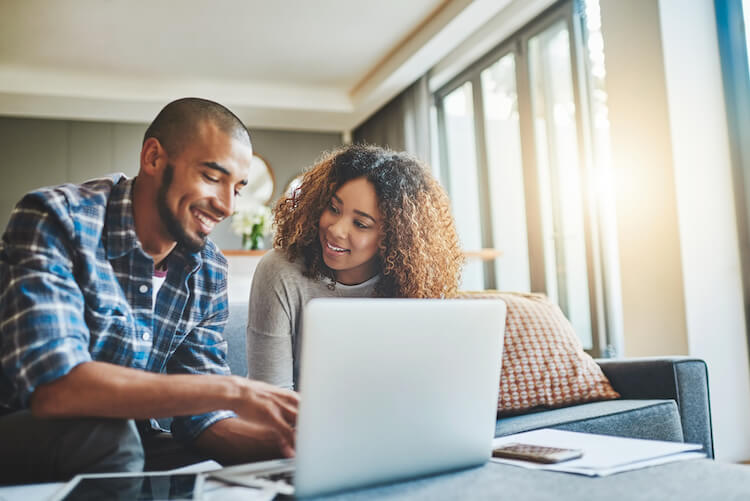 4 benefits of BrandXM
Launch new ad campaigns confidently with ad testing
Keep all your stakeholders informed of your brand metrics with real-time data and automatic reporting
Get up and running quickly with pre-built templates designed by financial services experts
Understand how your brand is perceived on different channels and see what you need to do to improve them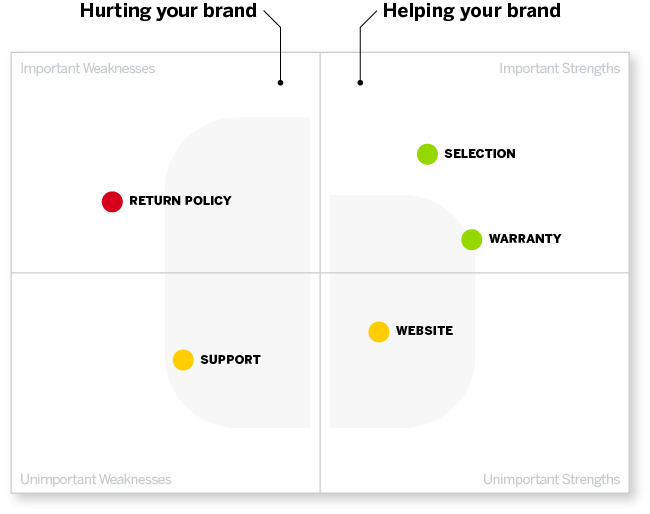 Prioritise your marketing spend
Driver iQ uses built-in analysis to help you focus your investments on the areas that will have the biggest impact on your growth.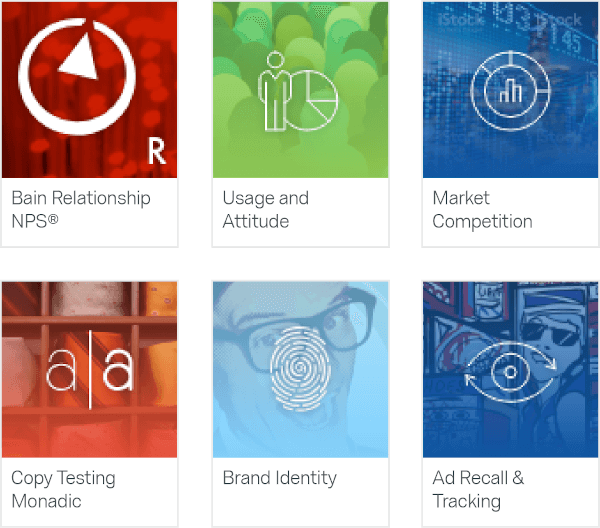 Expertise at the click of a button
Whether it's an ad testing survey, a brand tracker, or a segmentation study, access a library of pre-built projects and launch world-class brand experience programs with no expertise or prior experience.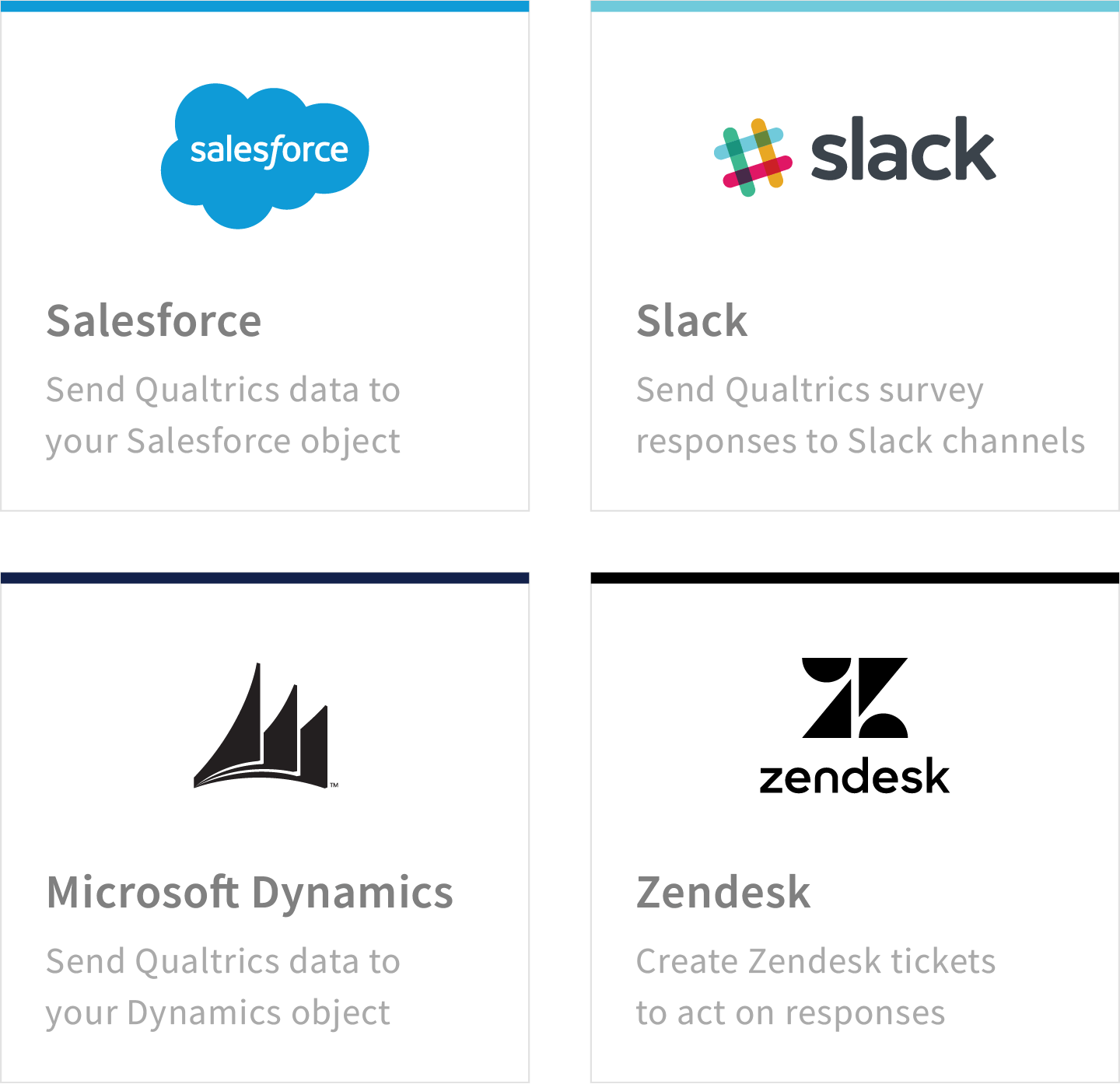 Connect everything
Bring your operational data in from platforms like Salesforce, Marketo, and many more. With open APIs into operational data systems you'll be able to see the impact of your brand strategy on the organisation's core KPIs.
Expert-designed brand experience solutions