Experience Management
What's new in CoreXM
There's no escaping the rise of Experience Management (XM) organizations over the past few years. At Qualtrics we are continuously evolving to meet our customers' needs for XM transformation.
CoreXM is the foundational platform that powers breakthrough customer, employee, brand and product experiences for many of the world's best-known brands. And today, we're lifting the curtain on some of the innovations we'll be rolling out in 2020 across 4 key areas:
Ultimate Listening System — helping you to gather feedback from every channel, in the moments that matter most
XM Automated Actions — that empower your entire organization to drive change
Intelligence and Analytics — to surface deep insights and turn it into action
Trust and Governance — for the controls and security you need to scale XM across your business
Here's a look at the latest.
1. The ultimate listening system
More ways to listen
We are adding new ways to listen and bring X-data—the thoughts, emotions, and intents of stakeholders—into our platform. Effective listening is about meeting people where they are and listening on the channels they choose to use, like social media, review websites, forums, IoT-connected devices, and many more.
You can now listen across 125 different channels. This includes solicited channels like surveys, emails, QR codes, and websites, and ambient channels like online reviews, social media, transcripts, and ticketing notes.

2. Act to close experience gaps
Act on feedback across the organization with XM Automated Actions
You've heard the saying 'data without insights is meaningless, and insights without action are pointless' – well, it couldn't be more true than in XM.
XM only works when everyone in the organization can take action on the feedback and insights you provide – but too often we see companies with disparate systems for collecting feedback and no unified workflow meaning it's not always shared with the right teams and people.
XM Automated Actions are a new set of workflow capabilities that span any project on our platform. We automate 40+ actions like raising tickets, sending alerts, creating notifications, sharing results, sending incentive rewards, importing contacts and automating follow-ups.
You can take action when experience breakdowns occur, for example making sure the right people are sent a notification.
But our no-code, drag-and-drop workflow automation platform also integrates XM with the rest of your business processes by extending into your CRM, messaging, ticketing, rewards, business process automation and marketing automation systems. XM Automated Actions supports out of the box integrations with tools like Salesforce, Microsoft Dynamics, Slack, Zendesk, Rybbon, ServiceNow, Marketo, Jira and more.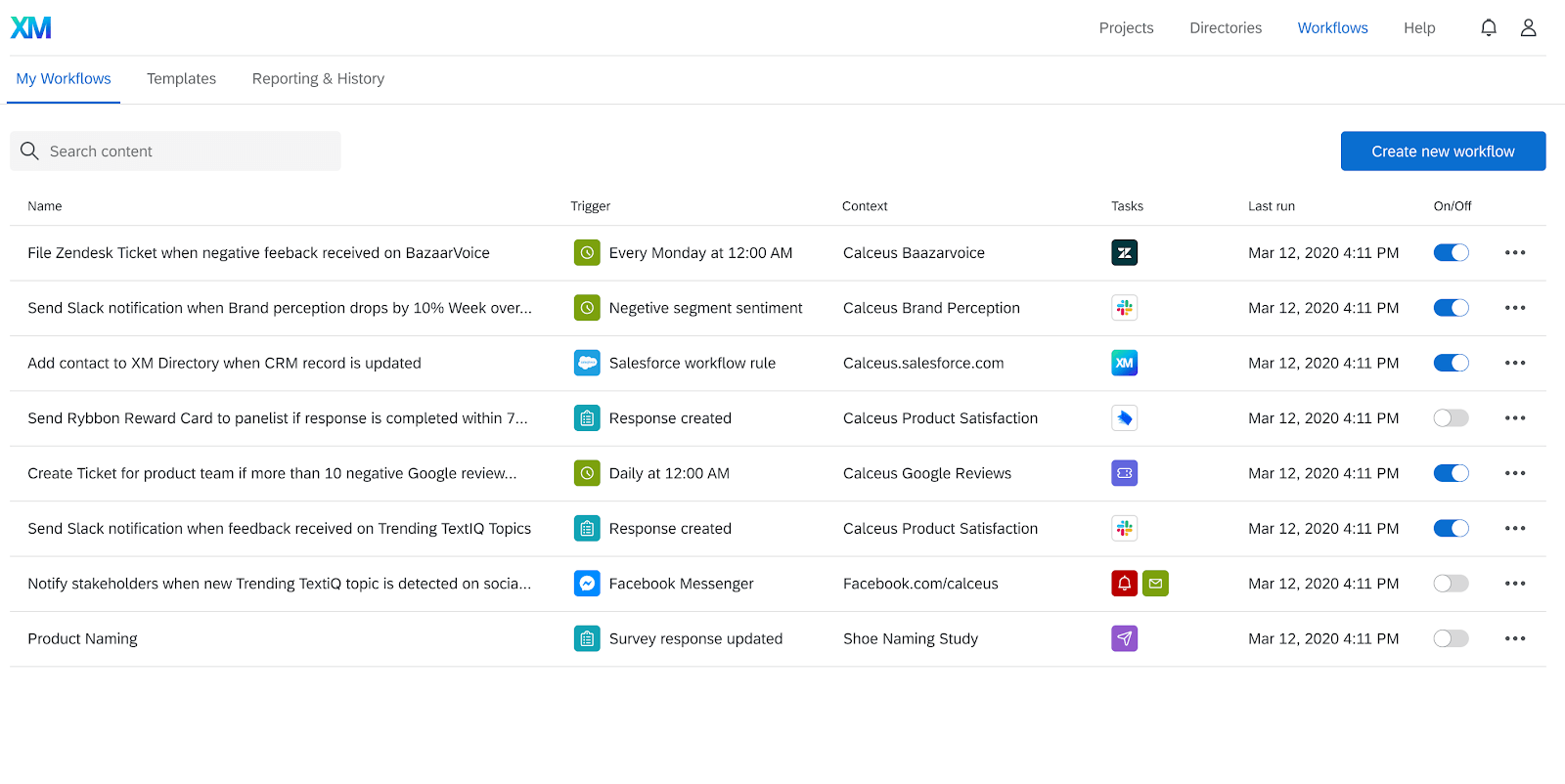 3. More intelligence and analytics
Get to breakthrough insights that drive action and results
Open text topics are a great place to see at a glance what's important, see trending topics emerge, and dig deeper to get to the root cause of any issues — but running statistical calculations using them has always been a challenge.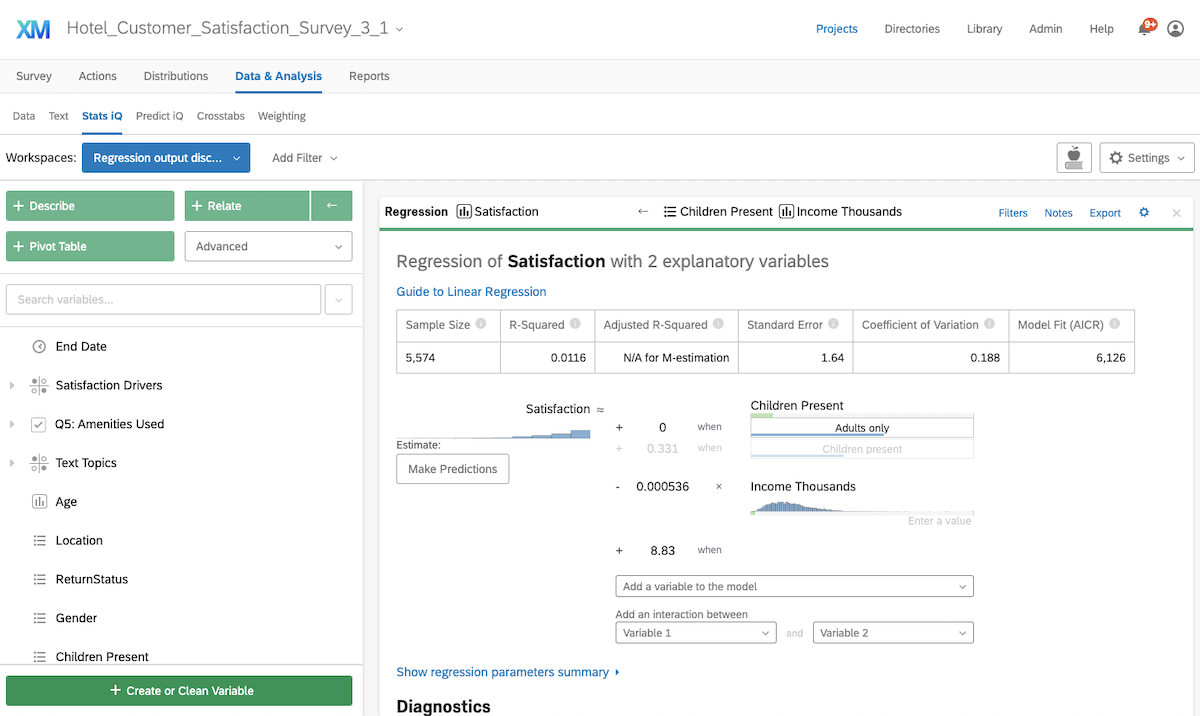 To help solve that, we're now bringing together two of our flagship technologies Text iQ and Stats iQ so you can run complex calculations such as a multivariate regression using quantitative data alongside your open text topics identified by Text iQ.
4. Governance controls to scale XM
We are also announcing the general availability of Custom XM solutions that allow you to create private, curated, fully automated research solutions. Custom XM solutions promise quality governance with tailored methodology, reporting, distribution and analytics.
All these updates are part of our ongoing work to evolve and innovate to meet your needs and help you be successful in the experience economy.
With these new capabilities, you can tap into a vast number of listening points like never before, and speed up analysis to arrive at deeper, more meaningful insights. You'll also have new ways to drive action and empower others to create breakthrough experiences while maintaining governance and control over methodology to ensure the highest standards.
See the new innovations in action