EXPERIENCE DESIGN
Design breakthrough experiences
Design, build and launch the experiences people want next. Create disruptive new products, re-imagine the services and offers you provide to customers, deliver employee experiences tailored to the new world of work, and innovate brand experiences that drive loyalty and growth.
Delight and disrupt with every experience
DesignXM puts customer and employee needs at the heart of the experience design process, with powerful research, testing, and optimization for every experience.
Customer Experience Design
Uncover the experiences customers want next, and design new services and offerings that delight and disrupt
Identify unmet customer needs and design new experiences they'll love
Road-test new experiences to see their impact before you launch them
Put customer insights at the center of new propositions, offers, programs, and services
Employee Experience Design
Get ahead of changing workplace dynamics with experiences designed for what your people need next
Identify emerging trends in your workforce and uncover gaps in the employee experience
Design new experiences from employee benefits to recognition and reward programs to attract and retain the best talent
Prioritize investments in your people with powerful models that show the impact of any proposed employee program
Product Experience Design
Uncover unmet needs and design breakthrough products with end-to-end experience design from concepting all the way to going to market
Launch new products with confidence with breakthrough insights at every stage in the product lifecycle
Perfect everything, from feature selection to consumer pricing, to maximize success on launch day
Predict performance in market with powerful analytics that model the impact of your actions at every stage
Brand Experience Design
Drive brand loyalty with new, disruptive experiences that delight
Spot new trends in your industry and act on opportunities for growth with the right experiences
Stay ahead of changes to your competitive landscape and act quickly to respond to new challengers
Test new campaigns and communications to maximize their impact on your brand
One platform with endless applications
---
XM SOLUTIONS
Expert-designed projects that fuel breakthroughs
LEARN MORE
Give everyone the tools they need to delight and disrupt at every stage of the experience design process — from market insights and needs assessments, to concept testing and pricing research. Choose from 20+ fully-automated, guided solutions that come with pre-built listening instruments, analytics and reporting to get you up and running quickly.



QUALTRICS RESEARCH SERVICES
Make your research work harder for you
Uncover deeper and more targeted insights with XM Services. Trained research experts help you unlock cost and time savings, while flexible service options let you choose how much — or how little — support you need.
Learn More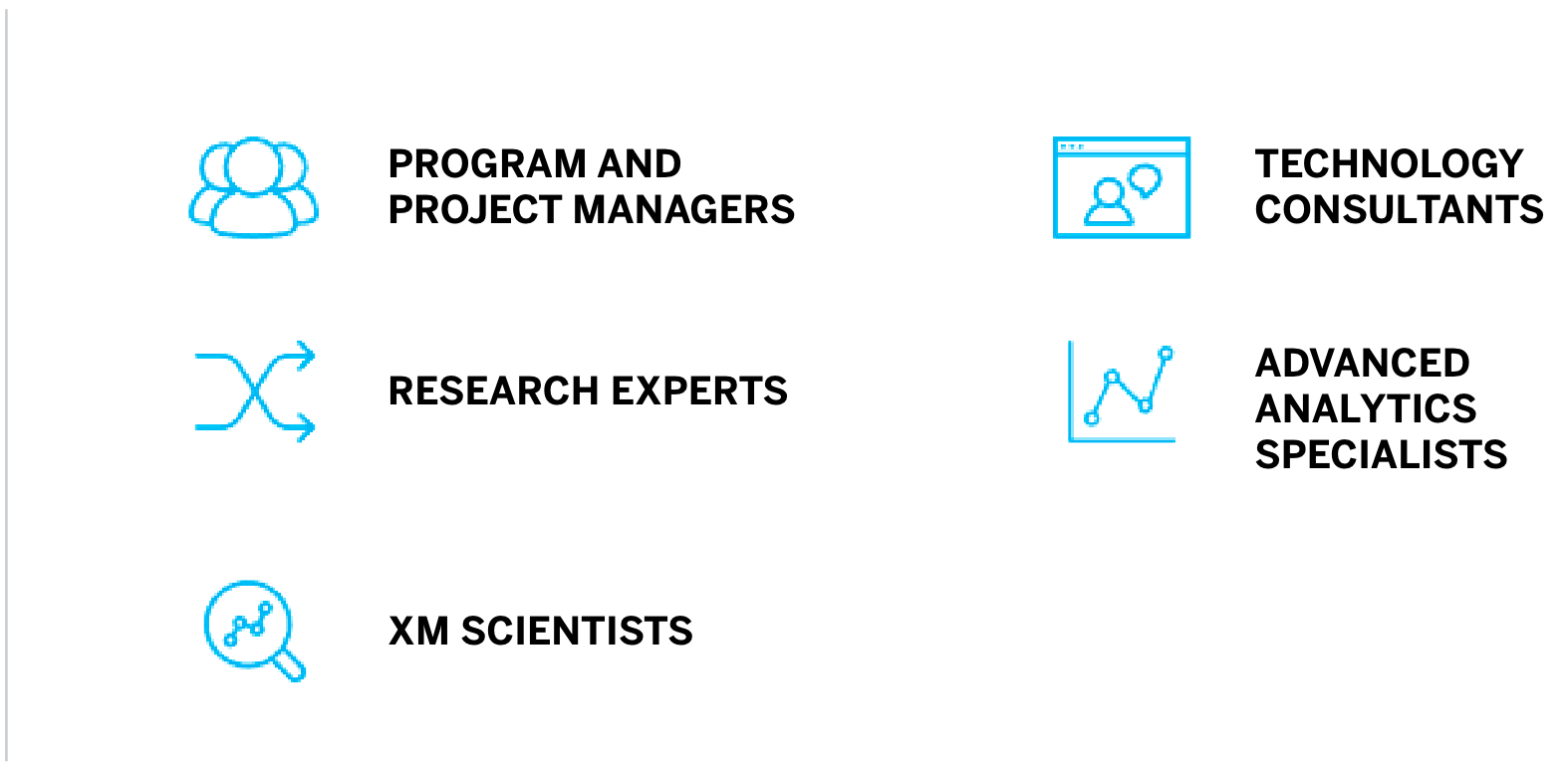 Deliver breakthrough experiences today