Supporting public servants, so they cansupport the public
From local health departments to large federal agencies, all levels of government are hard at work to support the public response to COVID-19. As the largest employer in the United States, government organizations will need to use real-time data to inform questions about how employees return to the workplace. If public servants need to be in physical offices, how do we bring them back the right way? How should we engage and support those who need government services?
We are continuing our effort to help by offering specialized solutions for all organizations. We hope this helps each of you continue to support the public, the right way.
Full Enterprise Solution
Employee Symptom Check
---
In line with current CDC guidelines and built by the Qualtrics team of physicians and XM scientists, the Employee Symptom Check helps you assess health symptoms, travel, and other potential risks that could jeopardize employees when coming onsite. Once completed, assessments can automatically trigger downstream actions and information sharing such as building access, relevant healthcare information, or links to online safety training. Leaders also gain visibility across teams and locations empowering them to make real-time, data-based decisions to keep your people safe.
Increase onsite employee safety by encouraging employees to take the health assessment

Quickly identify potential health risks and automatically direct employees to stay home

Enable employees to show time-stamped self-certification notifications to come onsite

Link daily symptom data with other COVID-19 data tracking systems

Give leadership access to dashboards showing trending data and insights that reveal hot spots in various locations or teams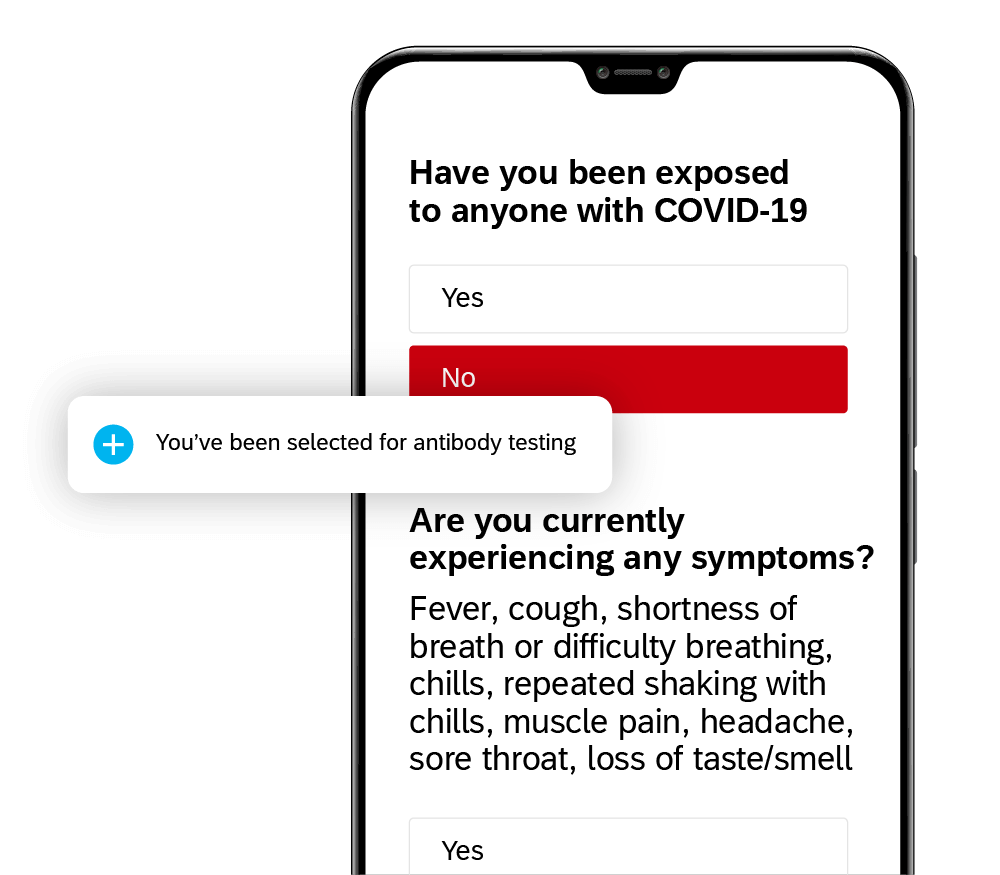 Return to Work Ongoing Pulse
---
Meeting public health requirements is just the start. Getting to the new office normal means employees' hearts and minds can support the mission – with their top concerns addressed and logistical needs met. Return to Work Pulse is a fast way to accelerate better decisions on the timing and actions needed to reopen your workplace and re-engage employees.
RETURN TO THE OFFICE WITH CONFIDENCE
Assess readiness and needs of your workforce before re-opening
Provide leadership and managers with instant visibility into employee needs and well-being throughout the transition

Pulse diverse employee groups at key milestones to surface changing needs as they adjust to new ways of working

Take action on employee feedback for items like facilities, on-site safety protocols, and obstacles to remote work
Learn more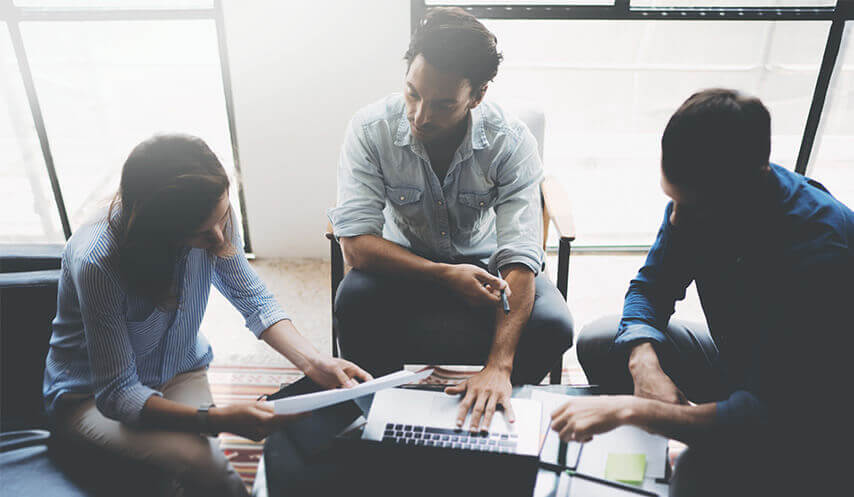 Full enterprise solution
Employee Engagement in Disruption
---
It's become clear that using the same approaches to listen, understand, and respond to employee needs in this new environment won't be relevant. Government HR leaders today need solutions that help them understand and take action to improve employee experience, wellness, productivity, and engagement. 
Census, dashboards, and manager actions for organizations going through significant change
Expert guidance on aligning topic areas to demographic groups and communicating results back to employees
Understand and act on critical experience areas like employee wellbeing, resilience, team dynamics, change management, and inclusion and belonging
Learn More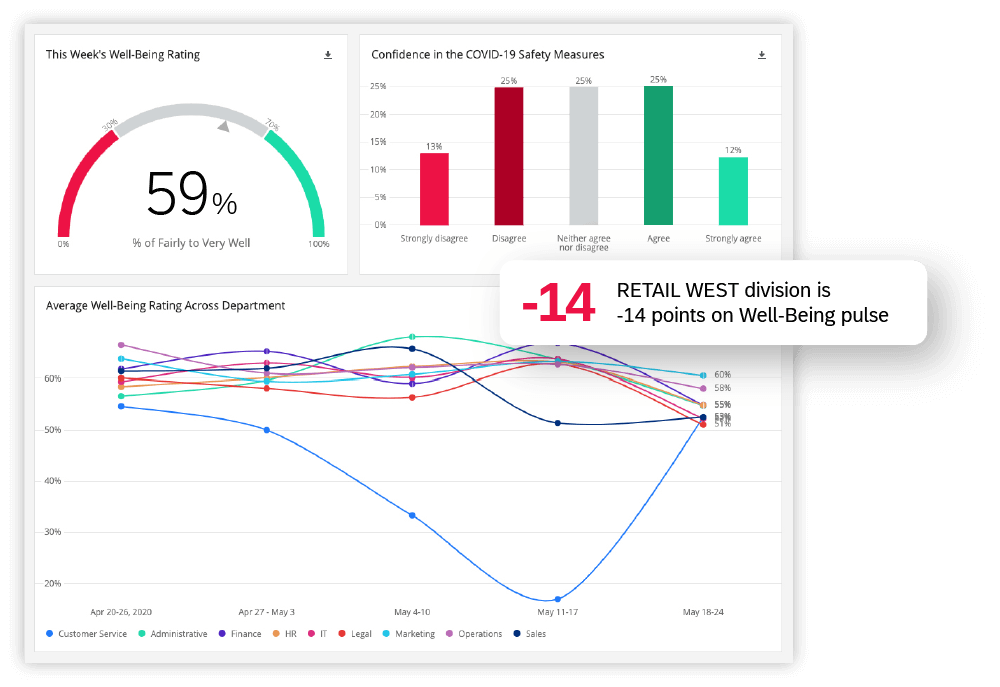 Learn more about our public sector workforce solutions
At Qualtrics, we've witnessed first-hand the power of governments adapting quickly to respond to COVID-19. Since mid-March, Qualtrics COVID-19 solutions have been used to help leaders understand the impact of this pandemic and act on next steps in more than 100 cities and counties, across all 50 states and in federal agencies in the United States, and 90 countries worldwide on 6 continents.
Based on the best practices from our work with organizations public and private, we have created a special set of services to help you listen to employees, take a fact-based approach to risk-assessment, and execute the right actions to deliver on your mission while protecting your workforce.
Secure, trusted platform with proven
scale for public sector needs
The Qualtrics XM Platform is ISO 27001 and FedRamp compliant. It is also HITRUST certified, which means its technology platform provides customers the tools they need to manage HIPAA compliance
Secure, unified data collection for aggregation and analysis by federal, state and local government and health departments
Automated individual result reporting to state & federal health information systems
Trusted choice of more than 80 federal agencies and 300 state and local governments for sensitive public sector needs