ON-DEMAND WEBINAR
Discover how you fuel your B2B CX program using insights
---
Research shows there's a high correlation between B2B customer experience and client loyalty. That's why the world's leading B2B organisations are raising their CX ambitions, better coordinating their efforts, and using their insights programs to make a positive impact on their clients and the business.

In this session from the Qualtrics XM Institute, gain insight into the current state of CX in B2B and discover why and how you infuse actionable insights to optimise the five key processes of B2B organisations:
Account health tracking

Proactive relationship management

Insight-driven expansion

Continuous reference-ability

Best practice sharing and coaching
To see how these practices come to life, Nicholas Ruprecht from Tetra Pak joins the session to share how his organisation is focusing on CX as a key differentiating factor in B2B.
Featuring
---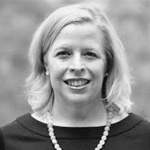 Aimee Lucas
XM Catalyst, Qualtrics XM Institute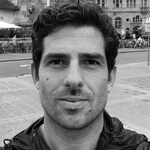 Nicolas Ruprecht
Manager, Sales Support & Operation Excellence & Head of CX at Tetra Pak
Learn how to get your customers from awareness to loyalty with Qualtrics
More than 18,000 brands and 99 of the top 100 business schools use Qualtrics
---