ON-DEMAND WEBINAR
Discover the future of work: employee insights from our latest report
---
The COVID crisis has been characterised by uncertainty. But one thing is for sure: the way we work has changed, for good.
To understand what the 'new normal' looks like, we spoke to 4,000 workers across the globe. And we'll reveal the fascinating findings in this webinar.
From well-being and productivity to the remote vs. in-office debate, the biggest topics of 2021 will be on the agenda.
Watch now to find out:
What people expect from their employers as we move forward

How different employee groups have been impacted by the pandemic

How managers can support employees whose well-being has declined

Why the future is flexible.
Featuring
---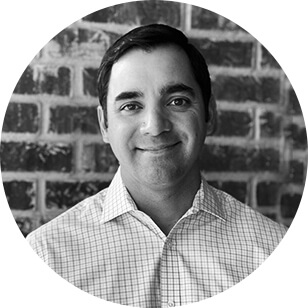 Benjamin Granger
PH.D., XMP, PRINCIPAL XM CATALYST
Dr. Benjamin Granger has over a decade of experience building, running and optimising EX measurement and management programs across the globe.
In addition to his client-facing work, Ben leads research initiatives within the XM Institute and has pioneered several innovative employee survey techniques and methods that are changing the way many organisations measure and manage EX. His research has been featured in academic and practitioner forums, including Forbes, the Journal of Business and Psychology, the International Journal of Training & Development, the Academy of Management (AOM), and the Society for Industrial and Organisational Psychology (SIOP).
Learn how to get your customers from awareness to loyalty with Qualtrics
More than 18,000 brands and 99 of the top 100 business schools use Qualtrics
---