DIGITAL CUSTOMER EXPERIENCE WEBINAR
Gauge the state of Digital Experiences in 2022: actionable insights from the XM Institute
---
From healthcare to travel to life admin, consumers all over the world are increasingly reliant on online channels. This puts businesses under more pressure to deliver exceptional experiences. Why? Because digital journeys that fail to evoke positive sentiment drive an average revenue loss of 8%.
In this webinar, our expert Isabelle Zdatny offers actionable insights to help identify - and fix - the digital experience gaps in your organisation.
Using the latest global research from the XM Institute, Isabelle:
Reveals the state of digital experiences in 2022

Explains why digital experiences matter

Recommends 5 ways to design positive digital experiences
This session is a must for all CX professionals who want to design elevated online experiences.
Featuring
---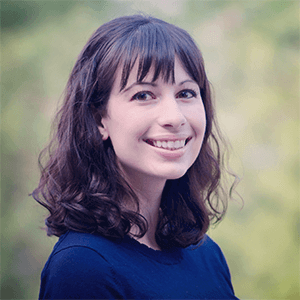 Isabelle Zdatny
Principal Analyst, Qualtrics XM Institute
Isabelle helps large organisations design and operate successful experience management (XM) programs by producing industry thought leadership, developing and delivering training, consulting with companies, and speaking on key XM topics and trends.
DIGITAL CUSTOMER EXPERIENCE WEBINAR
Learn how to get your customers from awareness to loyalty with Qualtrics
More than 18,000 brands and 99 of the top 100 business schools use Qualtrics
---