Financial firms collect risky survey data they don't need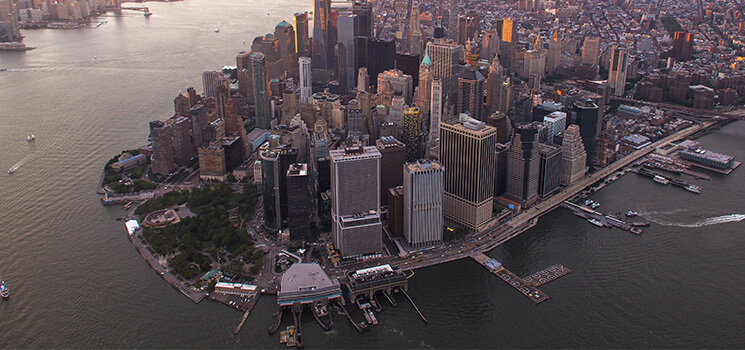 Are your surveys sweeping up sensitive customer data?
Nearly 20% of financial services companies have accidentally collected sensitive data like driver's license number, phone number and personal health information in their surveys. But new Qualtrics research shows that only 22% of those companies say they regularly use that data.
When financial services companies collect sensitive survey data they don't use, it's a big risk with little reward.
Financial services companies are frequent targets of data breach attempts. Even some of the largest and most sophisticated financial brands have had to announce embarrassing breaches in which customer data was leaked. Data leaks are devastating, especially in the financial services sector where client trust is paramount. Breaches damage your reputation, your future growth, your stock price and especially your brand credibility,
Qualtrics surveyed 135 data privacy decision makers in the financial services sector and found that their main categories of accidental sensitive data collected in surveys are:
Driver's License number
Social Security number
Phone number
Personal health info
Credit Card number
The collection and protection of this data is not a trivial matter, as some of the largest and most damaging public data breaches have included these types of leaked data.
How you can avoid collecting risky survey data
The solution to this problem is as simple as it is symmetrical. You won't need to worry about owning sensitive survey data if you never collect it in the first place.
How can financial services companies avoid accidentally collecting risky survey data about customers and prospects?:
Standardize your research on one survey platform so you know which surveys are going out
Use a survey platform that automatically checks for questions likely to collect sensitive responses
Internally distribute lists explaining which data is off-limits for survey collection
Reign in "Rogue Research" by ensuring employees only open survey accounts on approved and controlled tools.
Train employees to write survey questions that don't ask for sensitive information
Use intelligent survey tools that automatically review open-ended survey responses to ensure they don't contain unsolicited sensitive data
How North American Bancard protects customers and card brands
North American Bancard is a leading payment technology provider servicing over 350,000 businesses in the US and Canada.
North American Bancard is protecting the privacy of their customers and card brands by automating their data compliance capabilities with Qualtrics. Qualtrics automatically checks their survey data and responses to avoid collecting the categories of data that may be problematic from a data privacy standpoint.
North American Bancard uses Qualtrics to:
Automatically flag customer input
North American Bancard uses Qualtrics to stop sensitive data entry at the source by alerting customers when they have entered sensitive data before they actually submit their feedback.
Redact sensitive data
Qualtrics substantially reduces the manual redacting process for North American Bancard by automatically identifying and redacting any types of information North American Bancard wants to exclude.
Expand admin capabilities
The administration of customer surveys in the field of merchant and payment services requires the use of survey authors who are trained in and highly conscientious of the boundaries of PII. With Qualtrics' survey programming alerts, North American Bancard has been able to expand their survey administration beyond their Customer Service department.
Learn more about Banking & Financial Services Customer Experience
Former FBI Agent: 7 Hidden Data Risks in Your Research Program