Website Feedback Surveys
Website feedback surveys are any surveys presented to visitors on your website. These surveys help you build customer profiles, gauge the effects of new pages or experiences and improve website conversion.
Request Demo
These surveys can be delivered in numerous forms, including but not limited to:
Clickable feedback links of all shapes and sizes
Targeted visitor intercepts (think popovers or pop-unders)
Surveys embedded directly into a page
Why conduct website feedback surveys?
When you engage your online visitors with website feedback surveys during important interaction periods, they're an endless source of highly actionable insights. That's because website feedback surveys go beyond the quantitative nature of web analytics by providing both a forum for suggestions and a channel for customer insight. You're also capturing insights in the moment that matters—as your real-life customers are engaging with your product, service, or solution.
Web analytics tools are good for providing the "what's" behind customer behavior (e.g., traffic paths, time-on-page, product preferences, etc.,) but website feedback surveys provide the "whys" (e.g., through targeted surveys, open-text comment boxes, etc.) Collecting feedback via your website is one of the most effective and scalable ways to optimize your customer experience by connecting website visitors with business owners.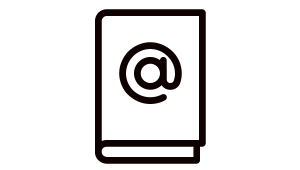 Free Ebook

//

The Essential Website Experience Playbook.
Learn how capture targeted feedback and immediately improve website experience, drive site conversion and increase customer loyalty.
Free Download
Best practices for using website feedback surveys
Most of your customers will visit your business through your website at some point, so it's worth investing in continuous improvements to make sure your customers have a great experience. Here are three suggestions to help you ramp up your website feedback efforts:
Learn

Each interaction with a visitor is an opportunity to learn and improve. Your visitors, shoppers, and customers have opinions and comments that can impact your business. By opening up the feedback spigot, you are creating a stream of customer insights that, if managed well, can propel your brand ahead of the competition.

Resolve

Not every customer is going to have a perfect experience every time—it's unavoidable. The trick is to give customers a channel where they feel confident their voice is being heard. Effective website feedback surveys make it easy for customers to share frustrations and enable brands to quickly respond.

Convert

Every website has the ultimate goal of conversion. For e-commerce sites, it's shopping cart checkouts; for software customers, it's software registrations; and for content sites, it's page views. Website feedback surveys help you drive conversion by collecting qualitative data about your business that you couldn't get otherwise.
How Qualtrics makes website feedback surveys easy
Website feedback surveys can be one of the fastest and most effective ways to move the needle in your organization. By opening up a direct feedback channel for your visitors, you can start incorporating customer feedback immediately and improve your relationship with customers.
Qualtrics is the world's leading enterprise survey technology provider. With Qualtrics Site Intercept, you can gather website visitor feedback with an easy-to-use, point-and-click platform. After placing one snippet of code on your website, you won't need any more help from IT. You'll have the ability to make website changes on the fly, target specific visitors, and manage your feedback process from start to finish.