OMNICHANNEL REPUTATION & REVIEW MANAGEMENT
Location-specific insight. Collected
from every channel.
Go beyond receipt-based surveys to collect and understand customer sentiment from every channel, while identifying opportunities for local-level improvements.
Use our AI to automatically listen to every converstion, social review, call, text, and more. Understand what customers are saying about your location so you know what's working, what's not, and how to improve
Bring together feedback from 125+ sources, such as Google Reviews and Yelp. All collated into a single system of record to help identify experience gaps at every location, and deliver more personalised experiences
Prompt customers to share their experiences. Get more online reviews to drive foot traffic and increase sales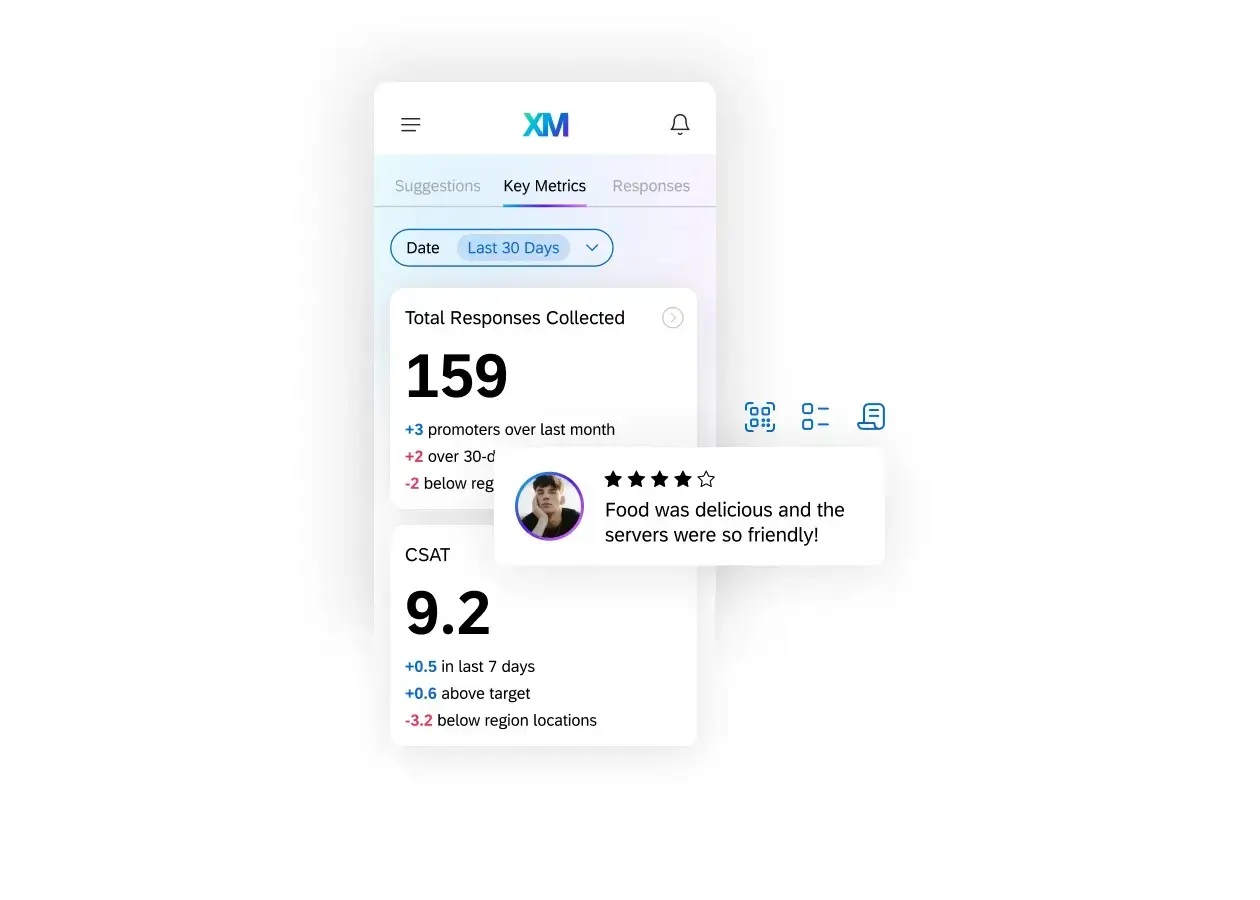 frontline feedback
Optimise employee coaching to deliver world-class customer service
Turn your frontline teams into CX champions by creating a culture of empowerment and recognition.
Surface insights from location-specific feedback so local teams understand drivers of loyalty and churn
Understand the connection between local team engagement and customer satisfaction and prioritise what action to take via CrossXM
Enable managers to deliver CX improvements at scale with a personalised dashboard – track local performance, coach your teams and reward employees instantly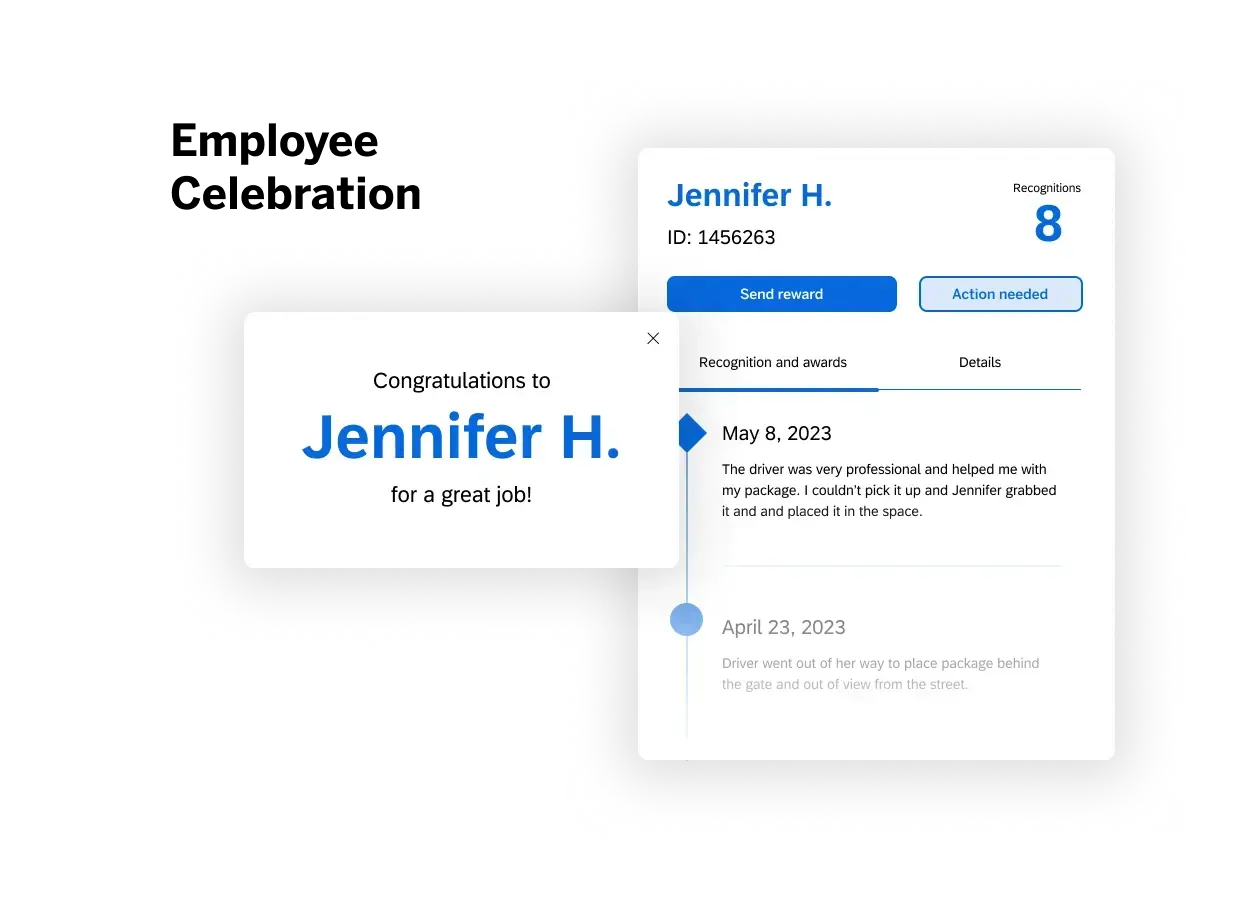 eBook_
Design breakthrough customer experiences
in location-based businesses
Learn how to understand how each channel impacts the experience your customers have. Design experiences that go beyond just the physical location to drive footfall, loyalty, and revenue with our 3-step guide to implementing a world-class customer experience program for location-based businesses.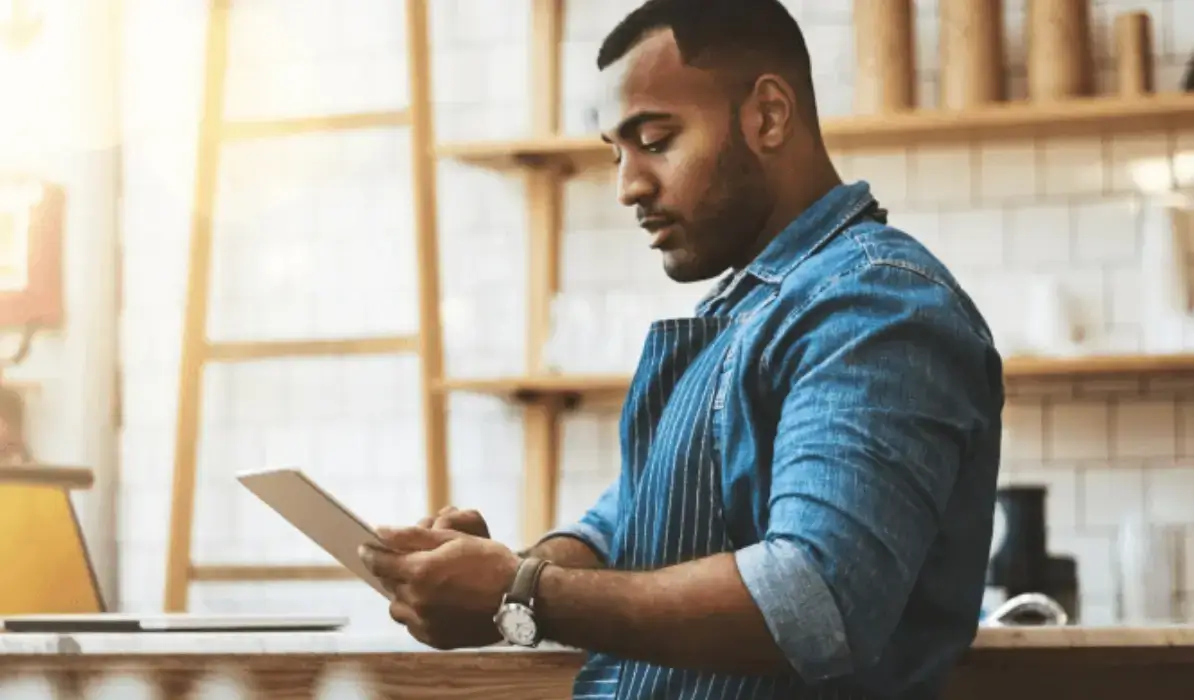 Proactive Service Recovery
Turn negative feedback
into customer loyalty
Empower your frontline teams to make every location experience seamless.
Deliver real-time product and services insights directly to local teams. Use your mobile app so team members can personally follow up and pre-empt problems for customers before they become an issue
Diagnose the root cause of problems with advanced AI and natural language processing. You'll get AI that detects human sentiment, effort, and intent from every interaction
Automatically surface emerging trends at an individual location. Predict problems and proactively make improvements before customers churn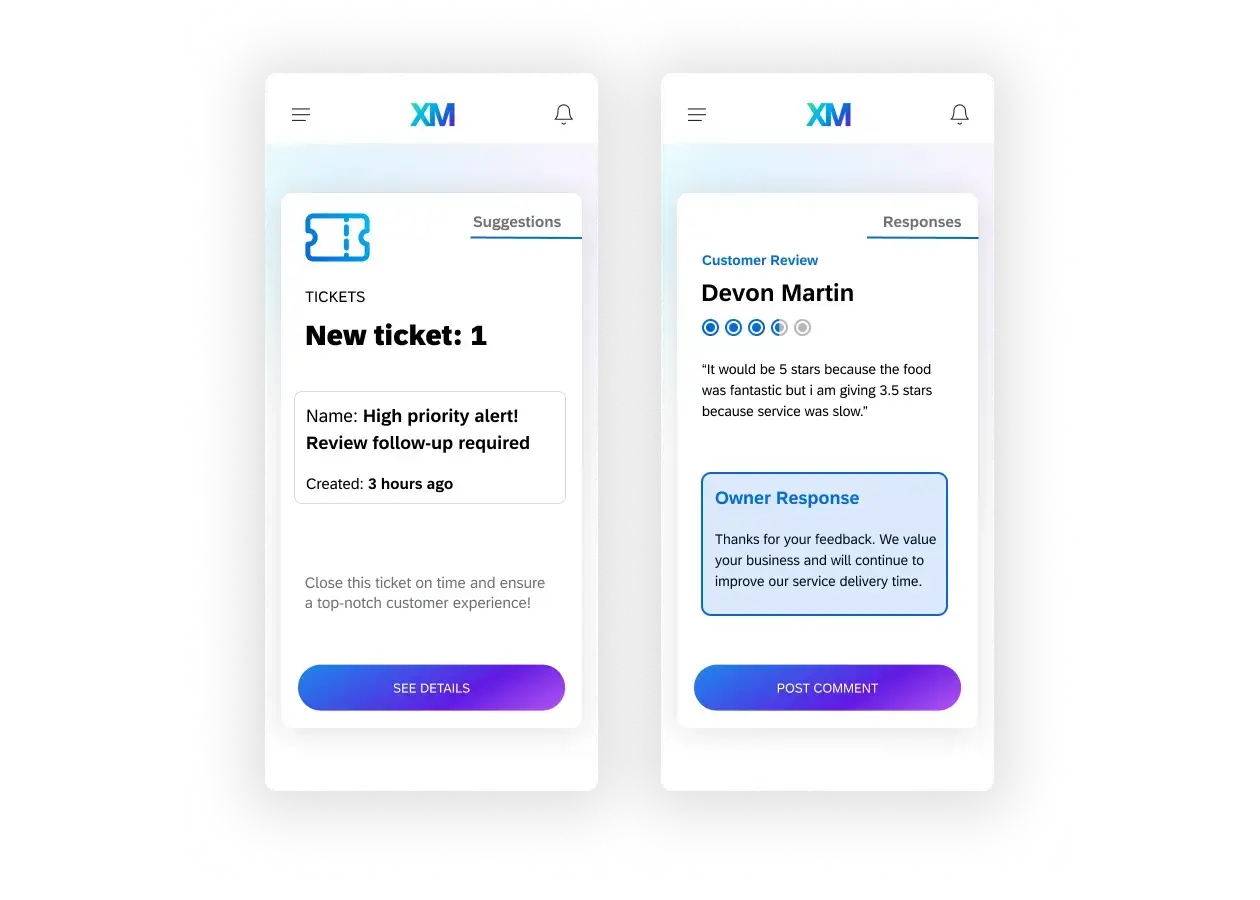 Customer Journey optimisation
Create a seamless customer experience
Moving between digital and in-person experiences need to be seamless. Connect your experience, operational and behavioral data to a complete view of your customer journey – no matter how complex – for an individual customer, by segment, or across all of your customers.

Use these insights to curate dynamic customer profiles, and craft personalised, connected experiences that meet customer needs—and increase loyalty and spend.
Understand how every customer interaction impacts overall customer satisfaction and frequency of return
Identify loyalty drivers and churn indicators across all segments
Maximise the touchpoints in the customer journey that have the highest impact on your business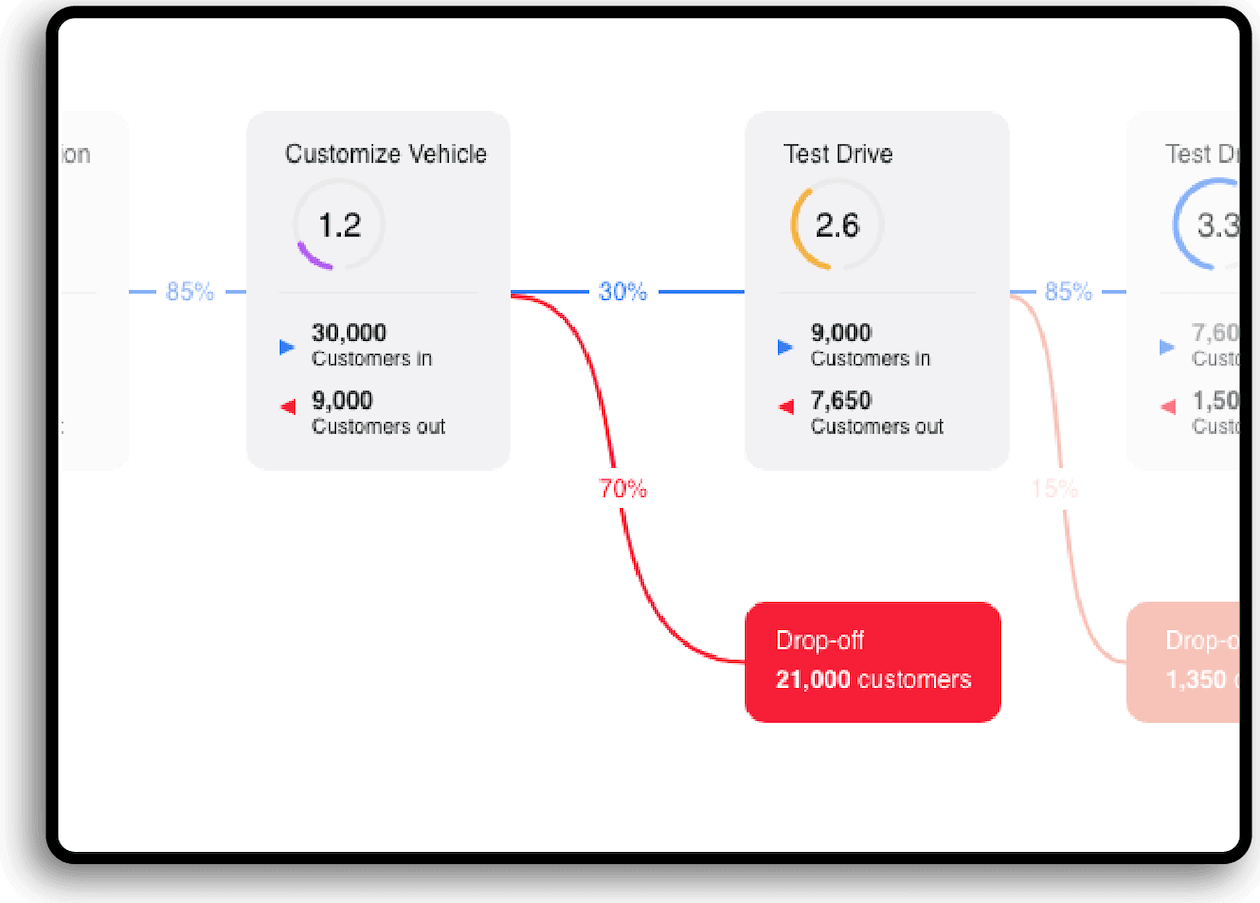 Ready to take your
frontline experience
to the next level?
More about location based experience
The
in-store, retail customer experience
refers to the overall atmosphere, interactions, and sensory elements that customers encounter while visiting a physical retail location. It encompasses factors such as store layout, visual merchandising, product availability, customer service, and the overall ambiance. The goal is to create a positive and engaging environment that enhances the customer's shopping journey, encourages purchases, and fosters a sense of connection with the brand or retailer.
In-person customer experience refers to the interactions and overall impression a customer has when engaging with a business or brand in a physical setting, such as a retail store, restaurant, or office. It encompasses all aspects of the customer's experience, including the physical environment, staff interactions, product or service presentation, and the overall atmosphere. In-person customer experience focuses on creating positive and memorable encounters that meet or exceed customer expectations, foster customer satisfaction and loyalty, and contribute to the overall brand perception. It involves aspects such as personalised service, attentive staff, efficient operations, and a welcoming and comfortable environment.