20 bureaux. 5 continents. 1 mission
Une technologie au service de l'Expérience
Transparente
Notre mission est de partager l'information, de lancer des débats ouverts, d'établir la confiance et de favoriser des décisions basées sur les données, et non sur la politique.
Tous ensemble
Nous misons tout sur Qualtrics et Qualtrics mise tout sur nous. C'est dans l'ADN de l'entreprise. Nous honorons notre mission, en toutes circonstances.
Le client est notre obsession
Si un client est contrarié, c'est que nous avons échoué. Il n'y a pas à tergiverser. Nous apprenons et nous réparons.
Une seule équipe
Il n'y a qu'une équipe chez Qualtrics. Nous gagnons et perdons ensemble.
Déterminés
Nous sommes intelligents, inventifs et ingénieux. Nous ne suivons pas les autres, nous écrivons notre propre histoire.
Travaillez à nos côtés
Être une entreprise internationale ne signifie pas forcément que nous devons nous comporter comme une multinationale
---
Nos agences sont présentes aux quatre coins du monde, mais n'ont cependant rien d'une petite agence du coin.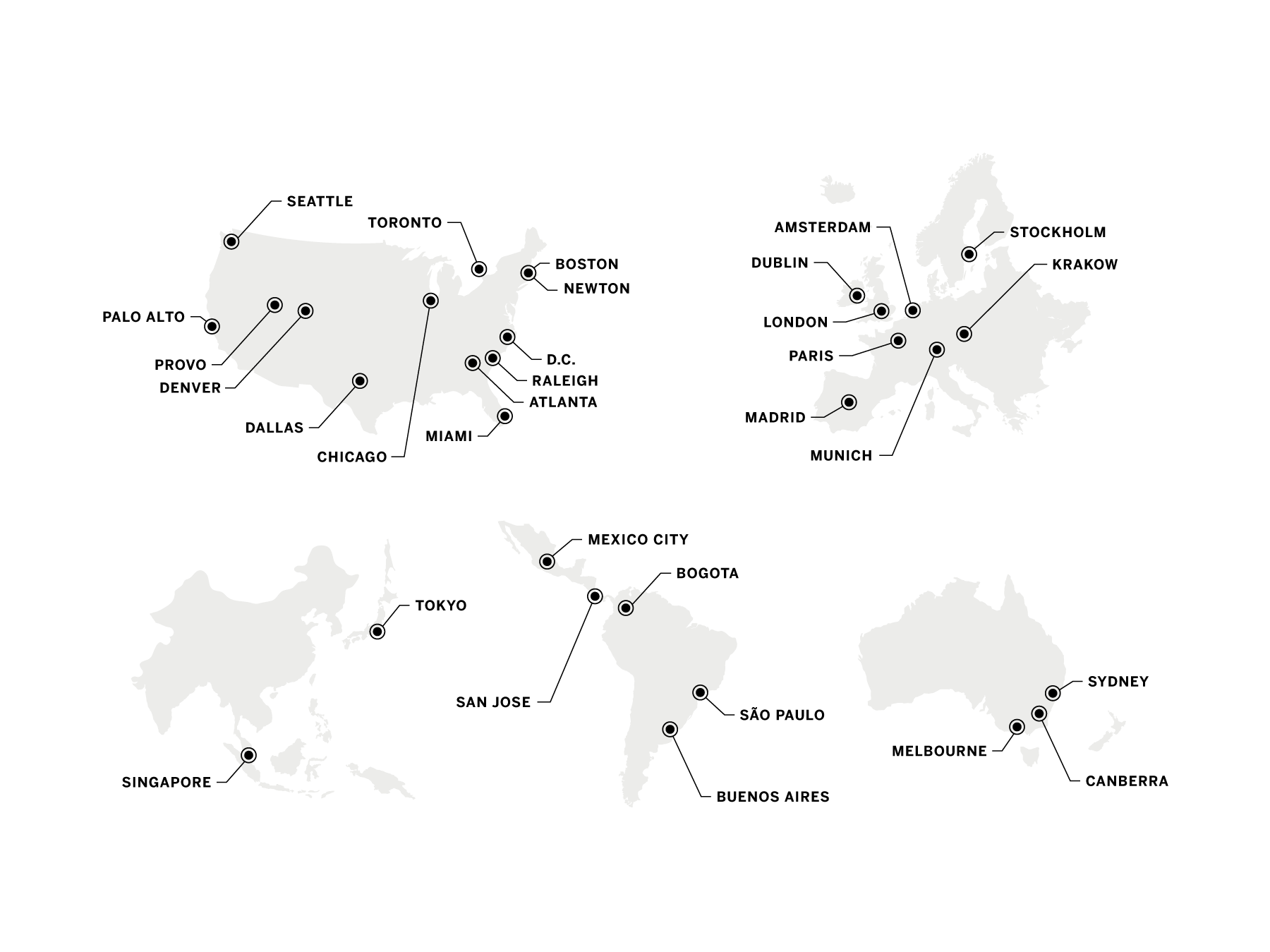 Seattle
Dublin
Provo
Sydney
Dallas
Krakow
Tokyo
Moins de 1 % des candidats sont engagés.
Mais ces 1 % donnent 100 % d'eux-mêmes.
Nous recrutons les meilleurs talents. Nous offrons ce qu'il y a de mieux. Nos équipes sont corps et âme impliquées dans nos missions. Nous nous motivons les uns les autres. Nous nous remettons en question les uns les autres. Mais nous nourrissons également un véritable esprit d'équipe. Voilà ce qui définit notre entreprise, et nous agissons comme ses propriétaires.
Plus de 11 000 marques nous font
confiance pour combler les écarts d'expérience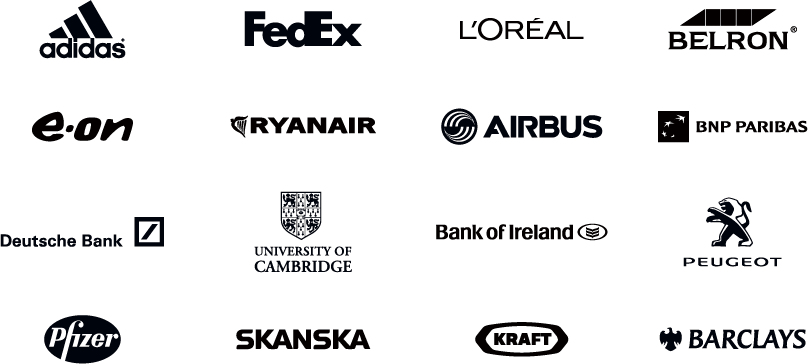 Il est toujours plus agréable d'avoir un compagnon de route même quand on est un leader mondial concentré sur une croissance rapide
Nous sommes la plus grande entreprise spécialisée dans les données d'expérience (données X) et nous sommes détenus par SAP, le leader du marché des données opérationnelles (données O). Ensemble, les données X et O optimisent la gestion de l'expérience.



---
Nous nous associons avec les plus grandes entreprises de ce monde pour aider les clients à concevoir les meilleurs programmes de gestion de l'expérience.
5 For The Fight
Qualtrics a lancé un mouvement pour trouver un traitement contre le cancer. Le mouvement, appelé « 5 For The Fight », invite chacun à donner 5 dollars en faveur de la lutte contre le cancer.
Qualtrics est également le sponsor de l'équipe NBA Utah Jazz. Mais nous avons choisi de faire figurer le message « 5 For The Fight » plutôt que le logo Qualtrics sur le maillot de l'équipe.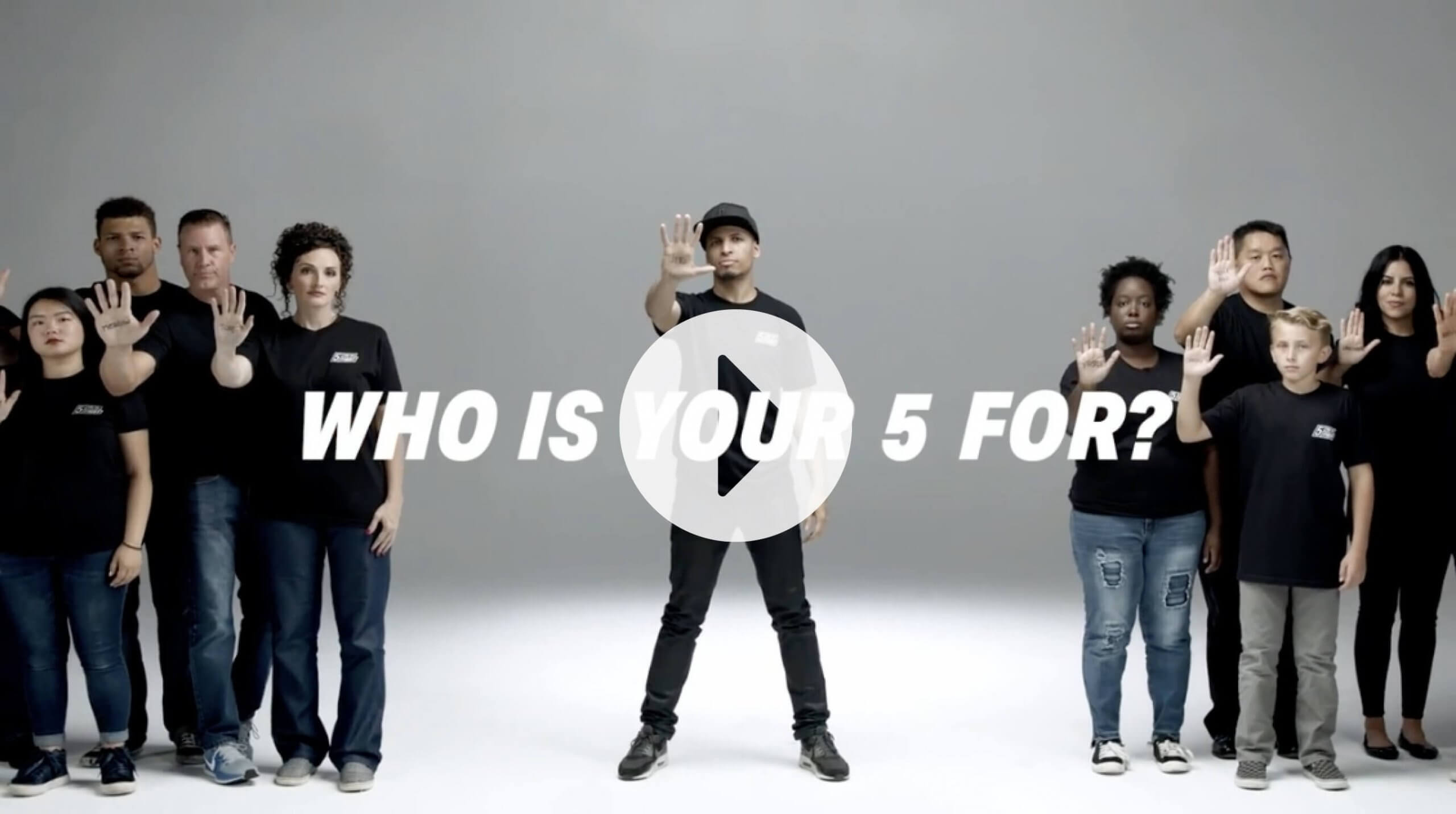 Améliorer l'expérience humaine
Notre technologie accompagne autant les personnes, que les entreprises, les gouvernements et des communautés afin de réduire les écarts d'expérience pour tous. Notre technologie a déjà fait ses preuves dans certaines des plus grandes sociétés au monde, et nous savons que saisir et comprendre les émotions, croyances et valeurs humaines est la clé pour combler certains fossés entre les êtres humains : incompréhensions politiques, problèmes touchant aux droits de l'homme, disparités en matière de santé, inégalités entre les sexes, accès à l'éducation et disparités de revenus. Parce que de nombreux problèmes rencontrés dans le monde sont souvent causés par un manque de compréhension, c'est ici que nous intervenons..