Siamo presenti in 20 paesi attraverso 5 continenti. Abbiamo 1 obiettivo.
Sviluppare una tecnologia
in grado di colmare
le lacune nelle esperienze
Trasparenza
La chiave del nostro modus operandi è la condivisione, che si declina in discussione aperta, fiducia e decisioni basate sempre sui dati e mai sulla politica.
Dare tutto
Noi puntiamo su Qualtrics e Qualtrics punta su di noi. La nostra azienda è fatta così. Facciamo tutto quello che occorre per centrare i risultati.
Ossessione per i clienti
Ogni cliente deluso è un nostro fallimento. Punto. Impariamo dagli errori e andiamo avanti.
Una sola squadra
Siamo tutti una squadra in Qualtrics. Vinciamo e perdiamo insieme e nessuno dice mai "Non spetta a me".
Tenacia
Siamo ingegnosi, pieni di risorse e non ci arrendiamo mai. Non cerchiamo esempi da seguire, la nostra storia la scriviamo noi.
Lavora con noi
Solo perché la nostra è un'azienda globale non significa che dobbiamo agire sempre come un'unica entità
---
Abbiamo uffici in quasi tutti gli angoli del mondo senza neanche un ufficio ad angolo.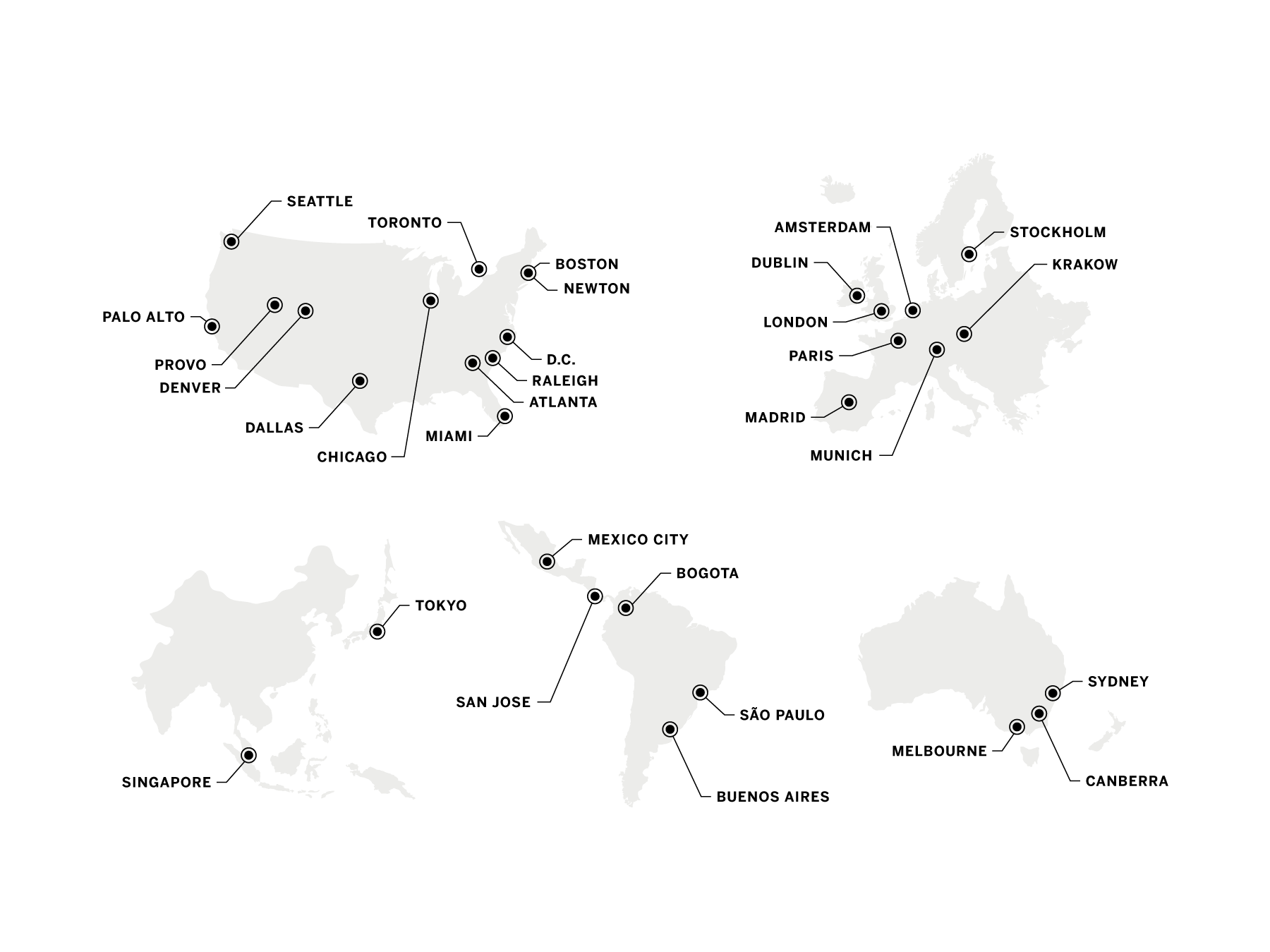 Seattle
Dublin
Provo
Sydney
Dallas
Krakow
Tokyo
Neanche l'1% viene assunto.
Ma quell'1% dà il 100%.
Assumiamo i migliori. Diamo il meglio. Siamo agli apici delle nostre carriere e il nostro impegno è totale. Ci stimoliamo tra di noi. Ci sfidiamo tra di noi. E ci prendiamo anche cura gli uni degli altri. La nostra è un'azienda in cui tutti si sentono responsabili.
Amiamo gli oltre 11.000 brand che
si affidano a noi per colmare le lacune nelle esperienze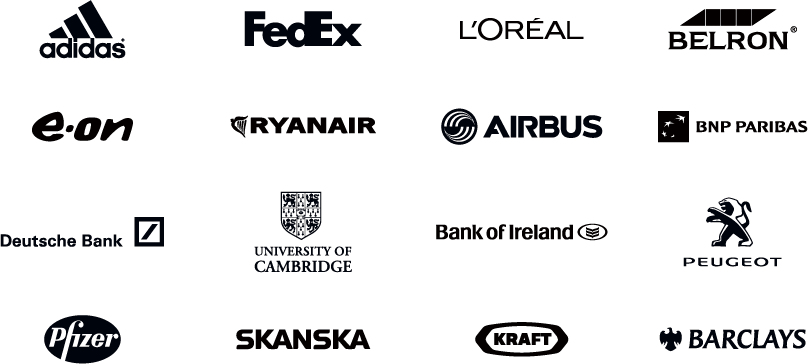 Tutti hanno bisogno di buona compagnia — persino i leader del settore con una crescita iperbolica
Noi siamo leader nei dati esperienziali (dati X), mentre SAP, il gruppo che ci ha acquisito, è leader nel mercato dei dati operativi (dati O). Insieme, X+O migliorano la gestione dell'esperienza.



---
Collaboriamo con le più grandi società del mondo per aiutare i clienti a realizzare i migliori programmi di gestione dell'esperienza del mondo.
Fare del nostro meglio
per fare bene
Qualtrics ha lanciato un movimento il cui obiettivo finale è trovare una cura per il cancro. Come lascia intendere il nome "5 For The Fight", i partecipanti al programma sono invitati a donare 5 dollari per la lotta contro il cancro.
Lo stemma della campagna è anche stampato sulle magliette dello Utah Jazz, squadra di basket dell'NBA. Ma anziché affiggere il logo Qualtrics sulla maglietta, abbiamo preferito donarlo a 5 For The Fight.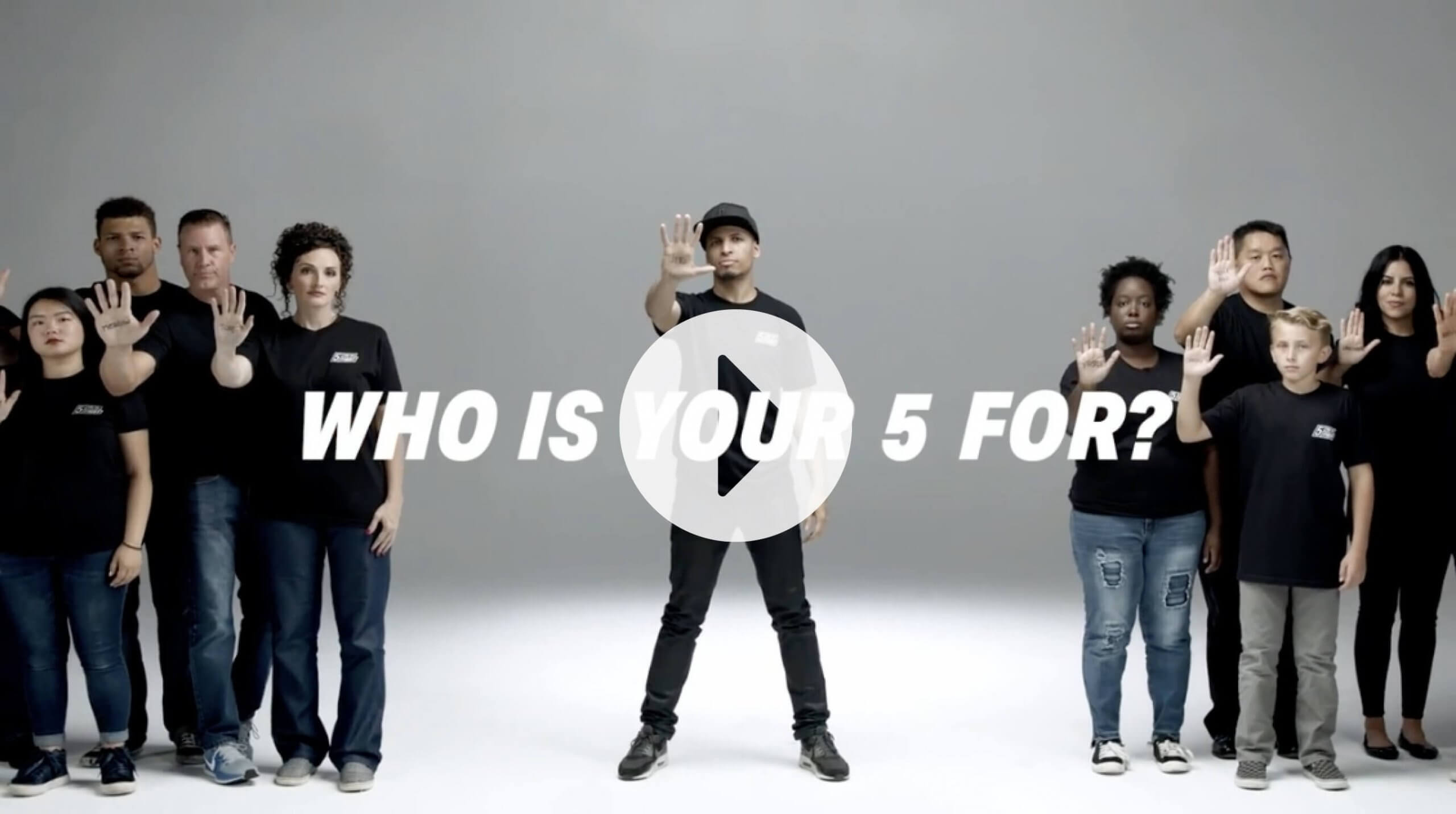 Migliorare l'esperienza umana
Se la nostra tecnologia si diffonderà dalle persone e dalle aziende alle comunità e alle amministrazioni, inizieremo a colmare le lacune in modi che non avremmo mai pensato possibili. Non solo la nostra tecnologia potenzia le maggiori società del mondo, ma comprendendo le emozioni, le convinzioni, i sentimenti e i valori umani colmeremo alcune delle più grandi lacune del mondo: incomprensioni politiche, problemi di diritti umani, disparità assistenziali, parità dei sessi, istruzione e reddito. Perché la causa dei problemi più urgenti è la mancanza di comprensione, ed è un problema che noi possiamo risolvere.