ON-DEMAND WEBINAR
Dive deep into the global state of experience management in 2022
---
2021 took us all on another bumpy ride. Yet again, organisations battled to deliver business as usual under some of the toughest conditions ever. At the same time, companies were forced into rethinking the way they interact with their employees and customers.
But what does all this mean in the here and now? And how can it help your business stay ahead in the future?
Join Moira Dorsey, one of our XM legends, as she unpacks what the past 12 months mean for experience management today and for the rest of 2022.
Moira will also be discussing our latest research into the global state of XM. So you'll be certain to gain a deeper insight into what your employees and customers expect as we move towards a post-pandemic world.

Featuring
---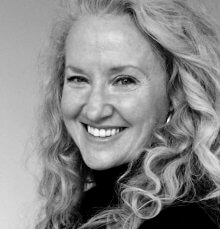 Moira Dorsey
XM Catalyst
Qualtrics
Moira Dorsey is an XM Catalyst at the Qualtrics XM Institute. During her 20 years as an experience management researcher, advisor, and speaker, Moira has coached leaders on how to find the sweet spot where customer needs, employee experience, business goals, and operations combine to produce great experiences that drive growth.
Learn how to get your customers from awareness to loyalty with Qualtrics
More than 18,000 brands and 99 of the top 100 business schools use Qualtrics
---